I don't know about you but trying to get together with my girl friends seems to take more and more work these days.
We are all so busy with life, work and everything else you can imagine that planning a girls night in has become a bit of a process.
I decided to start planning our next girls night in so I can have everything ready when we finally pick a date.I am hoping now that the sun is shining and Spring is here we can set up a great girls night in to relax and catch up after a long winter.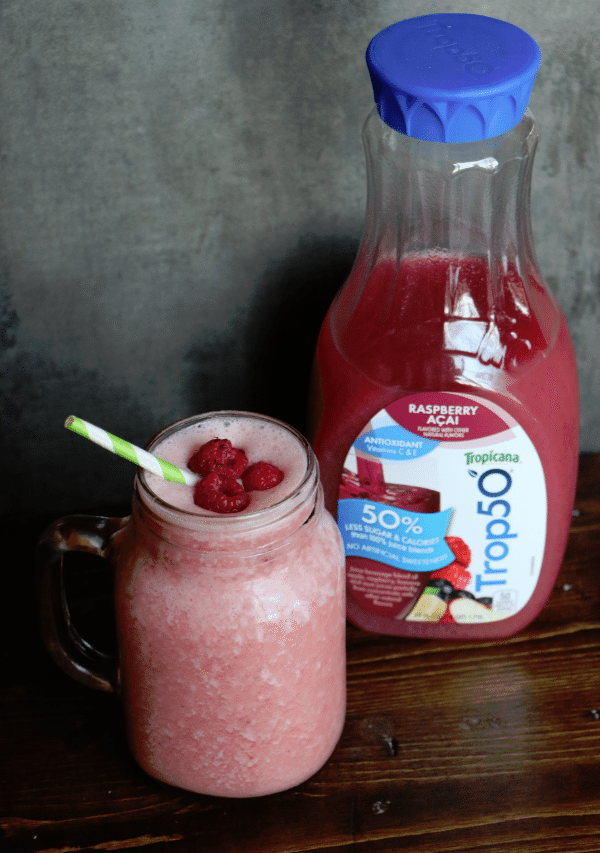 I decided to make a Trop50 Raspberry Acai Smoothie Recipe that everyone could enjoy while we catch up on life.
This Trop50 Raspberry Acai Smoothie is crazy easy to make and tastes delicious!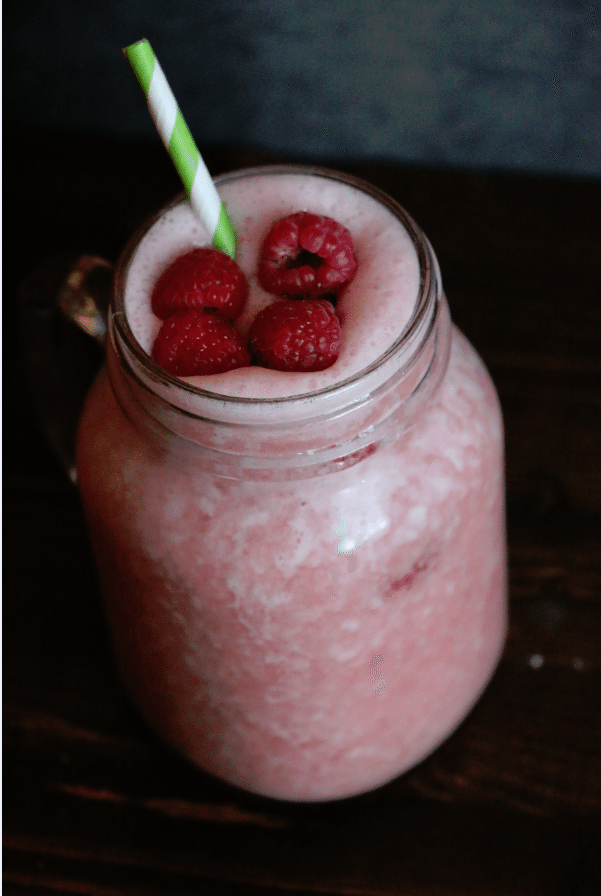 You can easily add in more fruit, alcohol or other flavors if you want to jazz up your smoothie. Jazz up…now that is not a term I use very often. Which may be a good thing but I kind of like it.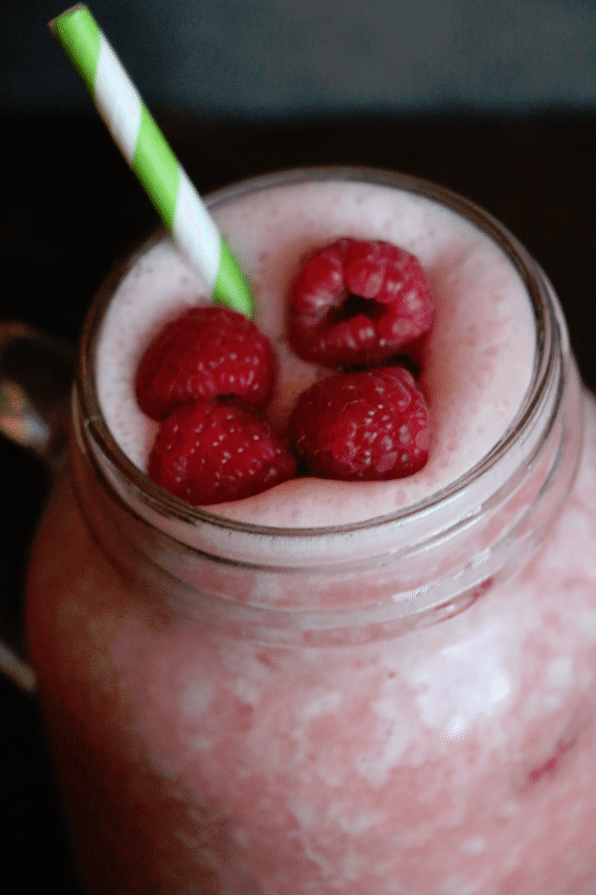 Trop50 Raspberry Acai Smoothie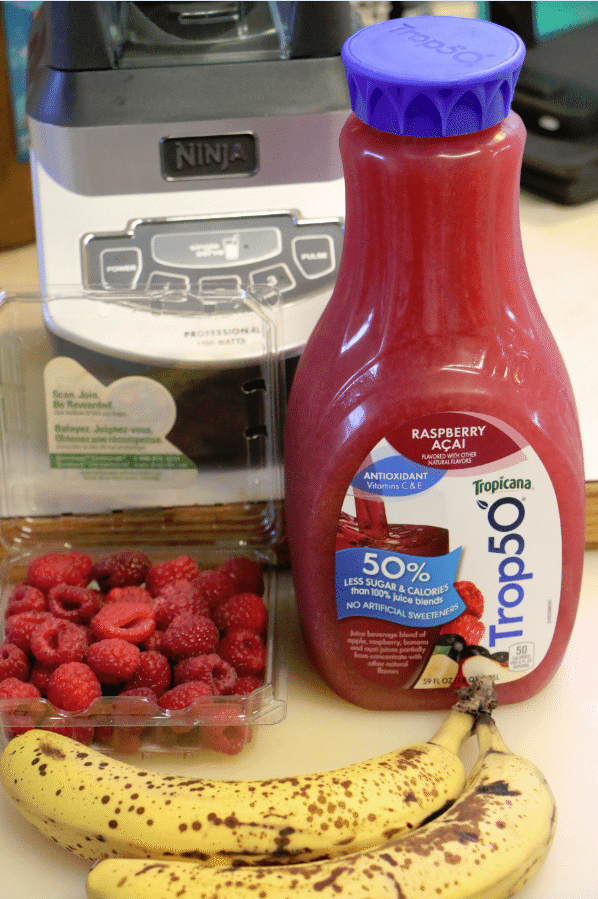 Ingredients
2 cups Trop50 Raspberry Acai
1-2 banana 2 cups
2 cups ice
Fresh Raspberries
Directions
1. Place everything in the blender and blend until well combined
Top with fresh raspberries  
Check out this great collection of recipes using Trop50 Raspberry Acai!  
You can find even more recipes on the Foodie.com Pinterest Board -> Girls Night In
Trop50 has the great taste and goodness you expect from Tropicana, but with 50% less sugar and calories and no artificial sweeteners.
Disclosure: Compensation was provided by Trop50 via Glam Media.  The opinions expressed herein are those of the author and are not indicative of the opinions or positions of Trop50.