During our Alaska Cruise on the Carnival Legend this summer we took a Whale Watching excursion, and it was amazing! Growing up I dreamed of being a marine biologist. I read every book I could get my hands on about whales, dolphins, and seals. I pestered my parents to take me to the aquarium and dreamed of working in Alaska watching whales for a living.
I fulfilled a bit of this dream in college moving to Hawaii and studying tropical fish and working with Bottlenose Dolphins. But part of me has always dreamed of being in Alaska and watching whales. This summer that dream came true for a day. We spent an entire afternoon watching for Humpback whales and were so excited when we saw them.
I am going to admit here and now that I may have squealed just a bit when we saw that first Humpback Whale tail come out of the water. I was so in awe that my childhood dream was coming true.
Our whale watching excursion left directly from the ship in Juneau. We took a short bus ride to the tour boat, and we were off for the day. On the bus ride, we had the chance to see a ton of Bald Eagles that are all over Juneau. I am always shocked at the sheer number of bald eagles that are in Juneau. Everywhere you look, you can see their white heads up in trees or just sitting on the side of the bay.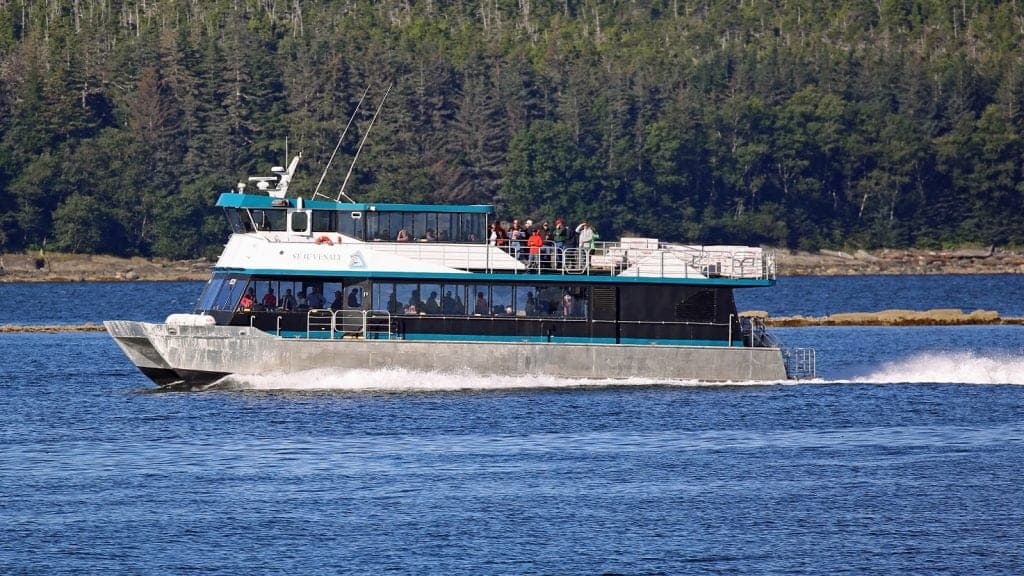 We were on the tour boat maybe 20 minutes before we heard that there had been a humpback whale sighted and we were on our way to find it. Everyone rushed to the side of the boat hoping that they picked the right side to look for the whale. Then you wait and hold your breath hoping that the whale appears.
Woosh…Thar she blows, or he blows because honestly, you have no idea if it is male or female and you it doesn't really matter because you are watching WHALES in ALASKA! YES!!!!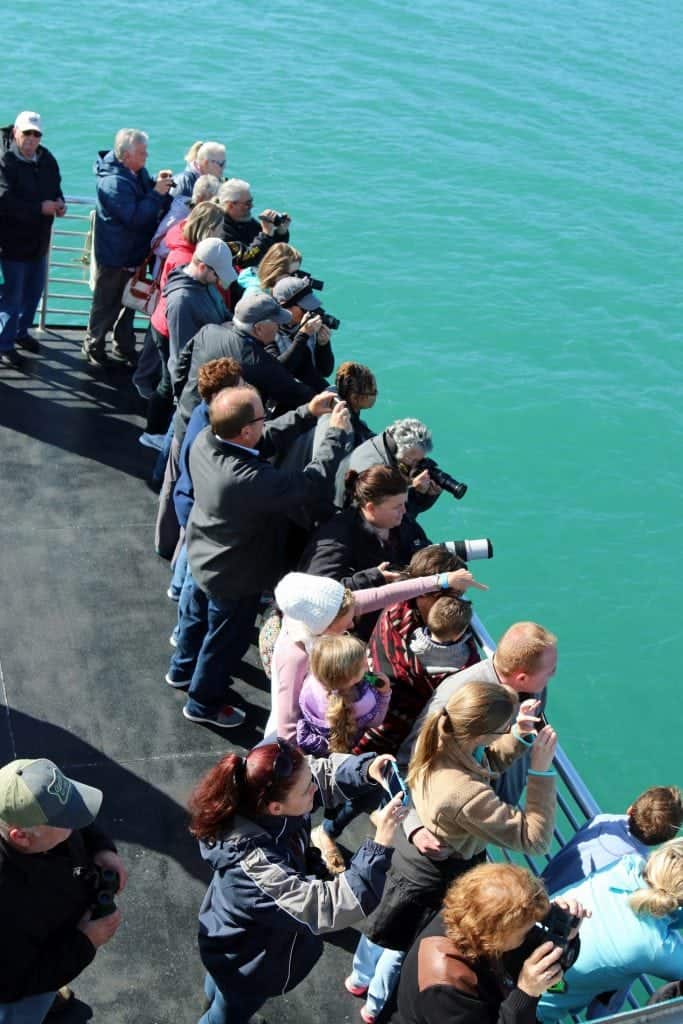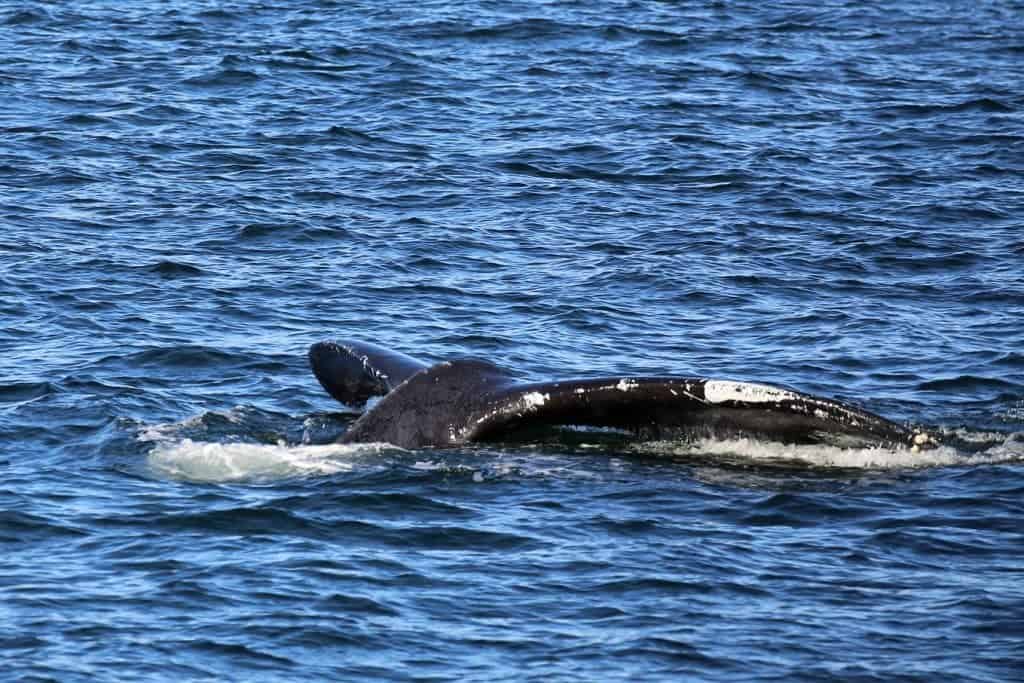 I get chills of excitement just thinking about this moment! During our day we saw 6 or 8 along with an amazing island filled with Stellar Sea Lions! This was a total bonus we didn't expect to see. The sea lions are loud, stinky and oh so much fun!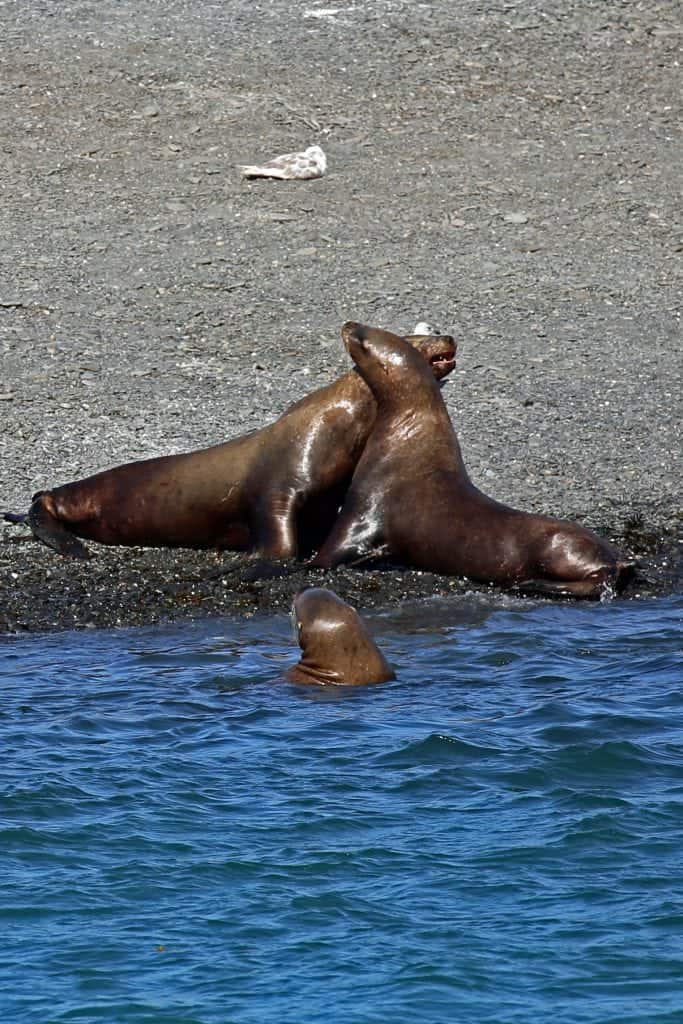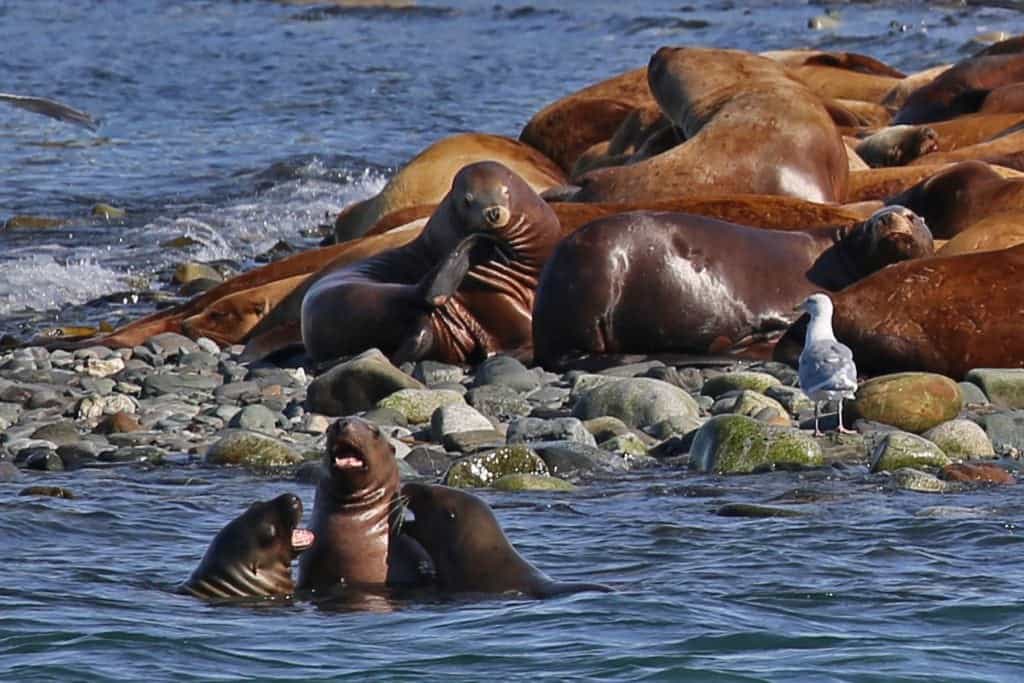 You feel like you are watching an episode of Nat Geo in person as you watch them on the island.
During the tour, we had the chance to try kelp pickles which were fairly interesting, and I kind of want to put them on a sandwich just to see what they taste like mixed with other foods. I know this is not shocking, but they were a bit salty.  I know they came from sea water…I know! LOL!
Our tour was amazing, and I would suggest it to anyone taking a Carnival Cruise to Alaska! The official name of the tour was Whale Watching & Wildlife Quest.