I love super easy recipes! I especially love crock pot recipes that only take a few minutes and feed a crowd. These Crock Pot Spicy Barbecue Kielbasa are perfect for a crowd or family dinner!
If you are hosting a football party or well any get together this recipe is for your! I made it for dinner and John walked in the door and instantly headed for the crock pot. This is one of those recipes that makes your house smell ah-mazing and everyone wants to dive in as soon as they walk in the door.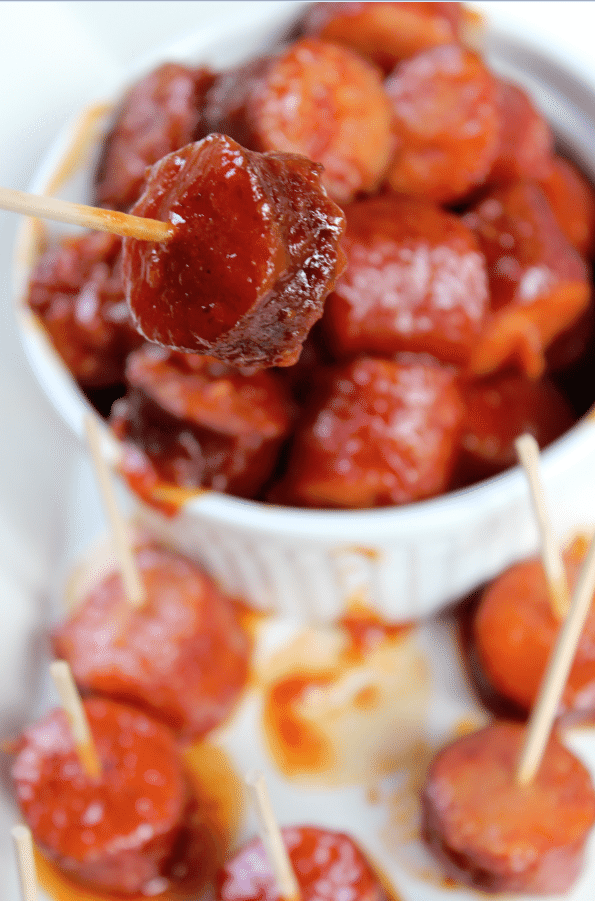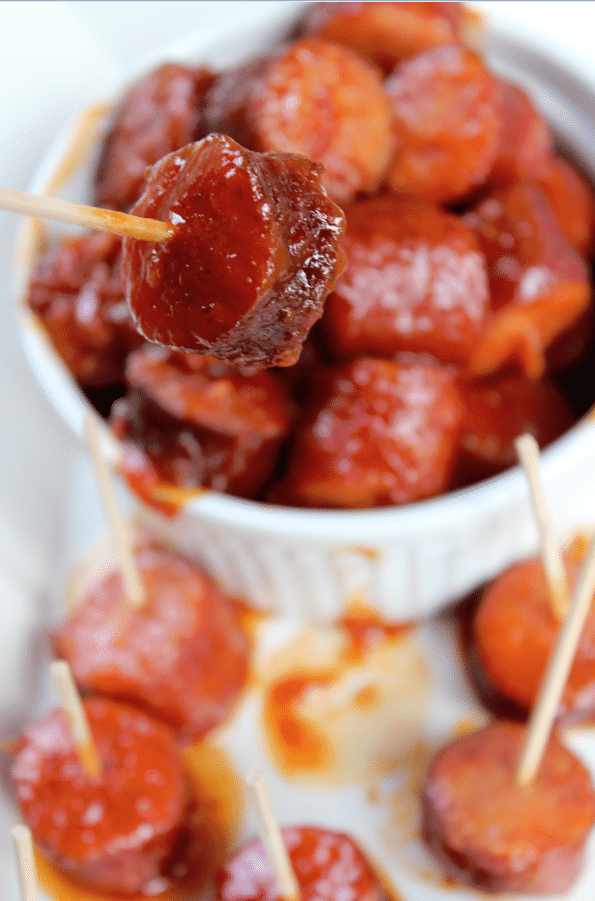 Crock Pot Spicy Barbecue Kielbasa
Ingredients
2 cups ketchup
1/2 cup light brown sugar
1 tbsp Worcestershire Sauce
2 tsp Creole mustard
1 tsp hot sauce
1 medium onion, finely chopped
1/2 cup bourbon
2 lbs kielbasa, cut into 1/2 inch rounds
Directions
1. Combine all ingredients in the crock pot
2. Cover and cook on low for 4-5 hours, until sausage is hot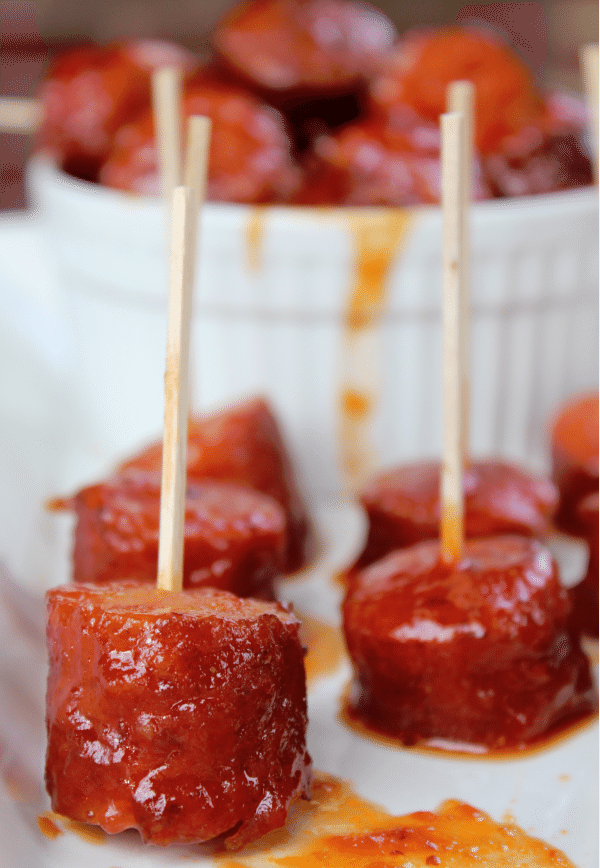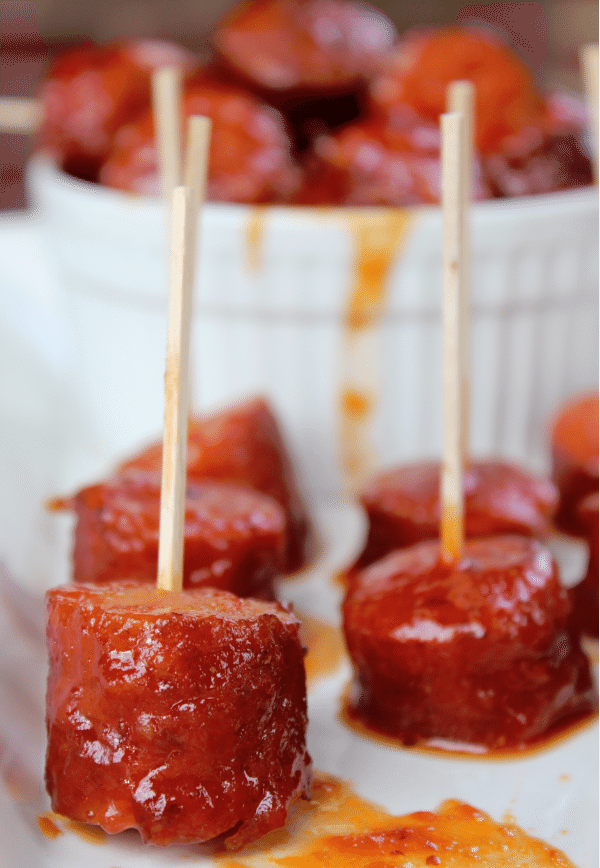 The Spicy Barbecue Kielbasa can be served in a bowl with toothpicks on the side or individually on a plate. These kielbasa are a bit sticky and have quite a bit of sauce. I would make sure you have extra napkins available near them. I had to spray and wash John's shirt after he lost control of a piece and it rolled down the front of his shirt.
I hope you enjoy the Spicy Barbecue Kielbasa. Let us know if you try the recipe in the comments below.
What are your favorite crock pot recipes?

Do you love recipes? Check out our copy cat recipes, dessert recipes, and our Crock Pot Recipes.
Top 10 Crock Pot Recipes
2. Crock Pot Tater Tot Casserole
5. Crock Pot Spicy Buffalo Ranch Chicken
6. Crock Pot Corned Beef and Cabbage
7. Crock Pot Spicy Barbecue Kielbasa
8. Crock Pot Bourbon Glazed Kielbasa
10. Crock Pot Cajun Boiled Peanuts
We use either the Hamilton Beach Set 'n Forget Programmable Slow Cooker, 6-Quart
or Crock-Pot 5-Quart Slow Cooker
for all of our crock pot recipes

Follow Tammilee Tips's board Tammilee Tips Recipes on Pinterest.

Crock Pot Spicy Barbecue Kielbasa Recipe
Ingredients
2 cups ketchup
½ cup light brown sugar
1 tbsp Worcestershire Sauce
2 tsp Creole mustard
1 tsp hot sauce
1 medium onion, finely chopped
½ cup bourbon
2 lbs kielbasa, cut into ½ inch rounds
Instructions
Combine all ingredients in the crock pot
Cover and cook on low for 4-5 hours, until sausage is hot