One of my favorite things to do while traveling is to visit local grocery stores. I love seeing how much things cost and checking out fun local products. During our trip to Bali we had the chance to wander around a grocery store in Ubud, Bali. The first thing we noticed was how big the store was. It was two stories and had everything you would think of for a grocery store along with a clothing store, liquor store and home items.
We were able to pick up some really fun snacks and drinks to try out. Check out our video of John sampling local Balinese beverages. It is pretty funny.
One thing we did learn is if you accidently knock over something and it breaks be prepared to pay for it. John picked up a bottle of local oil and the rope was wrapped around a different bottle causing it to fall to the ground. The store staff was very worried about us paying for the broken oils. They placed a sticker on our cart and three employees told the cashier that we needed to pay for it. Thankfully it was only a few dollars and not a huge expense.
We found a lot of souvenirs and gift items in the store including Luwak coffee, local rice wine, spices, balinese cookies and more. The prices were absolutely fantastic.
Here are some of our favorite items that we found in the store.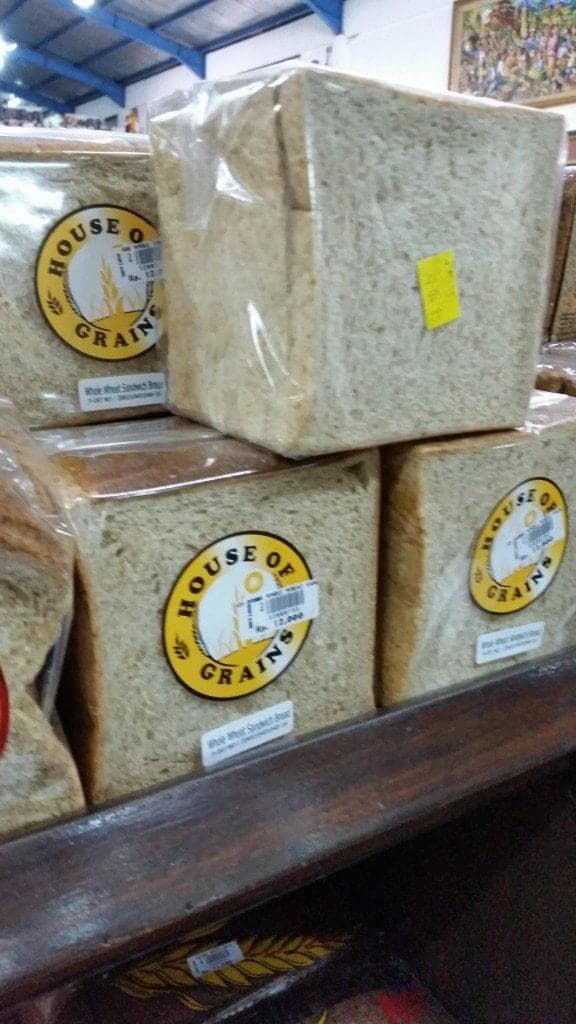 Check out how small the packages of bread are! Only about 6 slices per package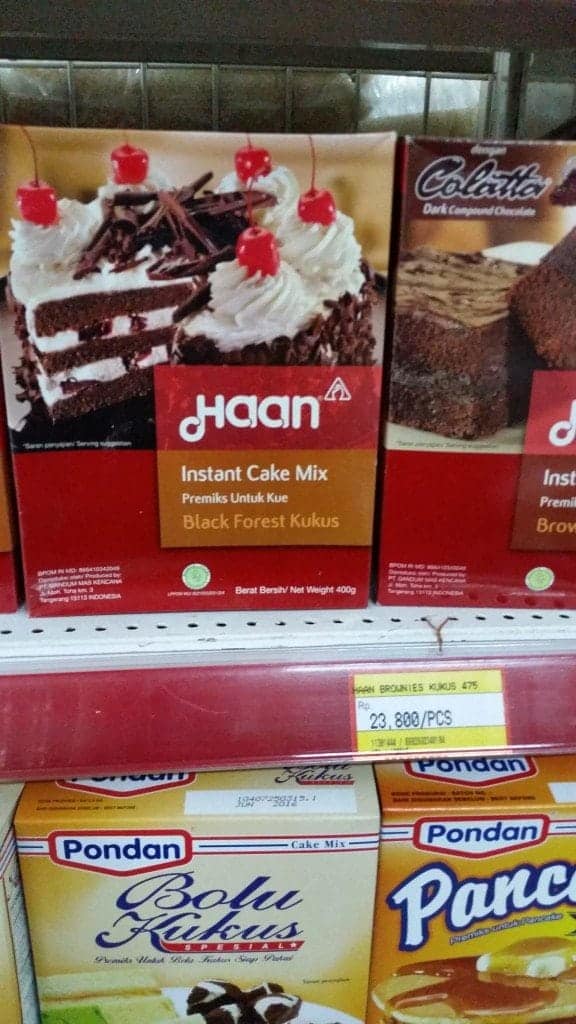 Chocolate cake is approximately $1.77 US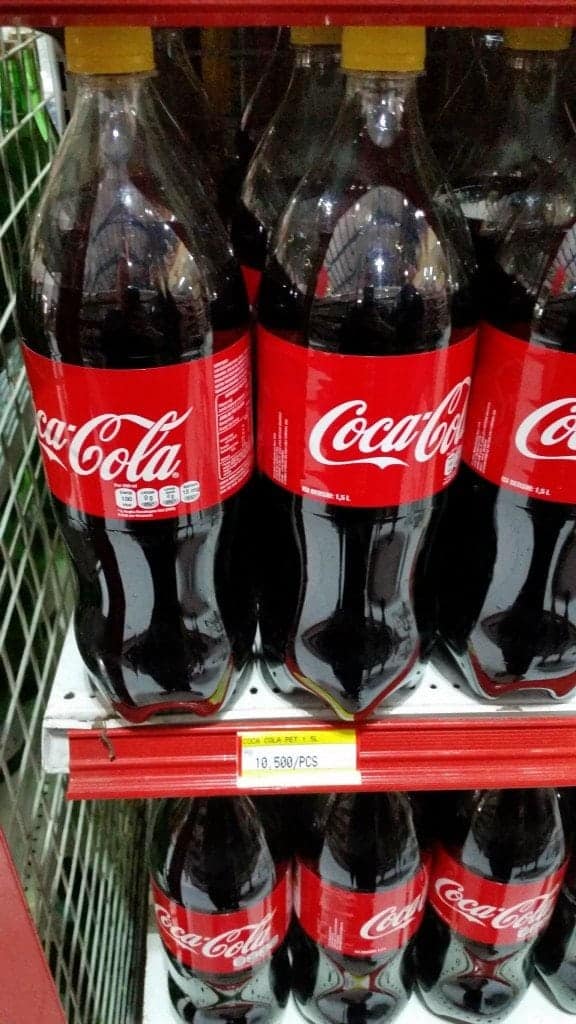 $.78 US for this bottle of Coke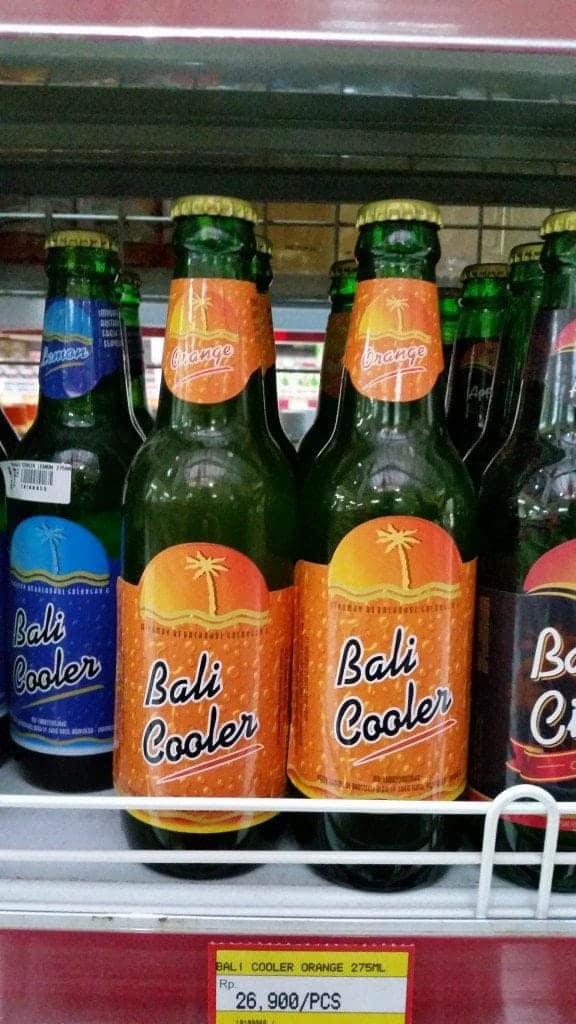 $2.00 fora  Bali Cooler which I think has alcohol in it.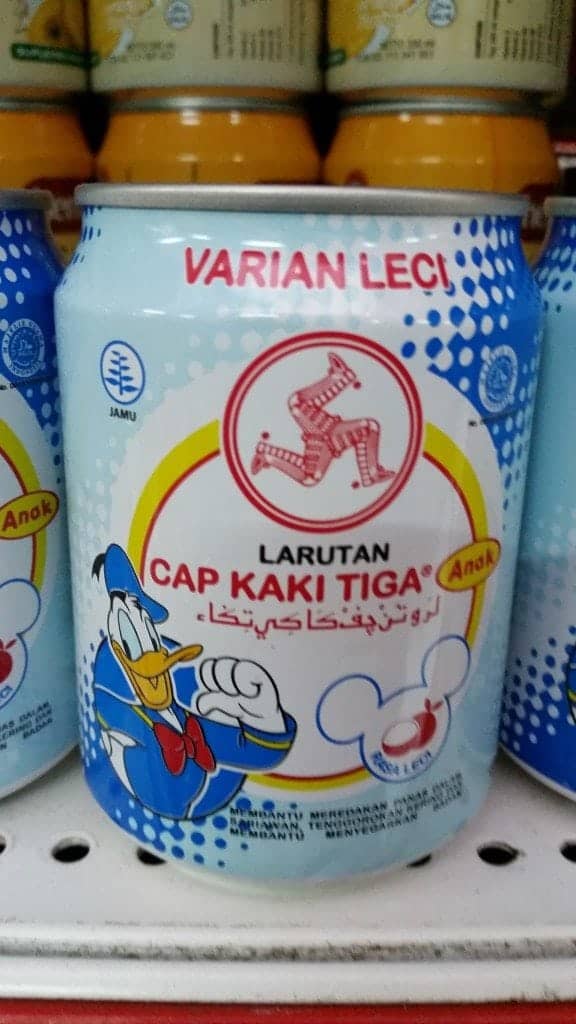 I have no clue what flavor this is but I love that it has Donald Duck on the can.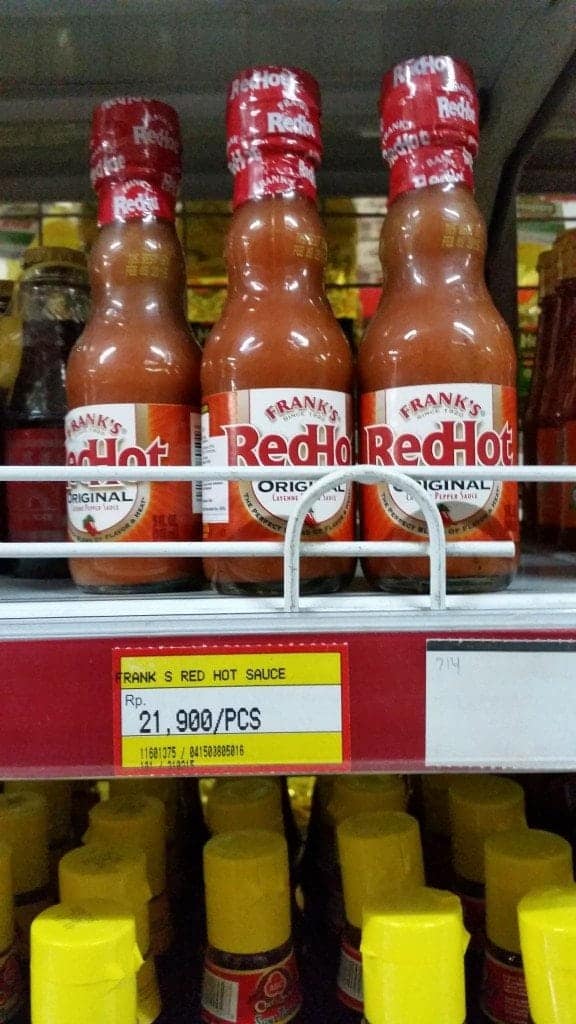 I did not expect to find Franks Red Hot in Bali. $1.63 a bottle US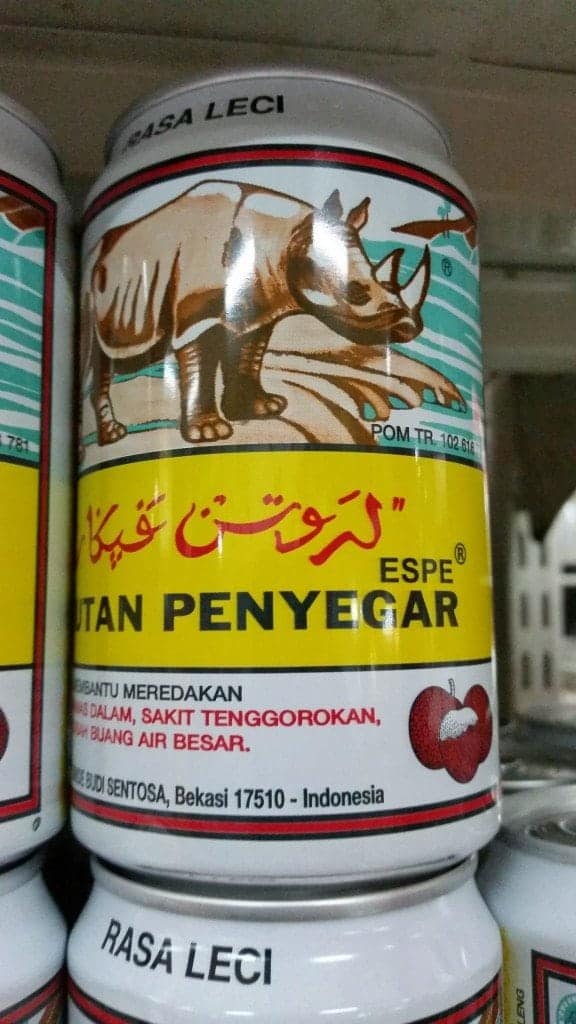 I am guessing this is a fruit flavored drink. We tried a few of these drinks and some were great others were a bit interesting.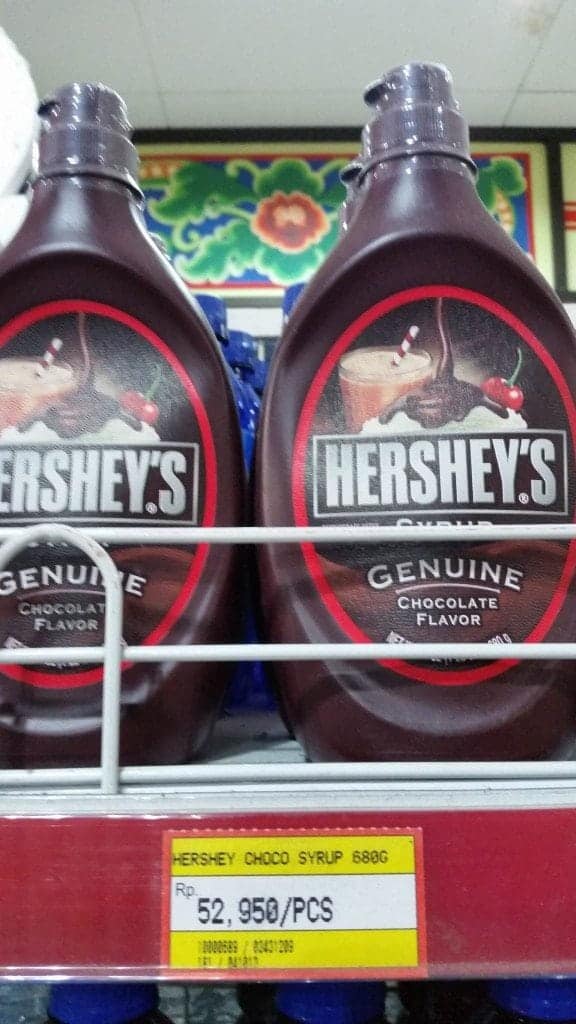 Another thing I didn't expect to find was Hershey's Chocolate Syrup. $3.94 US per bottle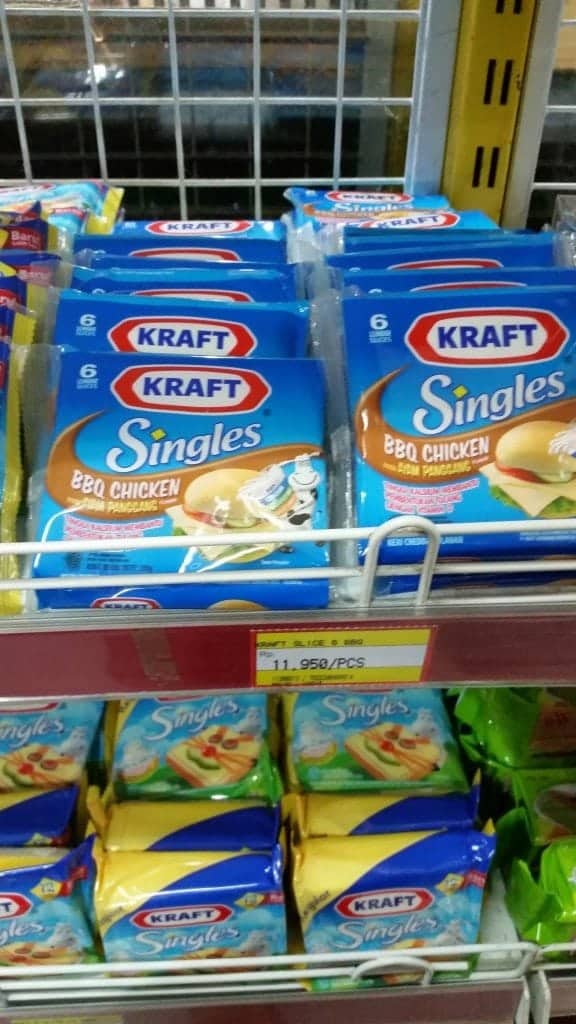 BBQ Chicken Kraft Singles were a new one for me. Not a flavor I have seen in our stores. For $.89 a package they may be worth trying.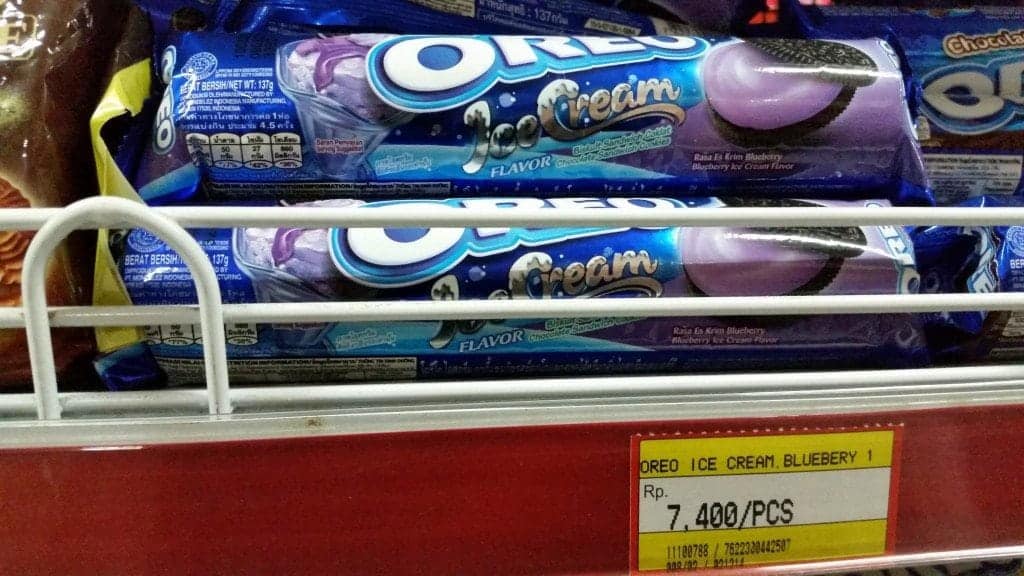 We found a ton of different flavored Oreos we had never seen before. We tried coconut Oreos which were interesting. Probably not something I would try again. These are $.55 a package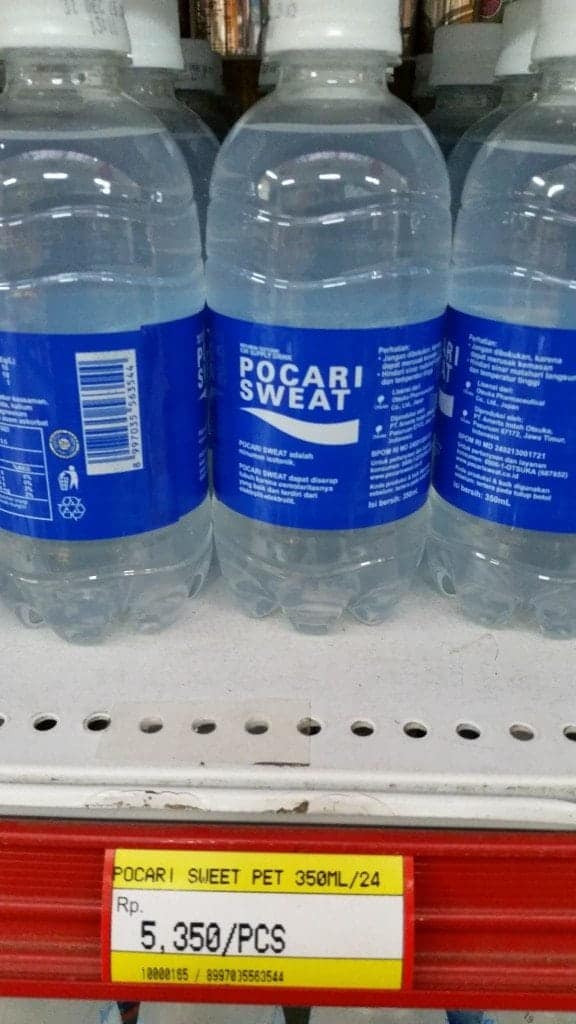 oh my Pocari Sweet. John tried this and it was hilarious. Check out this youtube video of John trying some of the drinks we found in Bali
Makes you want to run out and try a few drinks doesn't it 🙂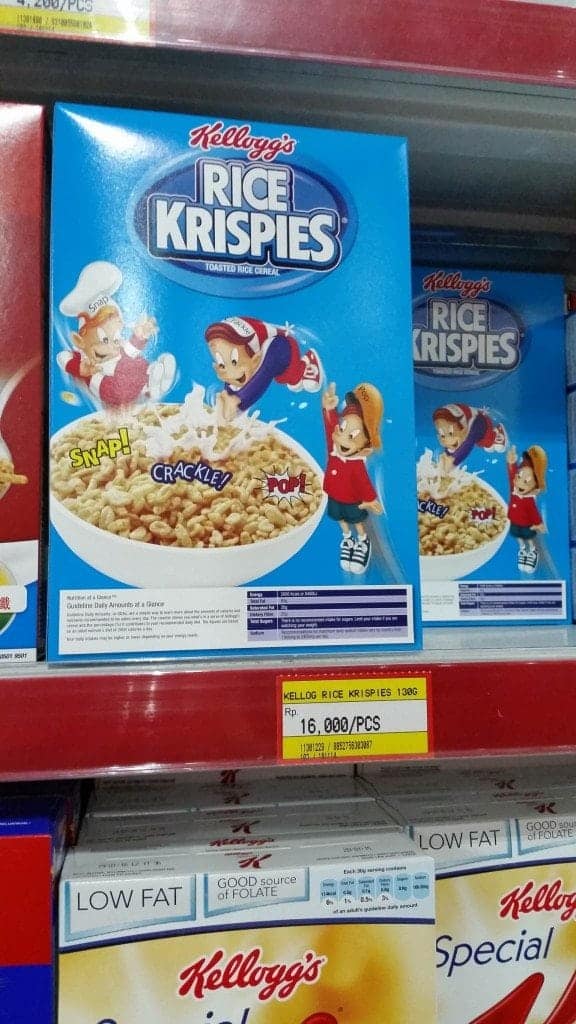 Rice Krispies cost $1.20 a box.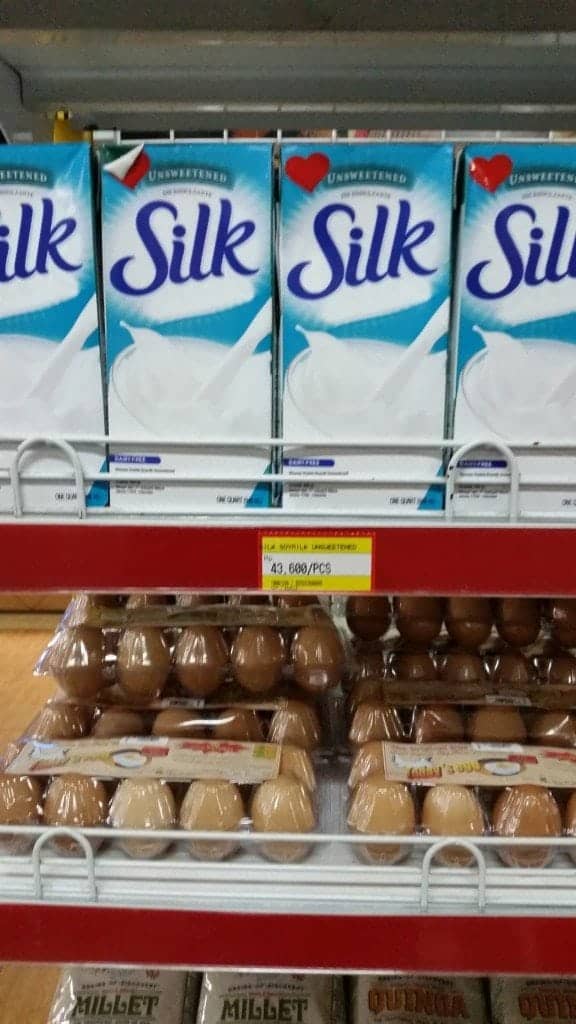 $3.25 US for a box of Silk Soy Milk.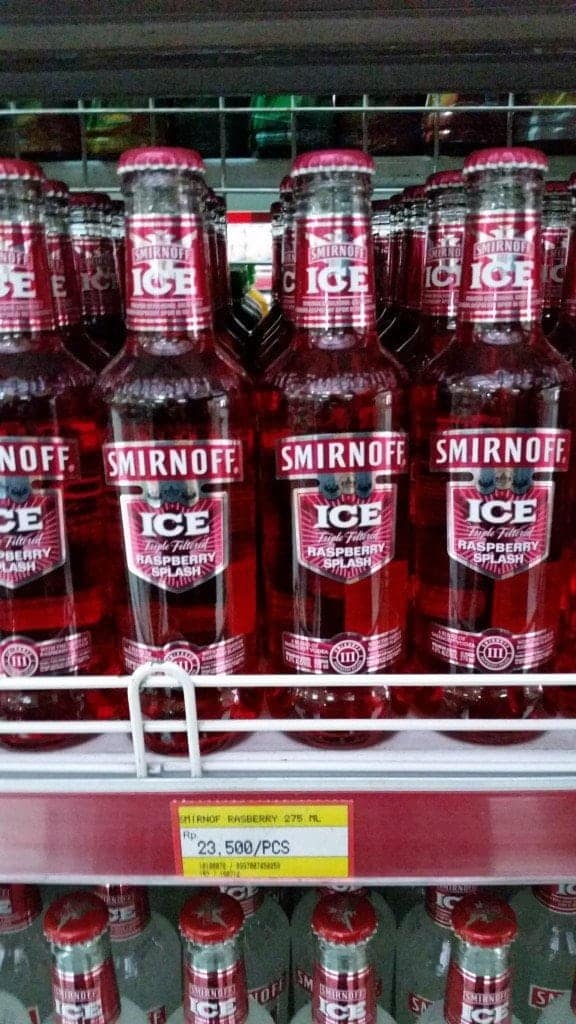 $1.75 US for Smirnoff Ice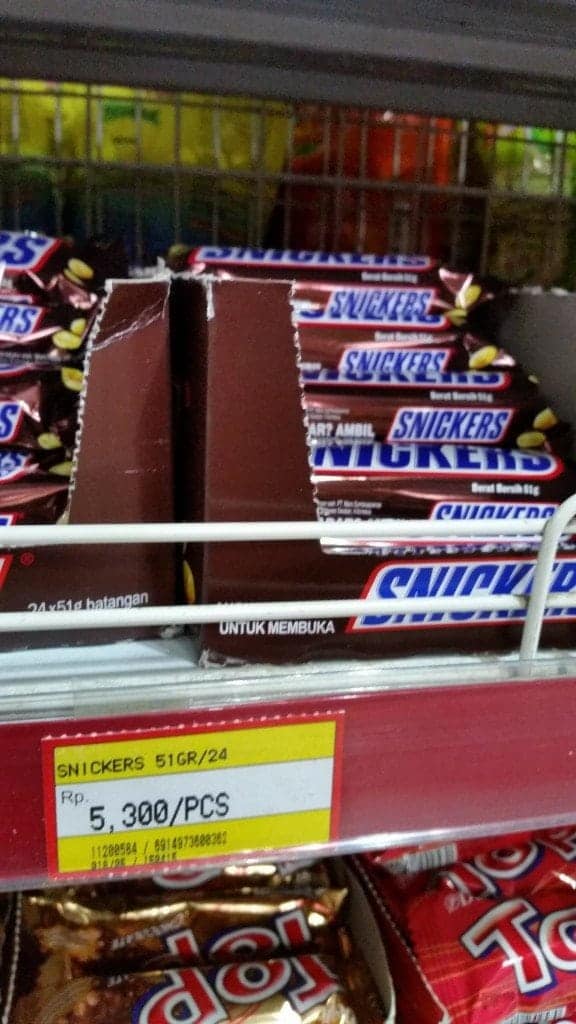 It's only $.40 US to fill your chocolate craving with a Snickers bar!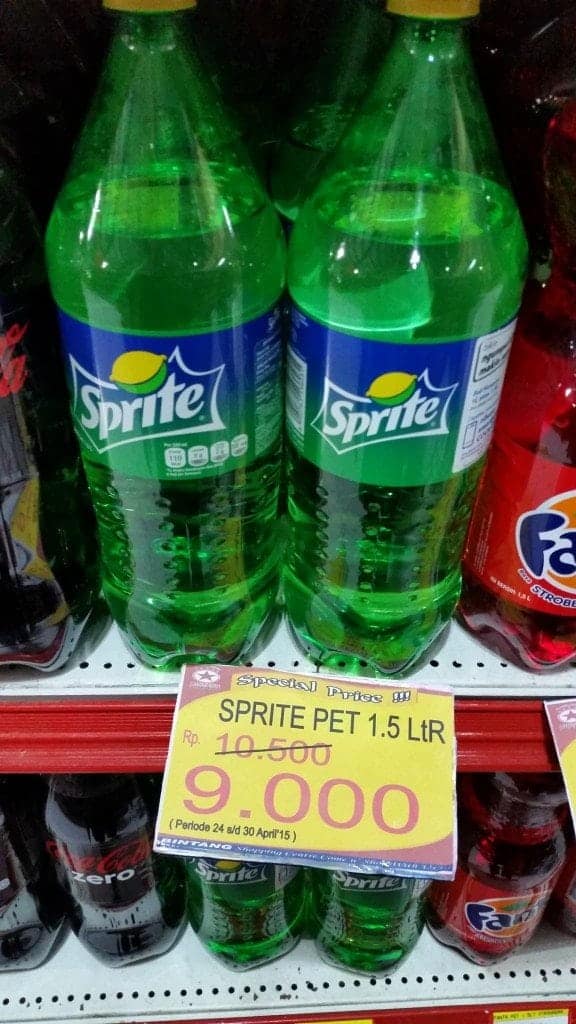 Sprite on sale is only $.67 a bottle! Pretty great deal!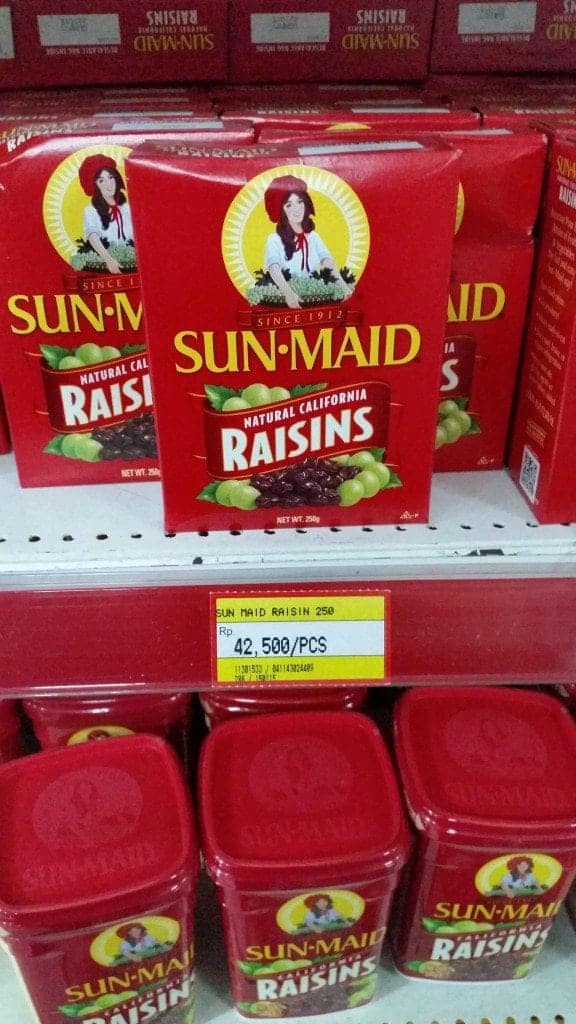 $3.17 for Sun-Maid Raisins. I really didn't expect to find these on the shelf.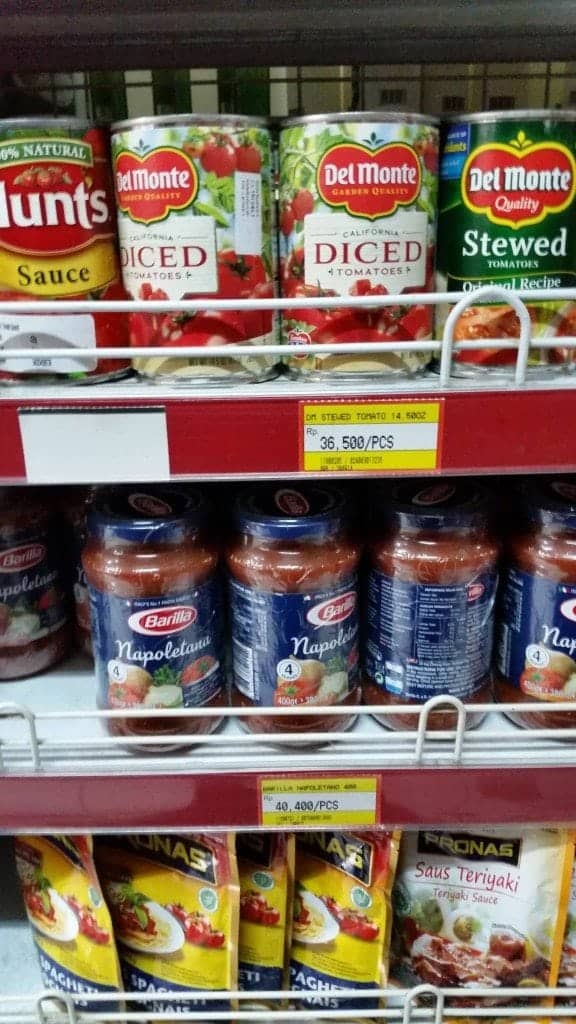 One of the best dishes I had in Bali was Spaghetti Marinara. I am not sure what they did to it but it was absolutely amazing!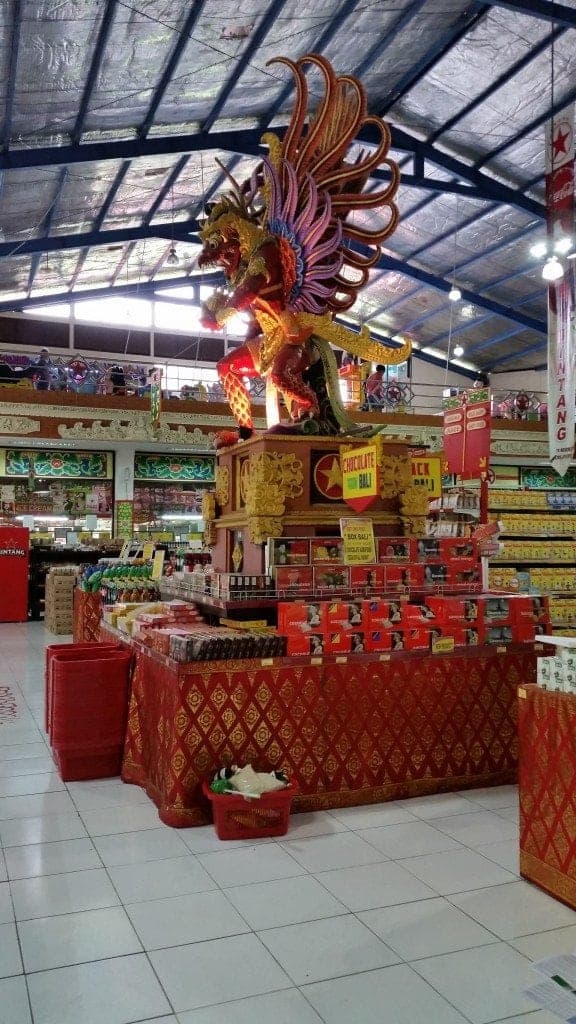 Here is one of the displays in the store to give you an idea of how the store looked. The 2nd floor had a video game center and huge gift area filled with souvenirs. The grocery store was just down the street from our hotel in Ubud, Bali.
We picked up all of these items for the whopping total of 692,080 Indonesian Rupiah or $53.43 US.
Want to see another grocery store visit? Check out our visit to a grocery store in Dublin, Ireland.