Sponsored by Best Buy
I am a crazy cat lady or at least that is what my husband says most nights as our five cats lounge around the living room. All five of our cats are rescue cats from when John was a park ranger and we lived in the park.
We caught them and brought them inside so we would know that they were safe and cared for. One thing about having five cats is there is cat hair everywhere! I bought cream colored fabric dining room chairs because I loved the look of them...
I didn't think about the fact that the cats would love hiding under the dining room table all the time. My gorgeous cream-colored chairs have become grey and black hairy monsters.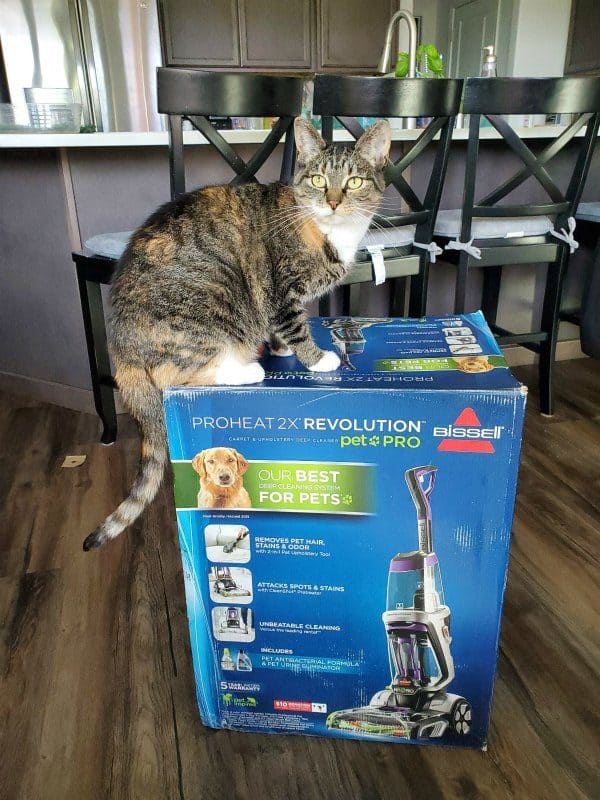 Enter in the Bissell ProHeat 2X Revolution Pet Pro Upright Deep Cleaner available at Best Buy!
This upright deep cleaner has the most amazing upholstery tool that removes pet hair, stains, and odors from upholstery! The EZ clean brush roll cover is so easy to clean and make sure there isn't a ton of cat hair stuck inside it.
The first time I used the Pet Pro deep cleaner I may have done a happy dance in the living room. Finally, my chairs are back to their normal color and I know that I can easily keep them spotless when guests are coming over.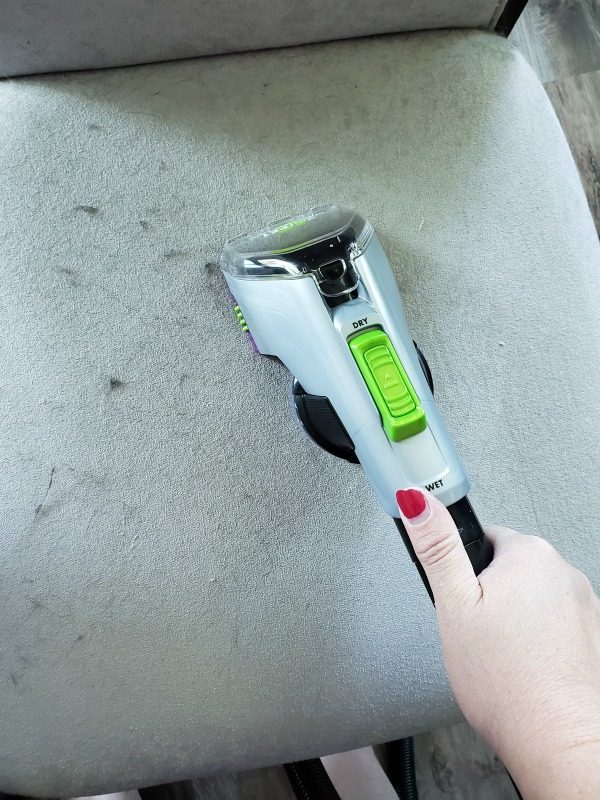 You can imagine how embarrassing it is to pull out a chair for someone only to have them look down and see black and grey cat hair covering it. I tried putting towels over the chairs but that looked horrible and the cats just played with them.

The Bissell ProHeat 2X Revolution Pet Pro Upright Deep Cleaner removes dirt and stains from your carpet and upholstery all in one easy to use cleaner! The Heatwave Technology and Dual DirtLifter PowerBrushes remove the dirt you don't want to know was in your carpet or couch.
Honestly, I was going to take a photo of the dirty water when I poured it out but it was just too much to share!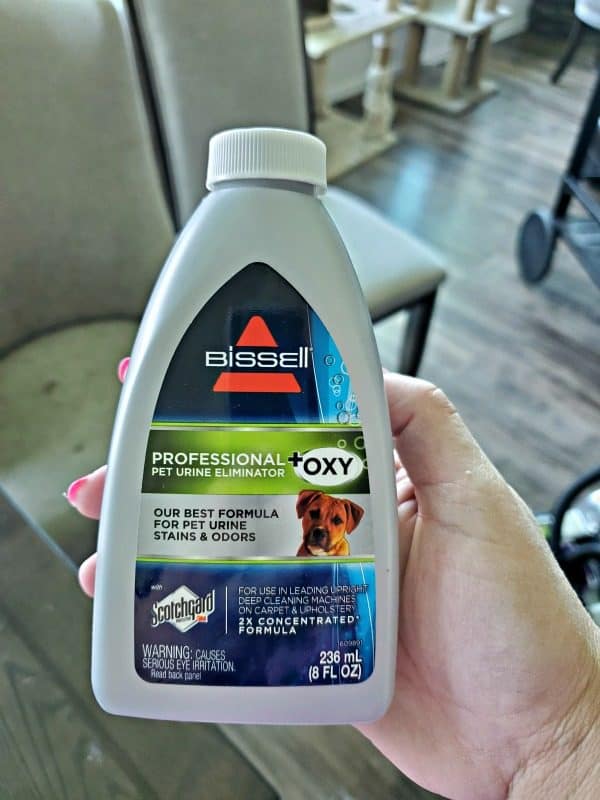 There is even a bottle of this Bissell Professional Pet Urine Eliminator + OXY in the box plus a bottle of Bissell Pet Stain and Odor Antibacterial 2 in 1 formula! These work amazingly with the Bissell Pro Upright Deep Cleaner!
There is a level that you can push with your foot to shoot out cleaner directly onto any pet messes you need deep cleaned!
As pet owners, we need all the help we can get to keep the pet smells out of our house!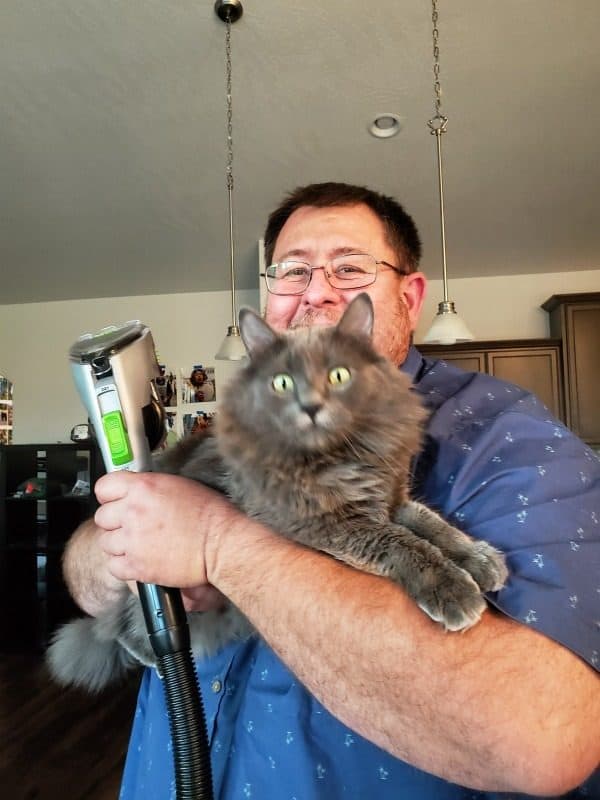 Check out how great our dining room chairs look now!

Head over to your local Best Buy or visit BestBuy.com to find out more about the Bissell ProHeat 2X Revolution Pet Pro Upright Deep Cleaner
Check out the Black & Decker GoVia for health