Carnival Freedom  underwent a 15 day $70 million dollar facelift in 2014. The ship was brought up to the 2.0 fun ship standards that Carnival is implementing across its fleet.
We had the opportunity to spend 8 days on the Carnival Freedom during a hosted press trip and I must say we were very impressed.
One of the best parts of the new look and program is the Seuss at Sea program and Camp Ocean.
Ok, I have to admit these are just 2 of the amazing additions on this ship.  There is also Guy's Burger Joint, The Blue Iguana Cantina, Red Frog Pub and more.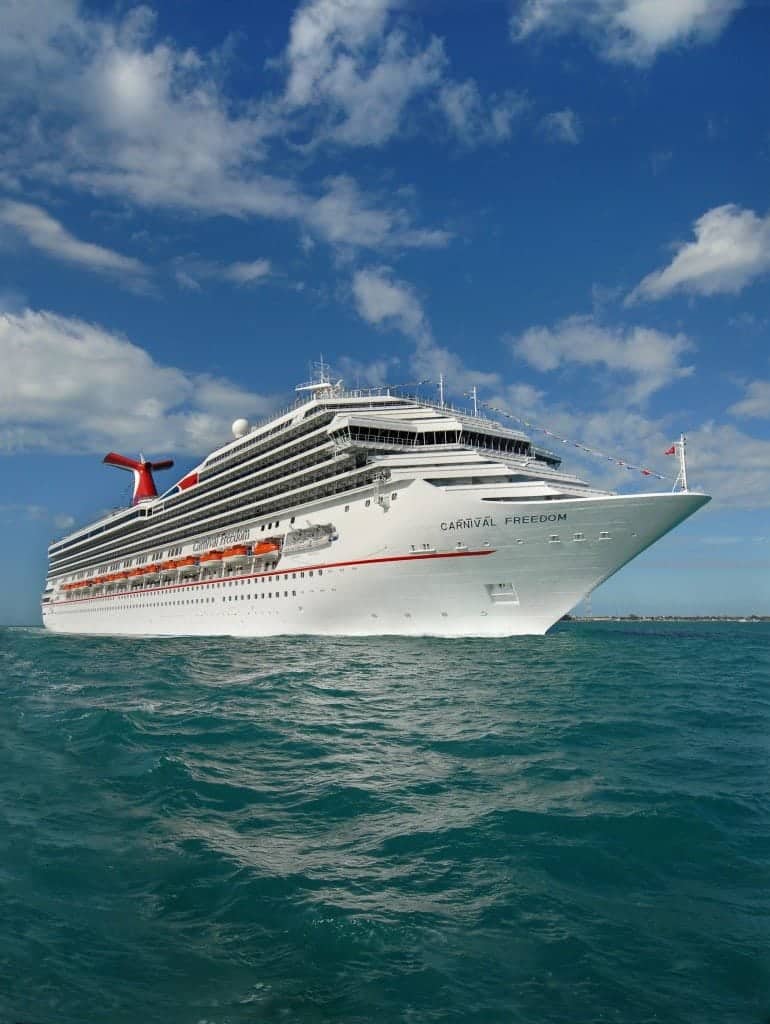 Carnival Freedom Review
The Seuss at Sea program is perfect for young and old.  Honestly, who doesn't have a soft spot in their heart for the Cat in the Hat and Thing 1 and Thing 2.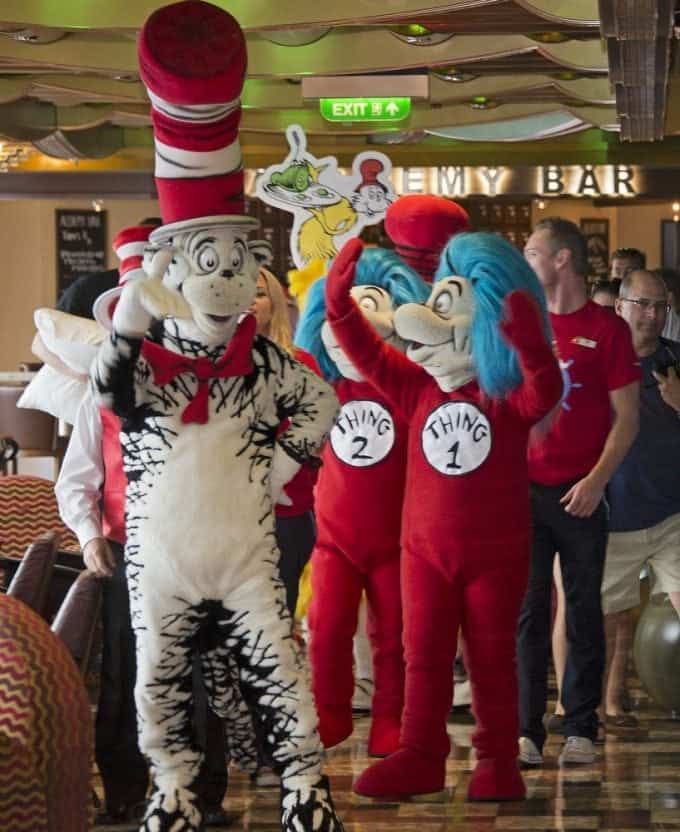 You can't help but smile and think back to your child hood as you listed to the cruise director read from the Cat in the Hat.
You can even participate in Seuss-a-Palooza and I highly recommend it! When else do you get the chance to march through the cruise ship with a giant Dr. Seuss character and chant Seuss is on the Loose!
Try saying that a few times without smiling and giggling. It is pretty dang hard isn't it
The Seuss-a-Palooza parade guides you into the main theater where you can spend a fun half hour listening to the Cat in the Hat performed on stage. This is an interactive show with kids invited to sit on stage and really be up close and personal with the event.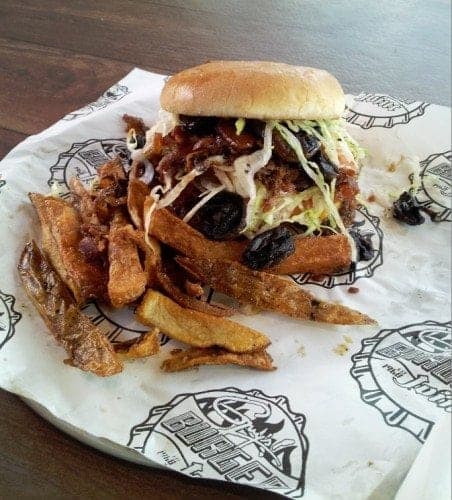 After story time you will of course be hungry because you are on a cruise ship and it has been 20 minutes since you last ate so head up to the Lido deck and check out Guy's Burger Joint for a Chilius Maximus or a Pig Patty. You can also visit the Blue Iguana Cantina for a hand made taco or burrito.
If you need a frosty beverage don't worry you won't have to travel far to reach Red's Rum Bar or Blue's Tequila Bar. Whether you are a fan of tequila, rum or a beer they have everything you need for relaxing in the sun with a frosty beverage.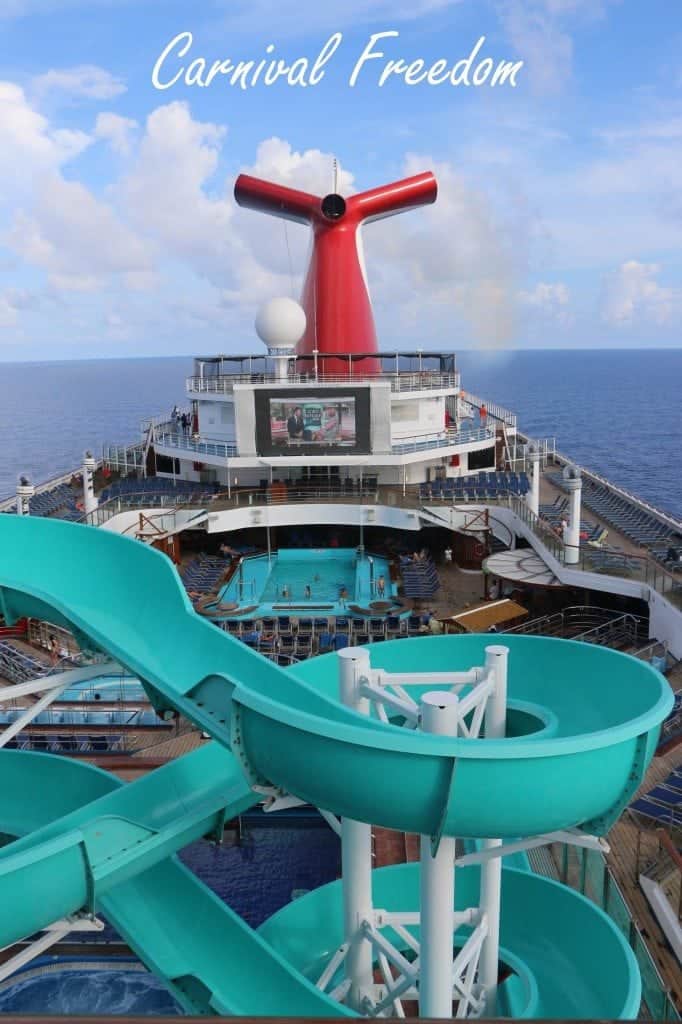 The adventurous types can take a plunge down the twister waterslide!
If you are feeling like relaxing with some great music and fantastic food head inside to the Red Frog Pub! This pub features a lively Caribbean vibe and great live music. They offer Carnivals exclusive Thirsty Frog Red beer on tap along with a great selection of frosty beverages. You can also purchase small plates of Caribbean inspired food.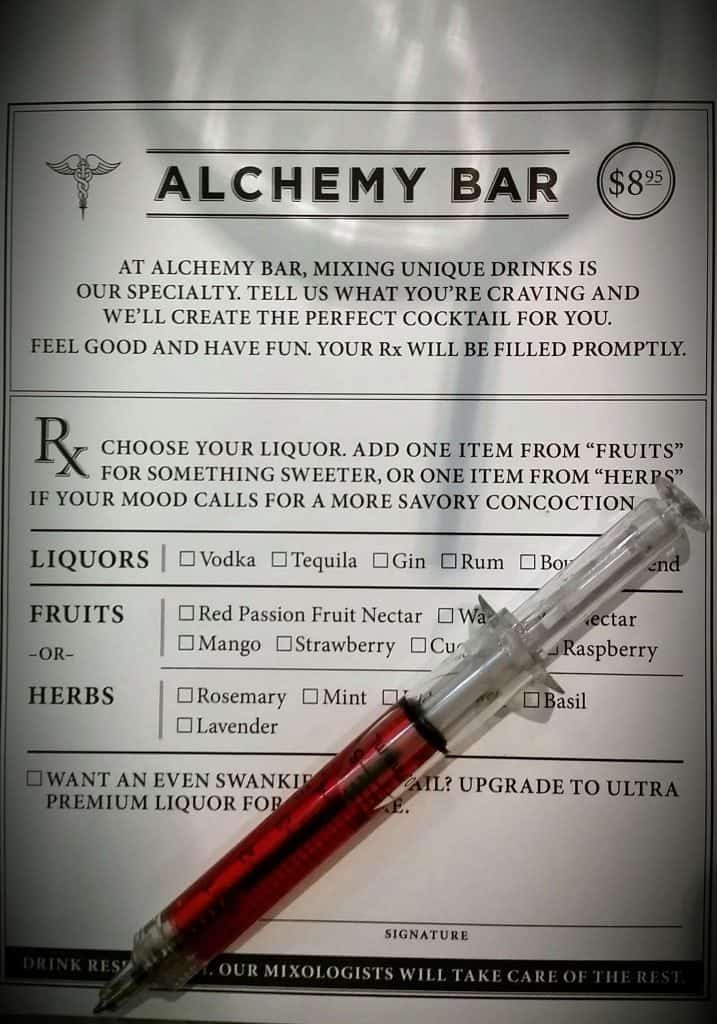 One of our favorite spots on this ship is the Alchemy Bar. This is the bar we found ourselves gravitating to each night. The bar has just the cure to fix what ails you or atleast fix your craving for a delicious cocktail. This bar is not your typical cruise ship bar. There are no blenders or crazy glasses this bar is all about the cocktail. The bartenders at this bar are incredibly versed in mixing cocktails that are a step above what you expect. It is not uncommon to see an orange peel lit on fire to get the essence of flavor out of it or to see your bartender pouring 12 martinis at once. This is the cream of the crop of bartenders and trust me they know what they are doing.
There are so many things to see and do on the Carnival Freedom. We highly suggest making sure your cruise includes 1-2+ sea days so you can enjoy the ship. Even after 8 days at sea I feel like there is still more to explore and experience on the Carnival Freedom! There is truly something for everyone on this gorgeous ship! Young and old will find an area that is just perfect for them.