The Great Smoky Mountains is an icon in the National Parks system. Over 9 million people a year make their way here to see the spectacular views, go hiking, take scenic drives and see historic buildings preserved for all to enjoy.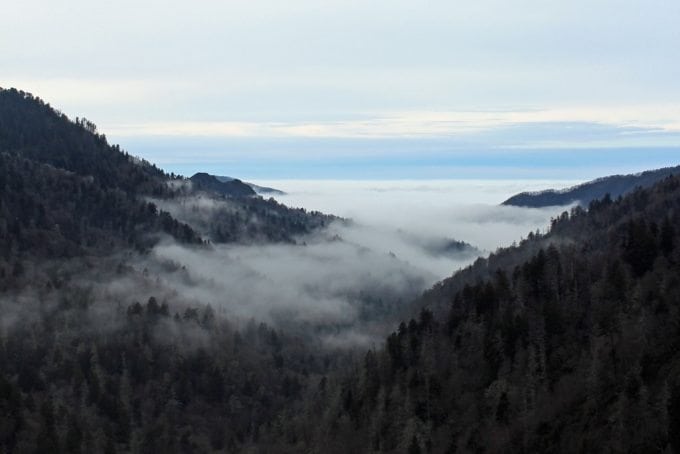 A drive through the heart of the park at Newfound Gap will take you over 5000' high with pullouts of incredible views.  The summit is located at the Tennessee-North Carolina Border.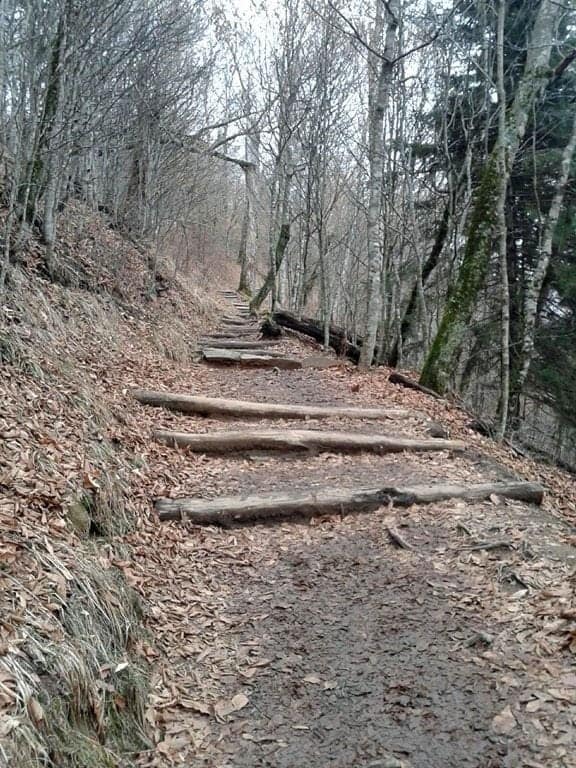 You can step onto the Appalachian Trail at the summit. Also known as the A.T. this is an opportunity to step onto one of the largest foot paths in the world. It starts in Georgia and ends in Maine passing through 14 states and is approximately 2180 miles in length. Take a little time to walk this beautiful trail so you can say you hiked the A.T.!  Just remember you are at 5000' elevation and lowlanders will quickly be out of breath. Remember its about the journey and not reaching the destination so take your time, bring a camera and enjoy.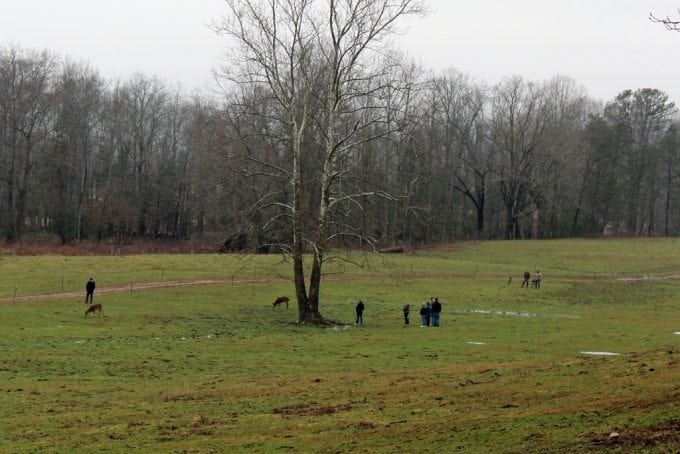 The Cades Cove scenic 11 mile one way loop is a beautiful drive with plenty of wildlife, hiking trails and historic buildings. Be prepared to spend some time enjoying this portion of the park. "Wildlife  jams" can cause a delay in your travel but be patient and remember where you are at, you could be in a cubicle working somewhere instead.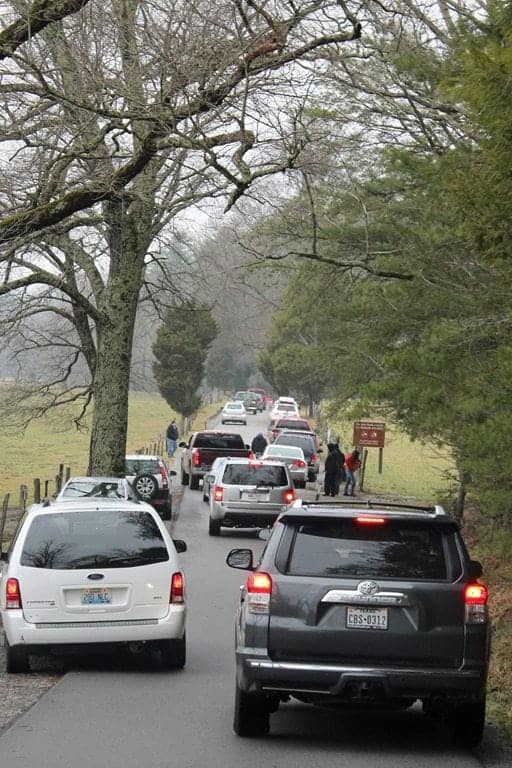 This wildlife jam was for….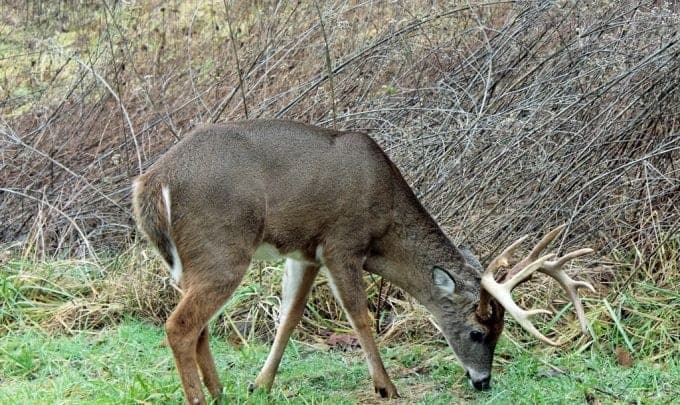 This lovely White Tail Deer.
Take some time to pull off the scenic loop and stretch your legs and find a trail. You can take a short stroll or even a 5 to 8 mile hike if you like. It will give you a break from the crowds and traffic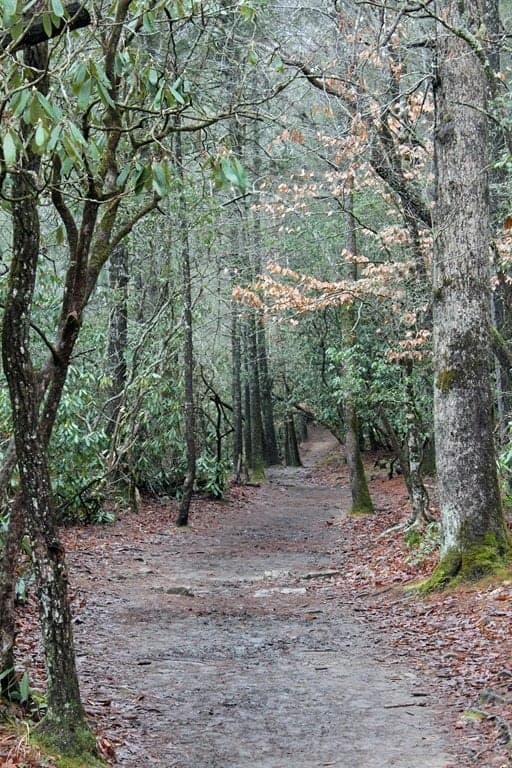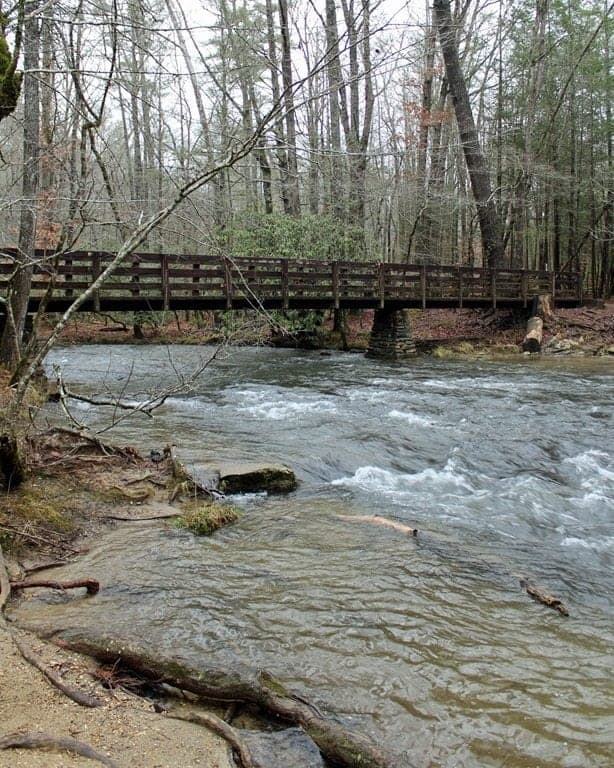 You also have the opportunity to see some well maintained cabins, barns and churches along the way. The craftsmanship of these buildings is impressive and is like stepping back in time.  There was much more to see and explore we but simply just ran out of time for one day. It Is definitely worth visiting and we will be back again to explore even further, perhaps a longer hike on the A.T. or seeing the fall colors.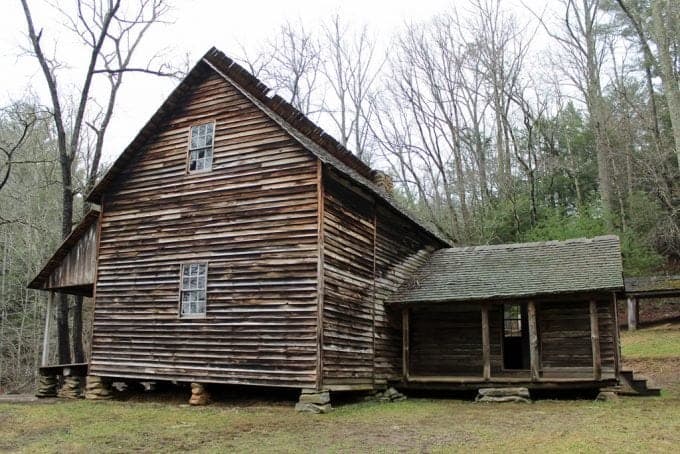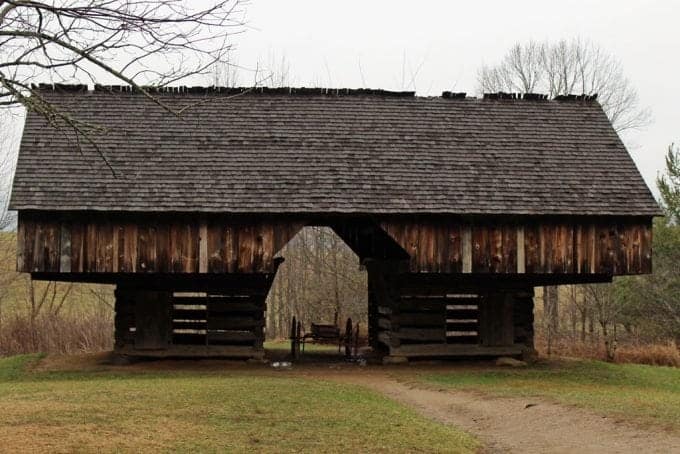 Don't miss all of these great summer mountain family vacation ideas