For a surprised thank you gift for John's Grandmother I made Dulce De Leche Cheesecake in a jar as part of a sponsored post for Collective Bias. I wanted to thank John's Grandmother for all she does for us and the family.
John's Grandmother is absolutely amazing! She has raised 6 kids and now helps raise her grand kids, great grand kids and great great grand kids. I wish I knew just how many generations of grand kids John's Grandmother has helped raise. She would do absolutely anything including giving the shirt off her back for her family. She bends over backwards to make sure everyone has everything they need while not worrying about what she needs.
I wanted to come up with a way that we could surprise her with a sweet treat that I knew she would love. I had to find something that she would enjoy and not give to the other family members. That is how nice she is! If someone were to mention that a sweet treat looks good she will hand over the treat even though she is excited to eat it. She just can't say no to family. I figured if I brought her Dulce De Leche Cheesecake in a Jar it would fit nicely in her fridge and be a treat she could savor!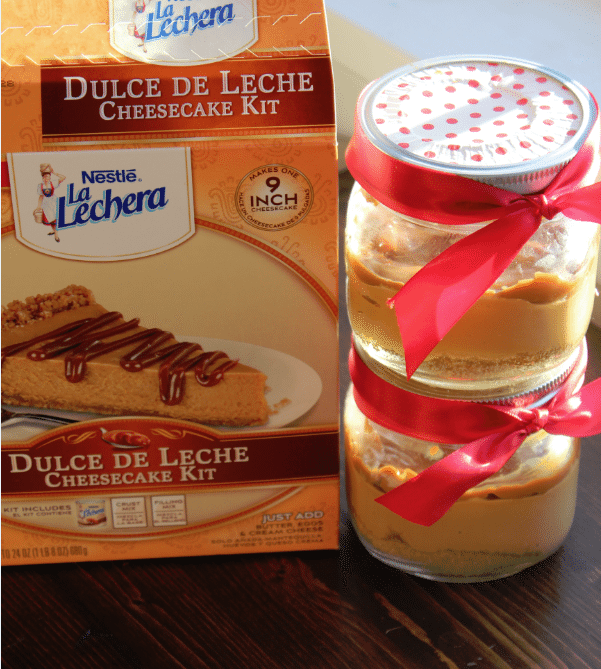 I headed to Walmart to pick up a couple of Nestle Dulce De Leche Cheesecake Kits this week. These kits make it so easy to prepare a Dulce De Leche Cheesecake it is amazing!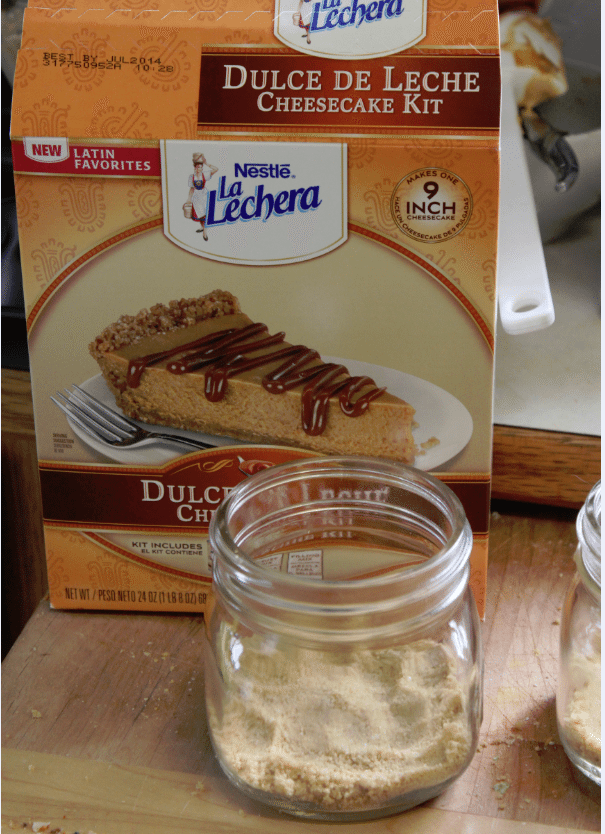 The Nestle Dulce De Leche Cheesecake Kit has almost everything you need to make these Dulce De Leche Cheesecake in a Jar! All you need in addition to the kit is 4 tablespoons butter, 12 ounces cream cheese and 2 large eggs.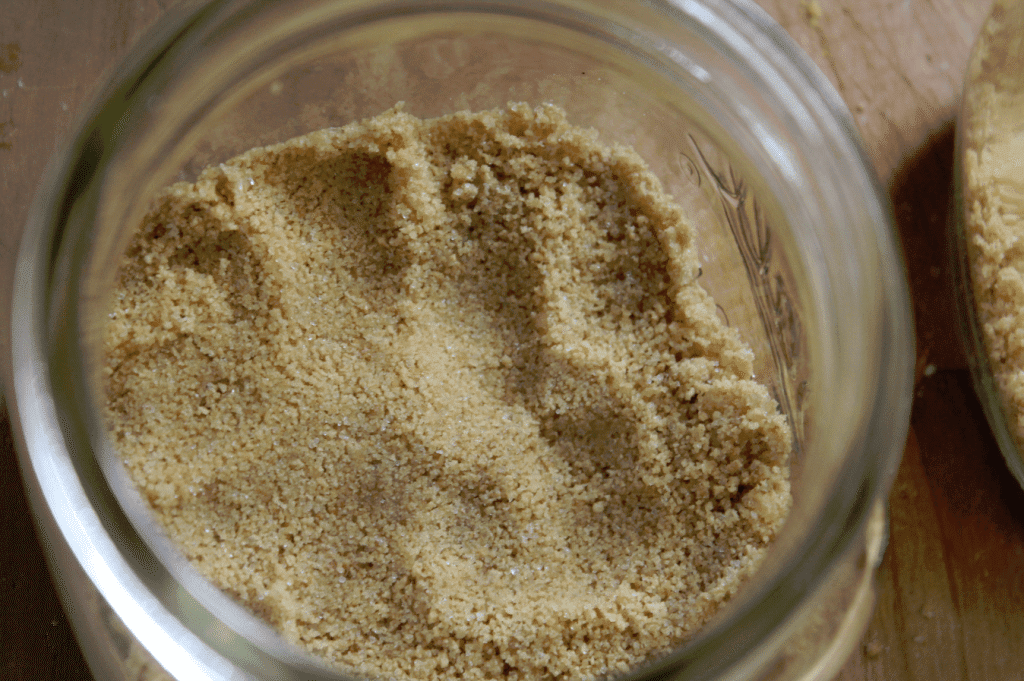 I used small glass jars for the Dulce De Leche Cheesecakes in a jar. I mixed up the graham cracker crust according to the directions and added a couple of scoops to the jar until I got a nice layer. I patted the graham cracker crumbs down so they would bake into a nice crust.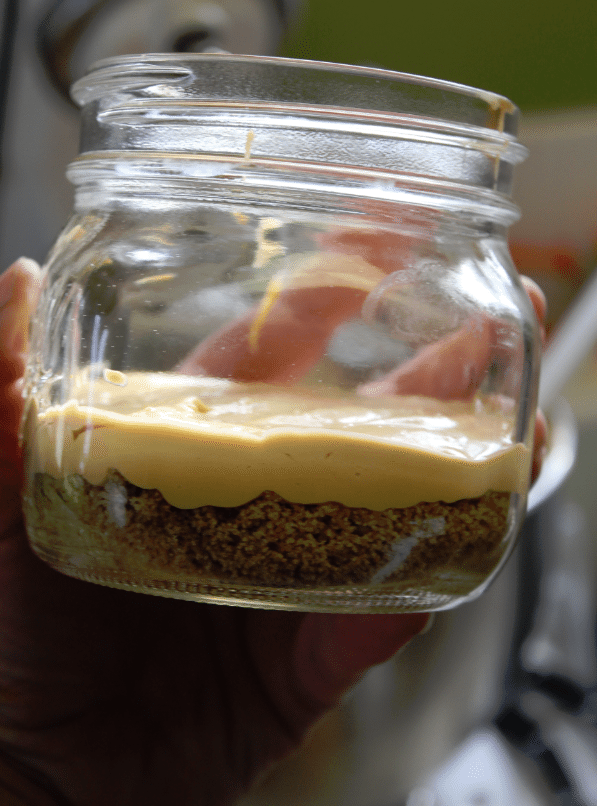 I layered the cheesecake filling into the jar trying to be careful to not hit the sides of the jar.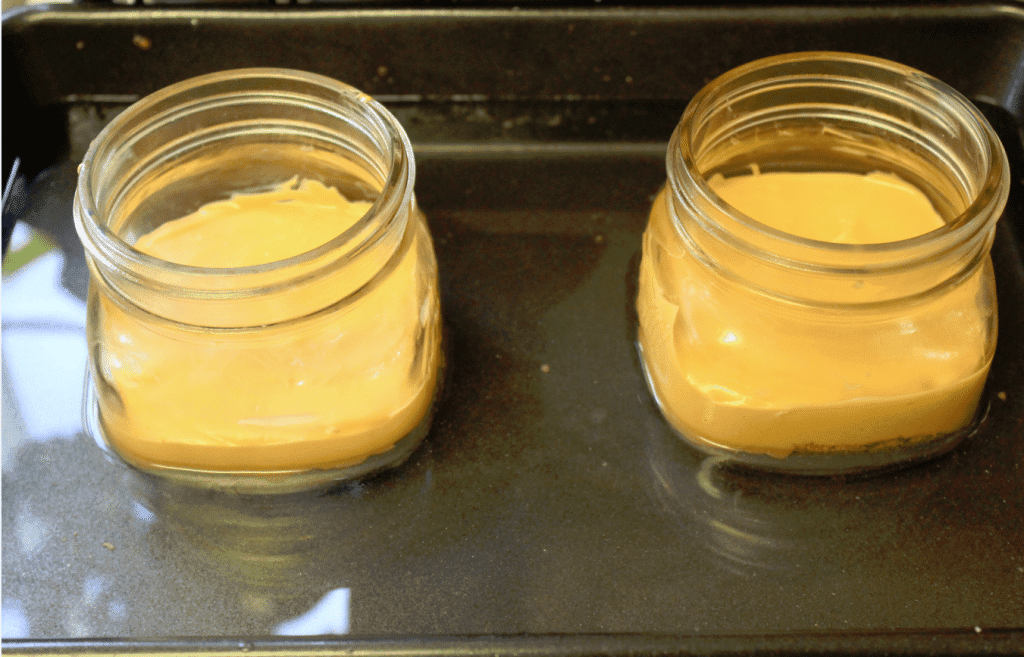 Pre-heat the oven to 325 degrees.
I placed the glass jars in a baking dish and then surrounded the jars with piping hot water. This will help the cheesecake bake evenly and not crack.
Bake for 25 minutes or until edges are puffed but center still jiggles (it will continue to bake and set as it cools). Cool to room temperature on wire rack. Refrigerate for at least 4 hours before serving.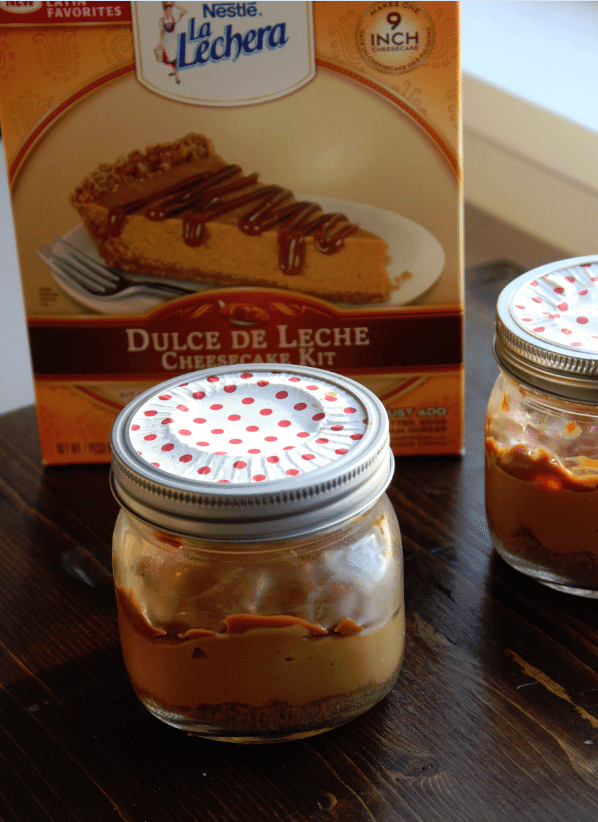 Once the Dulce De Leche Cheesecakes had set I spooned some of the extra caramel mix over the top of the cheesecake.
I used a cupcake liner for the top of the jar.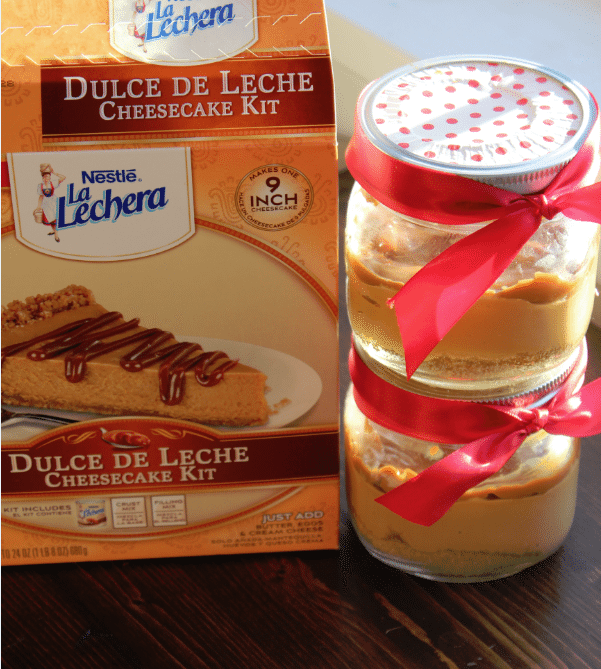 These Dulce De Leche Cheesecake in a Jar would make a fantastic easy to bake holiday gift! The Nestle Dulce De Leche Baking Kit has everything you need to whip up a fun sweet treat.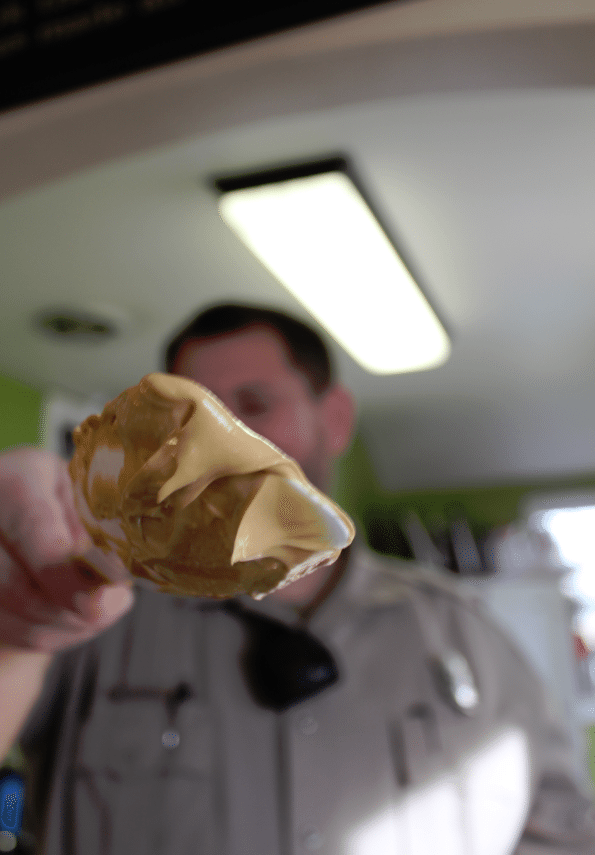 I try to bake while my Husband John is at work. I find that I actually get treats from the mixing bowl to the baking pan when he is not in the house 🙂
John came home for lunch while I was making the Dulce De Leche Cheesecake and went straight for the mixing bowl.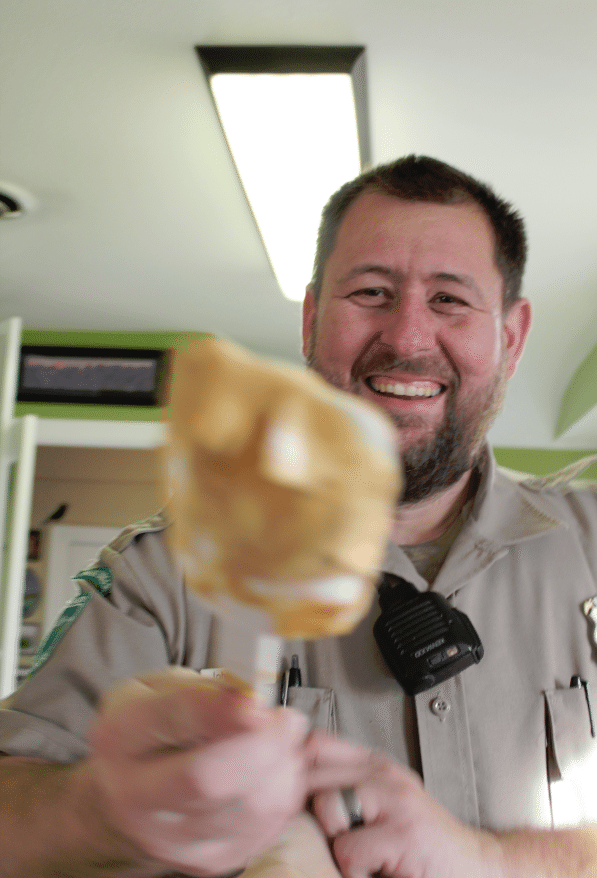 I tried to catch him in the act with a photo and he chased me across the kitchen with the spoon. He was giggling like a little kid having so much fun trying to get me to not take his pictures.
I figured I need proof for the next time I am making a sweet treat and they do not all get made.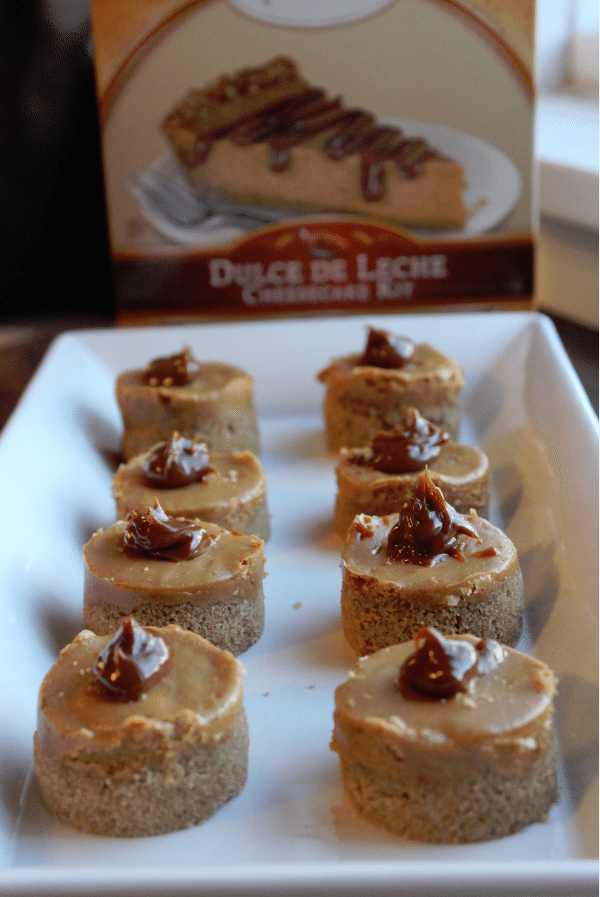 Knowing that my dear Husband was going to try and steal one of the treats I made for his Grandmother since he loves cheesecake I also made bite sized Dulce De Leche Cheesecakes.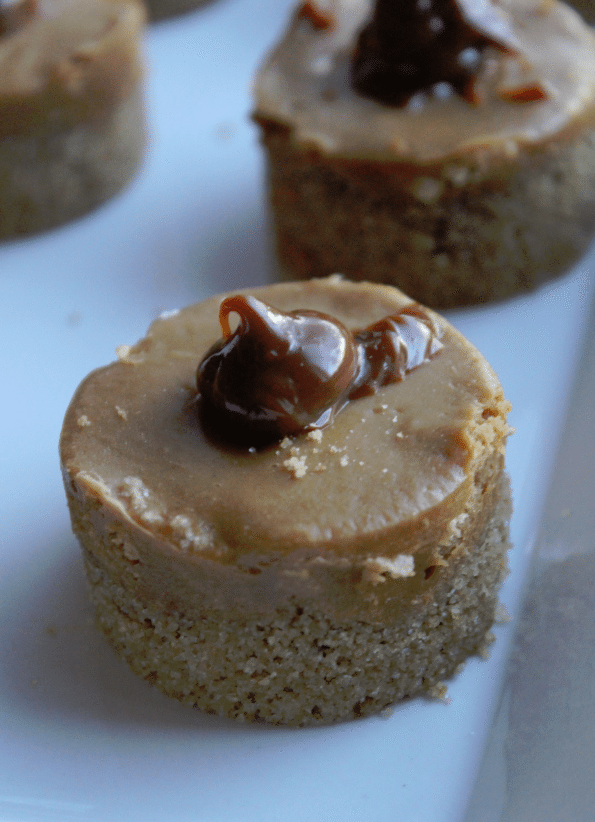 These bite sized cheesecakes were the perfect treat!
You can find the Dulce De Leche Cheesecake Baking Kit at Walmart.
Make sure you check out Nestle on @Nestle on Twitter and Facebook