A couple of weeks ago I headed to Cannery Row in Monterey, California for a press trip. The trip focused on family travel and great things to do in Cannery Row. Well a funny thing happened during the trip...It totally turned into the perfect girls weekend getaway.
Prior to the trip I had met a couple of the bloggers that were attending and was Facebook friends with a few others. This was the first time all of us would be traveling together.  I have to tell you some press trips work and others get a bit crazy. This one worked and was amazing and I can't say enough about the ladies that I traveled with. We truly enjoyed our time on Cannery Row.
One thing I learned is that Cannery Row is the perfect destination for a girls weekend, a couples retreat or a family vacation. Cannery Row truly has something for everyone. I can't wait to share all of the great places we visited with everyone and some of the crazy photos I took. Don't worry I won't share all 1,000+ pics I took with you.
Cannery Row offers amazing views of Monterey Bay and provides the perfect place to schedule a girlfriends getaway.  You can enjoy wine tasting, spa treatments, relaxing by the water, and time to just hang out together.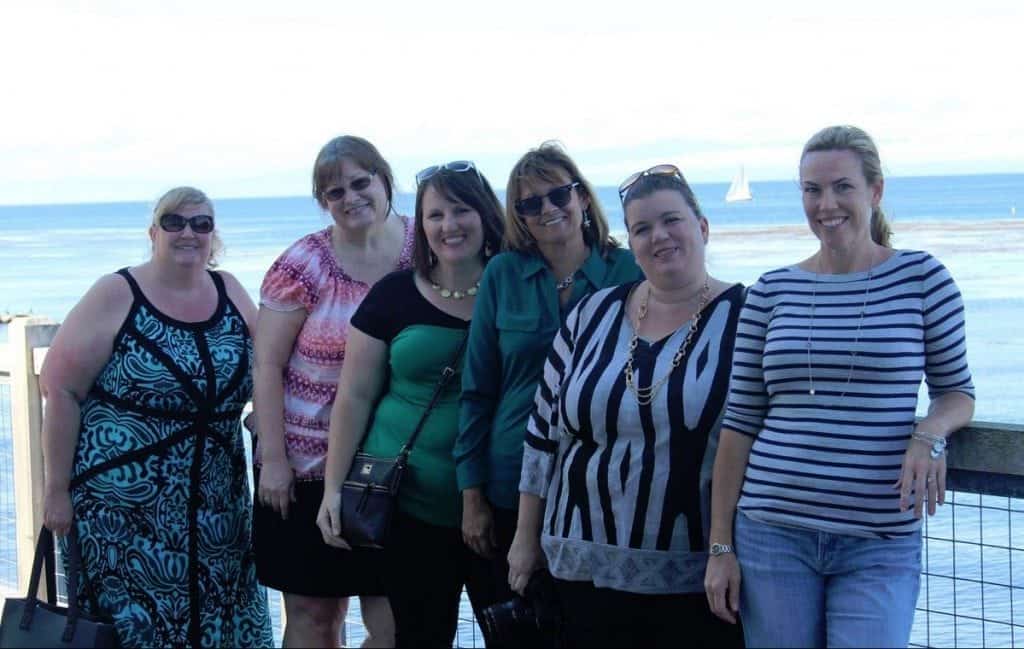 The group of ladies I was with were the perfect companions for exploring Cannery Row! Make sure and check out their sites to see their coverage from Cannery Row and more of their amazing travels and adventures.
From left to right
Julie from Cork, Fork and Passport
Connie from Baby to Boomer
Emily from Clever Housewife
Kelly from KellyStillwell.com
Me
Kim who was writing for Savvy Sassy Moms and also writes at Kim Tracy Prince
Here are a few of the great places you can enjoy during your girlfriends getaway!
Restaurants: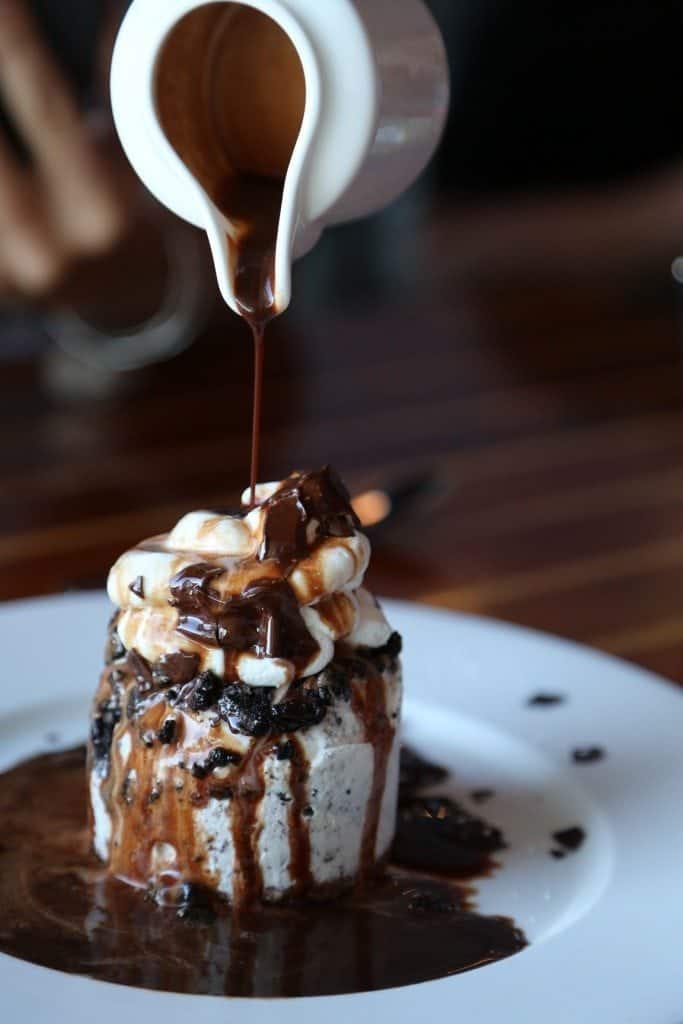 Schooners Coastal Kitchen and Bar offers gorgeous views over Monterey Bay. You can enjoy fresh local fish or any one of the amazing entrees available at the restaurant. Make sure and leave room for dessert!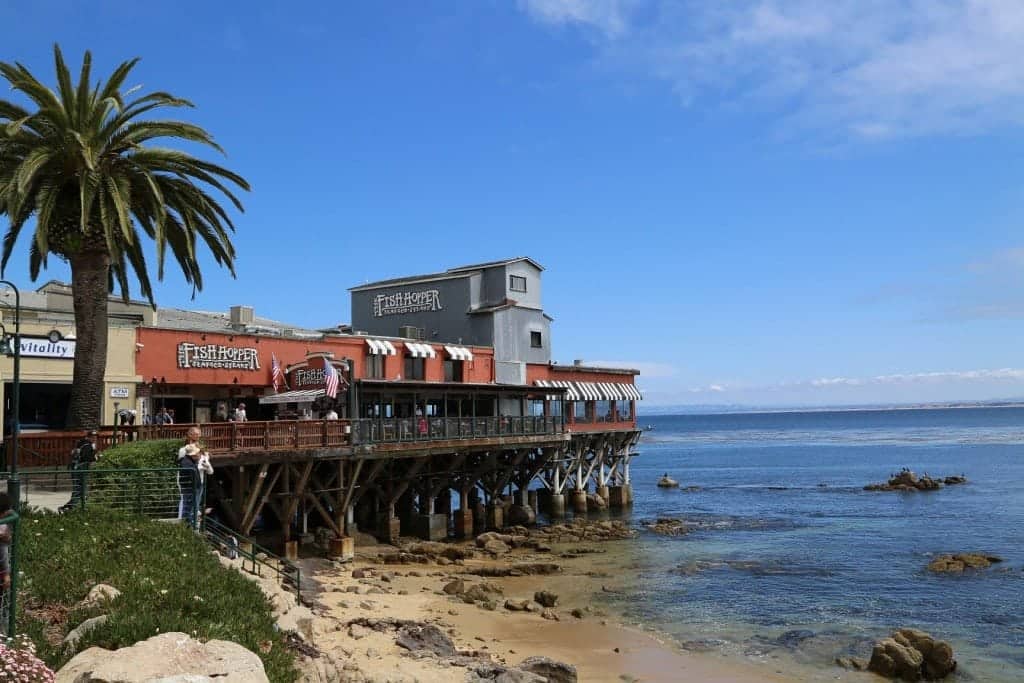 The Fish Hopper is located right on the water and has gorgeous views over Monterey Bay! This restaurant has a gorgeous cocktail menu including a giant bloody mary that is not to be missed!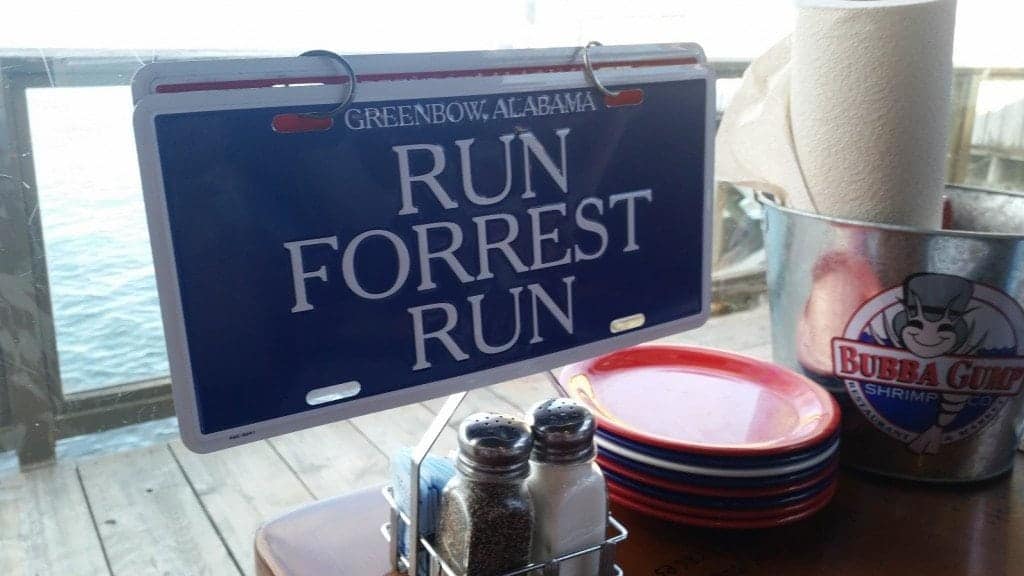 Bubba Gumps Shrimp Company is also located directly on the water. This restaurant is casual and has great entrees and desserts. Plus they have a huge cocktail menu! You can easily sit back with friends and soak up a gorgeous view of the water while enjoying a tasty beverage. Don't miss out on the key lime pie and desserts!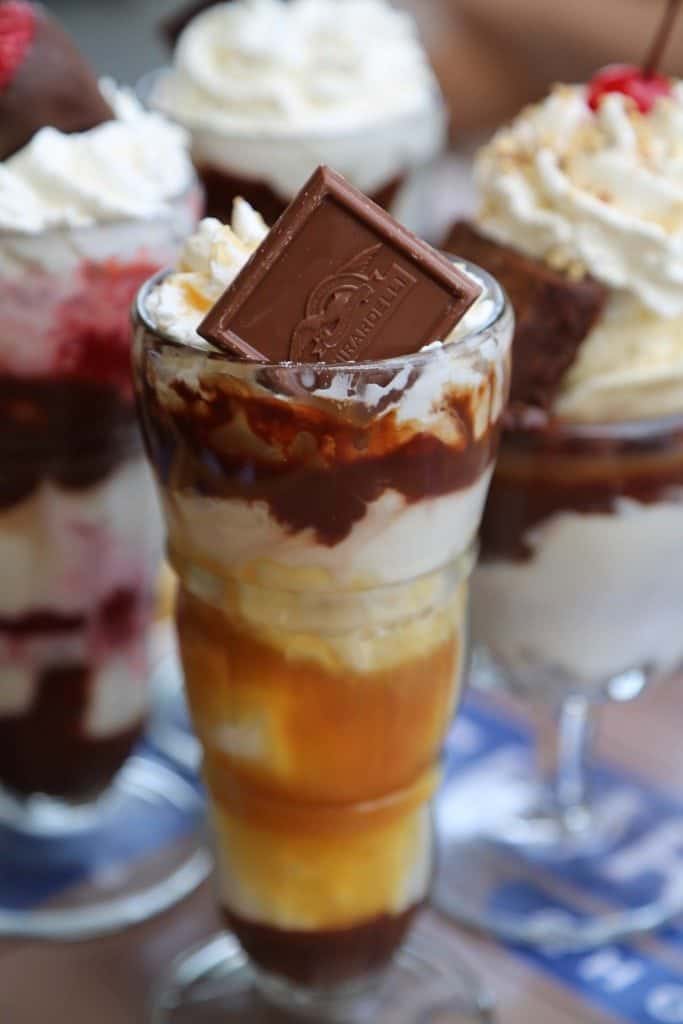 Ghiradelli Chocolate and Ice Cream shop offers the perfect sweet treat for any girls weekend. You can split a sundae or indulge in one all your own! Don't worry you are on a girls weekend no one is going to judge your salted caramel indulgence!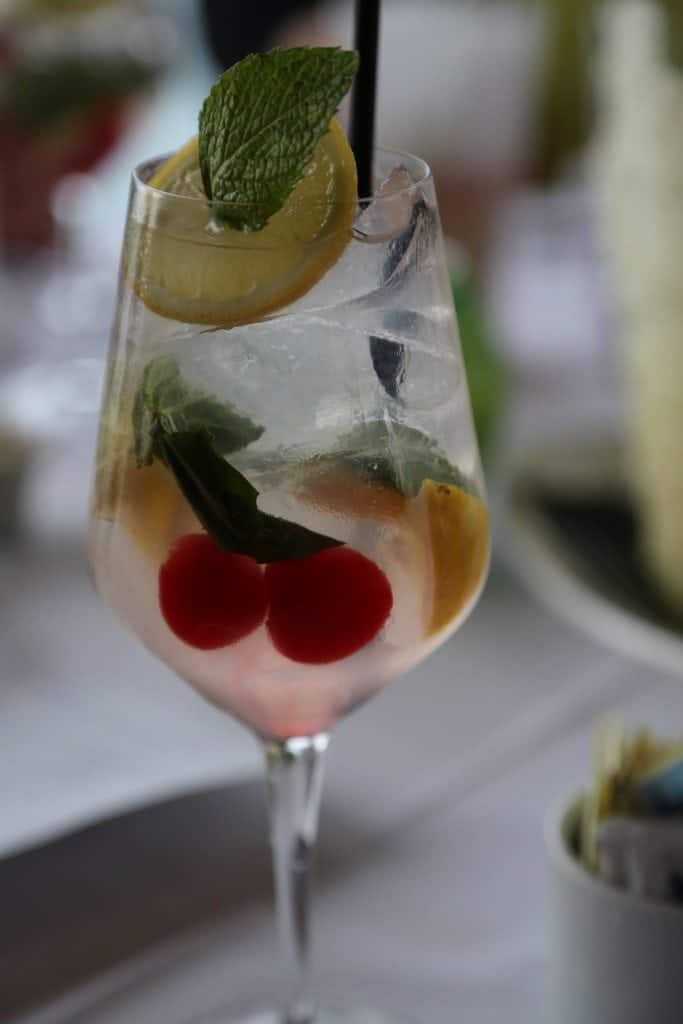 Chart House offers fine dining with a gorgeous sunset view over Monterey Bay. The restaurant is a bit upscale and perfect for a dinner treat! They have a wide range of food options and a delightful cocktail menu. The Moscato Sangria pictured above is sooo good you may need to order a second one just to make sure you truly get to enjoy it.
Don't worry there are more than enough restaurants on Cannery Row to keep everyone in your group happy! Plus there is a Starbucks conveniently located right on Cannery Row to fulfill any coffee/tea needs during your trip!
I know you can't just eat your entire trip to Cannery Row so here are a few things you can do during your visit that don't involve chocolate, cocktails or wine. Trust me you will not have a problem finding any of these on Cannery Row!
Things to do on Cannery Row in Monterey, California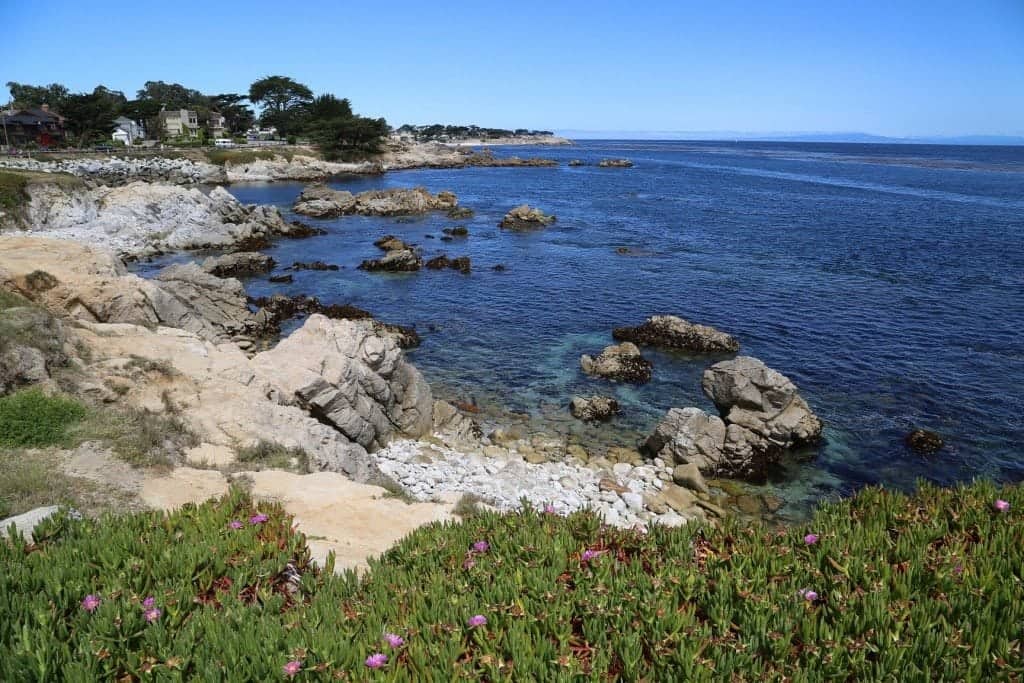 The Coastal Recreation Trail runs right on Cannery Row. You can choose to rent a bike, a surrey or walk along the trail to enjoy gorgeous views over Monterey Bay! Keep an eye out for otters and seals playing in the bay. Many locals told us they have watched whales while walking along the trail.!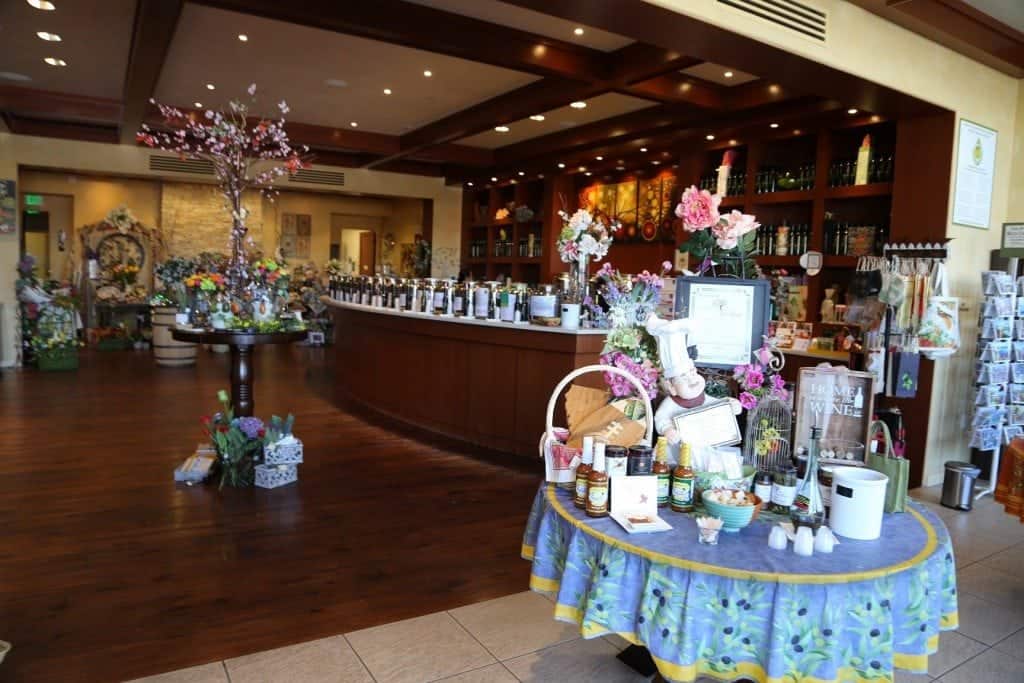 Shopping on Cannery Row is truly amazing! From gorgeous olive oil shops to funky fun t-shirt shops you can find something for everyone! Make sure and leave room in your suit case for all of your great purchases. I could have easily brought home a suitcase full of olive oil and cooking supplies during my trip.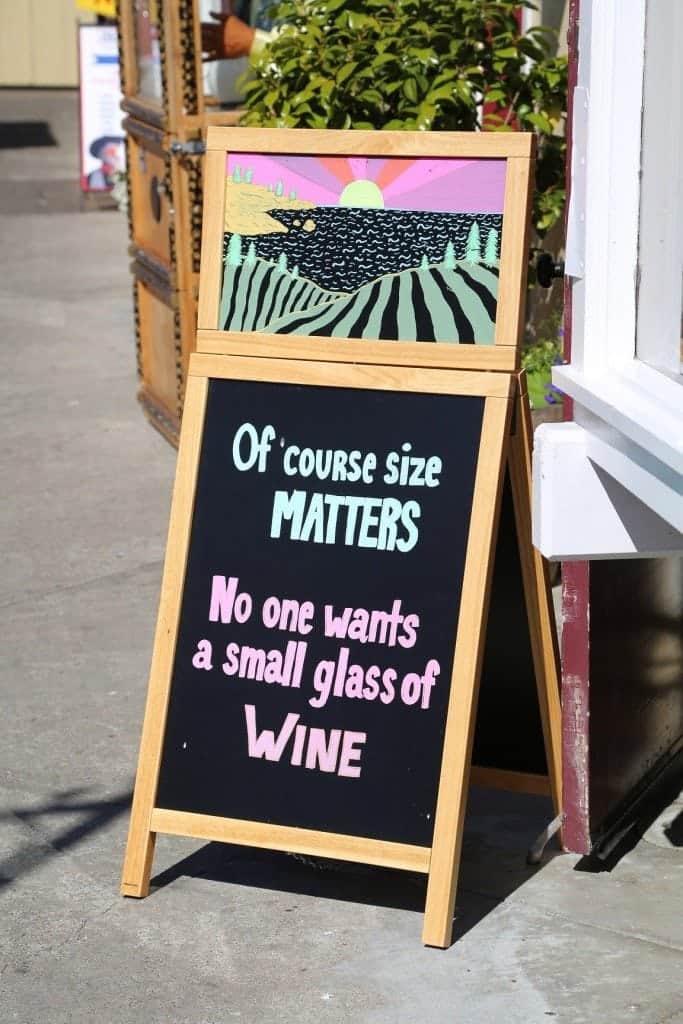 Wine Tasting! Ok I know I said I wasn't going to talk about cocktails but wine tasting is a bit different right. There are a ton of great local California wineries with tasting rooms along Cannery Row. You can sip and savor great local wines while enjoying your girlfriend getaway. Pick up a great bottle to enjoy by the fire as you watch the sun go down together!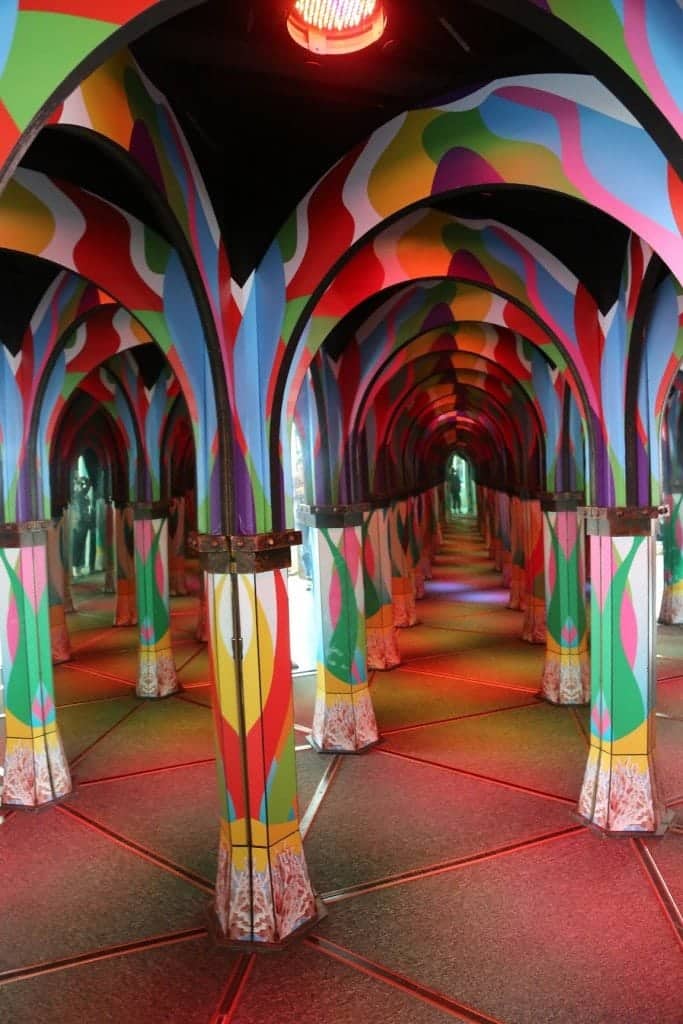 The Monterey Mirror Maze is hilarious and truly a must stop during your girlfriend getaway. I know you are thinking this is just for kids but trust me it is so much fun. The six of us went through this together and spent the entire time laughing uncontrollably. I don't think I have laughed that much in a long time. You would think getting through the maze would be easy and then you walk into a mirror and realizing you are not talking to your friend but their reflection. Seriously so much fun!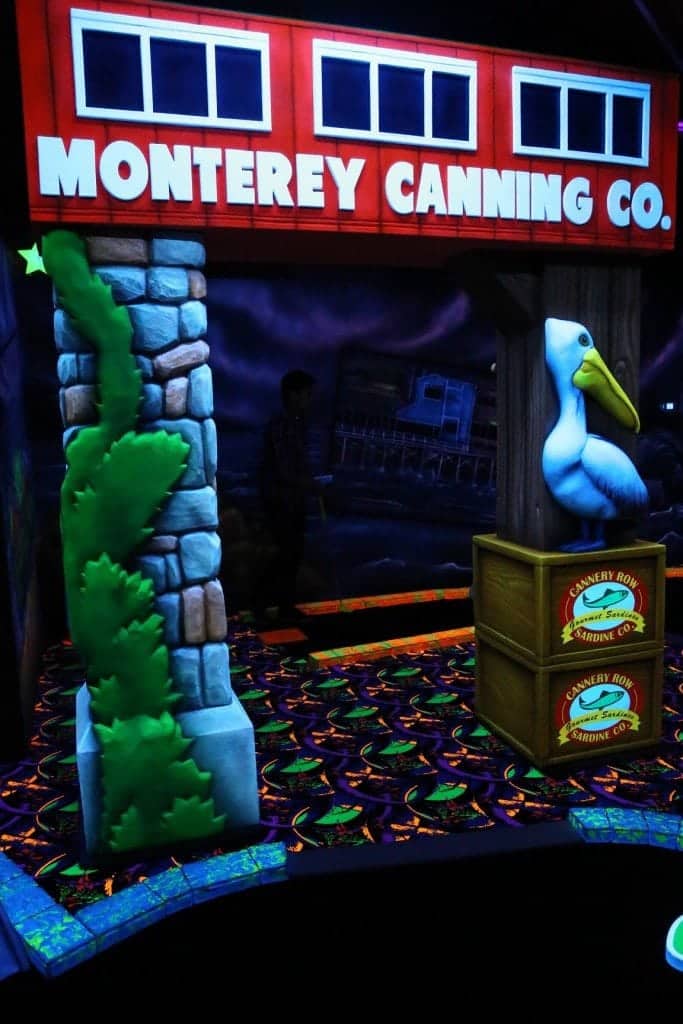 Right next door to the Monterey Mirror Maze is Highway 1 Golf and Grub. This black light mini golf course is designed with a California Highway 1 theme and seriously so fun! The perfect break from the sun you can enjoy some cool A/C and laughs together.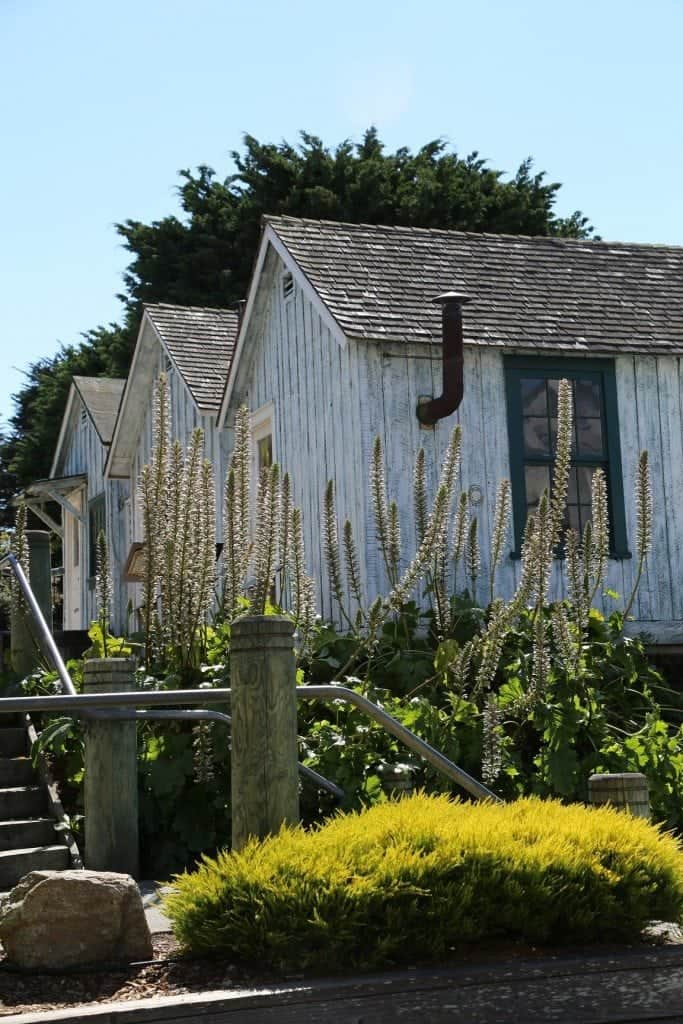 If you enjoy history you will simple love Cannery Row. There is truly history on every street corner. You can find interpretive panels and information detailing the interesting history behind Cannery Row. Take a walk along the original overpass that used to house parts of the sardine factories.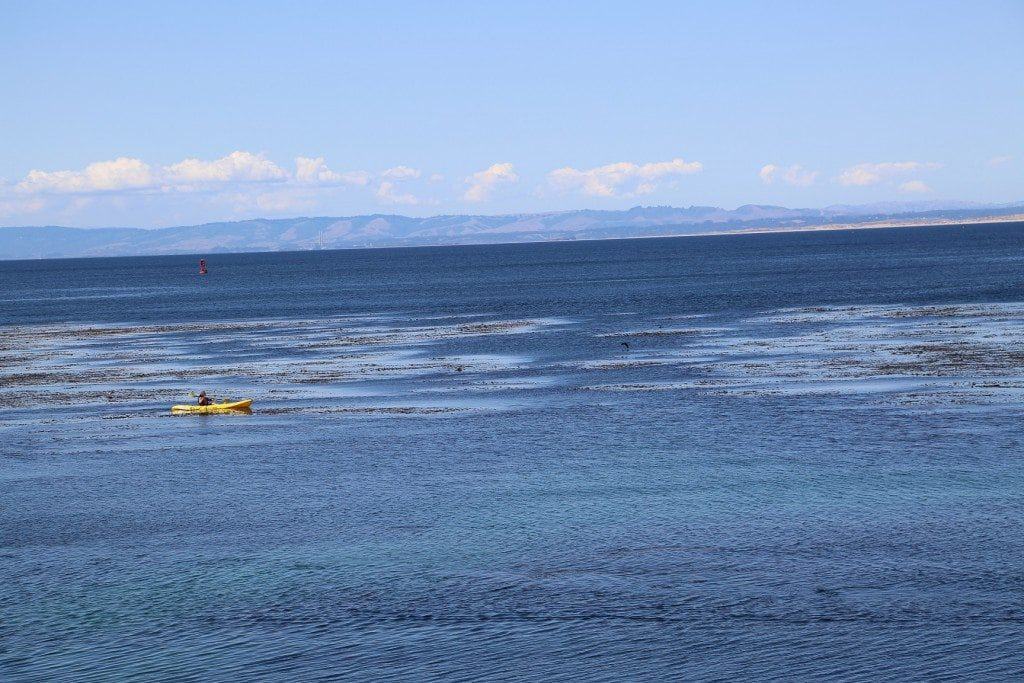 Get out on the water in a kayak or stand up paddle board and get close to nature! Cannery Row is the perfect access point for the Monterey Bay National Marine Sanctuary. You can view 26 speices of marine mammals, 345 species of fish and even 4 species of turtles in the bay.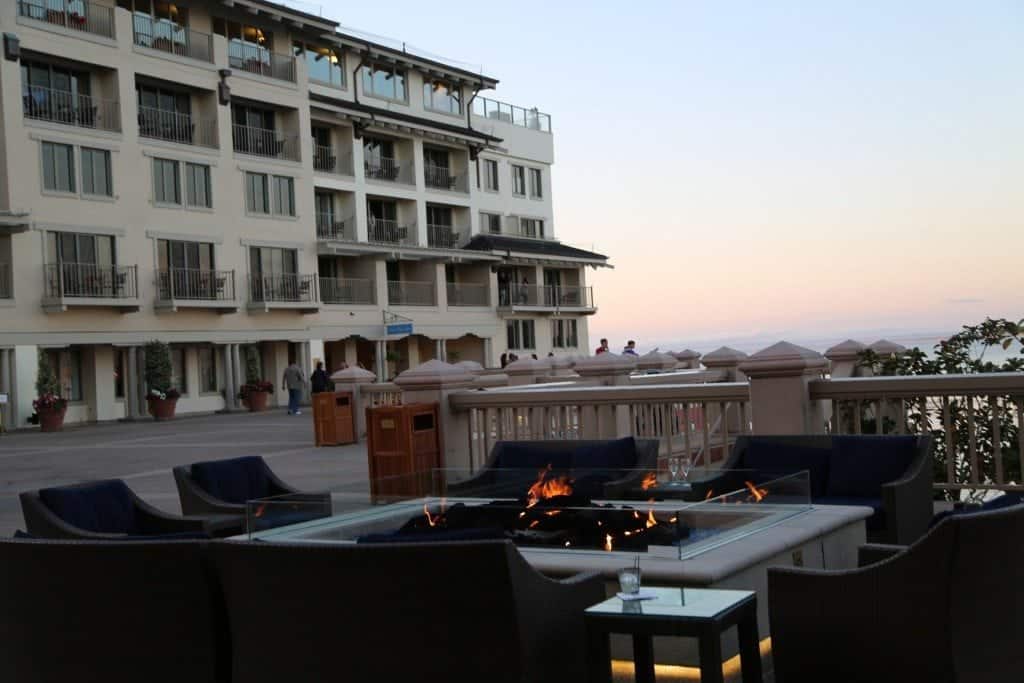 Or just do nothing! Hang out with your girlfriends by the fire while just enjoying time together! You can just catch up on life, relax and soak up the gorgeous views together. Cannery Row really does offer something for everyone.
You can find out more about Cannery Row by checking out the Cannery Row Website, Facebook and Twitter Pages.