I can't believe it is already the first week of December! Holiday parties are happening right and left. It feels like our calendar went from sort of calm to holy holidays over night. Thanks to Mezzetta for sponsoring today's super easy Greek Appetizer Platter! I am so excited to share how we make getting ready for holiday parties just a little bit easier.
This appetizer platter is SOOOOO EASY to whip up! You don't need the oven, the microwave or any electrical devices to make this appetizer platter!  All you need to do is open your favorite Mezetta products and you are ready to go!
That's it! So easy to prepare! Hopefully this will save you time so you can enjoy your party or the one you are attending and not have to feel stressed!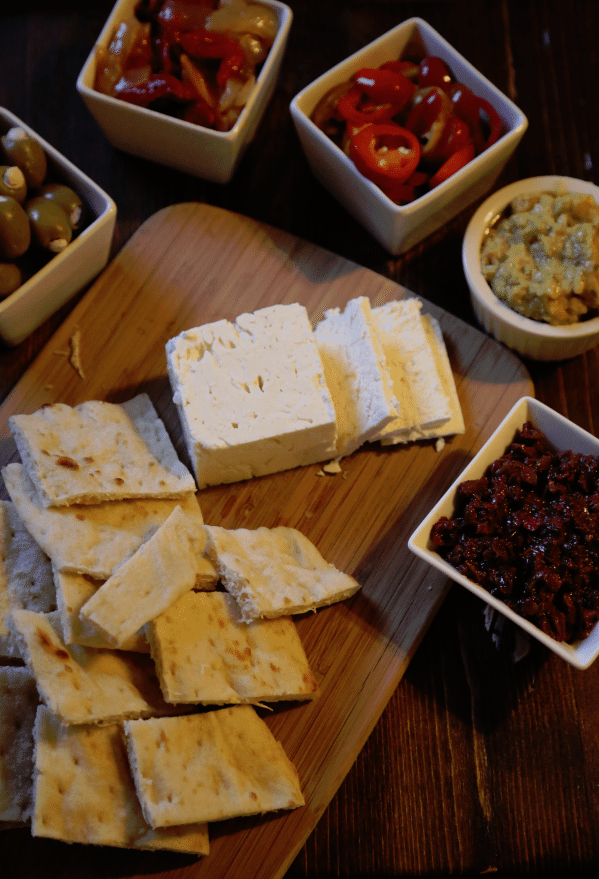 We keep our favorite Mezetta products in the pantry at all times. They are the perfect easy to use ingredient for appetizer and really any meal.
John absolutely loves their olives, sun-dried tomatoes, garlic everything spread and of course the Kalamata Olives.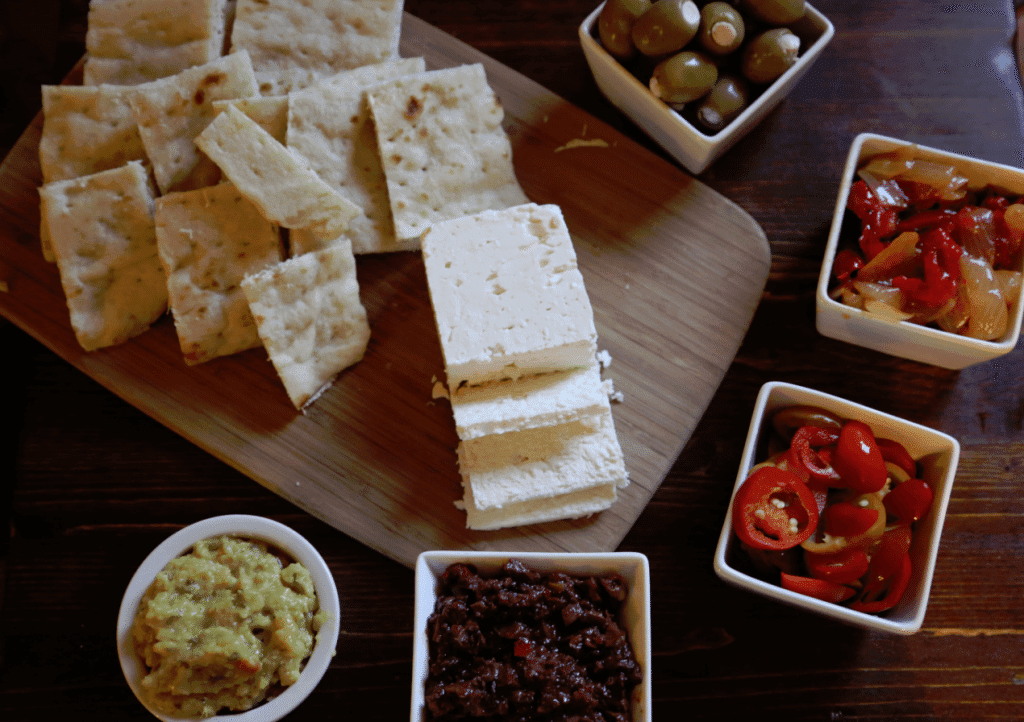 We use the following Mezetta products to make our super easy Greek Appetizer Platter
Savory Garlic Everything Spread
Sun-dried tomato and basil everything spread
Blue cheese stuffed olives
Roasted Red Peppers
We slice up some fresh feta cheese and set it out with pre-made pizza dough or Naan bread that we cut into squares.
We also love adding in Mezetta Artichoke Hearts, Kalamata olives, hot chili peppers, and garlic stuffed olives.
Mezzetta is offering a downloadable $.50 off coupon on any Mezzetta products. The coupon is available to print from December 1st through December 31st.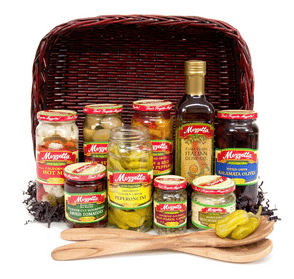 Did you know that Mezetta is celebrating the holidays with a daily gift basket giveaway. From now until December 31, 2014 make sure you head over here -> Mezetta Daily Giveaway
To enter to win these great gift baskets!
Mezzetta Favorites Holiday Gift Basket (31 Winners – Daily) includes:
• 100% Italian Estate Grown Extra Virgin Olive Oil
• Golden Greek Peperoncini
• Garlic Stuffed Olives
• Castelvetrano Olives
• Pitted Greek Kalamata Olives
• Roasted Marinated Red & Yellow Sweet Bell Peppers
• Cocktail Onions
• 1 Apron
• 1 Metal Olive Spoon
• 1 Tote Bag (from House Party contents)
• 1 Ceramic Bowl