Imagine serving over 1,000 burgers a day while floating in the Caribbean Sea….That is exactly what happens at Guy's Burger Joint on Carnival Cruise Lines.
Guys Burger Joint is one of the most popular dining options available on Carnival ships.
It is not unusual to see people lining up to get their hands on a fresh made Guy's Burger Joint burger for lunch or dinner.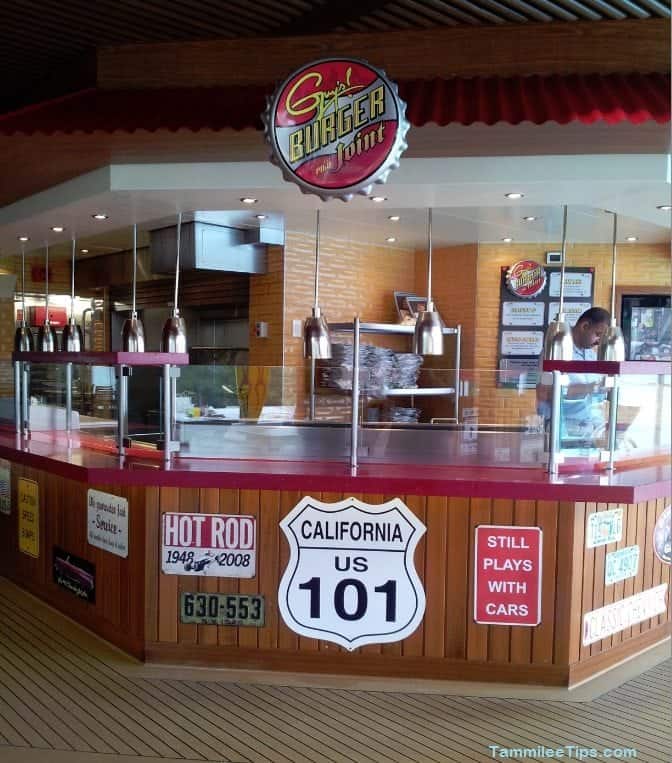 Over a million burgers have been served since the start of Guy's Burgers on Carnival Cruise Line.
Picture being on a cruise and looking up to see Guy Fieri flipping burgers. That is exactly how Guy's Burger Joint was created. Guy Fieri was on the Carnival Splendor 3 years ago and pirated the ships burger joint.
For a couple of hours Guy took over the burger joint and made burgers his way.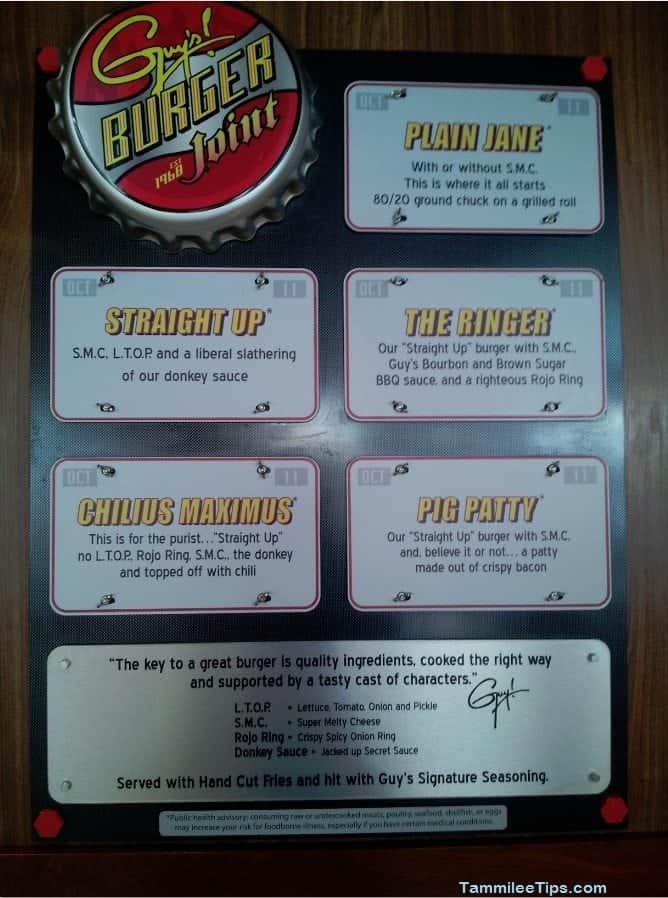 Guy sat down on the Carnival Splendor and wrote up what is now the Guy's Burger Joint menu. You can choose from a plain Jane, Chilius Maximus, a Pig Patty and more. If you want additional toppings there are ample options at the topping bar.
Add more bacon, more onion, more this or that . There is also a wide variety of sauces available to make your burger just right!
Everything from the decorations to the staffs uniforms was overseen by Guy Fieri. Notice the Chevy signs and car parts. Guy Fieri is a huge fan of Chevys and loves cars. Each of the decorations are part of his life.
Even the surfboards were created specifically for Guy's Burger Joint. Take a close look at one and you will notice they are all signed by world famous surfer Slater.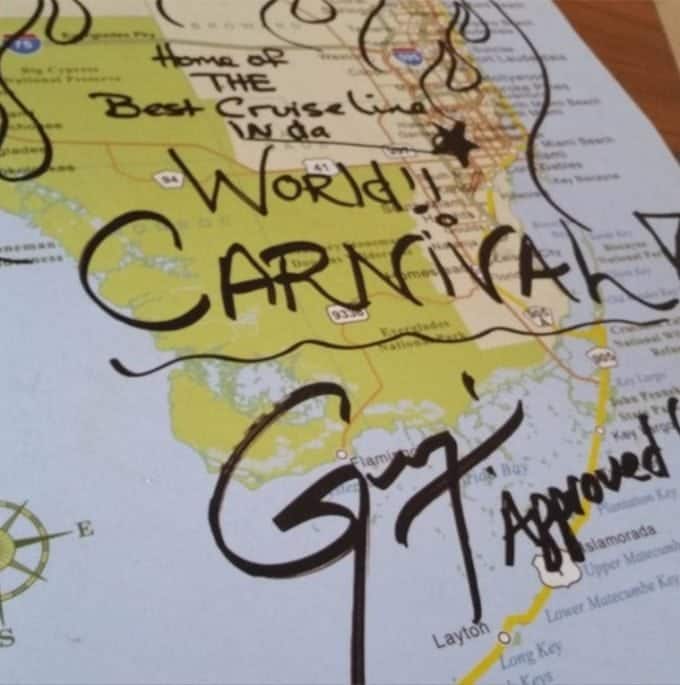 Check out the tables at Guy's Burger Joint and they have all been drawn on and personalized by none other than Guy Fieri. This is truly Guy Fieri's heart and soul in this restaurant. He made sure that each piece of the restaurant was exactly how he envisioned it to be.
Keep an eye out on your next Carnival Cruise you might just see Guy behind the counter flipping burgers. He has been known to hop on a ship to make sure the burgers are just how he likes them.