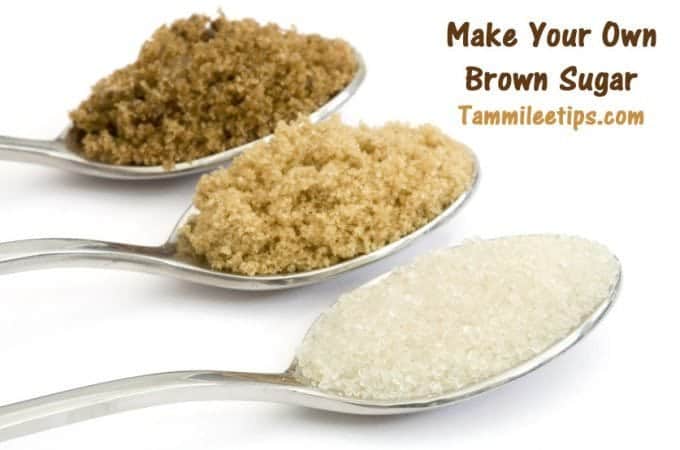 Have you run out of brown sugar? Make your own brown sugar!
I seem to always run out of brown sugar right when I need it for a recipe. It is super easy to make your own brown sugar when you run out or want to try something new.
Ingredients
1 cup white granulated sugar
2 tablespoons molasses
Directions
Using a fork, combine sugar and molasses until blended completely.
Dark Brown sugar – Blackstrap Molasses
Light brown sugar  – Light molasses