Home Made Onion Rings
While my parents were visiting my Mom decided to make Home Made Onion Rings. I had never made them before and thought they would be great to learn how to make. Wow, They are so easy to make. I may have a hard time paying for them again now that I know how to make them.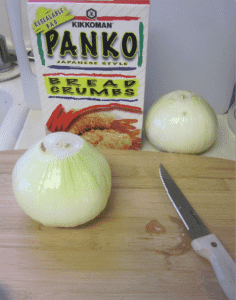 Ingredients
Onion
Panko Crumbs
Egg Wash
Directions
1. Cut the onion into rings.
2. Coat the onions in egg wash and then panko crumbs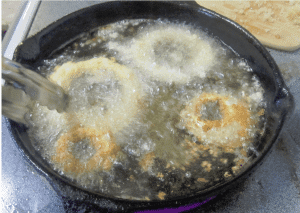 3. Heat oil in a pan on the stove and gently place the onion rings in the oil. The oil is super hot so be careful!!
4. When the panko crumbs are golden brown and crispy pull the onion rings out and place them on a paper towel.
5. Enjoy!