This is a sponsored post written by me on behalf of Master Lock. All opinions are 100% mine.
I am a worrier! I fully admit that I worry about things that are probably so minuscule it is a bit crazy at times. John laughs because I am both a worrier and a safety girl.
I double check our locks at home each night before we go to bed. I check our bags when we are traveling, and I pack things as safely as possible.
A while ago we started using these TSA-accepted luggage lock from Master Lock, and I feel so much better while traveling. It used to keep me up on flights worrying that someone was going to get in my bag and steal my camera, laptop or other tech items while I was sleeping.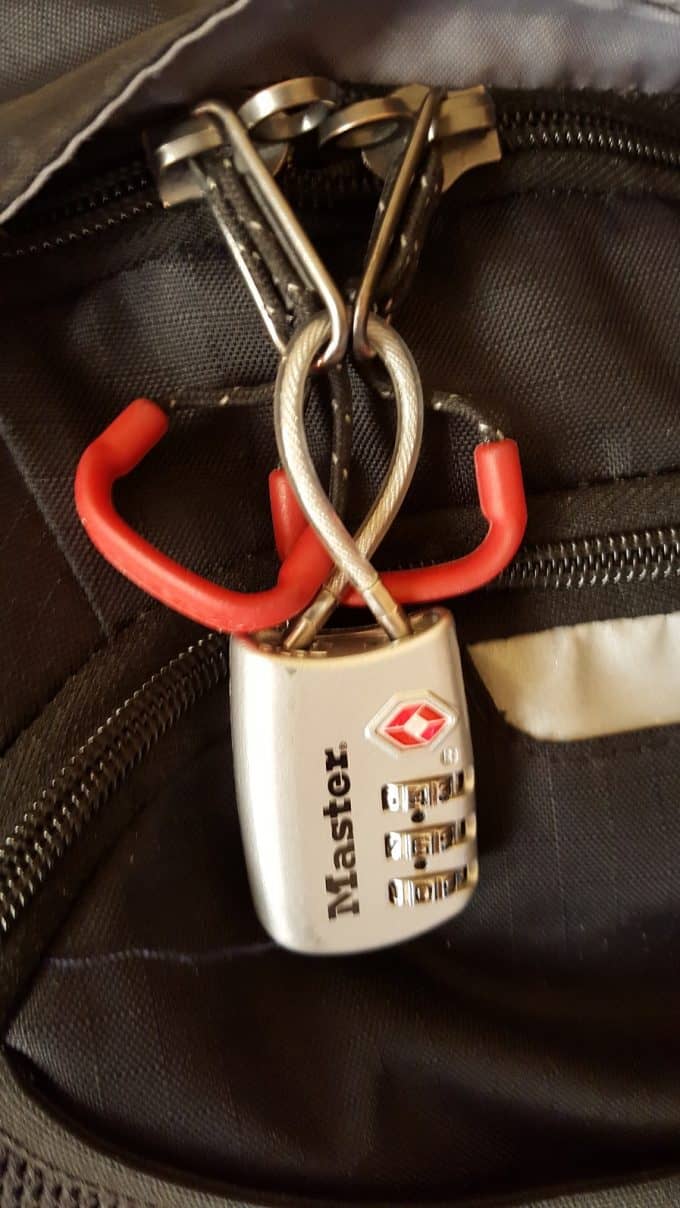 Now I place the TSA locks on our bag and put them in the overhead bin I can see from my seat. Most people tend to put their bags right over their seat but I like putting them across the aisle where I can keep an eye on who is opening the overhead bin
Especially on long international flights were people tend to be in and out of the overhead bins. The last thing I want is to wake up and get to our destination to find out my camera is missing or my laptop.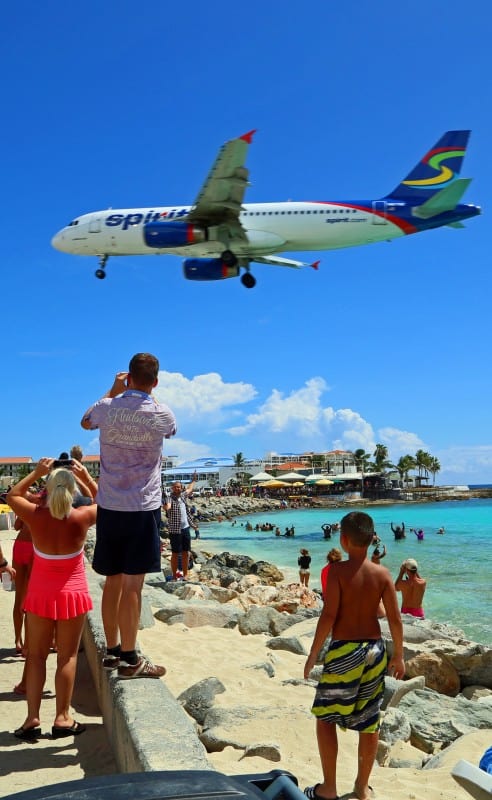 The TSA-accepted luggage lock are really easy to set up with a passcode. You decide what numbers you want to your code and only takes a few moments to get it set up. I carry at least 4-5 of these locks with me on every trip. Every one of our bags is locked with one or two of them depending on how many zippers and pouches there are.
I have also used these locks on my purse when I am going someplace I am a bit nervous about. I figure the extra few seconds to open a lock is worth the reassurance that my bag can't be pried open while I am riding a bus, train or subway.
I also love having the TSA-accepted luggage lock set up for when I may have to leave my bags with a valet or bag check at the hotel.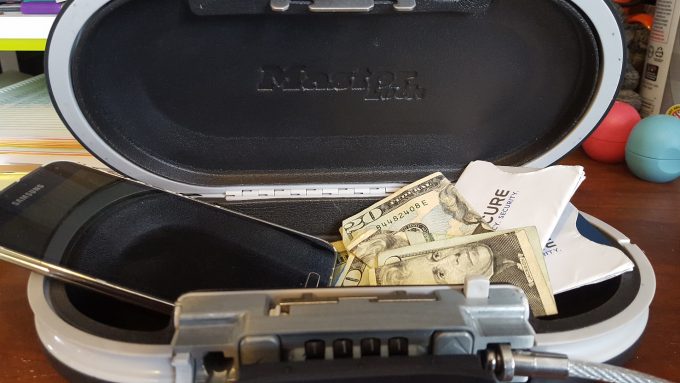 I just picked up the Master Lock SafeSpace Portable Personal Safe to use on upcoming trips. This personal safe includes a durable cable that can be wrapped securely around a fixed object or serve as a carrying handle. I like that I can use this while enjoying a tour or sitting having a meal. I can easily wrap the cable around the table or my chair and hold my phone, cash, key card, and other items I am worried about.
On the plane, this will be great to hold my phone, iPod, keys and other items I want to easily reach but want to keep safe.
Master Lock is the go-to security resource and is dedicated to providing reliable, easy-to-use safety and security solutions to help consumers live a more secure life.  Travel Safe with Master Lock and take a bit of fear and worry away!
We all want to be able to enjoy our travels and not have to stress over our bags and valuables.