December is one of my favorite times of the year. Not only do we get to enjoy the holiday spirit we have the opportunity to go to Idaho and enjoy Lake Coeur d'Alene Bald Eagle watching!
From November to January there is a huge increase in Bald Eagles on Lake Coeur d'Alene!  They are visiting to feed on the Kokanee Salmon in the lake and side streams. This feeding pattern gives you the opportunity to view these majestic birds up close!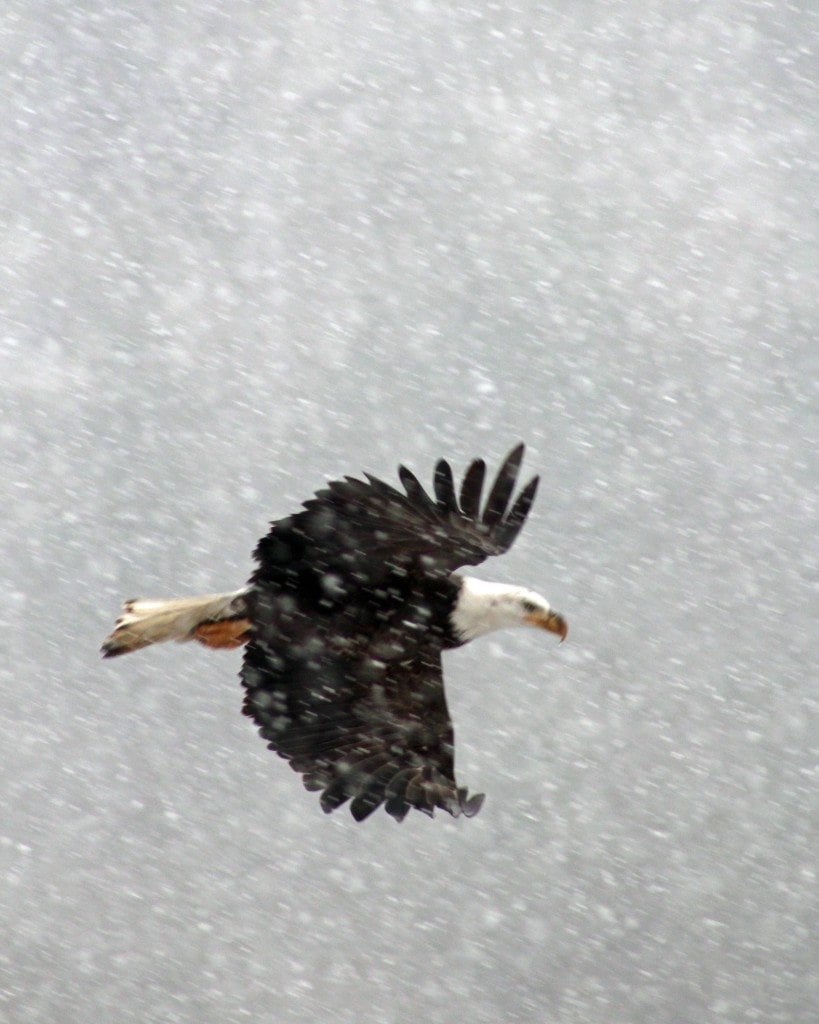 When I say up close I mean seriously up close. They are perched in the trees above your head, diving for fish in the lake and soaring above the trees. This is an amazing opportunity to enjoy the beautiful Bald Eagles.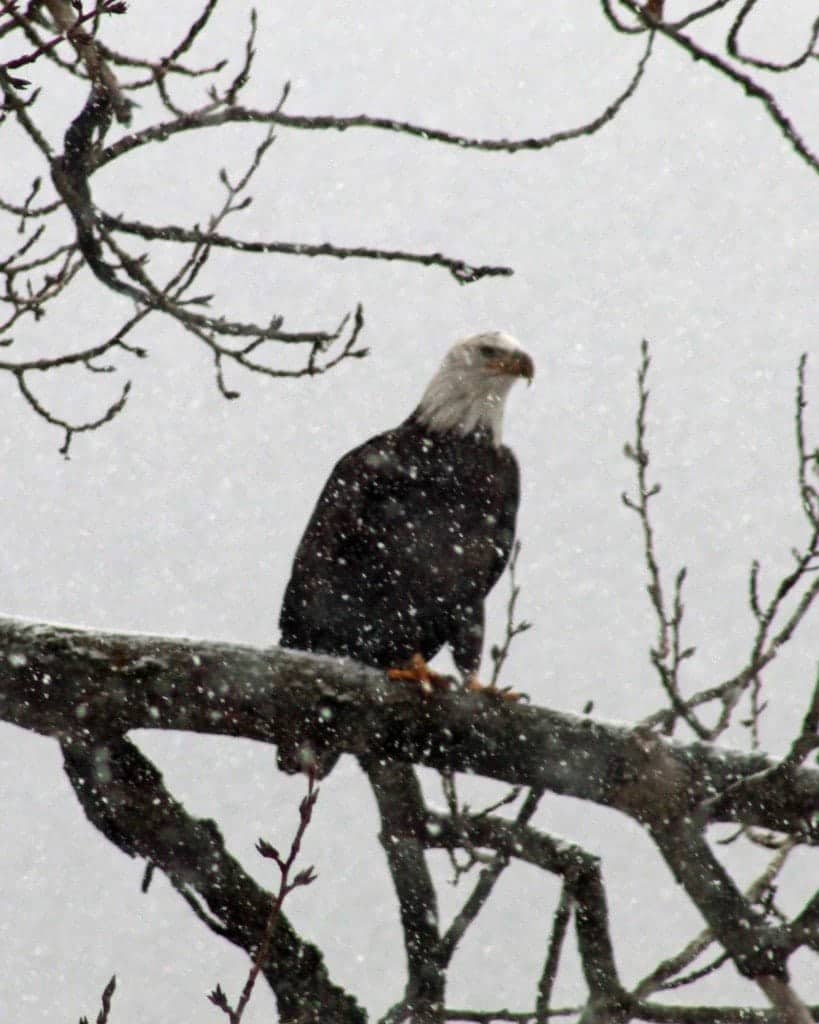 We spent 2 days photographing the Bald Eagles this week and it was amazing! At one point there were 3 Bald Eagles sitting right near us in a tree. I am always amazed at how big they are. You can hear them interact with each other and hopefully see them catch a fish.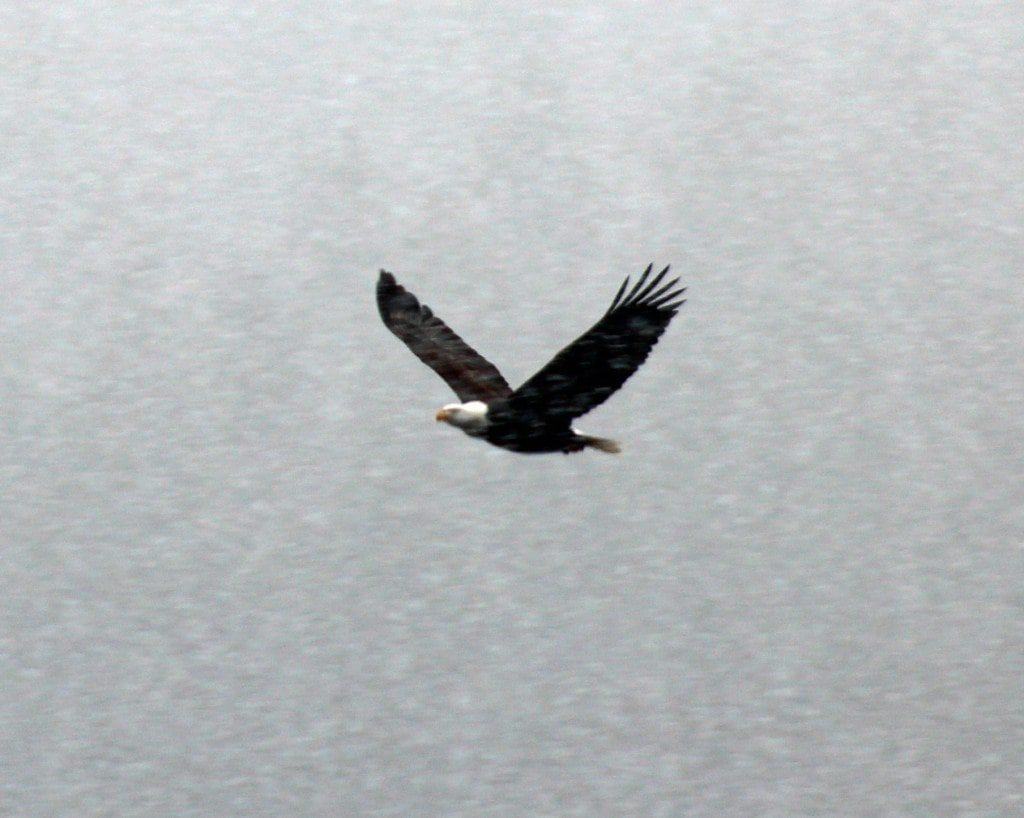 From December 26-30 from 10am – 3pm there are Eagle Watch stations set up at Mineral Ridge Boat Launch and Mineral Ridge Trailhead. There will be canopies in case the weather is bad. The BLM and Fish & Wildlife bring in spotting scopes to help everyone spot a Bald Eagle. They have great interactive educational displays to help everyone learn a little bit about the Bald Eagles.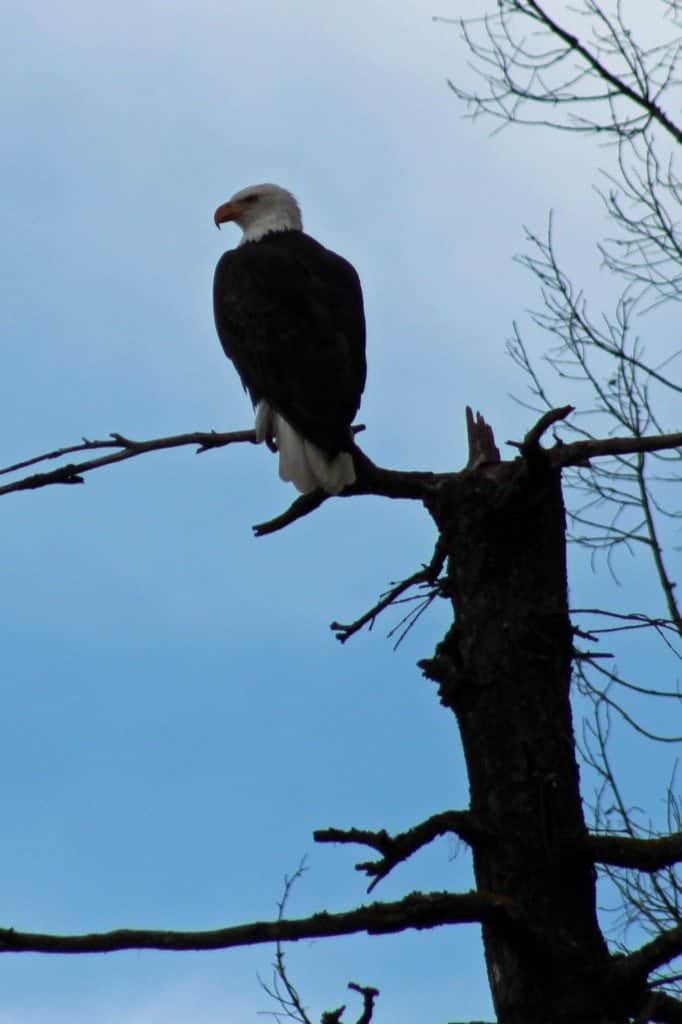 I am always amazed when I see the wing span of a Bald Eagle.
Eagle Watch Hotline (208) 769-5048 after 9 a.m., Dec. 26-30 is available to check on activities for the day.
As of December 18th BLM has counted 129 Bald Eagles in the Wolf Lodge area.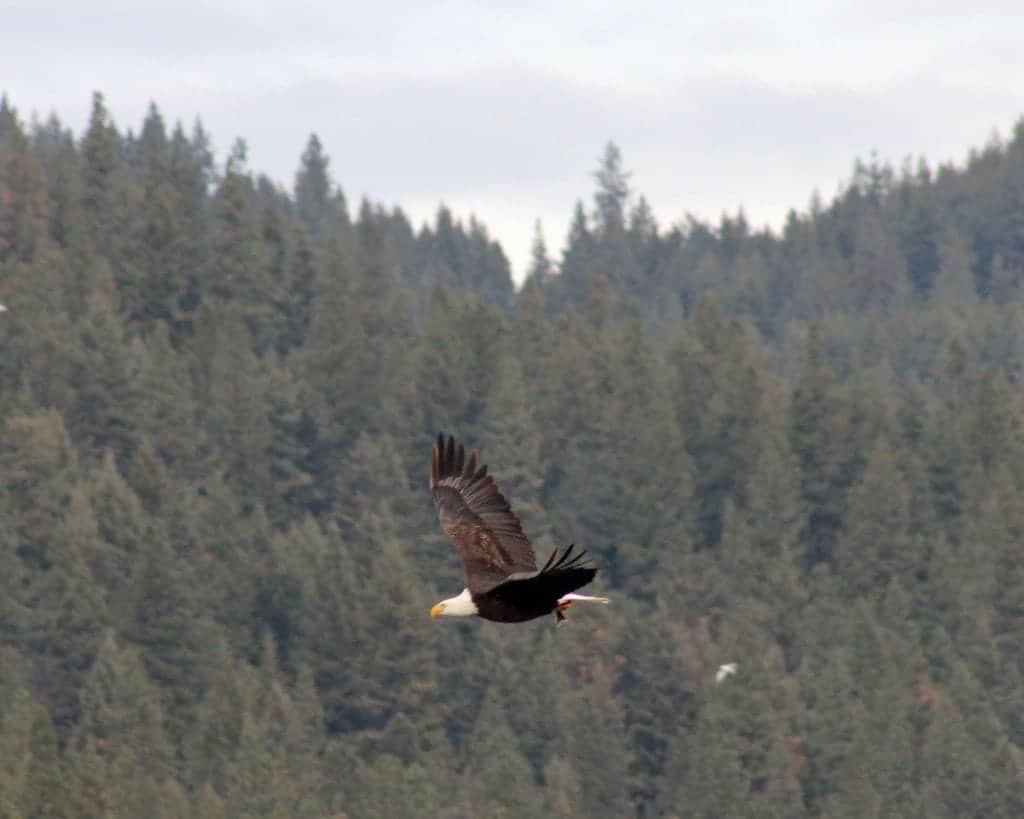 A few safety tips from the BLM on viewing the Bald Eagles
Safety/Viewing Tips
• Avoid disturbing the birds.  Do not approach them on foot.
• Stay as far away from the birds as possible. Binoculars are essential.
• Stay in your vehicle if viewing nearby birds.
• Park off the main road. Suggested viewing areas: Higgins Point, Mineral Ridge Boat Ramp, Mineral Ridge Trail head

• Do not stop on the road or look for eagles while driving. Interstate 90 and Highway 97 are heavily traveled. Remember, it is illegal to stop in any traffic  lane.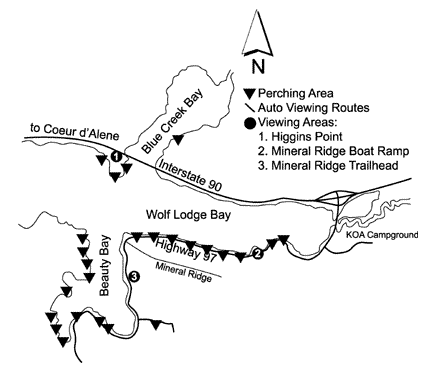 Source -BLM
Let us know if you get a chance to see the Bald Eagles at Lake Coeur d'Alene!