This is a sponsored post written by me on behalf of Ling Ling®. All opinions are 100% mine.
You know those nights when you really want to have a great dinner date night but you also don't really want to have to think about leaving the house, getting dressed in something nice, and making sure you look presentable…These are the perfect nights for Ling Ling® Ramen!
John and I always talk about going out and getting a great dinner together but then by the time we are done with work, the house is taken care of, and we have free time all we really want to do is change into comfy clothes and take a deep breath. Enter in Ling Ling® Ramen a seriously easy dinner at home!
All it takes to whip up Ling Ling® Ramen is around four minutes in the microwave for each ramen bowl. This is the perfect amount of time to change into your comfy clothes, pile your hair on top of your head and take a deep breath.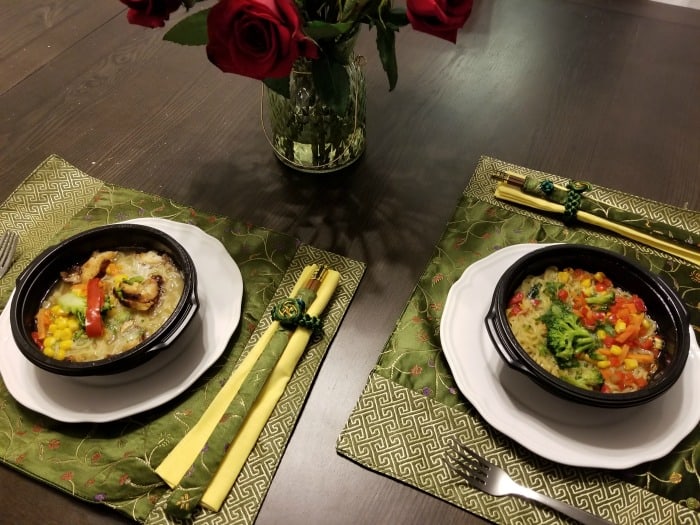 If you want to get fancy you can set out table settings and flowers or you can go quick and easy and just eat straight from the bowl while relaxing on the couch. That is the best thing about these authentic ramen recipes inspired by Japanese Ramen Houses you get to decide how you want to enjoy them.
Fresh, pure and delicious ingredients await you when you enjoy these Ramen bowls. I found them in the freezer section of our favorite grocery store. They are individually sized so you can grab one any time of the day. John told me he would not be sad if he had these for lunch later this week. It looks like another trip to Walmart is in my future.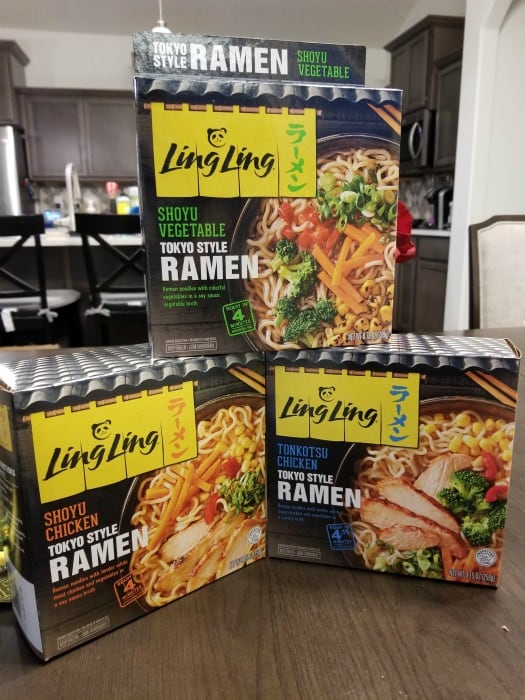 Ling Ling Ramen comes in a variety of different flavors so everyone, available at Walmart. So everyone can enjoy their personal favorites.
Ling Ling® Shoyu Chicken Ramen
Shyu is Japanese for soy sauce, which is used to marinate tender white chicken meat in this delicious mealLing Ling® Spicy Miso Chicken Ramen
Ling Ling® Tonkotsu Chicken Ramen
Tonkotsu is a pork based broth paired with white chicken meat, noodles, and delicious vegetables. 
This vegetarian ramen is filled with delicious broccoli, fire roasted corn, green onions, carrots, red peppers, and soy sauce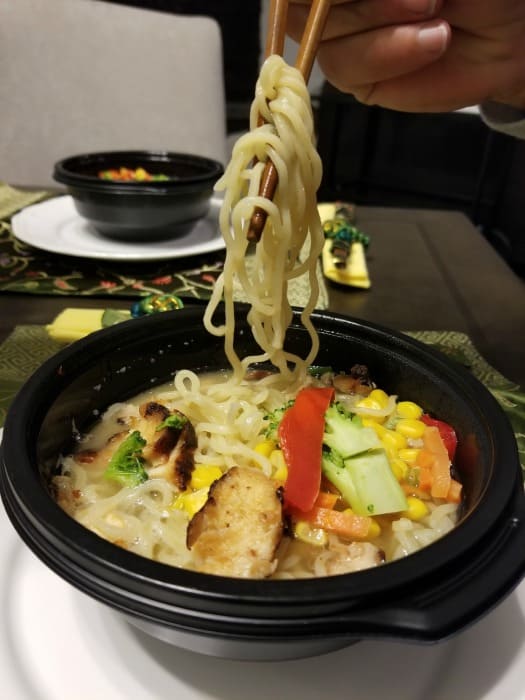 I loved how easy it was to prepare the Ling Ling® Ramen Bowls! I already plan to stock up on more ramen when I go to Walmart later this week.
John and I could each enjoy a meal and spend time relaxing together. Make sure and check out Ling Ling® on Walmart.com or in store! They have a ton of great recipes on how you can use Ling Ling products and add them to recipes. I can't wait to try a few of these recipes for upcoming meals. They are a great way to take a freezer meal and pantry staples and combine them for a fun new dinner.