Nibblin' on sponge cake, Watchin' the sun bake, All of the tourists are covered in oil. Strumming my six string on my front porch swing. Smell those shrimp they're beginnin' to boil. Margaritaville Beach Hotel at Pensacola Beach Florida is the perfect getaway!

Margaritaville Beach Hotel at Pensacola Florida
I have sung these lyrics for as long as I can remember and was excited to find out there was a Margaritaville Beach Hotel when we booked our last-minute trip to Pensacola Beach Florida. My real reason for this trip was to visit Gulf Islands National Seashore as I really wanted to visit a new National Park and hit the beach before having knee surgery.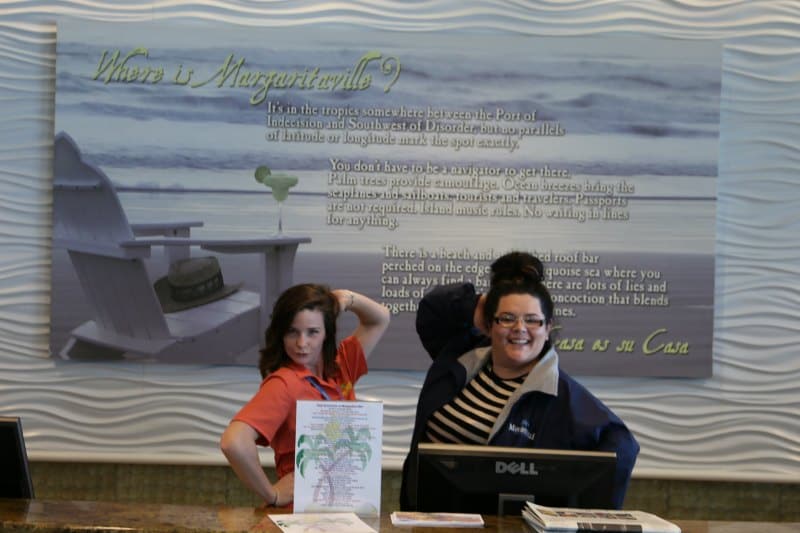 Margaritaville Beach Hotel at Pensacola Beach Florida is the perfect North Florida Vacation!
I can honestly say that the staff was fantastic!  We even had a great time at Check-In. Where else do you get models for your photos? These girls cracked me up and definitely fit the Margaritaville Beach vibe! We arrived here on a personal vacation with no intention of work but felt that our readers would want to know about this place!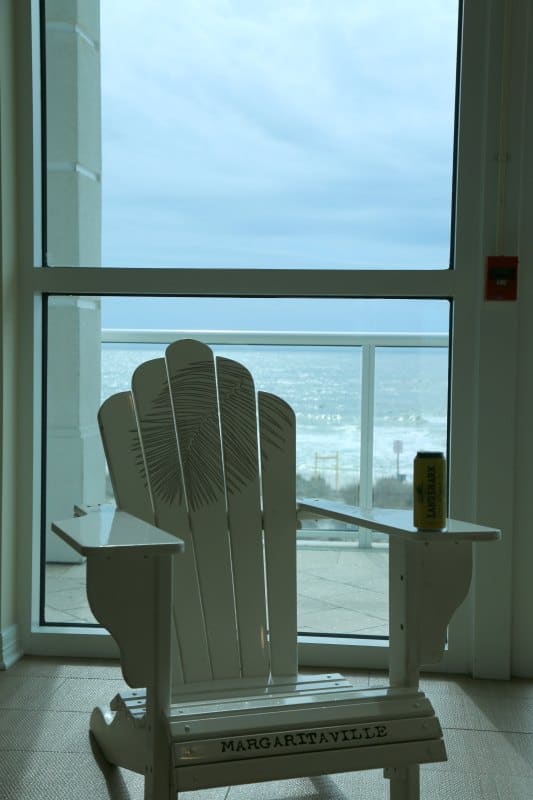 The lobby was gorgeous and has Adirondack chairs next to a bookshelf just so you can relax. I took it one step further and had a Landshark Lager while watching time go by looking out over the ocean.
They even have a merchandise store just in case "I blew out my flip-flop, stepped on a pop-top" or perhaps need a new shirt.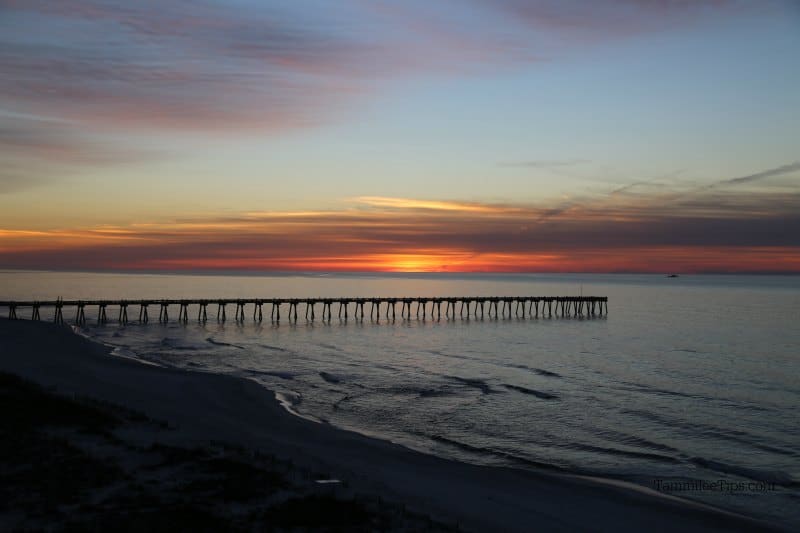 We picked an ocean view room with a king bed and loved it. The balcony was a perfect way to start and end a day! The sunset photo with the pier was from my balcony!
How can you go wrong with a Florida Gulf Coast Beaches view! EPIC!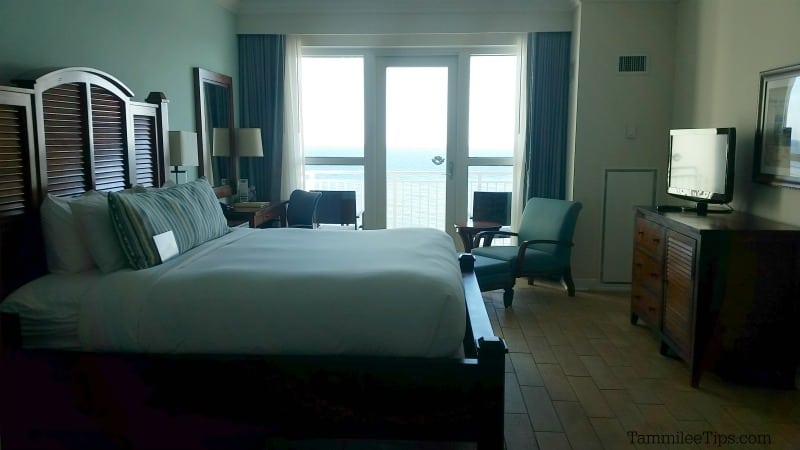 Each morning we woke up to see dolphins in the ocean and birds flying overhead. The rooms were clean, well kept, and spacious.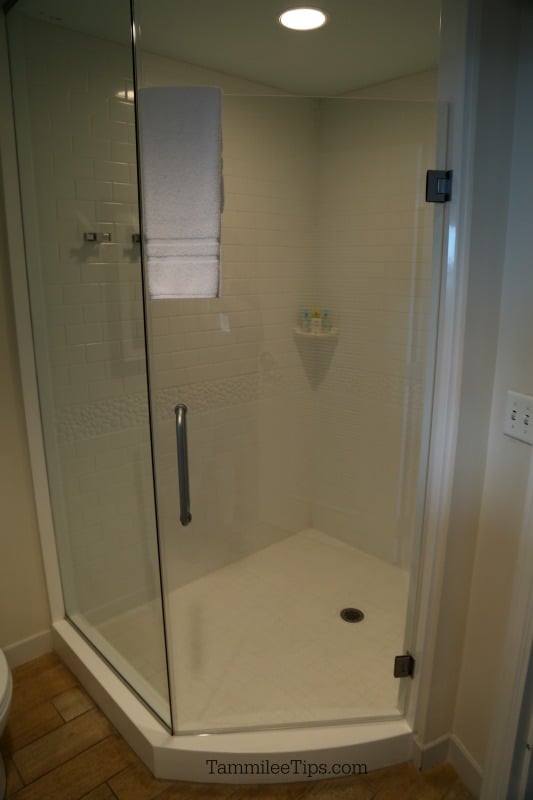 The shower was easily large enough for two and adjusted for height! There was a personal safe, robes, Keurig coffee maker. They also had a coupon for two free Landshark Lagers when you ate at Frank & Lola's
The hotel was at the perfect location to access the beach and is directly on the way to the Fort Pickens area of Gulf Island National Seashore. Fort Pickens is a must stop if visiting Pensacola Beach and I will write about it in another blog post.
What really caught my attention was we did not feel overcrowded, in fact, we would have expected hotel after hotel in such a beautiful location.
There are a heated outdoor pool and outdoor seating all around making for a perfect place to just chill and relax.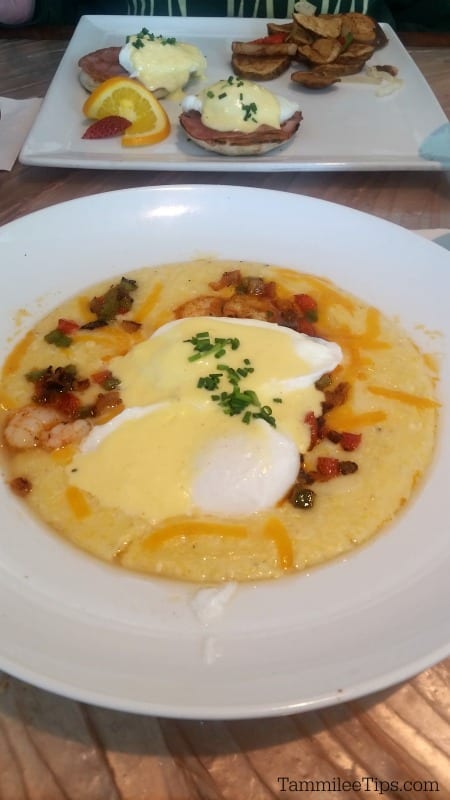 We ate breakfast and dinner at Frank and Lola's. They have great food including beignets and shrimp & grits for breakfast and anything from hamburgers to seafood Mac & Cheese for dinner.
The desserts are fantastic! Do yourself a favor and do not pass up the Salted Caramel Cheesecake if they have it! Since we visited in January The Landshark Landing was closed.
I guess this gives me a reason to go back in the summer. We enjoyed this hotel and would stay here again.
It is located on one of the best Florida Panhandle Beaches! So beautiful
Additional Florida Travel Resources
Things to do in Gulf Shores, Alabama
Wizarding World of Harry Potter Tips
Animal Kingdom Lodge, Walt Disney World
Top things to do on Sanibel Island
Florida Beach Hotels with Kitchens
Gulf Coast Road trip itinerary 
Check out Crab Island near Destin, Florida!