Thank you to Disney Pixar's Monsters University for sponsoring today's post! I had so much fun creating these Monsters University Cupcakes! I went into this project planning on a specific Monsters University design and I have to say what I ended up with is no where near close to what I envisioned!
I created these Monsters University Cupcakes to help celebrate the release of Monsters University on Blu-Ray and DVD on October 29th! I am a huge Disney Pixar fan. I loved Monsters Inc. when it came out years ago and my love has grown with Monsters University!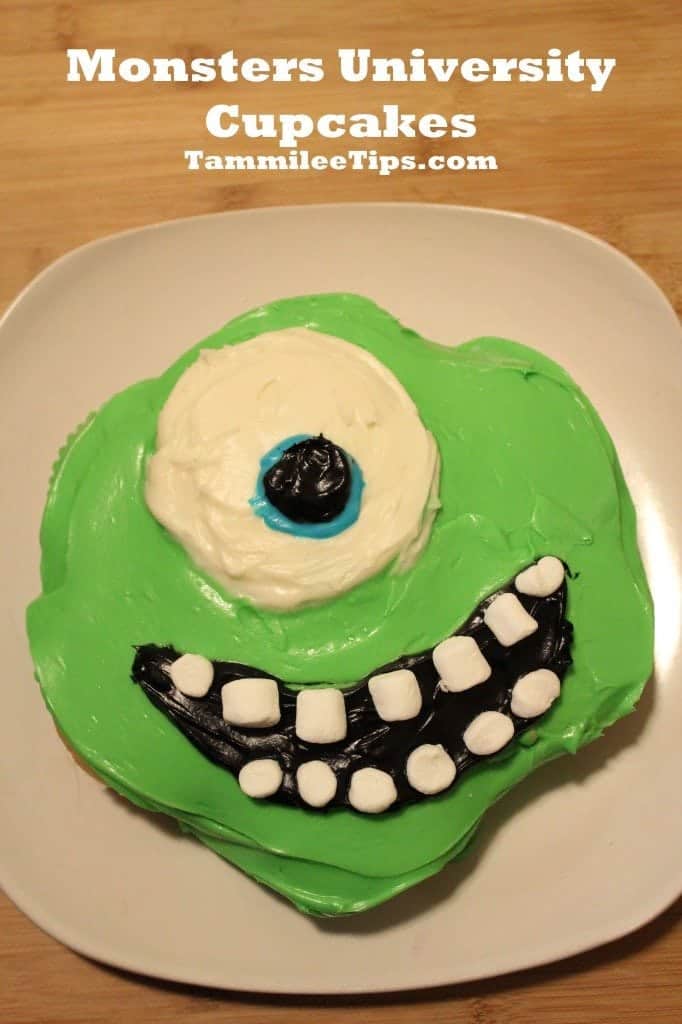 Going into this project I expected to make individual cupcakes that hopefully resembled Mike Wazowski from Disney Pixar's Monsters University. Well here is how my individual cupcakes turned out.....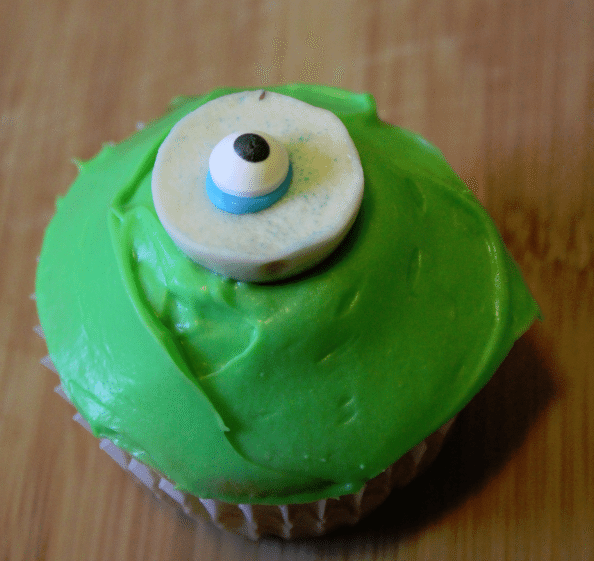 They just didn't scream Mike Wazowski to me!
Yep, They definitely do not resemble Mike Wazowski like I hoped they would.
So what is a girl to do? You have a ton of cupcakes pre-made, more green icing than you probably need, oh and blue and purple icing too just in case....
Have you seen the cupcake cakes at the grocery store that combine a ton of cupcakes together into one shape and look amazing? I had a light bulb moment standing in my kitchen surrounded by icing and cupcakes and decided to try my hand at making one of those. I have to tell you this was my first time trying to make a cupcake cake let alone a character cupcake cake.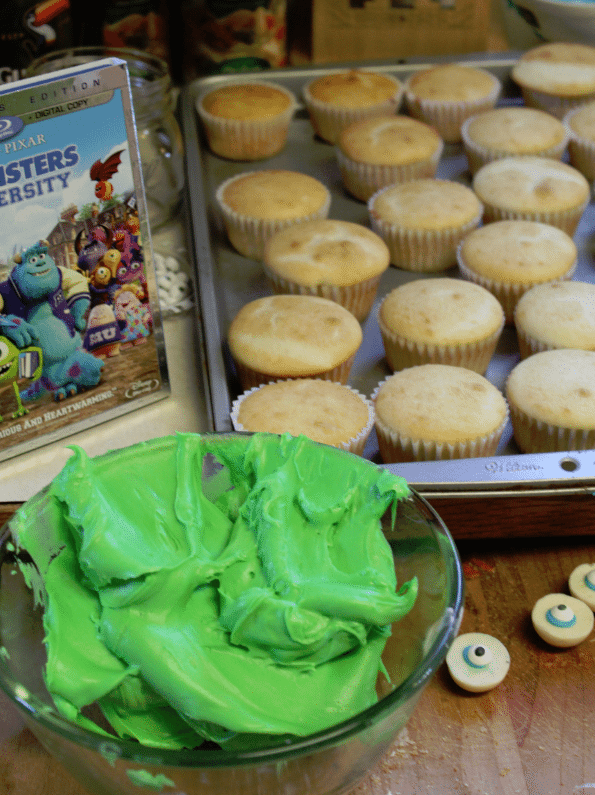 Once I had the cupcakes baked the first step was making green icing. I made icing from scratch and used icing colors to get the green I was looking for.
Cream Cheese Icing
1/2 cup butter (1 stick) Room Temperature
8 oz cream cheese, room temperature
2-3 cups powdered sugar
1 teaspoon vanilla extract
Directions
1. Mix butter and cream together until creamy
2. If coloring the icing add in coloring
3. Pour in powdered sugar until you get the desired flavor and thickness
Depending on how many colors of icing you need you can color the icing with the mixer or separate the white icing into bowls and then color each bowl separately. I find it easier to color the white icing after I have a bunch mixed up. Otherwise it is really easy to end up with a ton of icing in a specific color that you no longer need.
This recipe can easily be doubled or shrunk depending on how much icing you need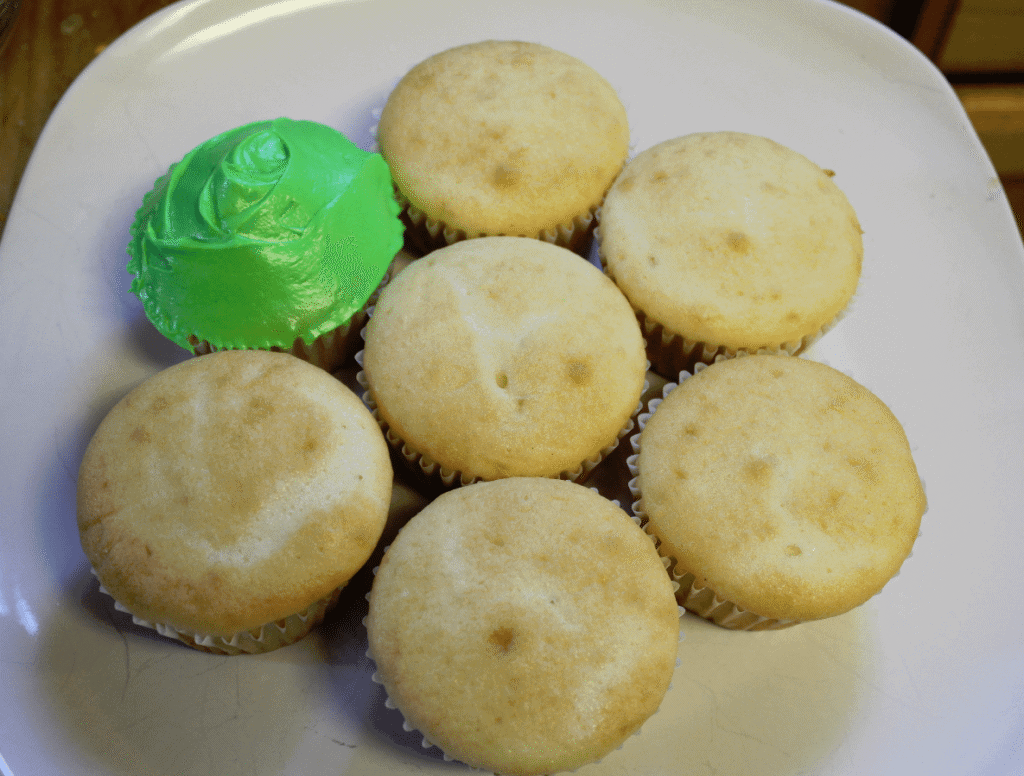 For the Mike Wazowski Monsters University Cupcakes I started with plain white cupcakes grouped together in a circle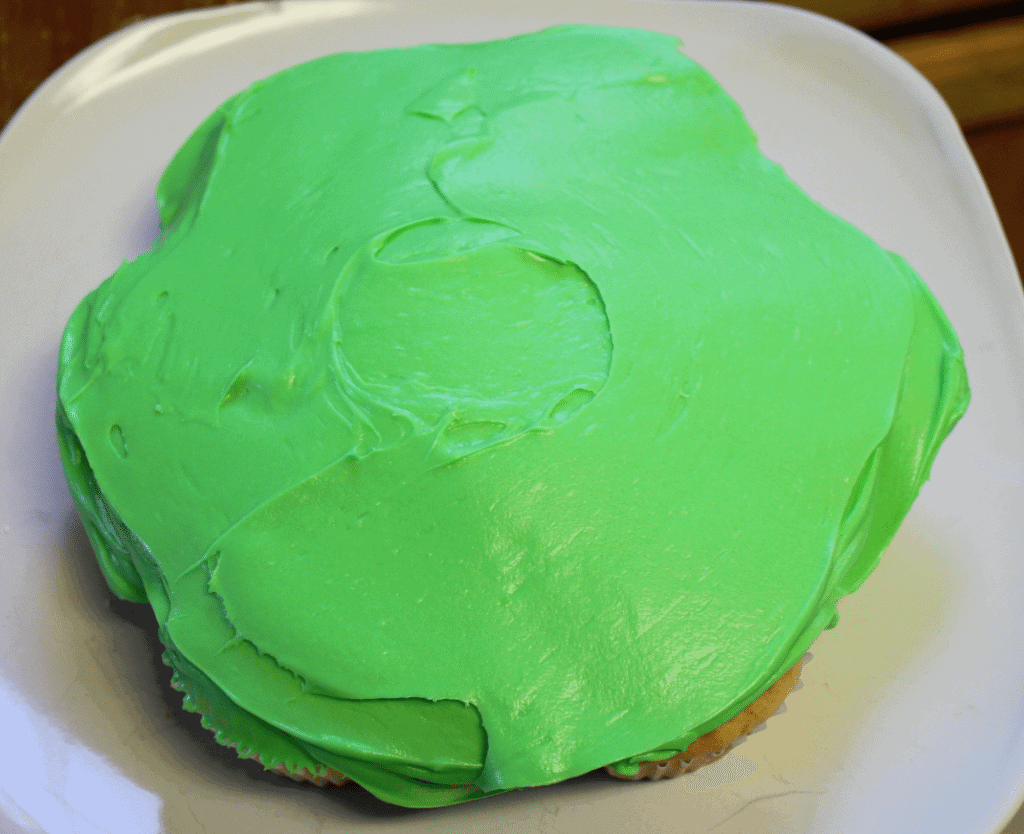 I spread a ton of green icing around all of the cupcakes. Be prepared for a large portion of the icing to seep in between the cupcakes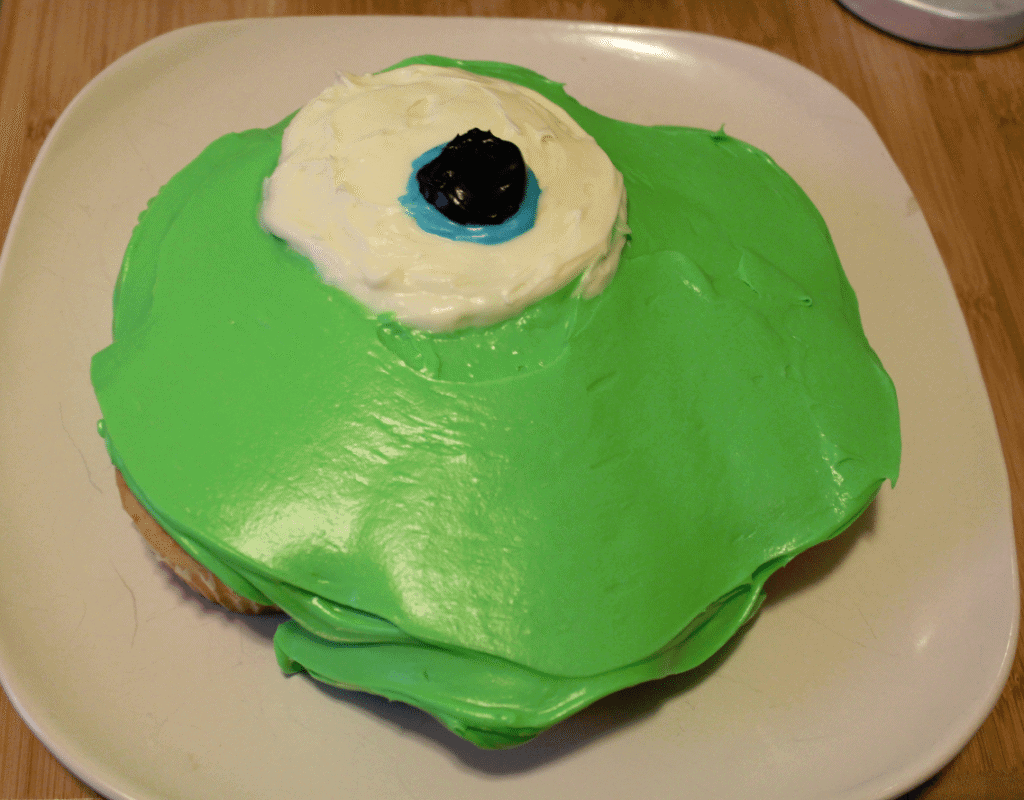 I added white icing for the eye, and then blue and black to fill it in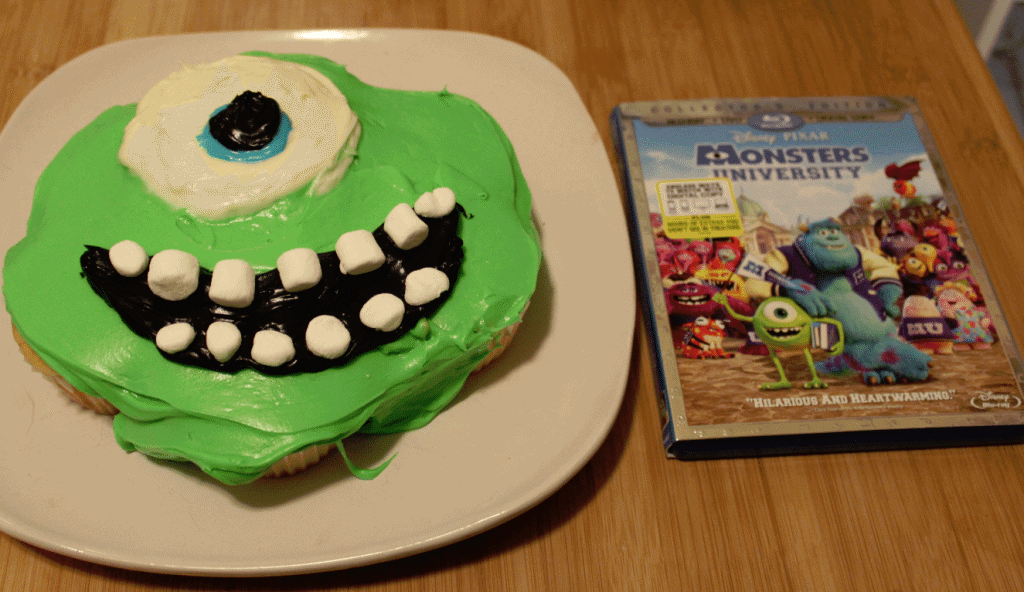 Black icing for the mouth and marshmallows for Mike Wazowski's teeth finished off the Monsters University Cupcakes.
I am very happy with the Monsters University Cupcakes. This project was a total 180 from what I had originally planned but sometimes that works out for the best.
You can find out more about Monsters University on their Facebook, Twitter and Pinterest pages!
I am really excited that I am not the only blogger creating Monsters University inspired projects. Below you will find links to the other ah-mazing bloggers that have created wonderful projects inspired by Monsters University. There are some truly amazing ideas on this list!