During our stay in Victoria BC we had the chance to check out the Canada National Gingerbread Showcase at the Inn at Laurel Point and it was amazing!
I am so happy to say that you still have time to check out this great exhibit! It is open until January 4th so don't delay!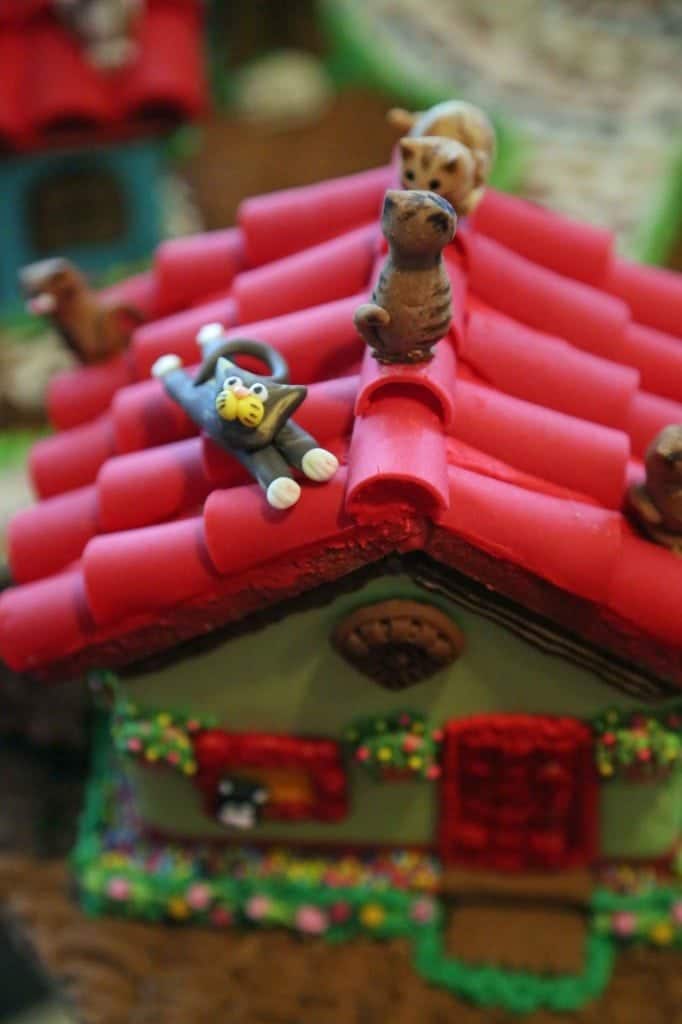 We took soooooo many photos during our walk through of the gingerbread houses! They are amazing!
There is a combination of amateur and professional gingerbread designers.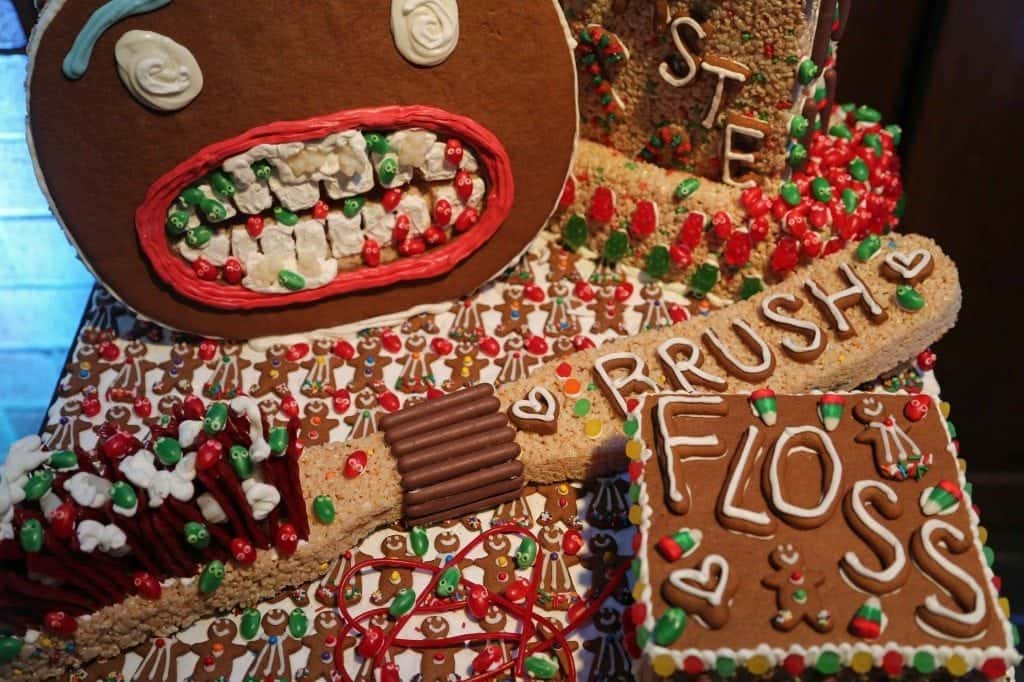 During your visit you can vote for your favorite gingerbread house.
Walking through the National Gingerbread Display is completely free!!! You can make a donation to help support Habitat for Humanity Victoria while you are there. They have a great booth set up with information on the program and how it is helping Victoria.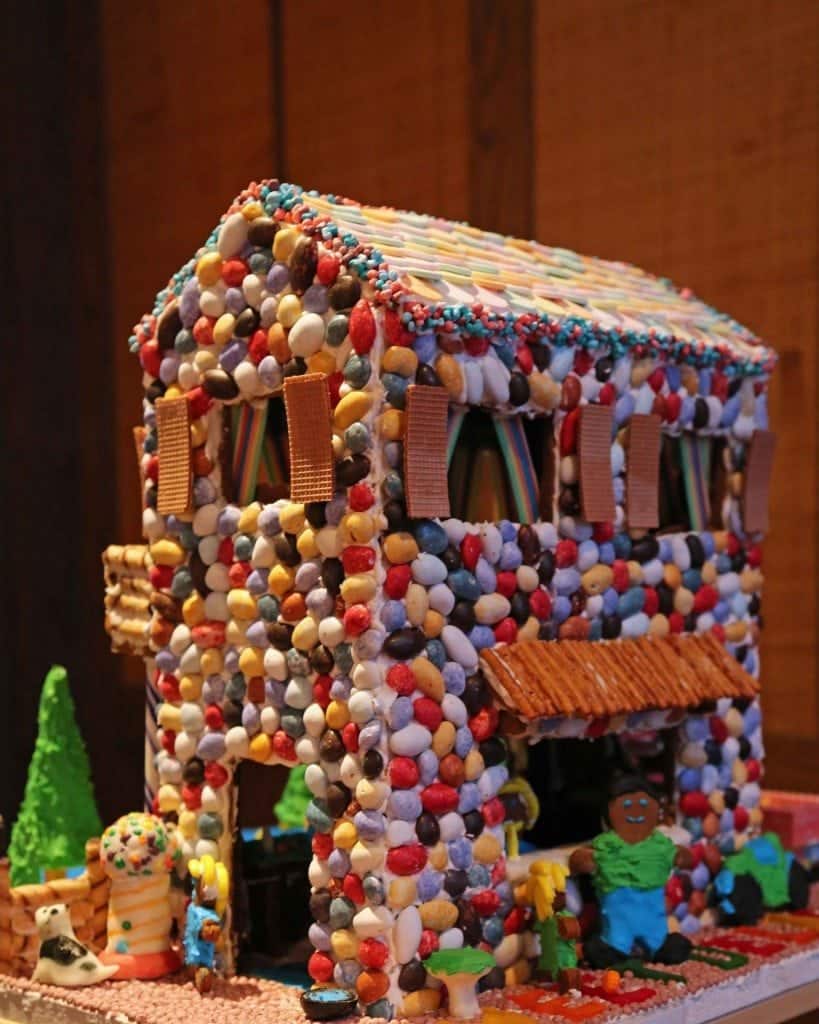 Each of the gingerbread houses is truly amazing. So much time and effort goes into creating each one of them.
One of the things we really enjoyed is the informational sheets on each gingerbread house. You can learn if it is an amateur or professional design, how many hours it took and more info on each of the houses.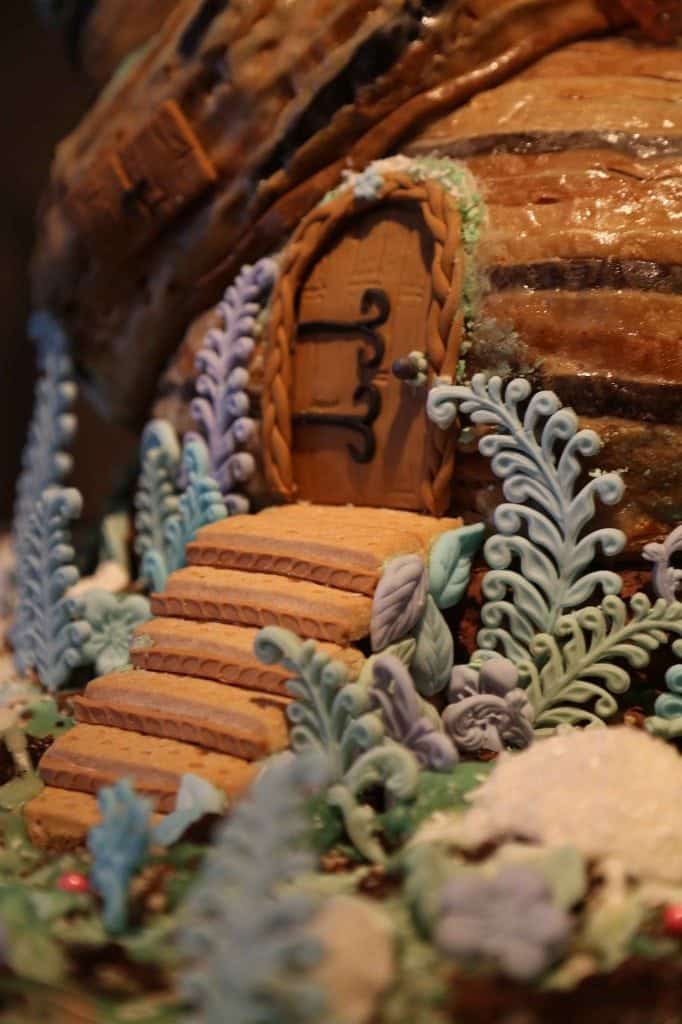 Can you imagine how many hours went into creating each of these leaves! Oh my gosh! I think I would want to display the gingerbread house for years knowing how much work went into it.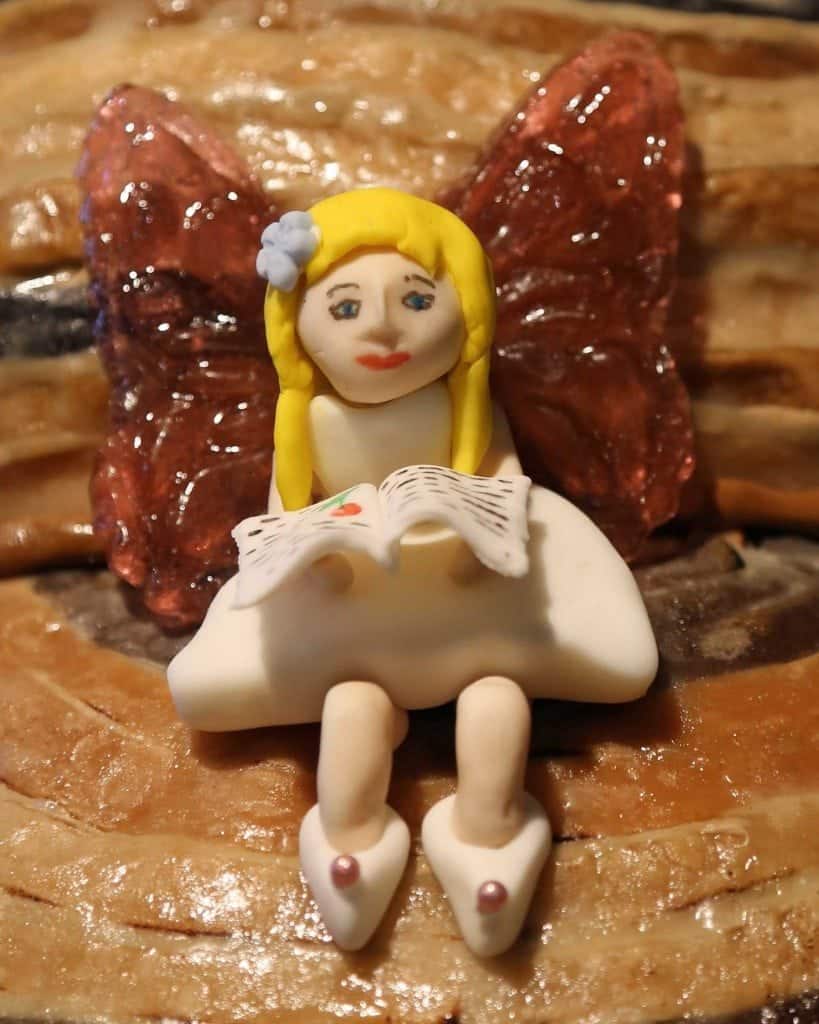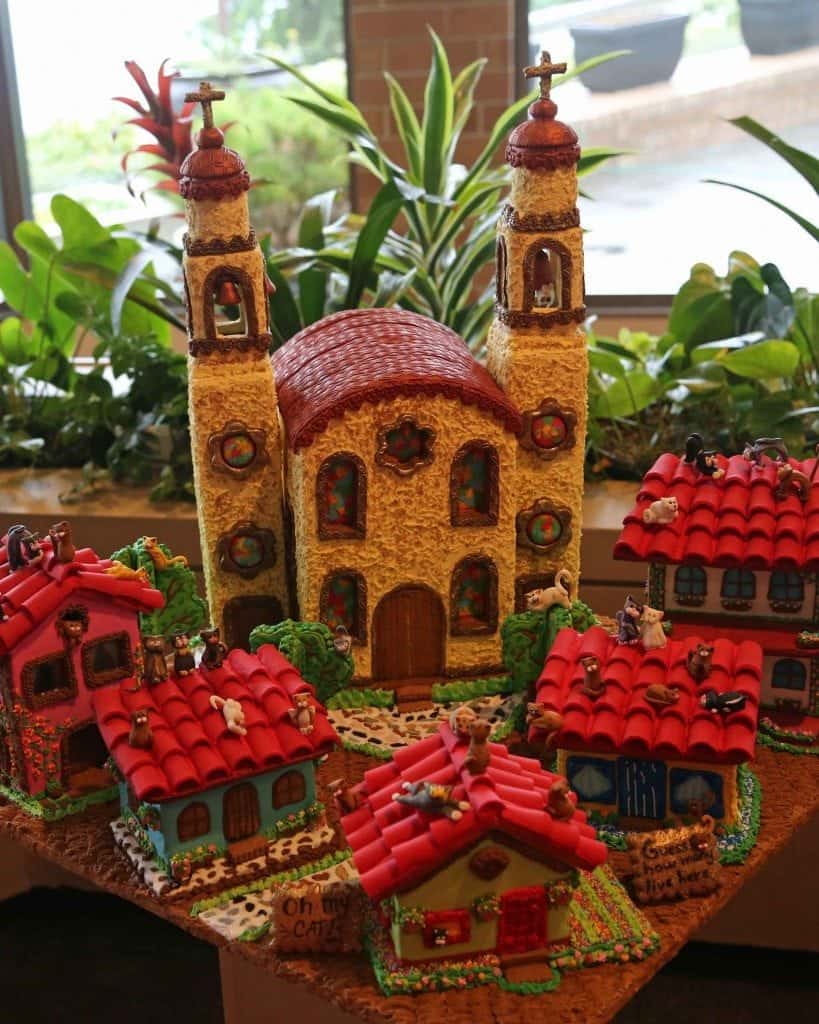 Every piece of the gingerbread houses have to be edible! I learned that not once during the entire time they have been holding the national display have they found anyone cheating which was great to know.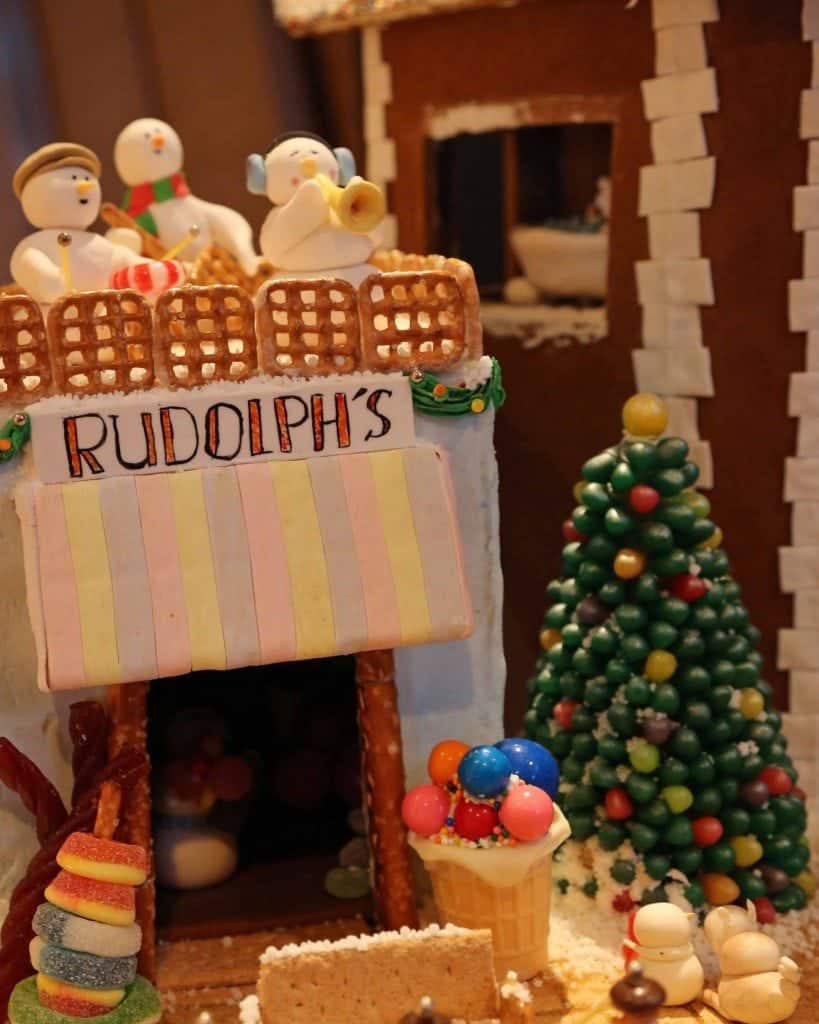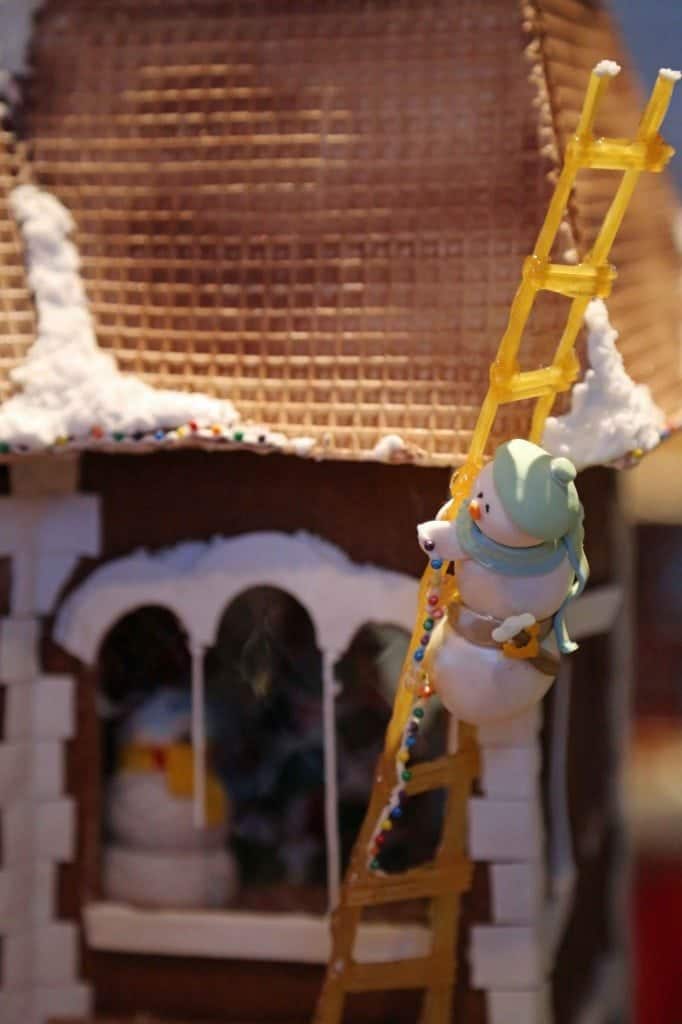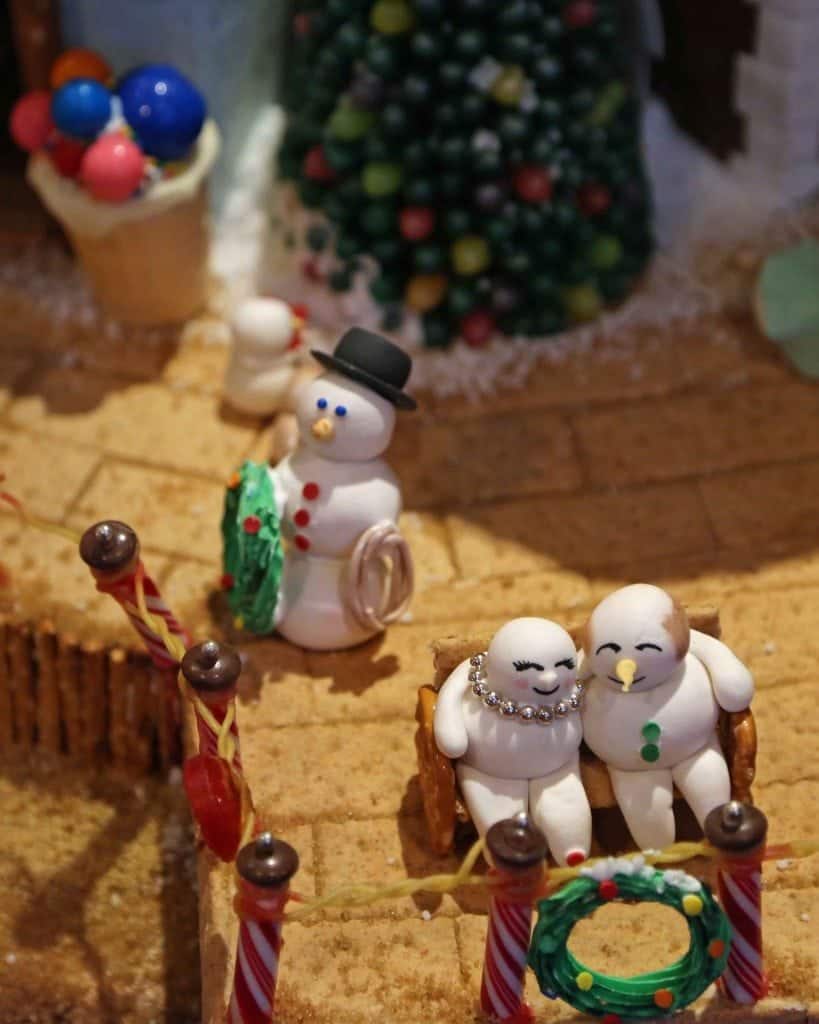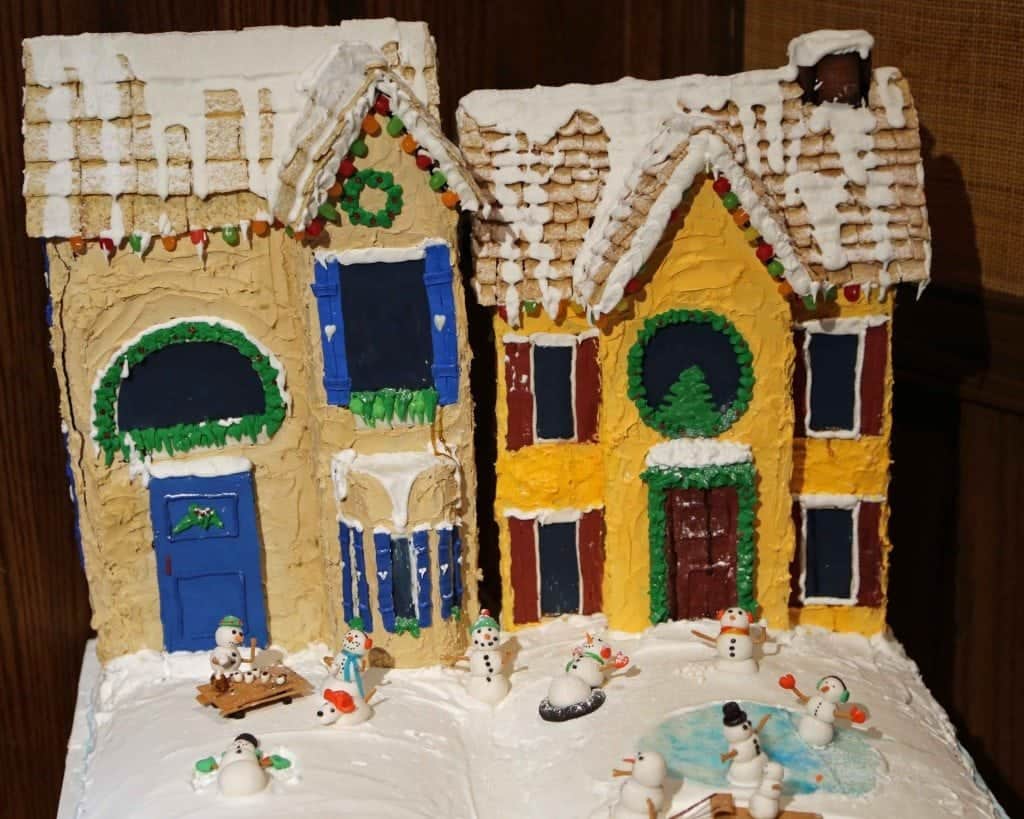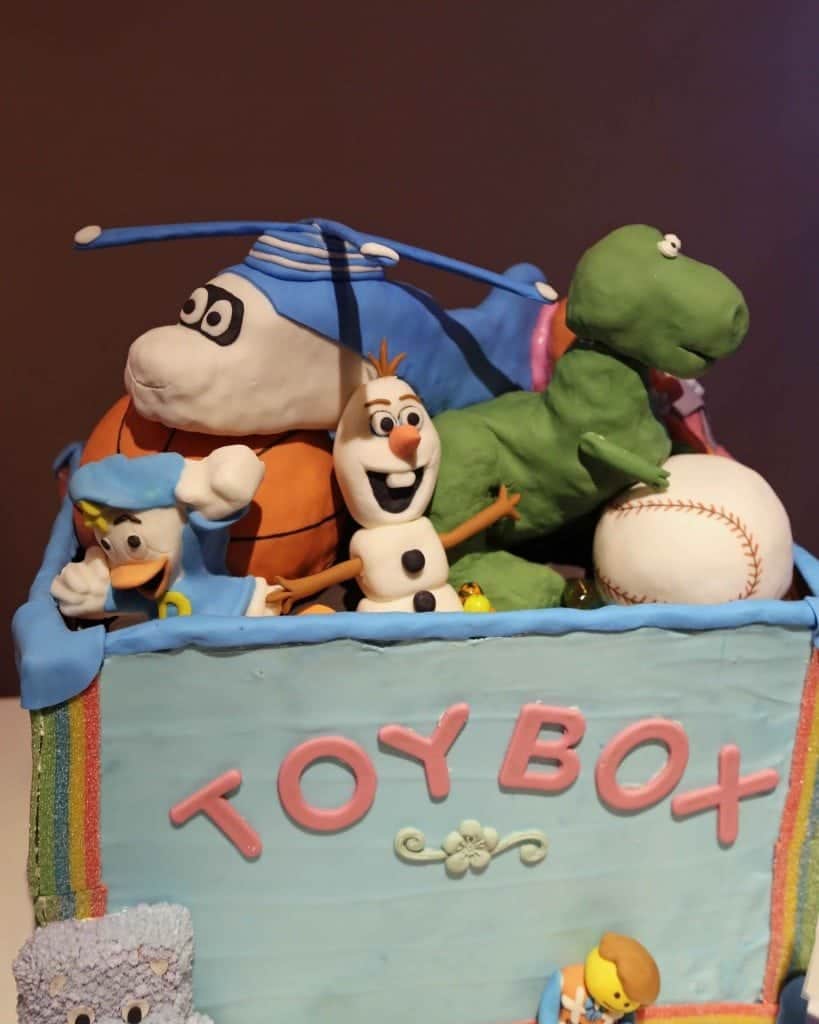 The Inn at Laurel Point is located in Victoria BC at
680 Montreal Street,
Victoria, British Columbia, V8V 1Z8, Canada