Last week I shared a recipe for Nutella Hot Chocolate that is sinfully good!  Today I am bringing you another really yummy fun nutella recipe….. Nutella Banana Melt
John and I were talking about Elvis's love for peanut butter banana sandwiches and we came up with trying it with nutella. We then had to take it to a whole new level and use the Panini Maker
 to make it crispy and super yummy!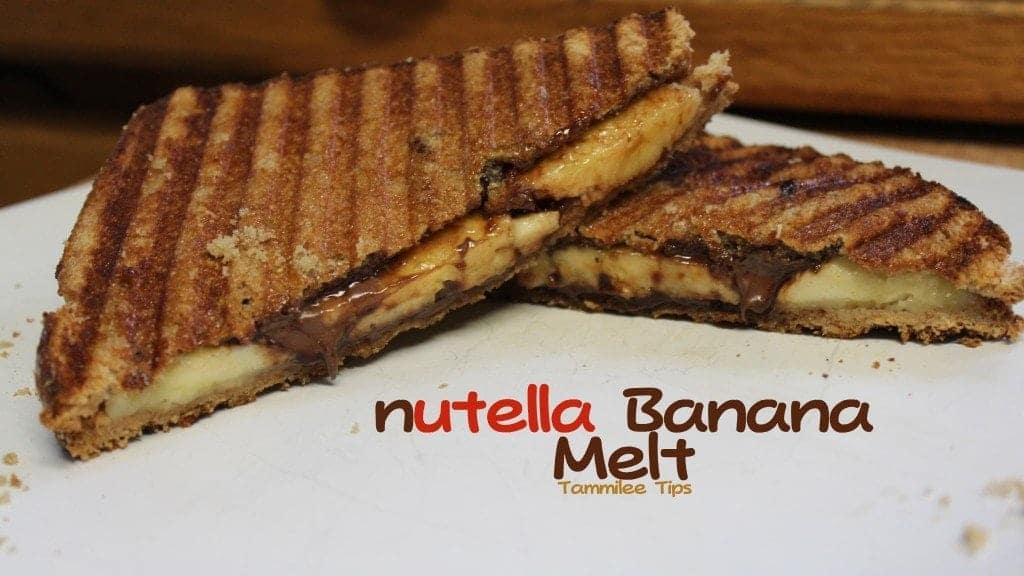 Nutella Banana Melt
Ingredients
2 slices of bread
bananalots of nutellabrown sugar
Directions
Butter bread and sprinkle with brown sugar, slice banana Spread nutella on the bread and sandwich in banana slicesgrill on panini maker, make sure and watch it closely. The brown sugar browned quickly
Do you love recipes? Check out our copy cat recipes, dessert recipes, and our Crock Pot Recipes.