I recently had the opportunity to interview Sandra Lee thanks to Smirnoff and she was ah-mazing!
I am not the type of person who normally gets nervous before talking with someone but I have to admit I had a few butterflies in my stomach leading up to my phone call with Sandra Lee. Within 10 seconds of our phone call starting the butterflies in my stomach had flown away and I felt like I was chatting with a long time friend.
Sandra Lee is vivacious, friendly, warm, and everything you hope she would be! Our conversation flowed easily from cocktail recipes, to growing up in the Pacific Northwest to getting ready for the holidays. Sandra was so easy to talk too and I can't thank her enough for taking time from her busy schedule to talk with me.
We of course talked about cocktails since both Sandra Lee and I have the pleasure of working with Smirnoff and they were gracious enough to set up our phone call. I asked Sandra what her favorite holiday cocktails are. Sandra is a huge fan of the new Smirnoff Wild Honey and Cinna-Sugar Twist Vodkas. She is working on a new Snicker-doodle Cocktail recipe that I can not wait to see.
One of her favorite cocktails for the holidays includes Smirnoff Wild Honey Vodka. The Smirnoff Cider House Rules is ah-mazing! (check out the recipe farther down this post).  Sandra also mentioned that she loves making mulled Merlot.
One of her favorite holiday recipes is the sugar cookie cake pictured on the November/December issue of Sandra Lee Magazine. Sandra described the cake as 3 layers of white cake with a great butter cream frosting. Not all of Sandra's favorite holiday recipes are treats.  She also loves preparing chunky sweet potato souffle, Prime Rib and turkey for Christmas dinner, stuffed mushrooms, and gravy.  She was very modest and said that she loves her gravy and cornbread stuffing. She giggled and said that everyone thinks theirs is the best and she really just loves hers. Though her sister can make a mean gravy also she said.
One of my favorite parts of our conversation was talking about growing up in the Pacific Northwest. Sandra Lee spent part of her childhood very close to the area I grew up. We talked about Northwest Trek, a wildlife park near Mt. Rainier that holds so many amazing child hood memories. Sandra filmed one of her favorite episodes of her TV show in the park. During filming a moose walked by and started snacking on the plants right near her. She laughed at how a big giant moose can be so quiet when it wants to.
We talked about the Puyallup Fair and the amazing scones with raspberry jam that are made each year.  I felt like I was talking with a long last friend as we spoke about the Pacific Northwest. I could feel the love and affection that Sandra has for the Pacific Northwest and how much she loves to visit the area. She still has family in the area and tries to get back as often as she can with her busy schedule. Sandra mentioned how much she loves the food of the Pacific Northwest including Ivars, the local wines, amazing seafood straight from Alaska and of course the scones at the Puyallup Fair.
Through out our conversation Sandra had so much love and excitement for her work and life in general. Sandra offered some great advice for readers who are worried about cooking or trying new things. She mentioned taking baby steps in the kitchen. Start with a semi-homemade recipe and build up your cooking repertoire. We each learn and grow in the kitchen in our own way.
I was so inspired talking with Sandra. I can not wait for the next issue of Sandra Lee Magazine to arrive in my mailbox each month. I pour over it page by page looking at the amazing recipes and cocktails!
Sandra wished each of you a Merry Merry Christmas! She wants us all to remember that life is short, make sure you take time to put your feet up and enjoy a great cocktail!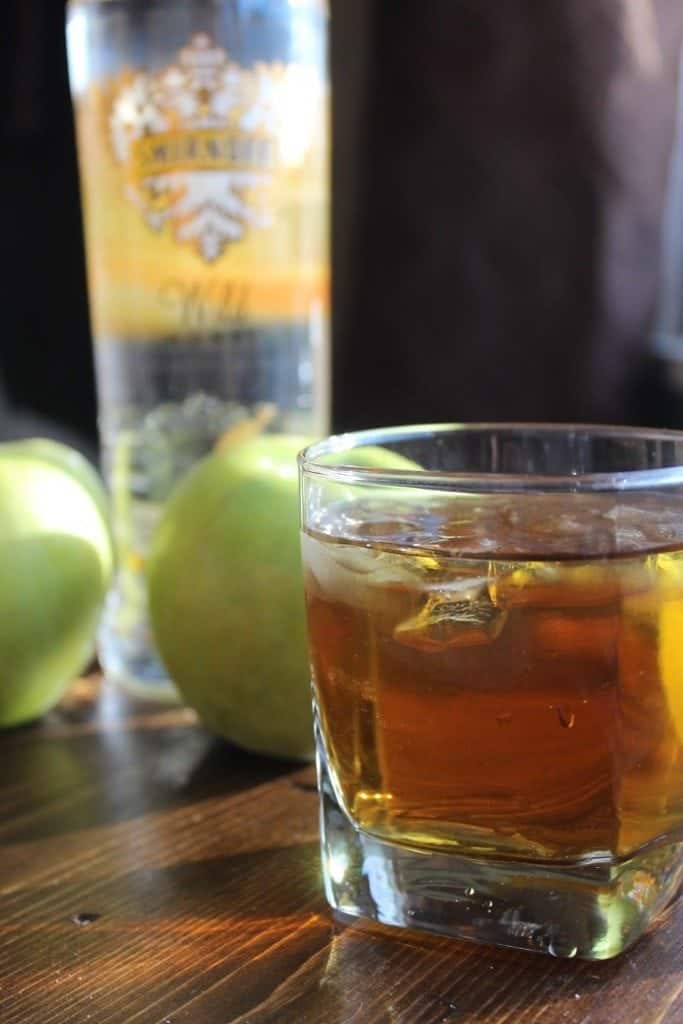 SMIRNOFF Cider House Rules
1.5 oz. Smirnoff Wild Honey flavored vodka
 2.5 oz. apple juice
 2.5 oz. cider
Glassware: Highball
Preparation: Shake and serve over ice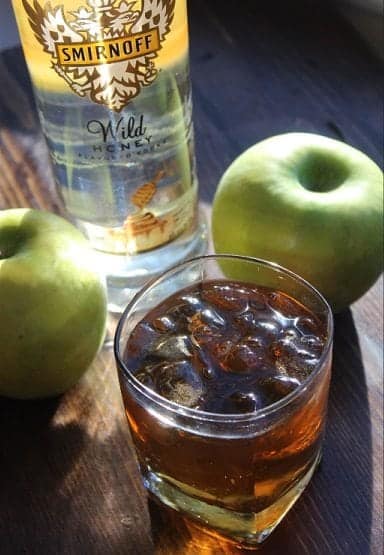 Follow Tammilee Tips's board Tammilee Tips Recipes on Pinterest.