It's hot outside here in Spokane! The last thing I want to do is heat up the house with the oven.
I am doing everything I possibly can to keep the house cool and still get food on the table. I thought I would share 87 No Oven Needed recipes.
Each of these recipes can be made without your oven so you don't have to worry about heating up your house.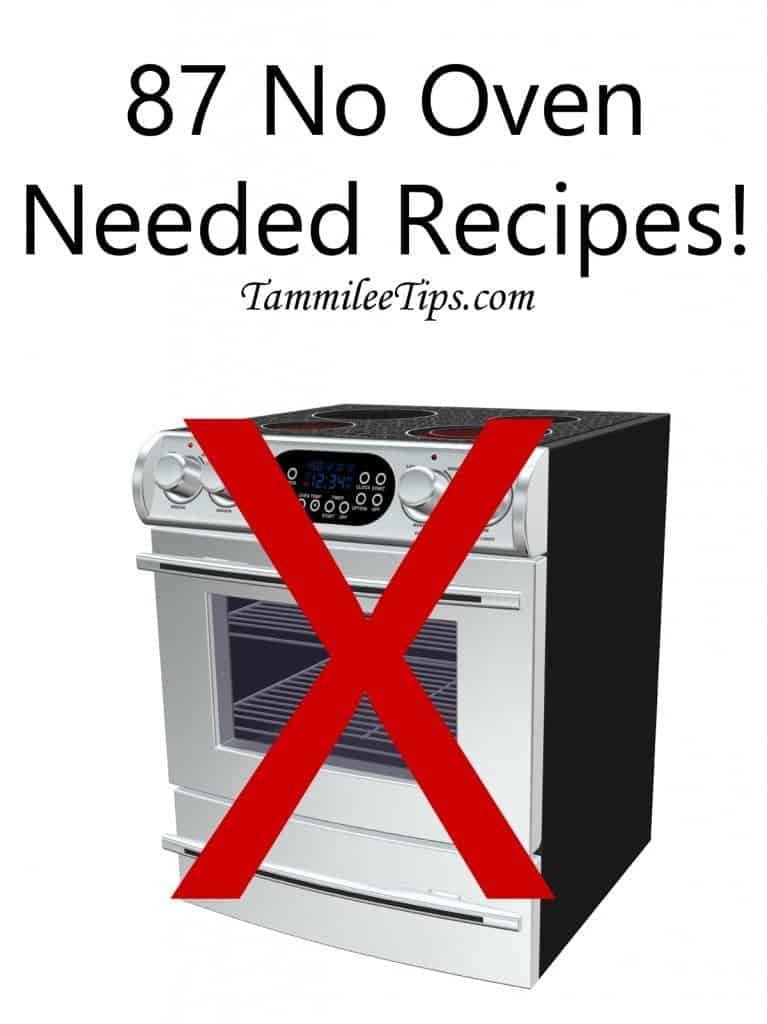 I hope these recipes help you keep your house cool and enjoy the last bits of summer!
No Oven Needed Recipes!
Appetizers
Crock Pot Cajun Boiled Peanuts
Crock Pot New Orleans Spicy Barbecue Shrimp Recipe 
Crock Pot Spinach, Bacon and Blue Cheese Dip
Crock Pot Ranch Oyster Crackers
Crock Pot  Bacon Cheeseburger Dip
Crock Pot Spinach Artichoke Dip
Pork
Crock Pot Beer Braised Kielbasa 
Crock Pot Spicy Barbecue Kielbasa
Fall off the bone Slow Cooker Ribs
Grilled Flatbread with Chorizo and Peppers
Crock Pot Cajun Smoked Sausage Po'Boys Recipe
Crock Pot Bourbon Maple Pork Chop
Crock Pot Cuban Pork Sandwiches with Cilantro Mayonnaise
Crock Pot Bourbon Glazed Kielbasa Bites
Vegetarian
Crock Pot Sweet Potato Casserole
Breakfast
Chicken
Crock Pot Chicken and Dumplings Recipe
Crock Pot Spicy Buffalo Ranch Chicken
Crock Pot South West Chicken Dinner
Breads
Crock Pot Bourbon Banana Bread
Beef
Crock Pot Guinness Corned Beef and Cabbage
Krispy Kreme Bacon Cheeseburger
Crock Pot Corned Beef
Crock Pot Garlic Beef Stroganoff 
Crock Pot Cheesy Pasta and Beef Casserole
Crock Pot Bourbon Barbecue Beef Sandwiches
Beverages
Crock Pot Hot Buttered Rum Cider
Soup
Crock Pot Beer and Cheese Soup
Tomato Basil Soup
Weight Watchers Vegetable Soup
Crock Pot Vegetarian Three Bean Chili
Dessert
Chocolate Peanut Butter No Bake Cookies
Crock Pot Apple Spice Dump Cake
Chocolate Nutella No Bake Cookies
Crock Pot Chocolate Cherry Dump Cake