You all know I love to cook and share recipes on the blog! One of the things I haven't loved the past few years is the ugly stove that we had in our kitchen. I mean seriously it was not pretty. I have wanted to do more recipe videos, but I didn't want you to have to look at the stove we had. Well, I am so excited to say that is no longer a problem!
Thanks to the amazing team at Best Buy we now have a Samsung Flex Duo Slide-In Electric Range with Dual Door and WiFi Connectivity and I am in LOVE!!!! Oh my goodness! This stove is gorgeous! I walk through the kitchen, and I just can't help but smile when I look at it.
So I am going to gush for a few minutes about my love of this new stove. It just makes me that happy!
One of the things I never knew a stove could do and that I love is the WiFi connectivity. You can check to make sure your stove is turned off from your phone. Or you can turn your stove on and get it pre-heating while you are unloading groceries. Let's be honest and admit there are nights we all just want to be able to drop a frozen pizza in a pre-heated stove and have it ready to go as soon as the groceries are put away.
With this stove, you can do just that! Or you can turn the stove on while you are watching your favorite show and not have to miss a moment of the show! Love this feature!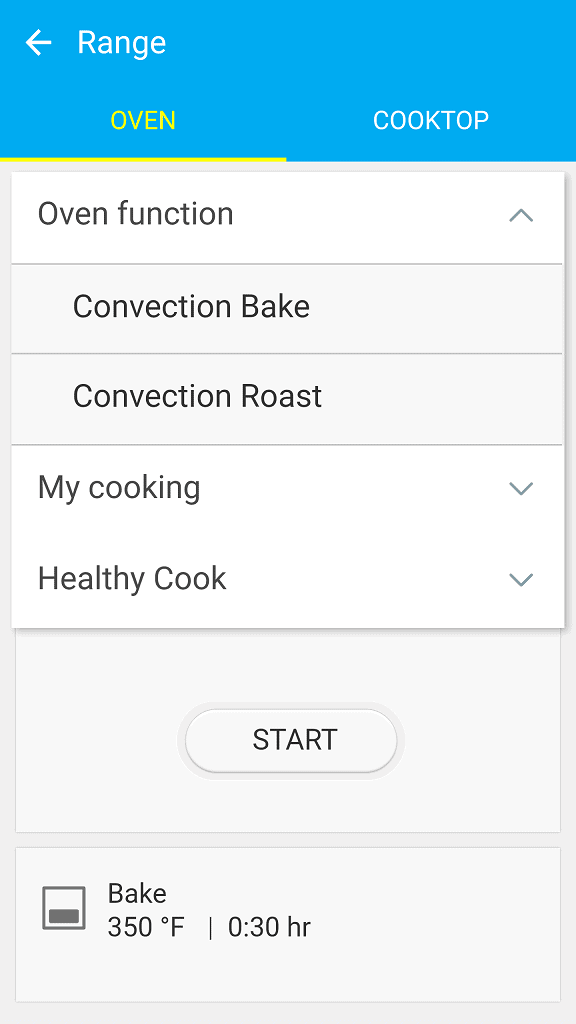 Samsung Flex Duo Slide-In Electric Range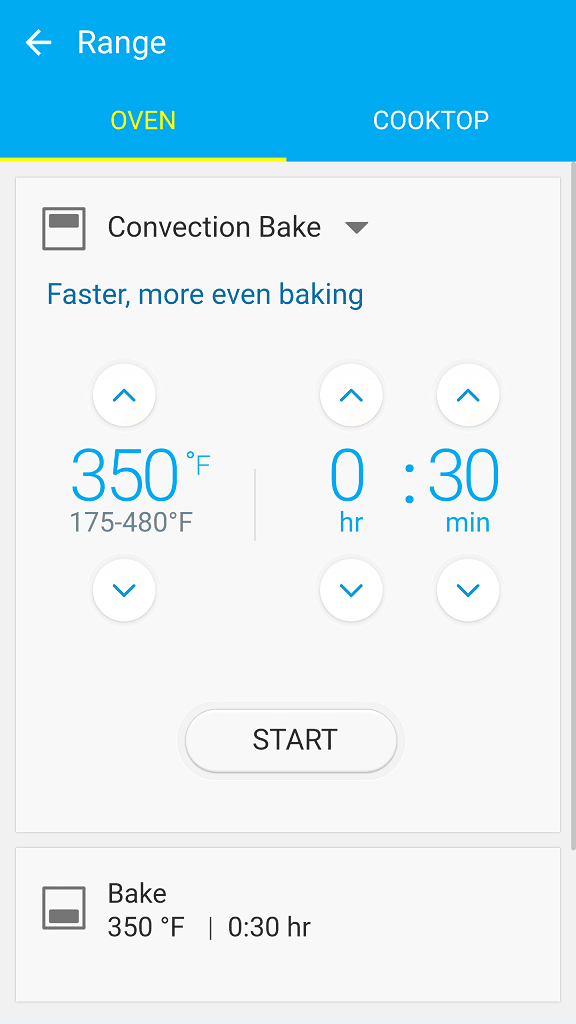 Have you ever had that moment of panic when you are at the store or living life and all of a sudden worry that you left a burner on, that the stove is on, and you are going to come home to major issues? It is such a scary feeling! The whole drive back home you are worried about what you are coming back too, angry that you had to leave an event or running errands just in case the stove is left on and then you get home, and it is all good! Everything is turned off and fine. With this Samsung stove, that is no longer an issue. It is so easy to check and make sure everything is off without having to leave what you are doing.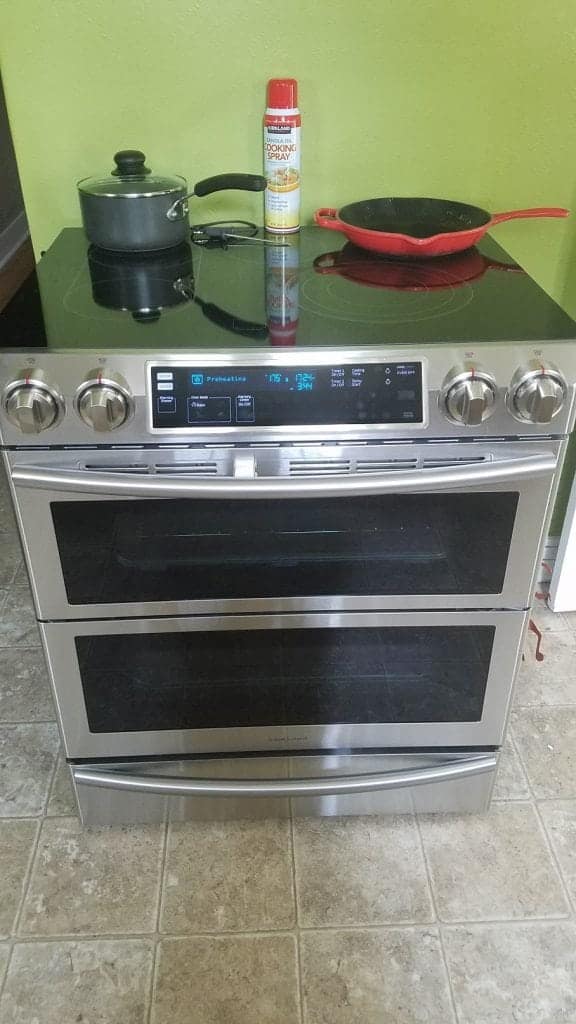 As if that wasn't enough you can choose how much or how little of the stove you want to use at one time. This Samsung Stove really does give you a ton of options. I love being able to use the top stove and not have to worry about heating up the entire stove to cook a pizza or make a batch of cookies. If I am cooking a large dish I can use the whole stove, or I can use both sections and have dinner ready, and dessert timed perfectly without having to wait to change the stove settings.
Have you ever hosted a dinner or event and you have to make a list of cooking times and juggle what cooks when and then make sure that the food that is done cooking still stays warm? It is a crazy feeling, and you don't really get to enjoy the party or dinner because you are so stressed about getting everything out at the right time. Don't even get me started on the craziness that can be Thanksgiving.
With the Samsung Flex Duo stove, you can time everything to come out perfectly! Plus with the warming drawer, you can keep items that are already cooked warm while everything else cooks. I love that I can have a casserole in one section and dessert going in the next section plus the appetizers staying warm in the drawer. It feels like a ton of stress has just been lifted off my shoulders.
No more stress!!! We already have too much stress in our lives why not get rid of a bit of it. Who would have thought that a new stove could take so much stress away and make life just a little bit easier?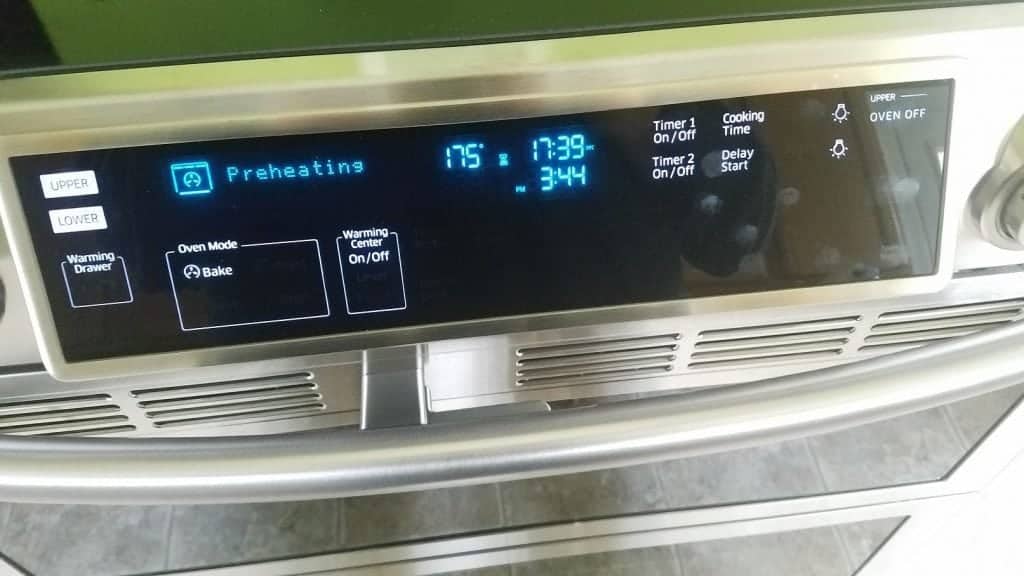 I told John that I am so in love with the connectivity that the Samsung appliances offer I would honestly start thinking about upgrading some of our other appliances. Best Buy has a huge range of Samsung Appliances that have WiFi connectivity. The new Samsung Refrigerator is pretty darn drool worthy plus the new washer and dryer..oh my! I keep thinking about how amazing it would be to be able to peek inside your fridge and see what is there from the store or to be able to check on the status of the washer and dryer without having to trudge up and down the stairs.
In case you are wondering here are some of the specs and features of the Samsung Flex Duo Slide-in Electric Range
• Flex Duo™ with Dual Door
• Blue Illuminated LED Knobs
• WiFi Connectivity
• Slide-In Design
• Soft Close Door
• Guiding Light Controls
• Dual Convection Oven - Top: Fan Convection - Bottom: True Convection
• Large Oven Capacity – 5.8 cu. ft. - 2.4 cu. ft. upper - 3.3 cu. ft. lower
• Flexible Cooktop – 5 Electric Elements - One Triple Burner (6"/9"/12") - Two Bridged (7") - One Single Burner (6") - Warming Center (7")
• Wide View Window
• Gliding Rack
• Warming Drawer: High, Medium, Low
Convenience
• Self + Steam Clean
• Temperature Probe
• Auto Oven Light
• Proofing
• Sabbath Mode
• Kitchen Timer
• Delay Start
• Child Safety Lock
Signature Features Flex Duo™ Oven FLEX DUO™ WITH DUAL DOOR • Flex Duo™ with Dual Door design provides ultimate cooking flexibility.
• Includes two independent temperature controls and convection systems, separated by a removable Smart Divider, so you can cook multiple dishes simultaneously. Plus, you can access just the top compartment or the full oven with the hinged door.
BLUE ILLUMINATED LED KNOBS • Visually lets you know if your cooktop is on • Distinctive blue light can be seen from a distance.
WIFI CONNECTIVITY • Remotely monitors your cooktop and control your oven with WiFi capability. • Cook from anywhere: Use your smartphone to remotely monitor for safety, turn the oven on* or off, and adjust the time and temperature.
Find out more about the fantastic Samsung appliances at Best Buy!
The reviewer has been compensated in the form of a Best Buy Gift Card and/or received the product/service at a reduced price or for free