Yum! I love spice cakes. There is just something delicious about the spice cakes and Fall time. It just seems like the perfect combination of yumminess.
Today we are sharing these delish Spice Cupcakes paired with Cinnamon Frosting! Hello yum!
I hope you are loving cupcake Saturdays as much as we are! I look forward to sharing a new cupcake each Saturday! It is the perfect way to kick off the weekend.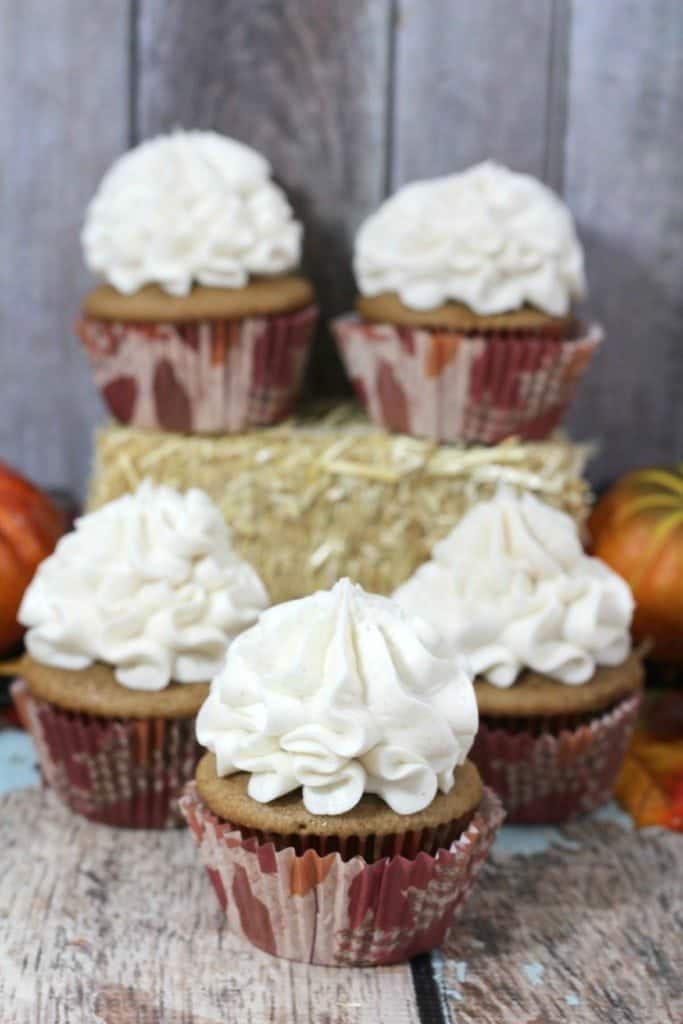 Spice Cupcakes w/ Cinnamon Frosting
Cupcake
Ingredients: 
3/4 C shortening
1 1/3 C packed brown sugar
1 C white sugar
3 eggs, room temp
2 tsp vanilla
1 1/2 C buttermilk
3 C  flour
2 tsp baking powder
3/4 tsp baking soda
3/4 tsp salt
1 tsp ground cinnamon
3/4 tsp ground nutmeg
3/4 tsp ground cloves
1/2 tsp ground allspice
Directions: 
-Preheat oven to 350 degrees. Line cupcake tin with paper liners.
-Cream the shortening, brown sugar, white sugar until light and fluffy.
-Add 1 egg at a time, beating after each addition. Stir in the vanilla.
-Sift the flour, baking powder, baking soda, salt, cinnamon, nutmeg, cloves, and  allspice in a separate bowl. Set aside.
-Begin adding the flour mixture alternately with the buttermilk blend until incorporated.
-Using an ice cream scoop fill the lined cupcake ins until 3/4's filled.
-Bake at 350 degrees for 20-25 minutes or until an inserted toothpick comes out clean.
-Allow to cool in the cupcake pan for 10 minutes.
-Remove from cupcake pan and place each cupcake on a wire rack to cool completely.
Cinnamon Frosting
Frosting Ingredients: 
1 C soft unsalted butter
4 + C powder sugar
4 TBSP heavy whipping cream
2 tsp cinnamon
Frosting Directions:
-Cream the butter and powder sugar until it looks light and creamy.
-If it doesn't cream add several drops of the heavy whipping cream until it creams.
-Add 2 tsp of cinnamon.  Stir to blend in well.
-Test to see if the frosting can form and hold a stiff peak by taking a spoonful of frosting and turning the spoon upside down. If the frosting stays on the spoon it is ready if not then….
– Add more powder sugar 1/2 C at a time…. mix well.
-Test to make sure that the frosting can make and hold a stiff peak.
-If ready scoop the frosting into a pastry bag with a star tip.
-Twist the open end of the pastry bag to push the frosting to the tip.
-Start by frosting on the outside edge of the cupcake working to the center of the cupcake.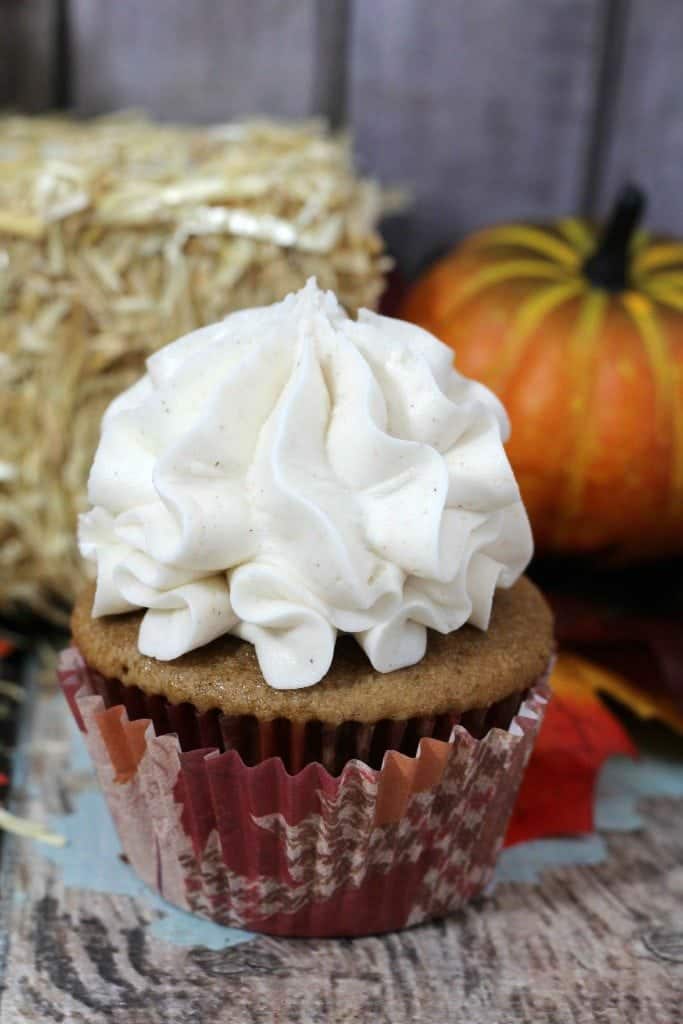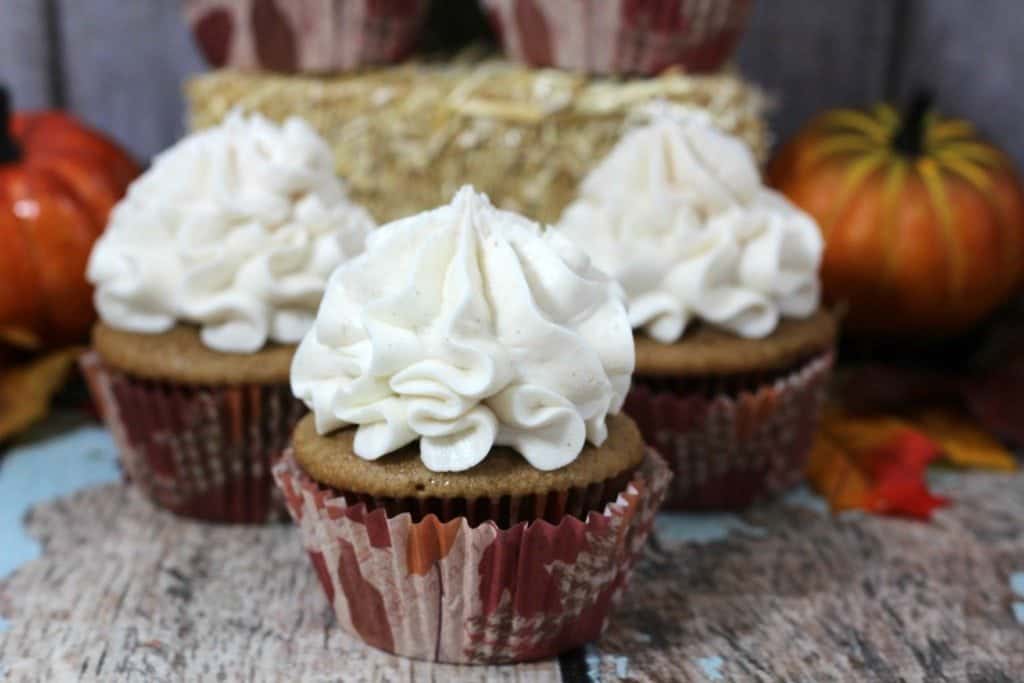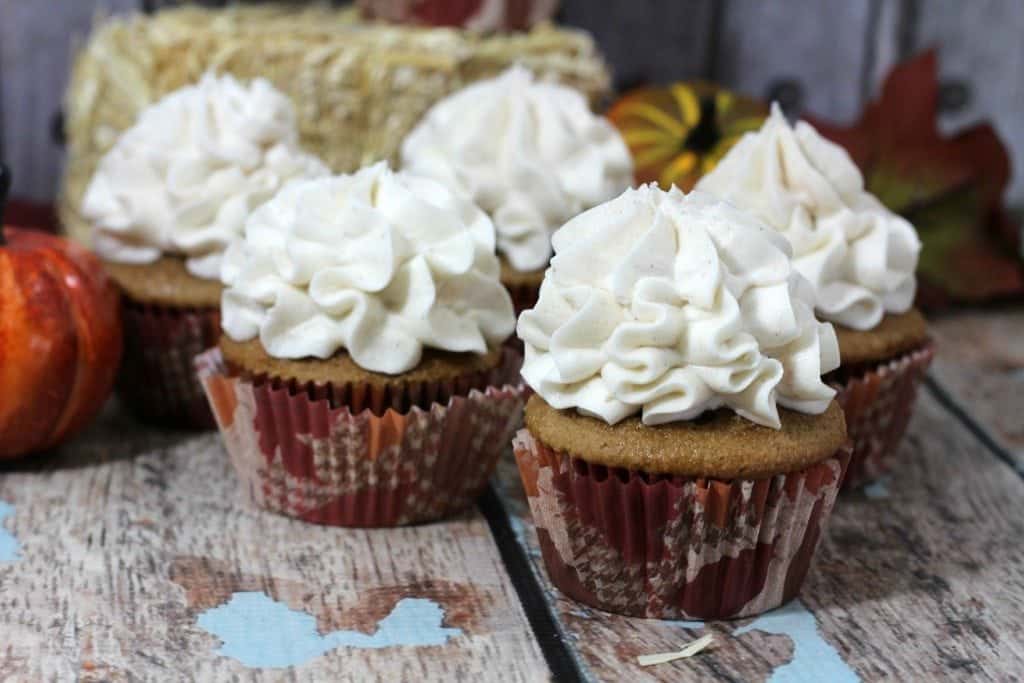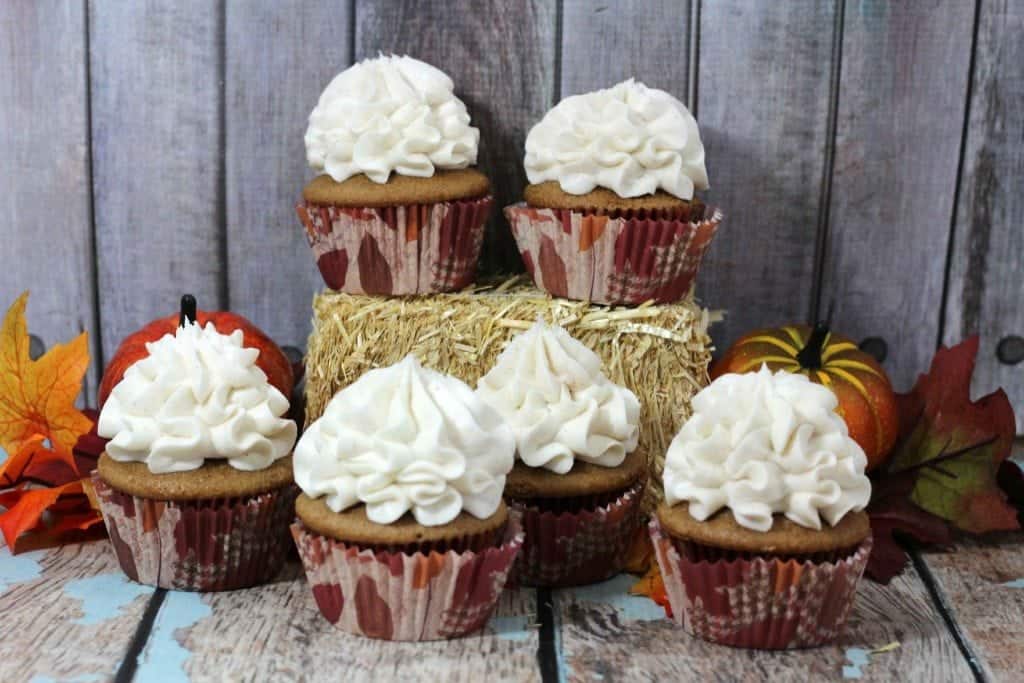 Do you love recipes? Check out our copy cat recipes, dessert recipes, and our Crock Pot Recipes.

Follow Tammilee Tips's board Tammilee Tips Recipes on Pinterest.