The Steamboat Natchez is the last authentic steamboat on the Mississippi River. You depart right from the French Quarter Dock in New Orleans for a great cruise up the Mississippi River.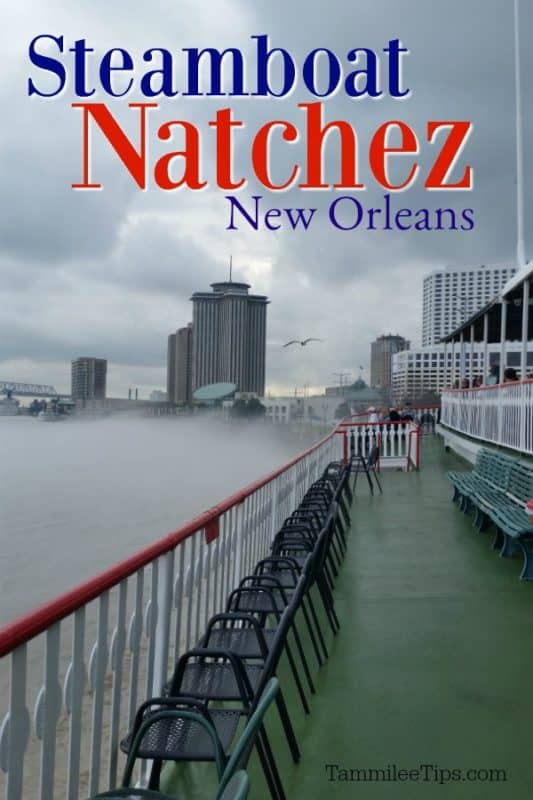 Steamboat Natchez -New Orleans
You can choose to enjoy a cruise with meals included or just enjoy the cruise. There is live music from the Dukes of Dixieland. The Dukes of Dixieland is a Grammy-nominated group that plays amazing jazz music.
We had the opportunity to enjoy a day cruise on the Steamboat Natchez and it was fantastic. Even on a rainy foggy day in New Orleans, it was so much fun. We enjoyed some lovely cocktails and watching the shoreline go by from the comfort of one of the lounges onboard.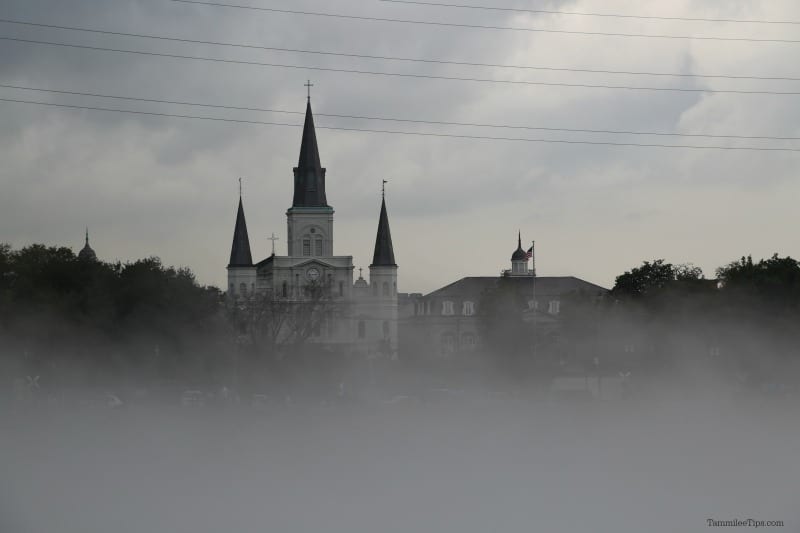 Did I mention it was just a tad bit foggy! As the Steamboat Natchez moved up the Mississippi our visibility was a bit interesting at times. We were so impressed with the boat captain!
The Steamboat Natchez has ample covered area for unexpected showers that you may encounter depending on what time of year you cruise. The gift shop also had rain ponchos which many guests were happy to find during our cruise.
Make sure and explore the trip during your visit. It was so much fun checking out the different sections of the Steamboat Natchez. We tried to cruise upriver looking to the east and back down looking to the west. That way we got to see as many of the sites as we could.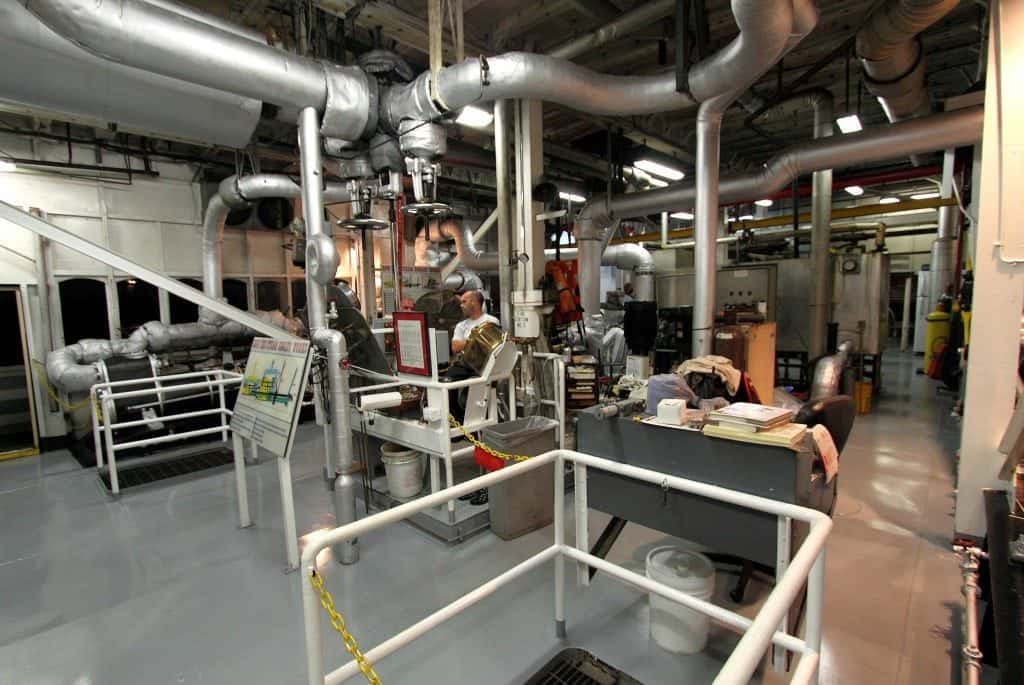 Steam is the sole means of forward and reverse propulsion for the Steamboat Natchez. During your cruise, you can visit the Steam Engine Room to learn how it works.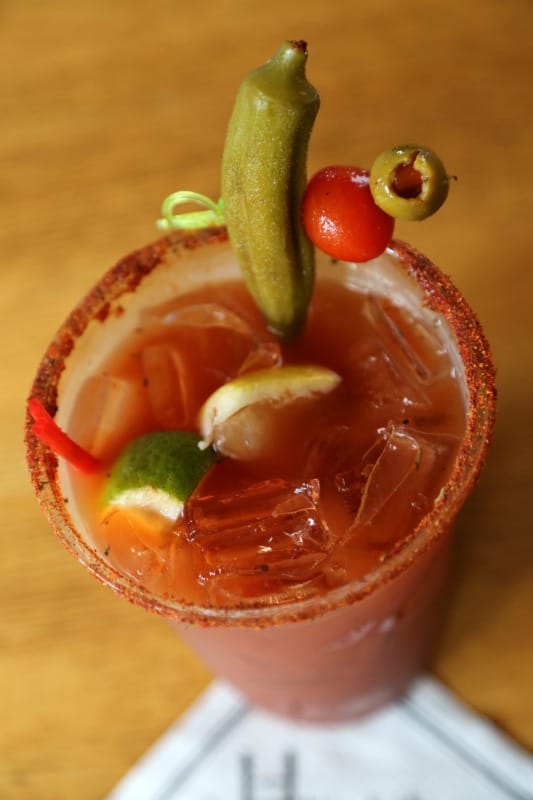 The Cajun Bloody Mary on board the Steamboat Natchez is not to be missed! A bit spicy and oh so delicious!
Depending on the cruise you chose the Steamboat Natchez has a great menu of dining options!
Casual Brunch Menu
Mon-Sat on 11:30 am and 2:30 pm Cruises
Southern Fried Fish
Zesty cornmeal-crusted and fried to a golden perfection
Red Beans and Rice
New Orleans classic red beans with andouille sausage and served over Jazzmen® rice
Frittata del Giorno
A classic Italian omelet slow-cooked and brimming with fresh garden vegetables, specialty cheeses
and Chef's selection of herbs and spices
Vegetarian Pasta Salad
Turkey Link Breakfast Sausage
Vegetable of the Day
Cole Slaw
House prepared creamy coleslaw
A cornucopia of Fresh Fruit
Corn Bread
NATCHEZ Bread Pudding
A New Orleans soufflé of La Louisiane French bread, eggs, cream, vanilla and cinnamon
with a Callebaut® Belgian white chocolate sauce
La Louisiane Fresh Sliced French Bread
French Market Coffee and Iced Tea Included

Beverage Package Available
$15.00 (pre-purchase) $17.00 (on-board)
Free Flowing Mimosas, NATCHEZ Jazz Punch, and Bloody Marys

*Menu items are subject to change by season and availability.
To find out more about the Steamboat Natchez and to book your cruise you can make reservations at 504-569-1401 or online at www.steamboatnatchez.com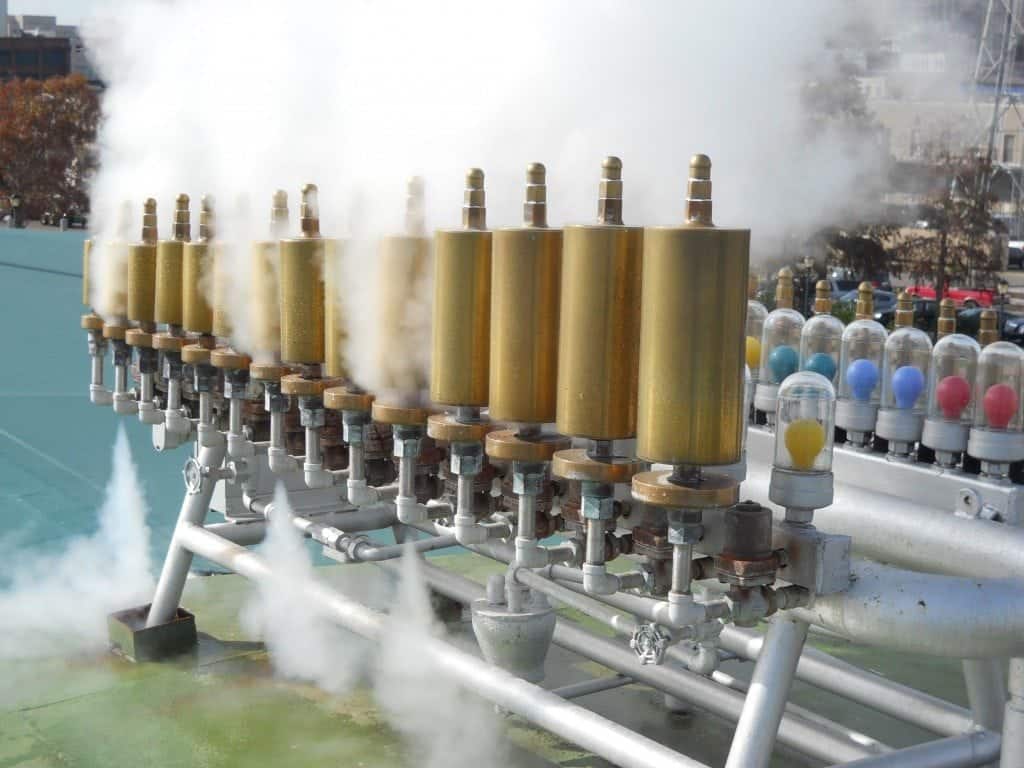 Don't miss the Calliope Concert at 10:45 am, 1:45 pm, and 5:30 pm.
 Thank you to the Steamboat Natchez for providing us with a cruise so we could experience the journey along the Mississippi and also for sharing a few photos with us since it was a rainy foggy day we were in New Orleans.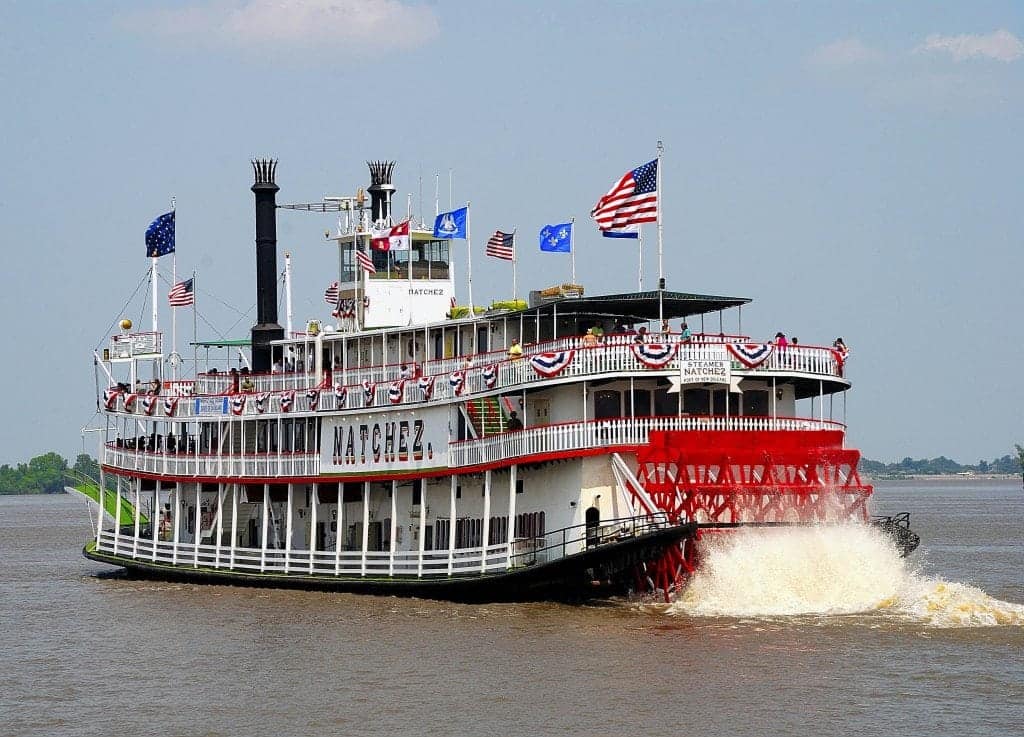 Additional Louisiana Articles
Great Date Ideas in New Orleans
French Quarter New Orleans Photos
Chalmette Battlefield and Cemetary
Check out all of our New Orleans Travel Guides