I am so excited to share with you a fun new appetizer recipe that I think you are going to love. This Strawberry Bruschetta recipe is a twist on our normal classic bruschetta. I am going to admit right now that this recipe has become a go-to, not just as an appetizer but for lunch, dinner or really any time of the day. We have partnered together with Bays English Muffins to share this recipe. Growing up, English muffins were a treat when we sat down for breakfast as a family. I always smothered them in grape jelly and tried to eat them slowly to enjoy every bite. Now as an adult I love that I can make amazing recipes with Bays English Muffins.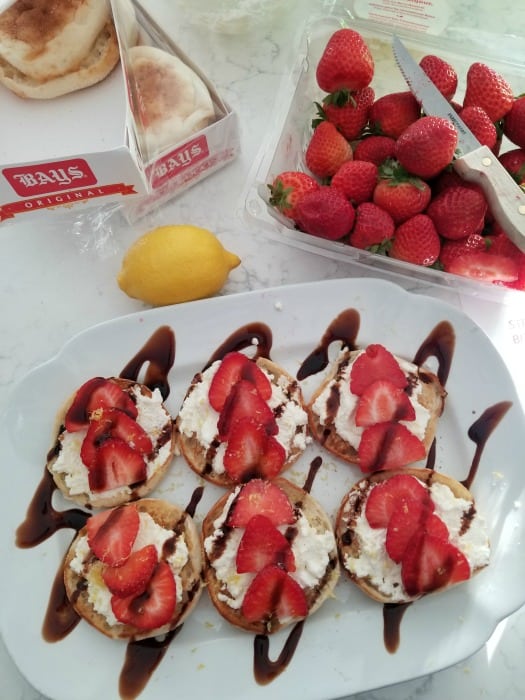 Bays Original, Sourdough, Multi-Grain, and Cinnamon Raisin give you a lot of options to enjoy. Make sure and visit bays.com to find out what stores near you carry Bays as well as great Bays recipe ideas!! I am so excited to make some of the great recipes Bays chefs have created.
Bays English Muffins are not just for breakfast! You can enjoy these delicious English muffins any time of the day! Trust me they are so good! Give yourself permission to try a new recipe for lunch or dinner that is made with Bays English Muffins! I think you will love them.
While our parents only think of using English muffins for breakfast on special occasions we can start a whole new movement and enjoy English muffins at any time of the day!
Strawberry Bruschetta Recipe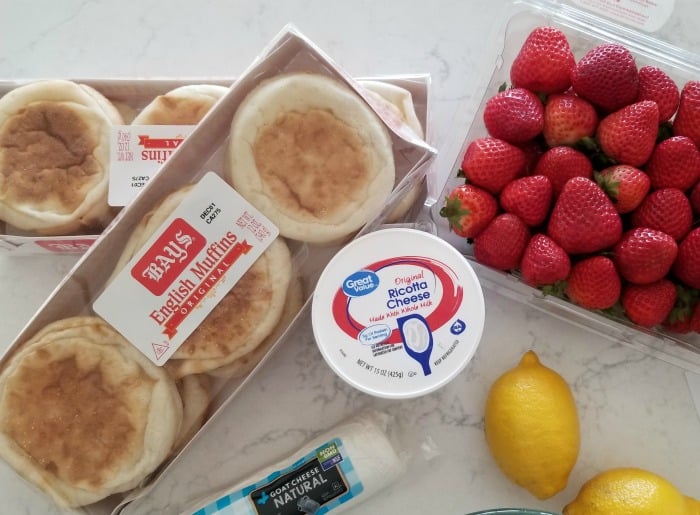 1/4 cup ricotta cheese
4oz goat cheese
3 tsp lemon zest
4 Bays English Muffins
8 strawberries, sliced
2 1/2 tbsp balsamic glaze
Instructions
Combine Ricotta Cheese, Goat Cheese, and 2 tsp lemon zest in a bowl

Toast the Bays English Muffins

Spread the ricotta mixture on the toasted muffin halves

Top evenly with strawberries, drizzle with balsamic glaze and sprinkle with lemon rind
Enjoy!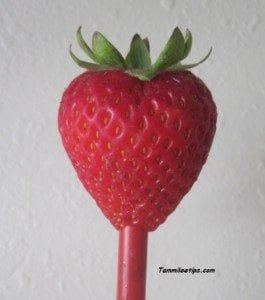 Super easy way to clean strawberries 
I really was not sure what to call this. Personally, this could be one of the coolest things I have learned in a long time. I love strawberries and eat them daily. I am so excited to learn this quick and easy trick for getting them ready. This is going to save me so much time and energy!
Supplies needed
-Straw
-Strawberries
Directions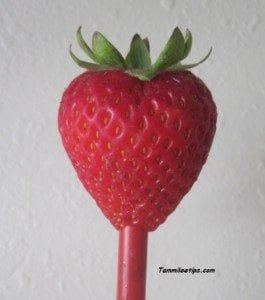 1. Insert the straw at the bottom of the strawberry and push upwards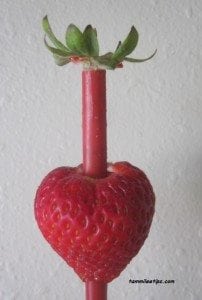 2. Pull the stem off the straw and your strawberry is ready to go.
If the straw does not get the entire stem or you miss a chunk you can go back and remove it with the straw.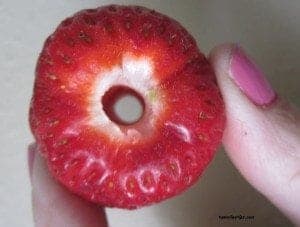 3. You will have a fantastic clean strawberry ready for eating.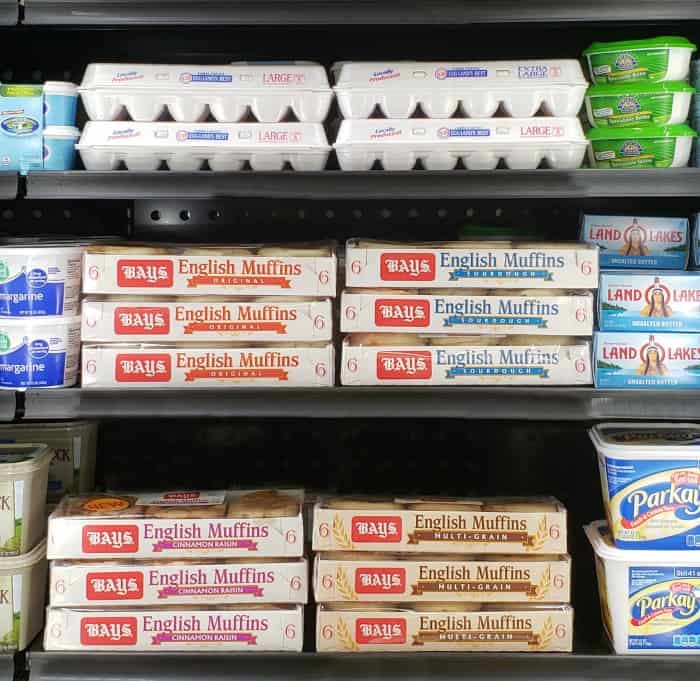 Look for Bays English Muffins in the dairy section of your favorite grocery store! You know they are fresh and oh so delicious when they are kept in the dairy section!
Also, make sure to "Like" Bays on Facebook for great recipes, fun English muffin ideas, and so much more!  Bays chefs are proving the versatility of English muffins with creative recipes for appetizers (Bacon, Beer & Cheddar English Muffin Wedges), mini pizzas, sandwiches, melts, paninis, burgers, and sides (like garlic bread).