One of our favorite things to do on a Carnival Cruise ship is to enjoy the steakhouse for a date night at sea. The Sun King Steakhouse on the Carnival Freedom is the perfect place for a date night at sea.
You can enjoy an amazing multi-course meal with a view over the water.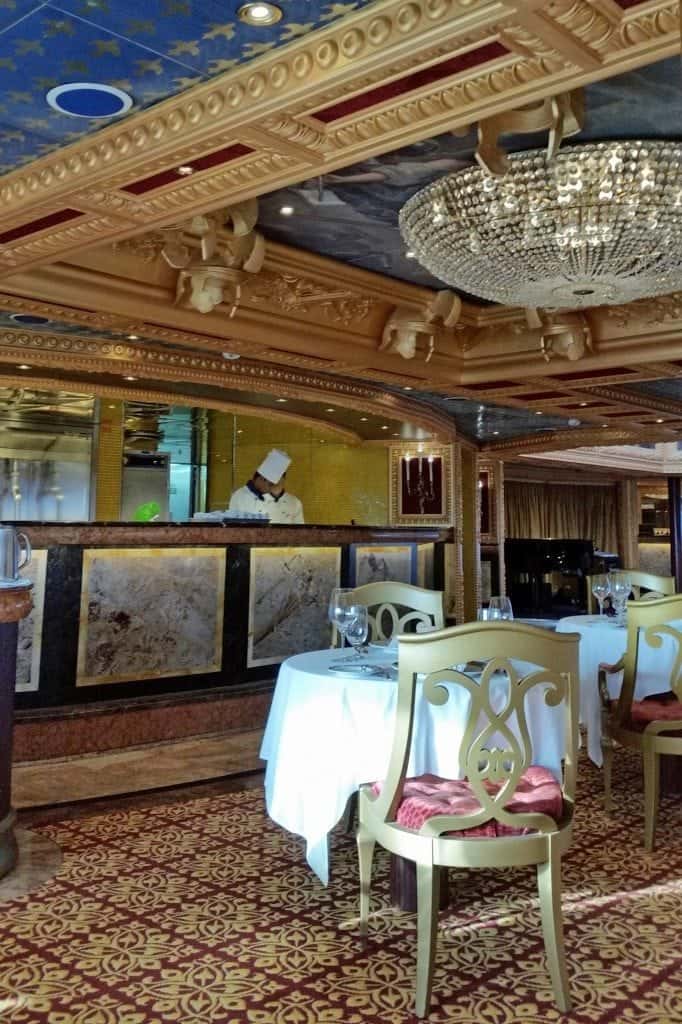 The restaurant is absolutely gorgeous! You do not feel like you are still dining on a cruise ship. It feels like you have stepped into a five star restaurant. The restaurant has an old world charm with gorgeous paintings and place settings.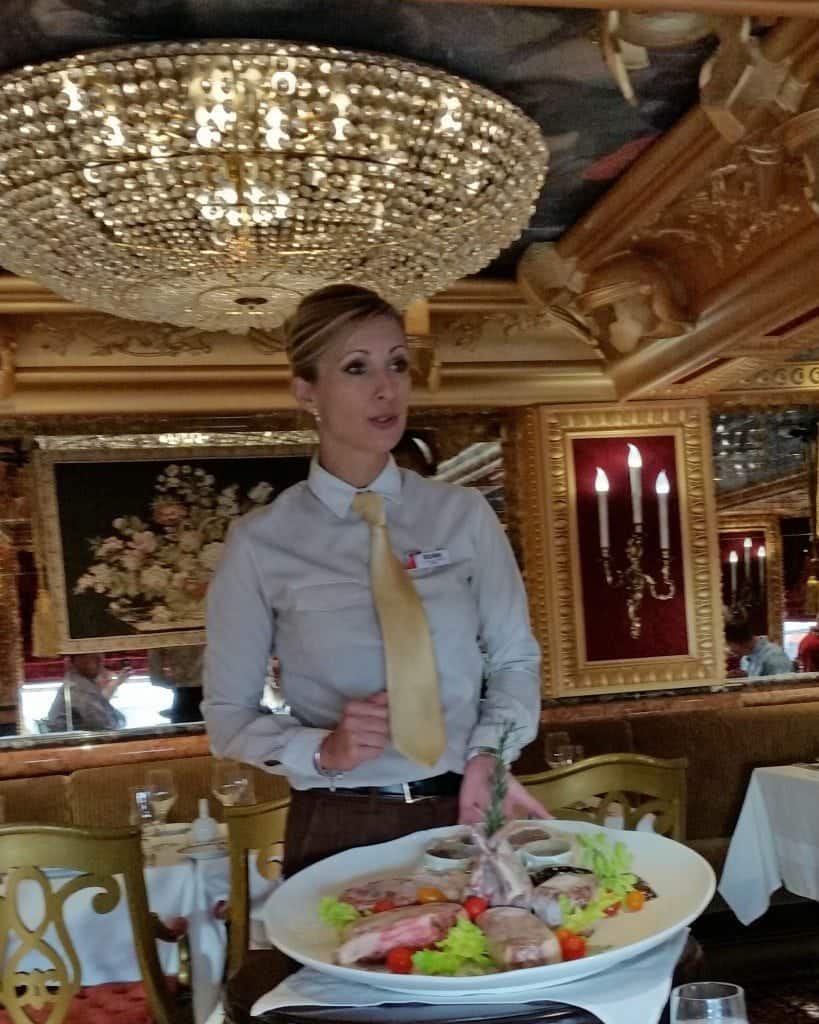 The incredible staff is there to help you pick out your amazing meal. You can choice from USDA Prime aged 24 oz Porterhouse steaks, NY Strip, Filet Mignon, and Prime Rib. Lamb chops, Surf and Turf (lobster and filet mignon), grilled free range chicken, seafood, and broiled lobster . The steaks are aged in house and are the highest quality meat available.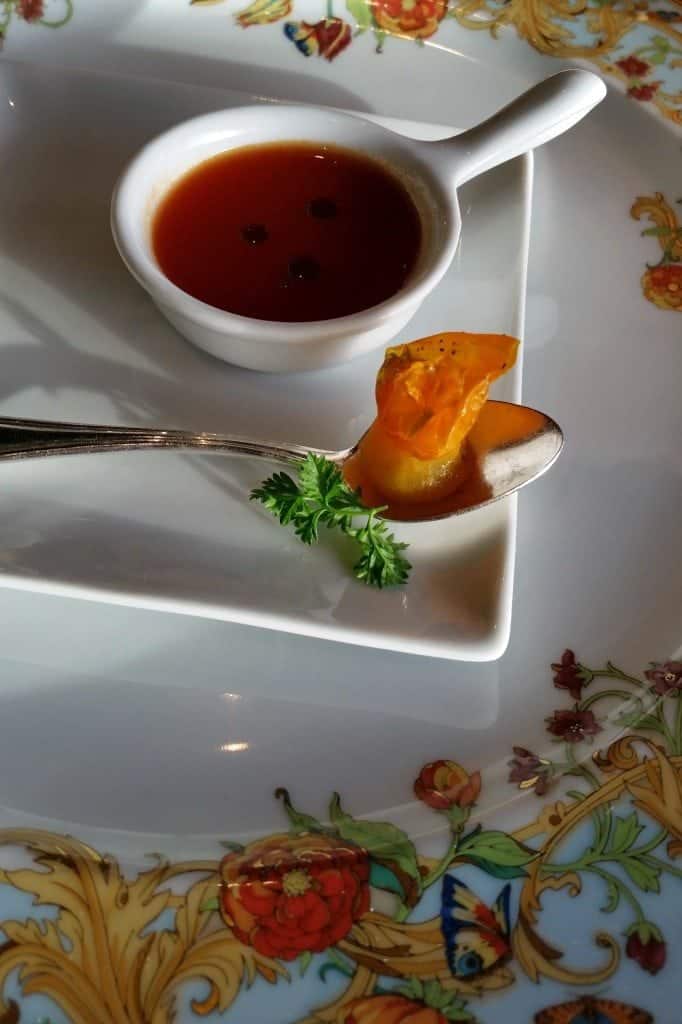 Our first course was a treat from the chef. This tomato soup was delicious! I could have enjoyed a large bowl of it...but I knew there was more to come.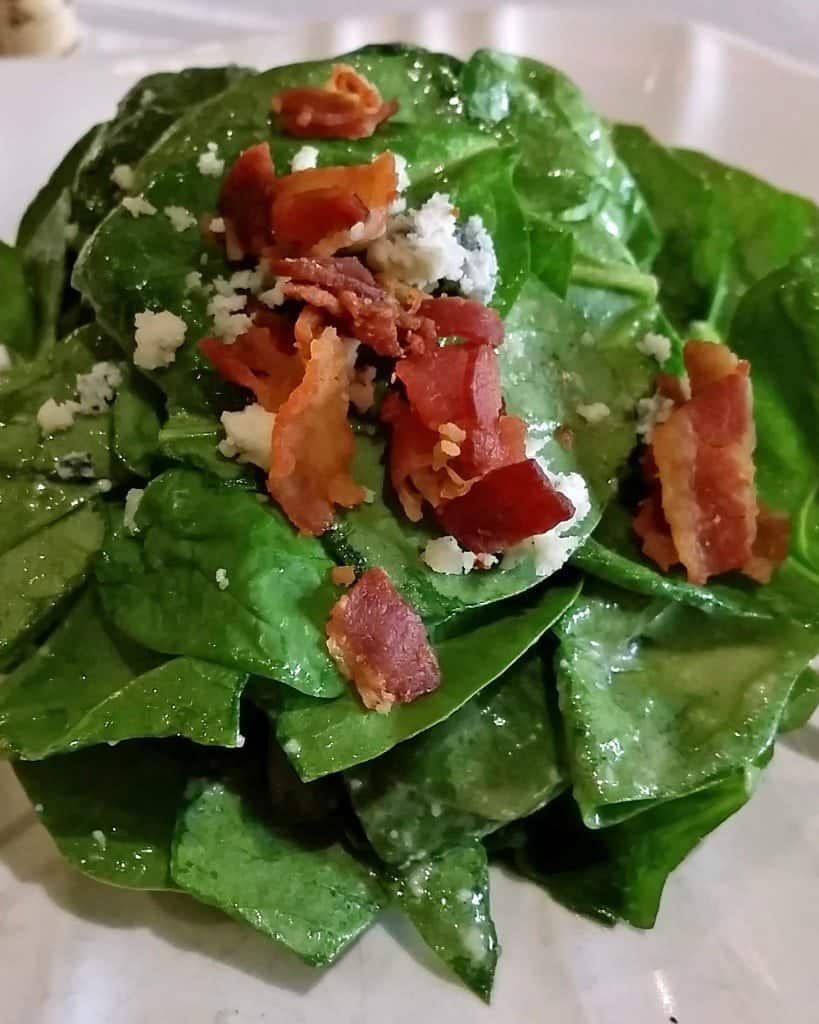 The salad course included this bacon, blue cheese spinach salad that was delightful.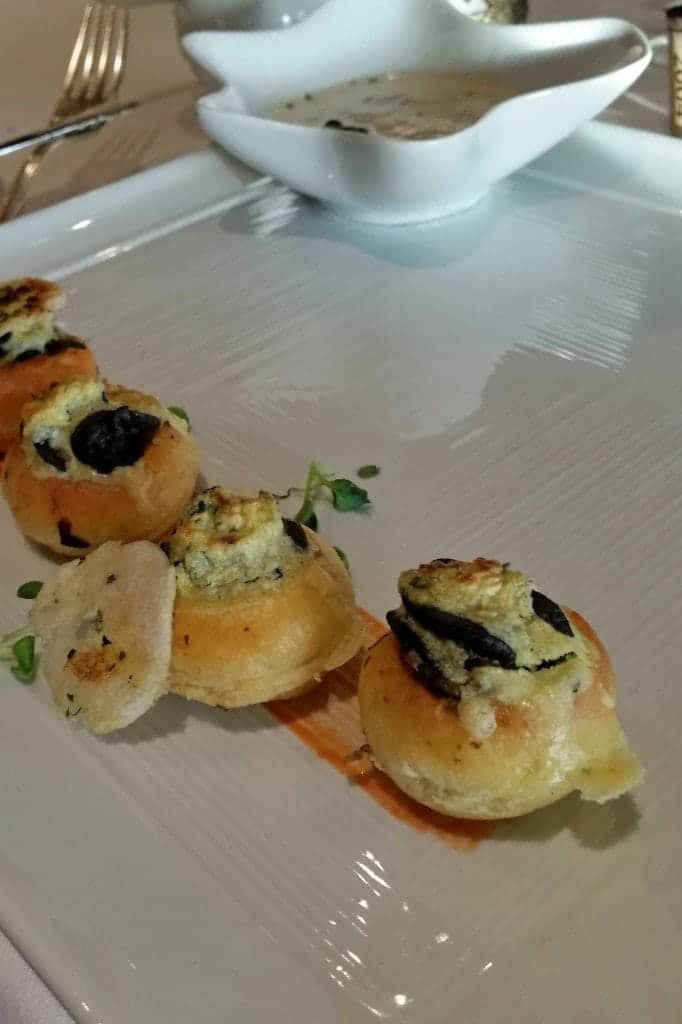 Have you always wanted to try escargot or know that you already love it. You can order a gorgeous plate of escargot at the Sun King Steakhouse.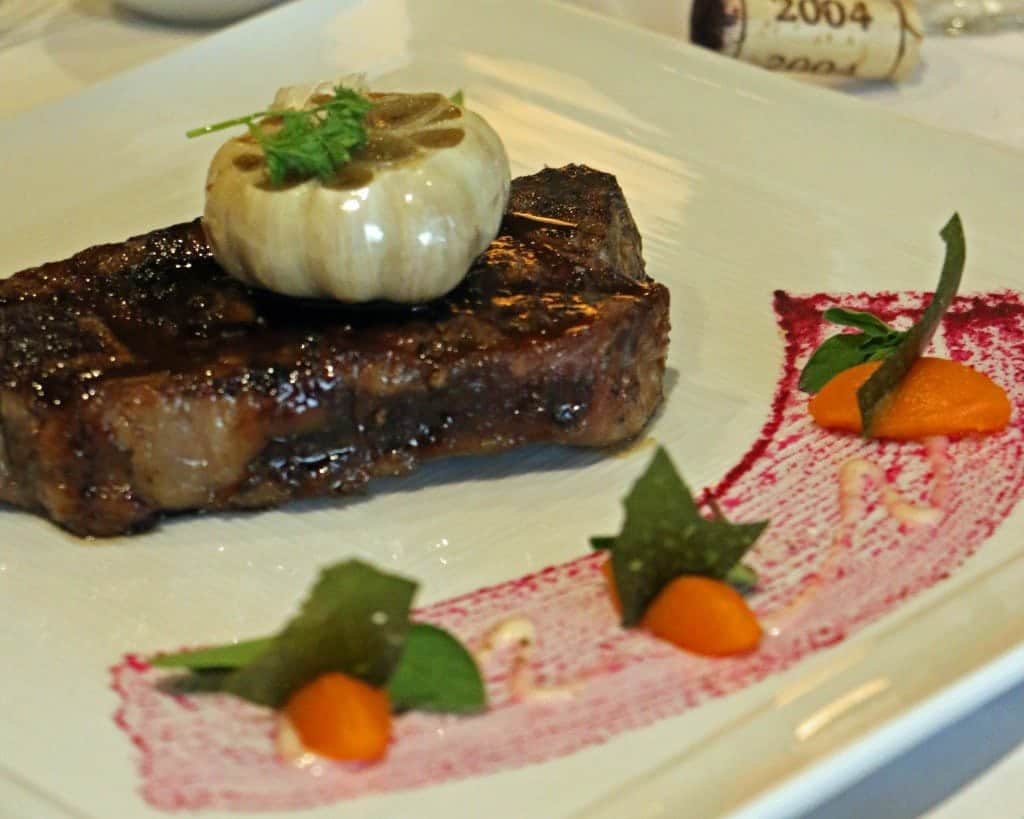 The steak is absolutely perfect! Exactly how you want it prepared and aged to perfection. The steaks at the steakhouse are some of the best steaks John has had anywhere in the world. The chefs know exactly what to do to make the best steak possible.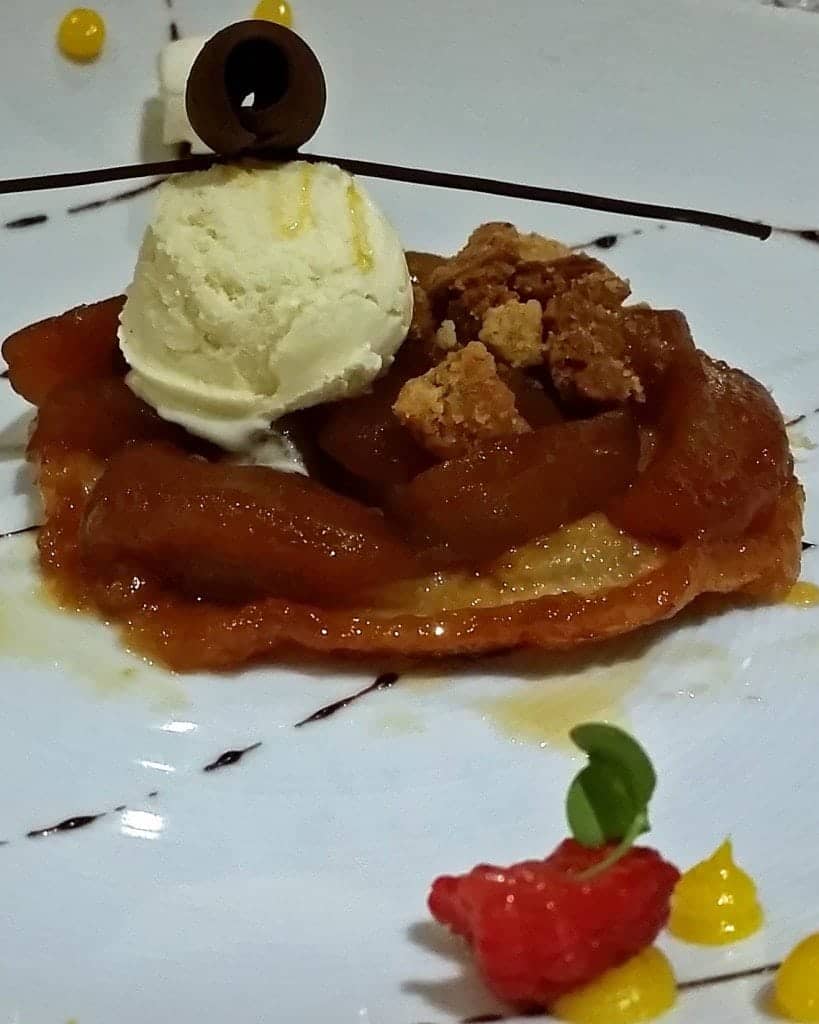 Dessert could be a meal on it's own. The portions are not small and they are amazing! If you like cheesecake make sure and order it at the steakhouse. Let's just say it may be the size of your head.
The apple puff pastry is seriously delicious.
There is a $35 charge to dine at the steakhouse on Carnival Cruises. We definitely suggest making a reservation early in your cruise. The steakhouse and other specialty restaurants tend to get booked out by the end of the week. A lot of guests enjoy their first experience so much that they book a second night dining in the steakhouse or specialty restaurant.
Be prepared for your dining experience to take around 2 hours. This is a leisurely meal with multiple courses meant for you to relax and enjoy the experience. There is a dress code for the restaurant. Men need to be wearing a suit jacket for this dining experience.
We were provided with our meal to help facilitate our review. All opinions expressed are our own.