We loved taking a cruise to Alaska. The scenery is some of the most amazing we have seen anywhere in the world. There is something magical about looking at a glacier calving from the deck of your cruise ship. I thought I would put together a few of our best tips for taking an Alaska cruise.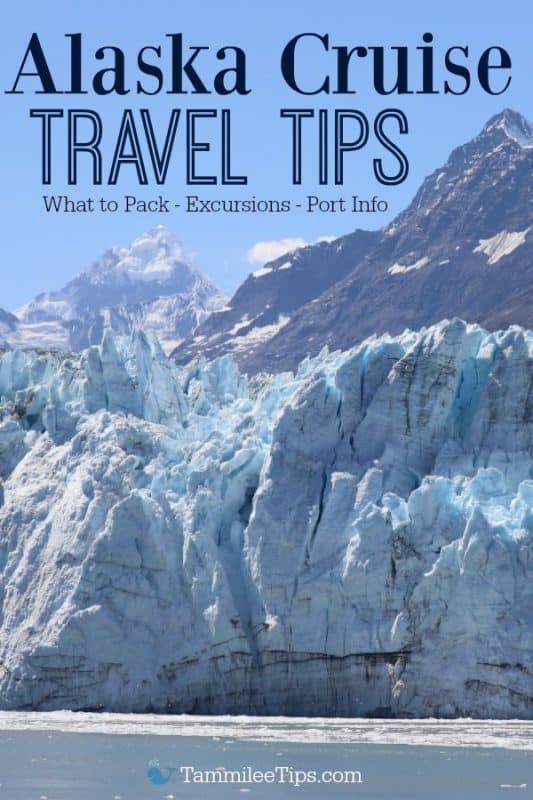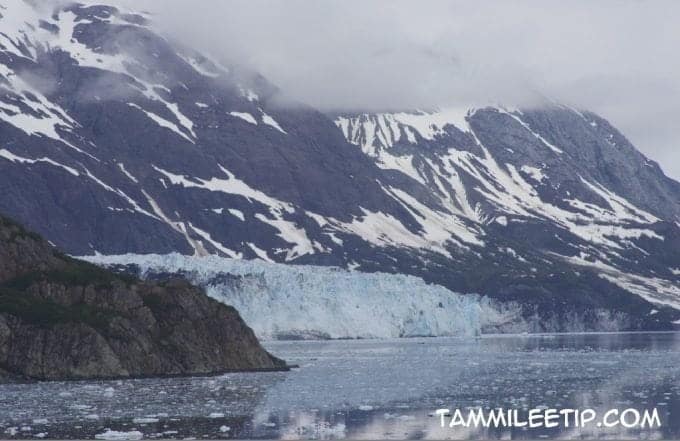 Tips for your Alaska Cruise
When you are boarding the boat keep an eye out for a stand of shopping books. Make sure to pick up at least 1-2 of these books. They are filled with a ton of great coupons including really cool free charms and tokens you can pick up in each port.
You can also find these in many of the port gift shops. They are great for planning ahead and finding really fun souvenirs for gifts.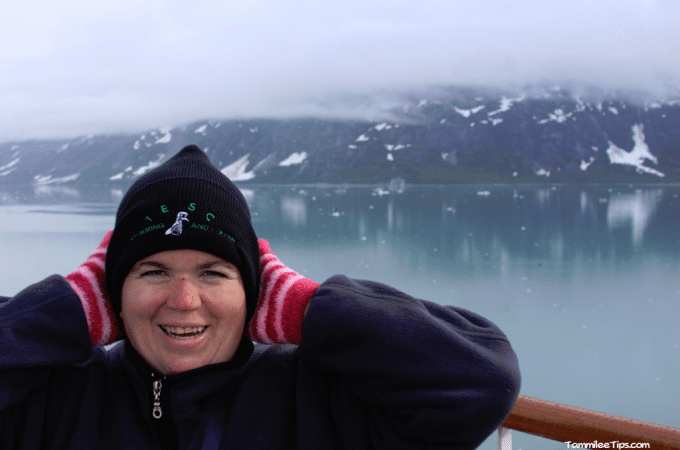 Pack more warm clothes than you think you will need! We cruised to Alaska in June and we did not have near enough warm clothes packed. A hat, gloves, scarf and warm jacket are really needed on the Glacier cruising days.
When we cruised to Alaska in August the weather was warmer but I was still really glad we packed a ton of cold-weather clothes.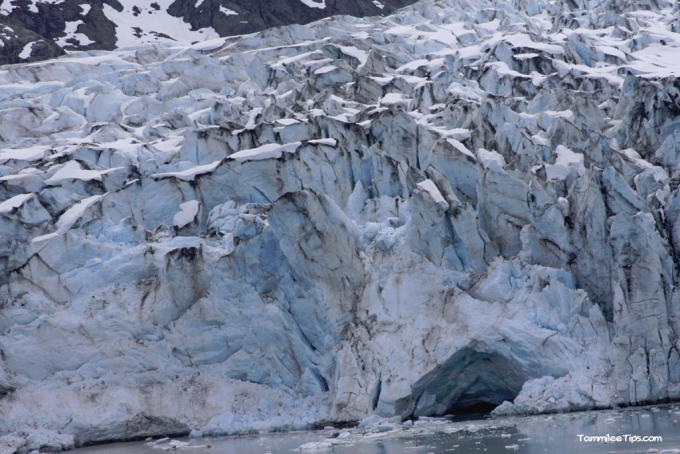 During the Glacier cruising days make sure you walk around the boat to get different perspectives of the glaciers. Depending on your boat you may be able to stand above the bridge on the open deck and watch the glaciers. This is a great vantage point but very chilly with the wind.
Always keep your camera with you. You never know when you will spot a whale or great wildlife from the boat. We were sitting in the library catching up on a couple of emails and warming up when John saw dolphins playing off the side of the boat right next to us. Of course, our cameras were all back in the room.
The early bird gets the worm or the whale as we were told by the ship's naturalist. All of the amazing whale sightings happened really early in the morning right at daybreak. We were nice and cozy in bed and missed the amazing Humpback whale pictures others were able to get. Looking back I would have gladly given up an hour's sleep to see Humpback Whales near Glacier Bay.
I hope these tips help with your Alaska Cruise experience. We absolutely loved cruising to Alaska and can't wait to go back again soon. For more Alaska cruise tips and posts check out these great posts
What to pack for an Alaska Cruise
First-time cruise questions answered
Juneau Alaska Port of Call
Great ways to spend a day in Juneau
Skagway Alaska Port of Call
Driving to the Yukon Territory
Klondike Gold Rush Visitor Center
Great ways to spend the day in Skagway
Bear watching wildlife excursion
Ketchikan Alaska Port of Call
Great ways to spend the day in Ketchikan
Glacier Bay National Park
Tracy Arm Fjord