A huge thank you to Carnival Cruise Lines for hosting us on the Carnival Breeze and giving us the chance to enjoy amazing Towel Animals. One of my favorite parts of cruising with Carnival Cruise Lines is the towel animals.  They are such a fun treat to find in your stateroom.
I have to admit that there were nights on the cruise that we were exhausted and thought about skipping dinner but the idea of missing out on a towel animal got us out of bed and heading to dinner. We absolutely love coming back to the room and finding the towel animals. The anticipation of what animal it will be is amazing. OK! I know I am just a tad bit excited about towel animals but seriously how cool are they!
When else do you get to come into your room and find a special made for you towel animal along with some chocolate on your bed????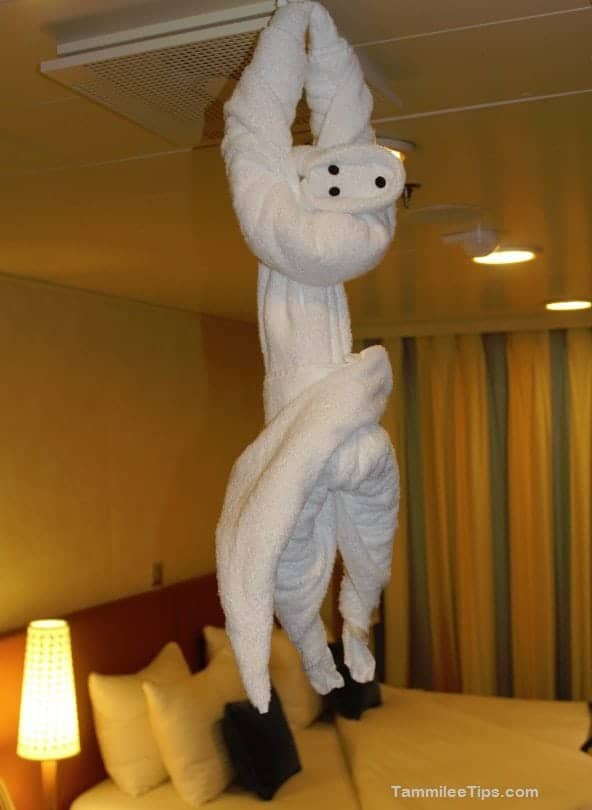 I have to share my absolute favorite, oh my goodness I LOVE IT, towel animal first! How crazy cool is this monkey?
I am going to admit right here that I squealed like a little kid when I walked into the room and found the monkey. I am pretty sure MONKEY!!!!!!!!!!! came out of my mouth without even realizing it. John was laughing quite a bit at my crazy excitement over the towel animal monkey. This was the first time I had seen the monkey and well monkeys are one of my favorite things so it was an amazing way to end our cruise on the Carnival Breeze.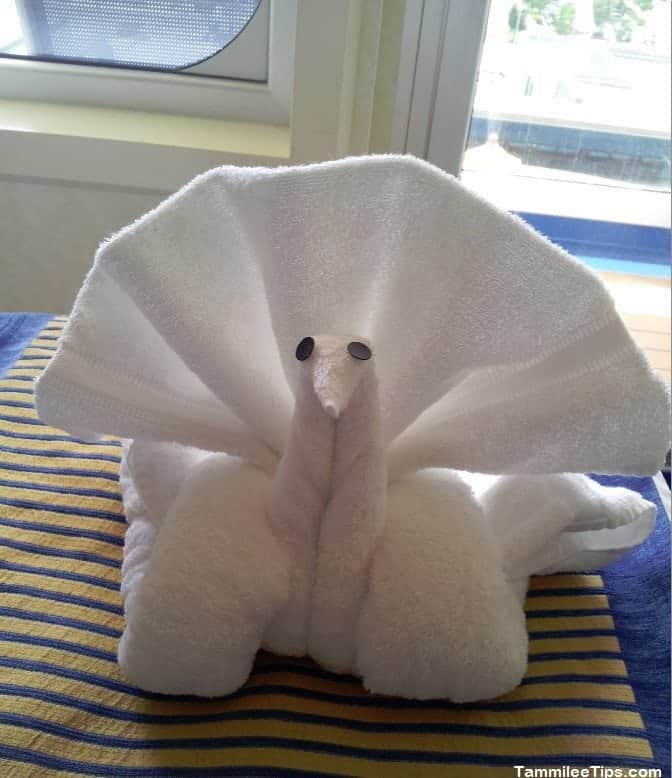 We started day one on the Carnival Breeze with this peacock/turkey. I am honestly not sure which one it is but I loved walking into our room and finding it on the bed.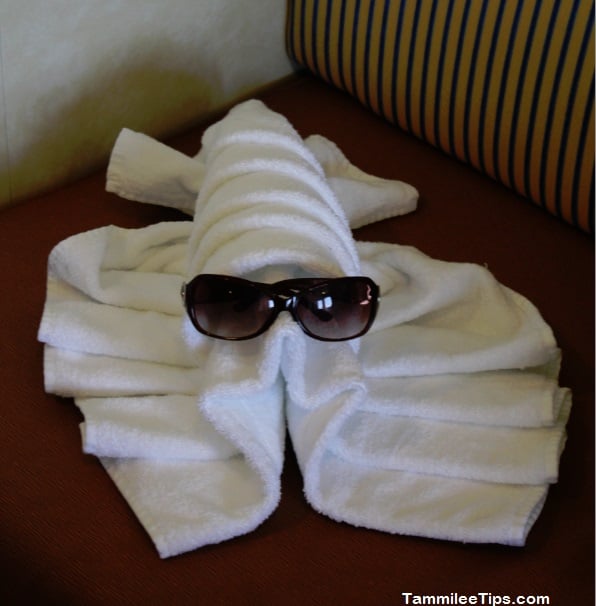 The lobster was rocking the shades!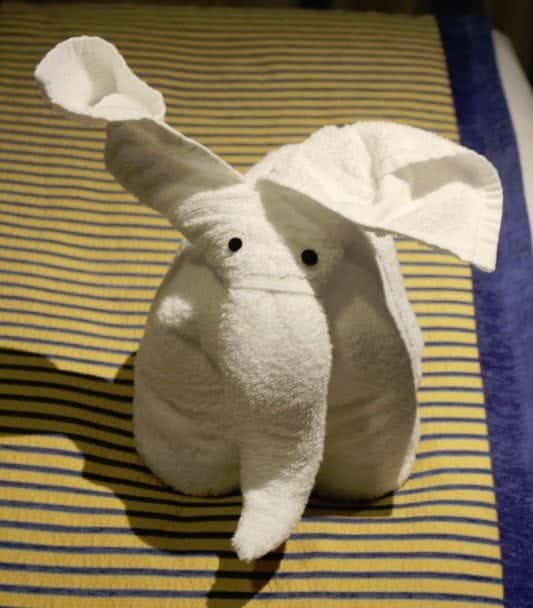 The elephant was so much fun! I am so impressed with the towel folding skills of our room steward.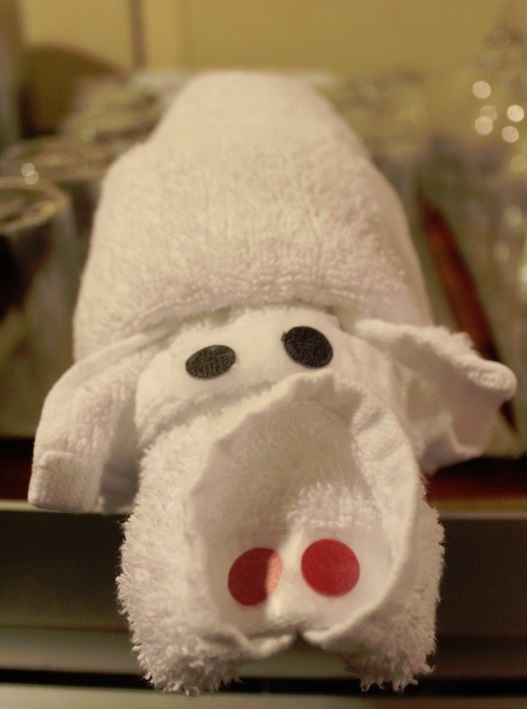 While we were walking down the hall I found this towel animal on one of the room stewards carts. She was so excited to tell me about it and how she loved creating new towel animals. She told me she gets so excited each time she comes up with a new one that she shares them with her Facebook friends. I love that the room stewards have fun with the towel animals and get excited to share them. Even though they make hundreds and hundreds of them a year they are still happy to share them with you and tell you all about them.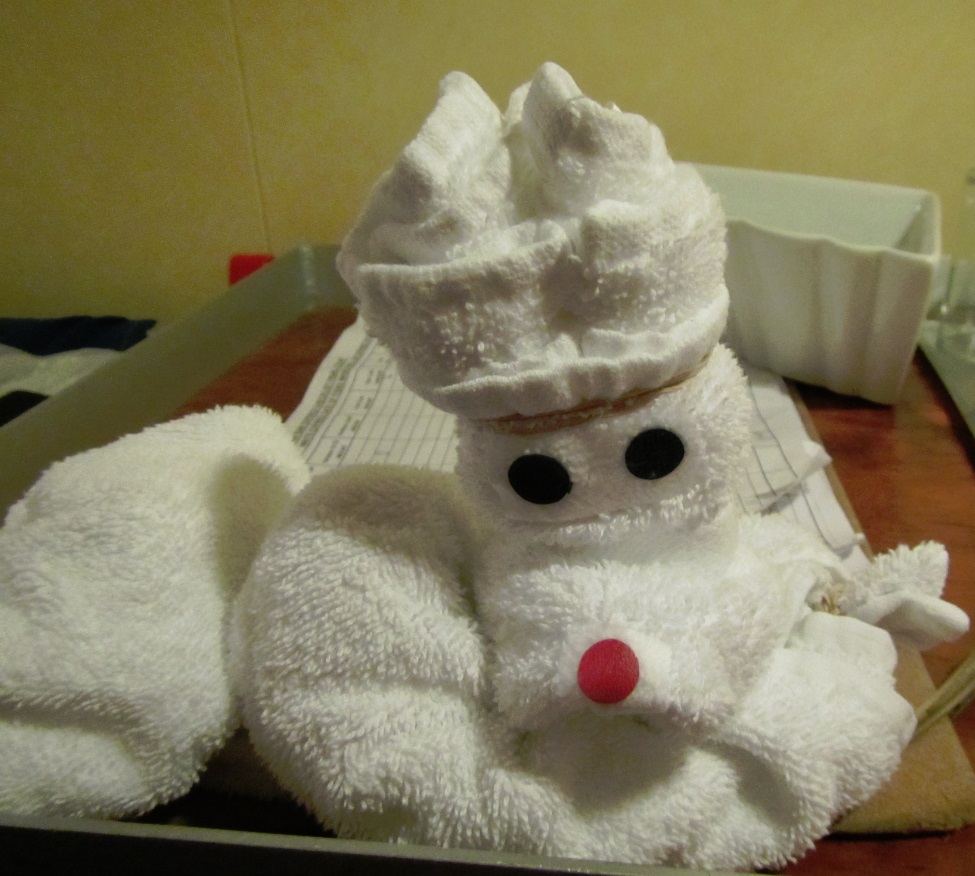 This is another towel animal from a cart in the hall. I love the red nose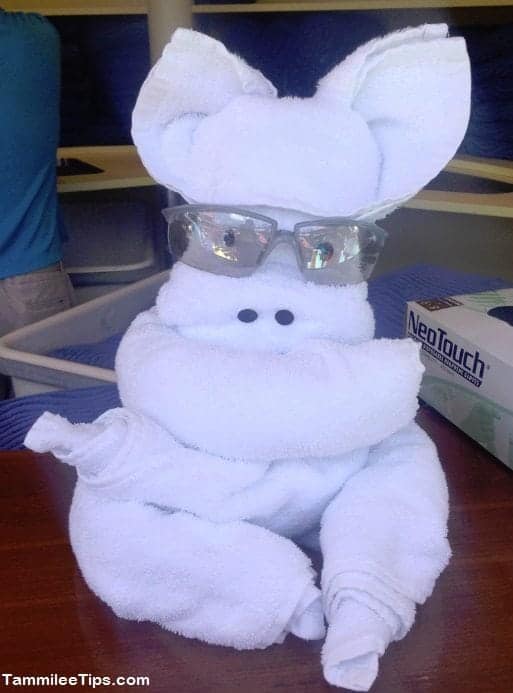 There are even towel animals up on the lido deck. This cute pig sporting shades was on the towel counter near the pool. You just never know on a Carnival Cruise where you will find a towel animals. I saw a photo on Carnivals Facebook Page showing all of the pool chairs with towel animals on them on a cruise. That would be so cool to walk out and find. Poor John would have to visit the Blue Iguana Tequila Bar for a while because I would have to take pictures of all of them.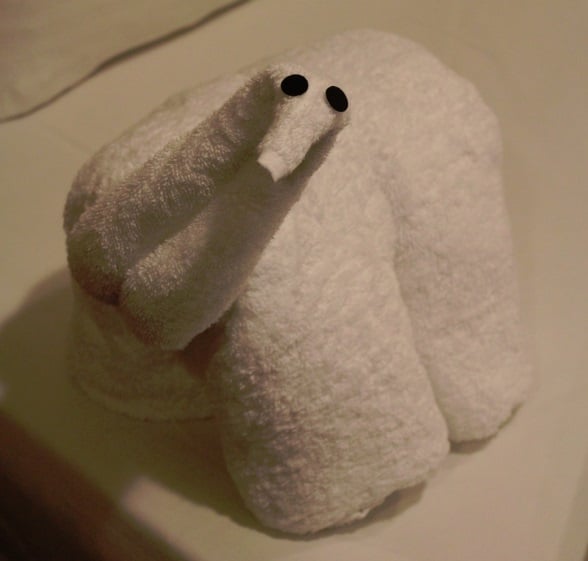 The dinosaur made me laugh. His head tilted to the side as if he is asking you a deep question.....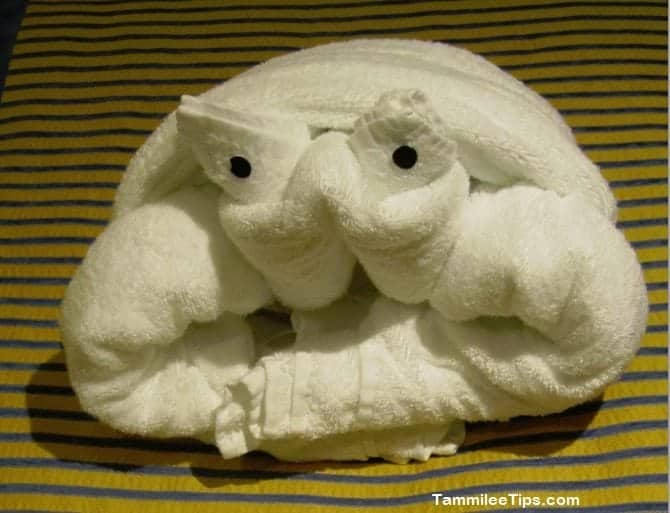 Ribbit! The Towel Frog was so cute!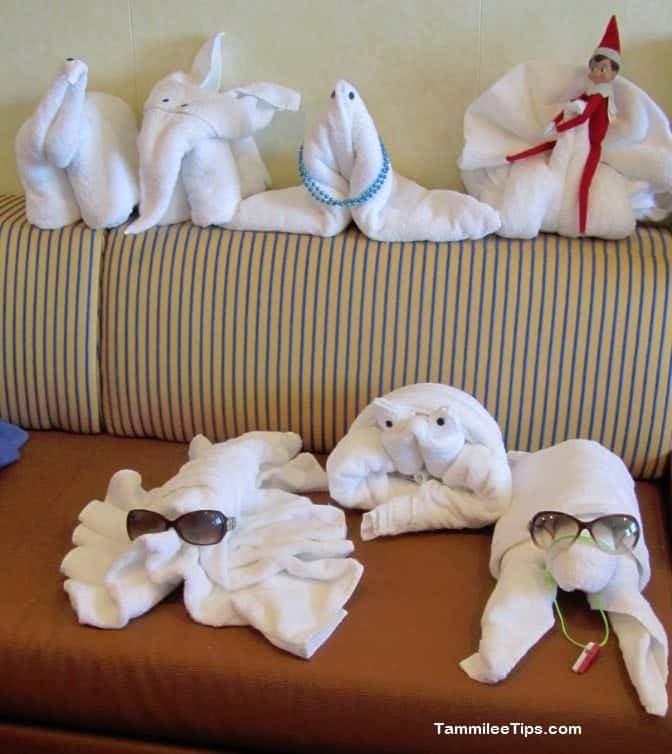 Here is a family pic of all of our towel animals from our time on the Carnival Breeze. Yes we kept them on the couch all week so we could enjoy them. I am so glad our room steward left them there and did not change them out daily. It was so much fun seeing them each day in our room. By the end of the cruise they were quite decorated.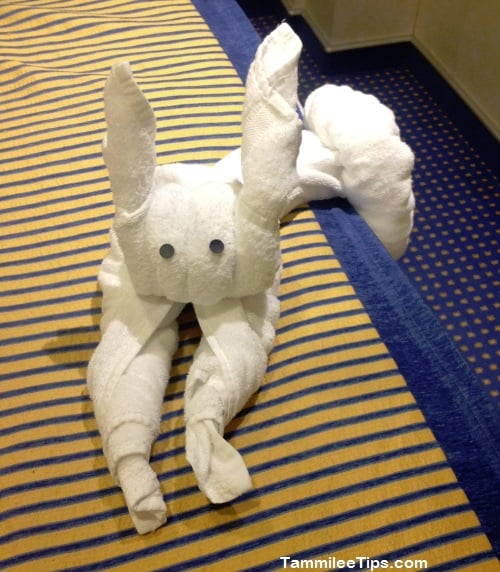 I need your help on this towel animal! What do you think it is?
Additional Carnival Breeze Resources
Balcony Stateroom photos and video
 Looking for more information on the Carnival Breeze? Check out all of our posts on the Carnival Breeze