Adventure and fun await you in Eilat, Israel. I am pretty sure you were not expecting me to tell you to head to Israel for your next adventures but trust me on this.  I had the opportunity to try many of the adventure options in Eilat and there are still so much more to try. These are our favorite things to do in Eilat, Israel.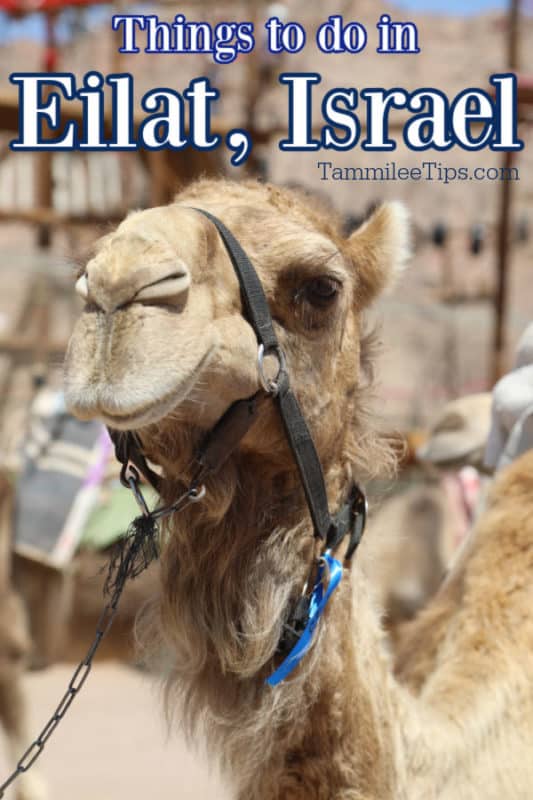 Things to do in Eilat, Israel
From water sports on the Red Sea to camel trekking into the desert Eilat has something for everyone. You can dive with dolphins, bask in the sun, drink a frosty beverage, take an ATV into the desert or jump from a plane.
When I say there is something for everyone there truly is.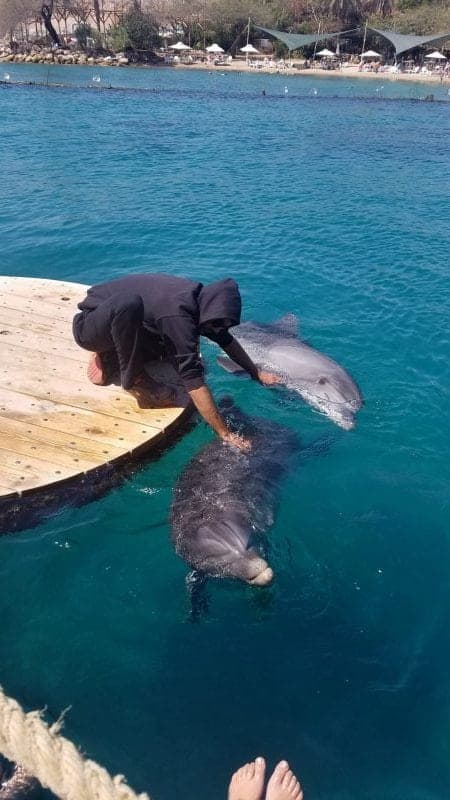 Eilat Dolphin Safari
Eilat Dolphin Safari gives you the opportunity to observe Bottlenose Dolphins in their world. You can choose to snorkel or dive in the Red Sea.
The Dolphins are in an open water area that they choose to stay in. They can interact with you or not. They are not trained and get to choose what they feel like doing.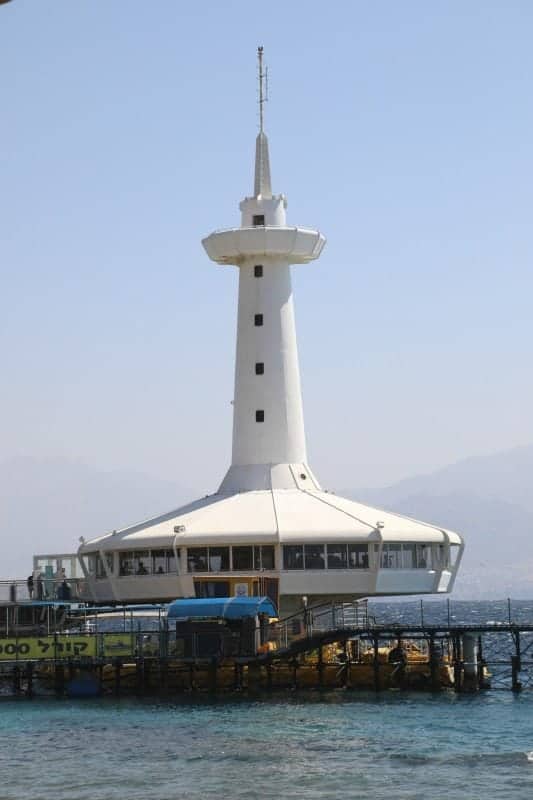 Eilat Underwater Observatory
If you don't feel like hopping in the water you can relax on a beach, hit a Shabbat celebration on Friday afternoon, or head to the Eilat underwater observatory to see the Red Sea marine life without getting wet.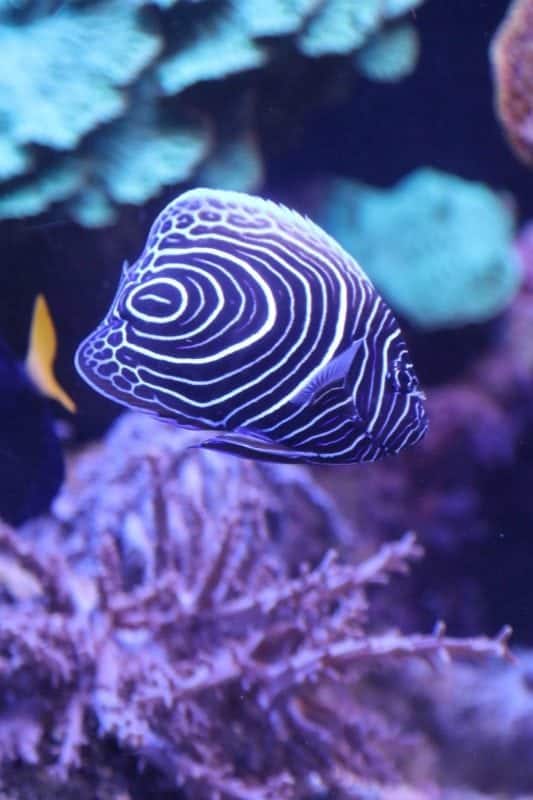 The marine observatory features a shark tank, turtle pools, and an amazing underwater observatory. Travel 5 flights of stairs down into the underwater world of the Red Sea.
Keep an eye out for Nemo, Lion Fish, and other beautiful marine life. You can even mail a postcard from the Red Sea.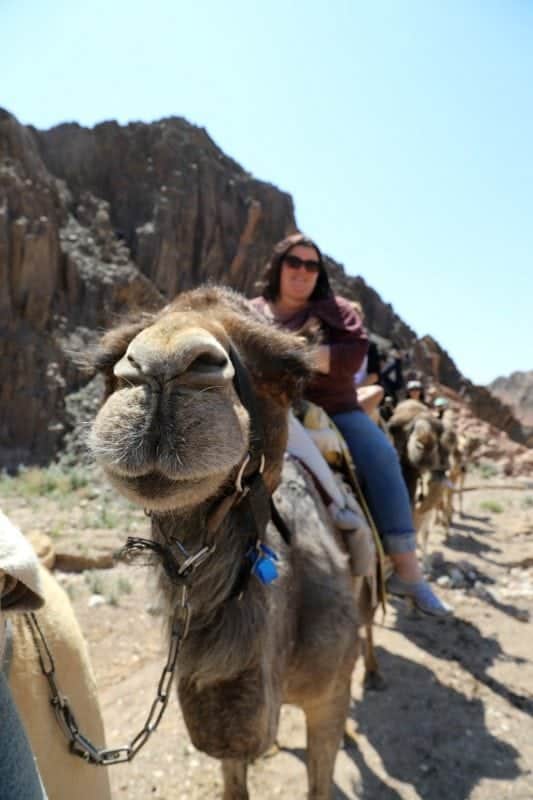 Camel Safari
Want a bit more of a desert adventure head to the Camel Safari to trek into the desert on a camel.
Don't worry the camels have saddles and you have a guide leading you into the desert. After an amazing ride, you can relax in a Bedouin tent and enjoy delicious Bedouin pizza and tea. This may have been my favorite meal of the entire trip.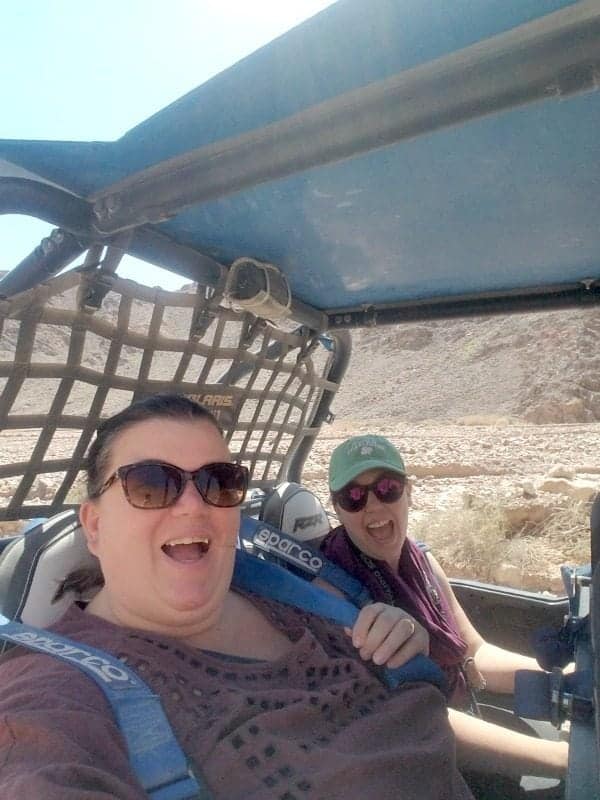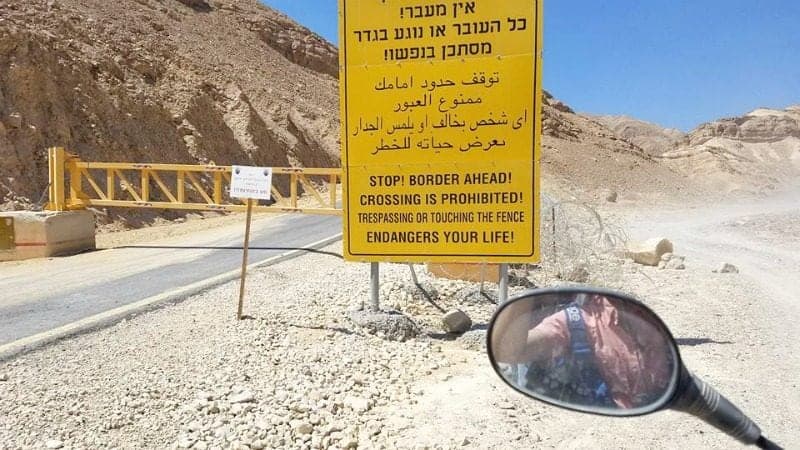 Explore in an off-road vehicle
Or take an off-road vehicle into the desert to catch glimpses of native wildlife. You literally drive along the Israel/Egyptian border and can see the fence that runs between the two countries along with the border control stations.
Bring along a scarf to cover your face because it is going to get dusty!
Love red rocks and the desert? Head to Timna Park to explore the ancient copper kingdom. Timna Park is approx 25 km north of Eilat and offers the perfect place to hike, bike, and explore.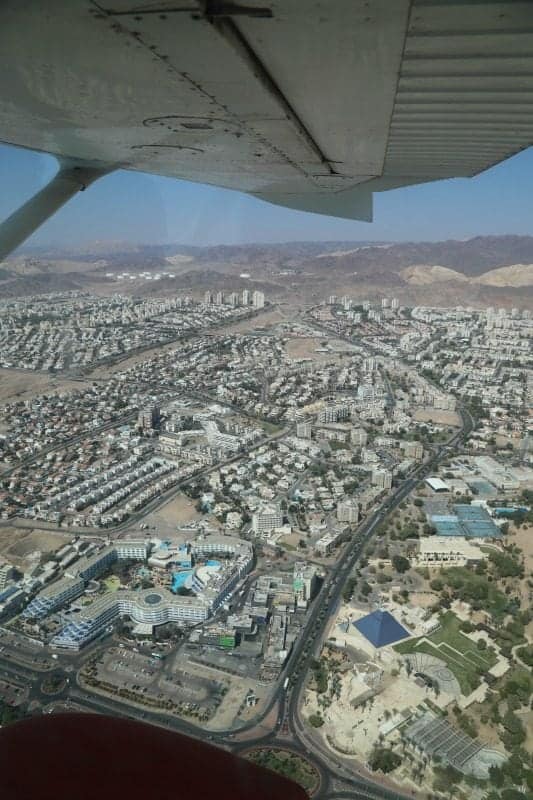 Take a scenic flight
Did you know that Eilat is at the border of Egypt, Jordan, and Saudi Arabia? You can book a scenic flight to see the borders of these countries along with looking at the Red sea from the air. If you chose to do a scenic flight make sure to give yourself enough time for security at the airport.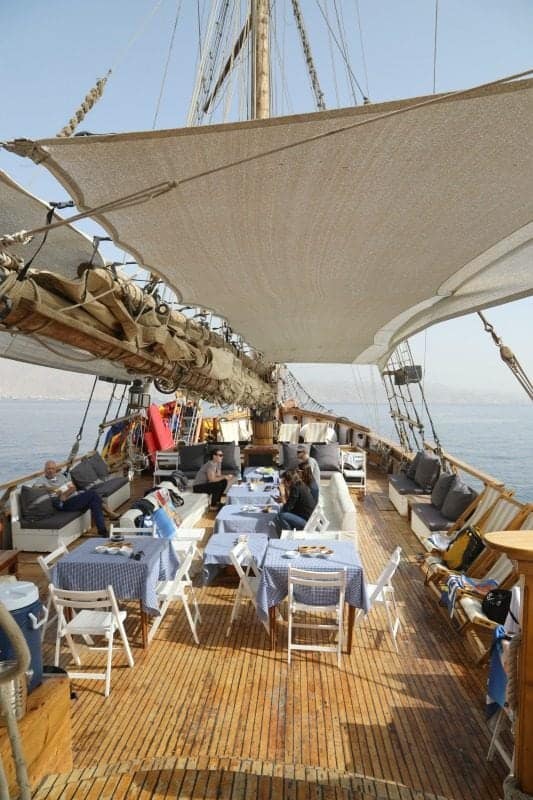 Take a boat ride out on the Red Sea
Want a relaxing day at sea?  Take a boat ride out on the Red Sea. Lounge chairs and a hot tub on deck invite you to relax and watch the world go by.
Feel like cooling off head over to the inflatable waterslide and get ready to splash into the Red Sea.
They also brought over a huge raft called a water shark for a bit more of a thrill ride.
Whether you are looking for adventure, beach time, or family time you can find it all on Eilat, Israel.
Don't worry if you work up an appetite during your adventures! The food in Eilat is delicious!
Israel Travel Articles