Ever have one of those days that's hard to put into words? Spending a day at the Grand Haven Lighthouse was that day for me.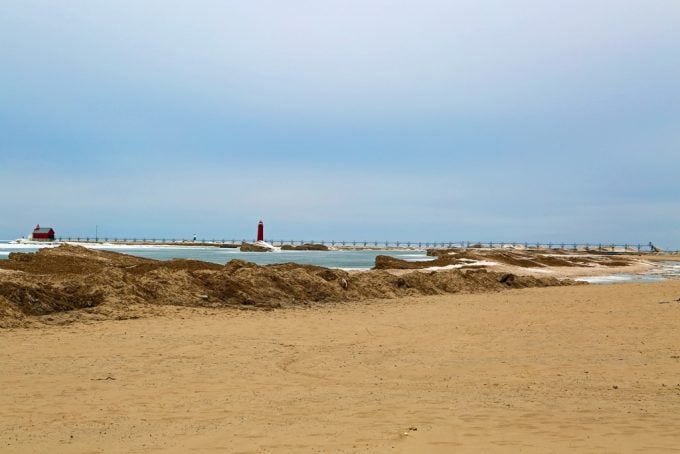 It struck me right away when I started walking on the beach staring at what looked like icebergs, frozen shoreline and big clumps of sand that made no sense.  Upon closer inspection I noticed there was mounds of ice underneath the sand as I walked the beach. The view was spectacular!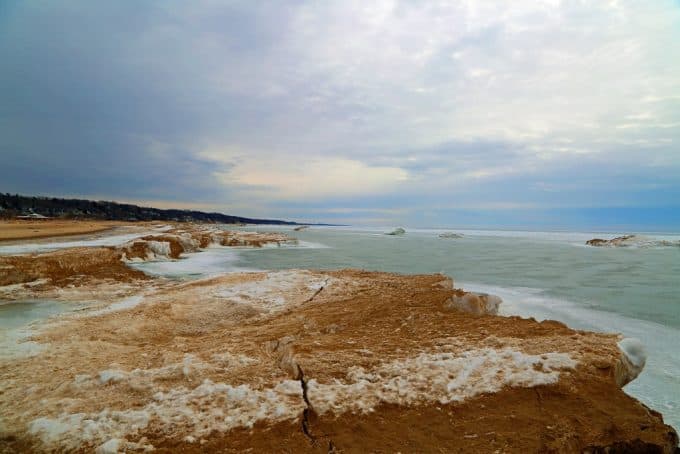 I found out later that Lake Michigan gets hit with strong storms in the winter that helped create this dramatic landscape. I stared out in amazement then knew I had to go out and see the lighthouse!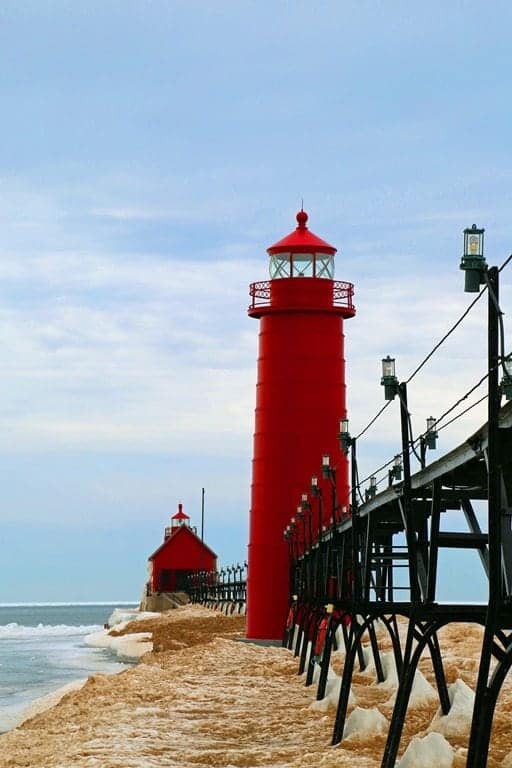 There are several signs at the beginning of the pier stating that it is a working pier and not designed for public use. It also states there have been over 50 deaths off this pier and enter at your own risk. I was still drawn out to see the lighthouse! I watched my step as I was walking on Ice the entire way. The left side of me appeared completely frozen while the right side was a river feeding into Lake Michigan .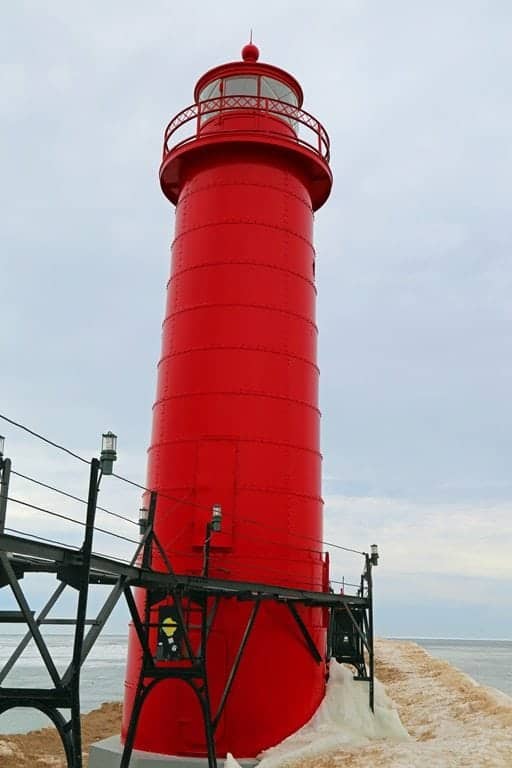 I was awe struck and continued out towards what appeared to be a second lighthouse. I was greeted by a fisherman as I approached the second lighthouse. He was very friendly and talked for several minutes. He did caution me that the right side had swift water moving out and lots of ice. He said the people that fall in there never return so stay alive and stay on the left side. He also reminded me that I was walking on ice that was probably ten feet thick at the end of the pier so watch my footing! I thanked him for the advice and continued on.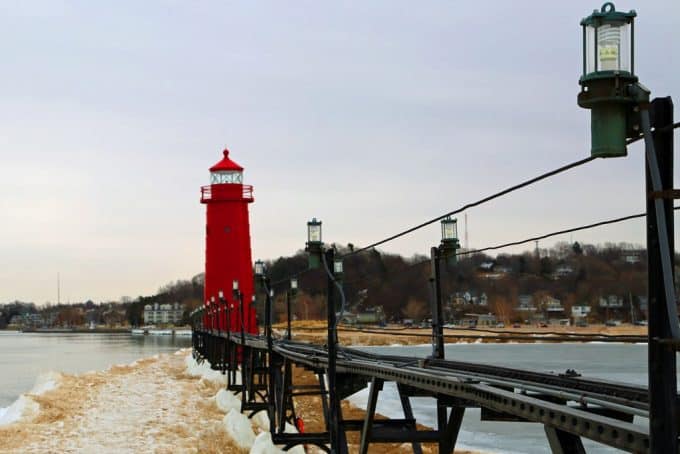 I noticed the catwalk that was well above my head as I started walking down the pier was now at eye level and could have easily stepped onto it from the ice! The fisherman was right about how much ice was on the pier! I cautiously walked around the second lighthouse on a narrow path and turned around. My jaw dropped! WOW! The ice covered front was proof of the storms that came through all winter.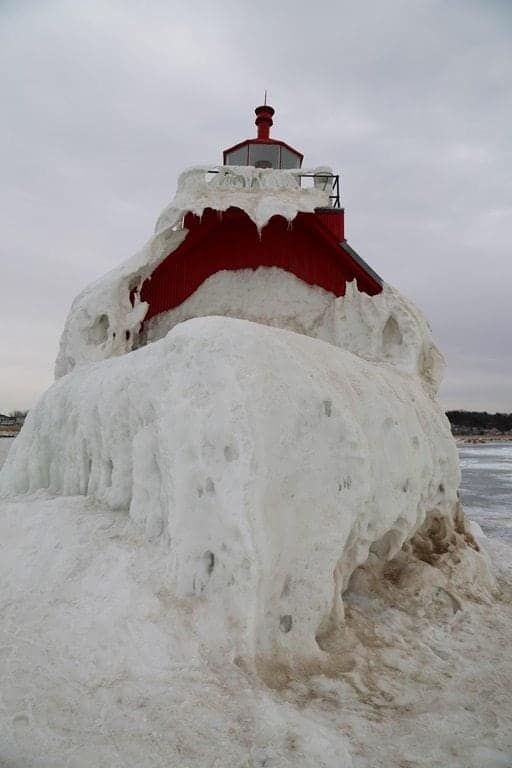 I stared in amazement! I then looked down and could see the edge of the pier well below me. There was nothing but ice surrounding me in every direction. I had to stop and make a 360 degree video to show this incredible view!
I eventually start heading back. I took my time just staring out over the frozen lake and struck up conversations with other visitors walking out to the lighthouse. I found myself in the role of the fisherman warning other visitors of the dangers and to stay safe.
This was a day that well surpassed all expectations! I came out expecting to go out and take a couple pictures of  lighthouse and visit the town of Grand Haven. Instead I had an incredible experience at the lighthouse and Grand Haven was very quiet. Turned out it's very busy in the summer. It did not matter, the day was perfect!