I was so impressed with all of the things to do in Fort Wayne, Indiana during my visit. Visitors of all ages can find something fun to do! Check out a show, enjoy a great meal or just wander and enjoy the amazing art that is found all over the city.
These are a few of our favorite things to do in Fort Wayne Indiana!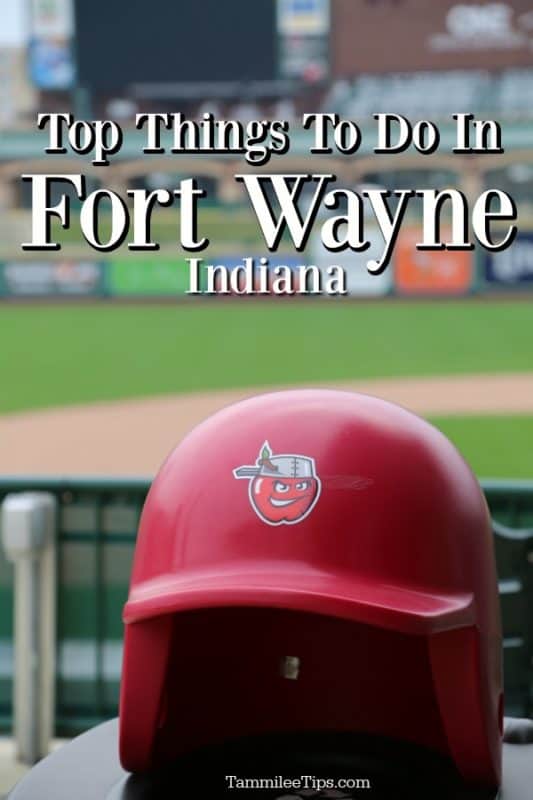 Things to do in Fort Wayne, Indiana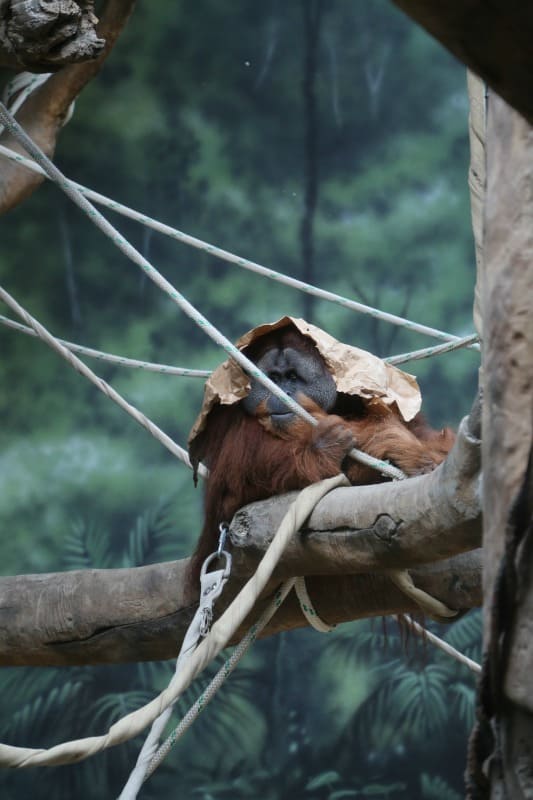 Fort Wayne Children's Zoo
The Fort Wayne Children's Zoo is consistently named one of the top 10 zoos in the nation. They are celebrating their 50th season this year!
The zoo is the perfect way to spend the day as a family. Check out the new stingray exhibit, baby orangutang, and so much more!
The zoo is open from April 25-October 11 from 9 am to 5 pm.
Check out the Fort Wayne Children's Zoo website for more info!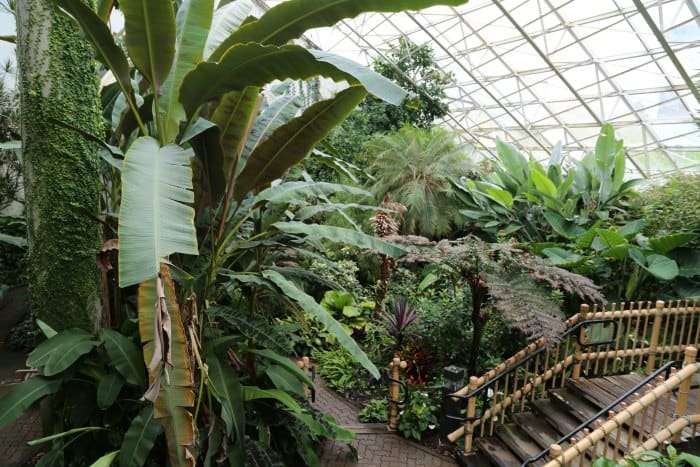 Foellinger-Freimann Botanical Conservatory
Easily accessible from downtown Fort Wayne the Botanical Conservatory is the perfect place to relax for a few hours.
There are seasonal displays, four outdoor gardens, a tropical garden, and more! There is an educational kids' area perfect for learning more about biodiversity and our plant life.
You can find out more by checking out the Botanical Conservatory website.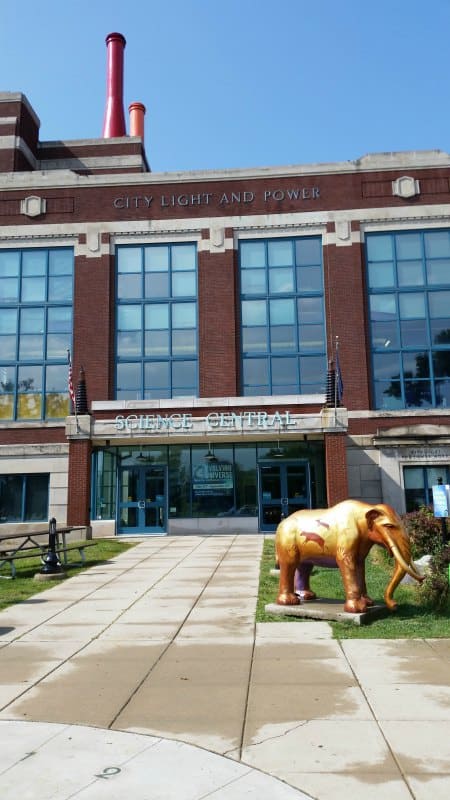 Science Central
Fun for all ages can be found at Science Central! Explore over 120 exhibits that are hands-on and educational.
Watch the world rotate at the Science on a Sphere exhibit. Kids and adults will have a great time learning about science at Science Central.
You can find out more by checking out the Science Central Website.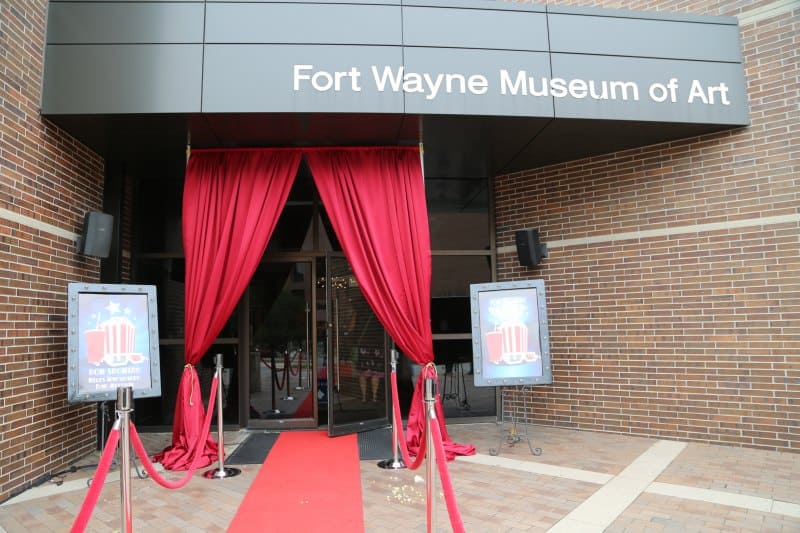 Fort Wayne Museum of Art
Fort Wayne is an art town! From the 50 bike rack installations to the Fort Wayne Museum of Art you can find art on every corner of Fort Wayne.
The Museum of Art features a gorgeous glass display in the summer, an outdoor sculpture area, and more. They have a diverse span of art from contemporary to historical art.
I was mesmerized by the amazing array of art that is showcased at the museum. From paintings to glass sculptures the museum has a little bit of everything.
This is not a stuffy art museum with paintings that are abstract and blah. This museum is filled with contemporary and historic art from the United States.
The FWMoA is located in downtown Fort Wayne on Main Street next to the Arts United Center at the corner of Main and Lafayette. Parking is available behind the building and is fully handicap accessible.  One thing to know is the parking lot behind the Museum is owned by Arts United. Parking in the lot is free unless there is a performance or event at the Arts United Center, then a $3 fee will be charged.
Gallery Hours
Sunday, 12 - 5 pm
Tuesday - Saturday, 10am - 6pm
Thursday 10 am - 8 pm
The galleries are closed Mondays and major holidays, including:
New Year's Day
Christmas Day
Independence Day
Thanksgiving Day
The Fort Wayne Museum of Art can also be found on Facebook and Twitter
You can find out more by checking out the Fort Wayne Museum of Art website.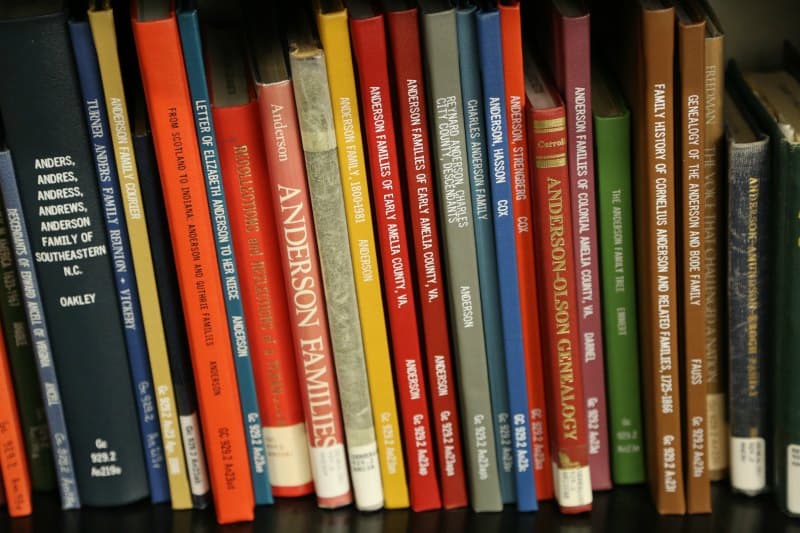 Allen County Public Library Genealogy Center
Ok, I am guessing you didn't expect me to list a library as a thing to do, but it really is!
If you have even a glimmer of interest in researching your family genealogy this is the place to go!
I have always wondered about our family history but was never sure how to go about researching our genealogy.
During my trip to Fort Wayne Indiana, we had the opportunity to visit the Fort Wayne Indiana Genealogy Center and it was amazing. The center is the largest public genealogy library in the country.
The Genealogy Center can be found at the Allen County Public Library right downtown Fort Wayne.
You can easily spend hours or weeks at the genealogy center researching your family history. The $65 million dollar facility houses over 456,000 print volumes and 660,000 microfilm resources.
This doesn't even include the amazing amount of genealogy resources you can access online for free during your visit.
The library includes family and local histories from the United States, Virgin Islands, Ireland, and Eastern Europe.  The collection includes ship passenger lists, military regimental histories, southern plantation records, Native American census, and tribal records just to name a few things.
The trained genealogy staff is a wealth of information and help.  The amount of information available to research family histories is growing daily with the increase in technology that is available. The library staff can help you dive into this massive amount of information and help you research smarter!
During my visit, the librarians helped me located my maternal grandparent's wedding registry and certificate. It is hard to describe the feeling of seeing my grandparent's handwriting and seeing their marriage certificate. That moment made me want to spend hours at the genealogy center diving into my family history. We located my great-great-great-grandparents on a census.
I learned that one of my relatives had 13 kids. I would love to see how the family tree branches out and track my family history. I see future visits happening soon to the genealogy center. There are so many great resources available during a visit.
One of the writers who was with me was able to find a photo of one of her relatives during our visit. Another writer found out a relative was an egg salesman in the early 1900s. So many pieces of family history are in the library.
The Fort Wayne Indiana Genealogy Center is located at 900 Library Plaza downtown Fort Wayne.
You can find out more by visiting the Fort Wayne Genealogy Library website. If you are interested in starting researching, your family history check out their tips on getting started and genealogy forms. They helped me out a ton!
Fort Wayne Firefighter's Museum
We didn't have the chance to visit the Firefighters museum during our visit but it looked really great!
Located in historic Engine House No. 3 the museum showcases artifacts used by Fort Wayne's earliest firefighters.
Two stories of equipment and photos from 160 years of fire fighting in Fort Wayne.
You can find out more by checking out the Fort Wayne Firefighter's Museum website.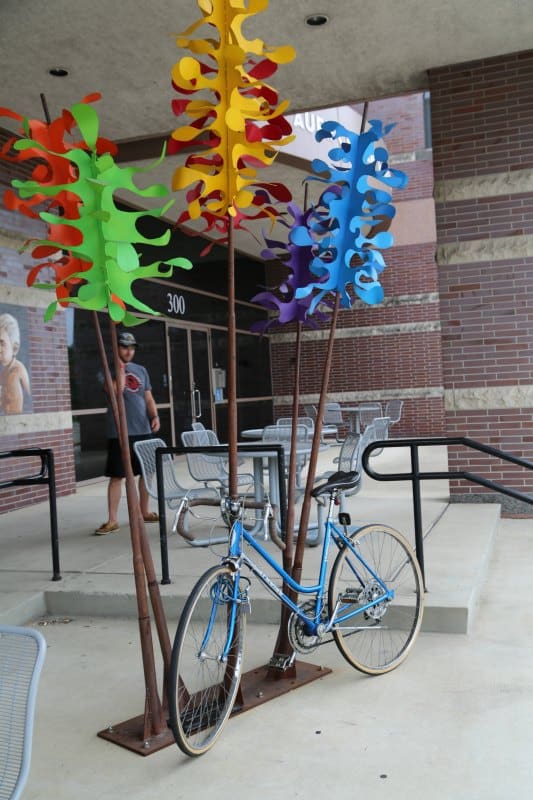 50 sculptural bike racks located around Fort Wayne
You can grab a map at the Fort Wayne visitor center and go on a hunt for all of the amazing bike racks around town.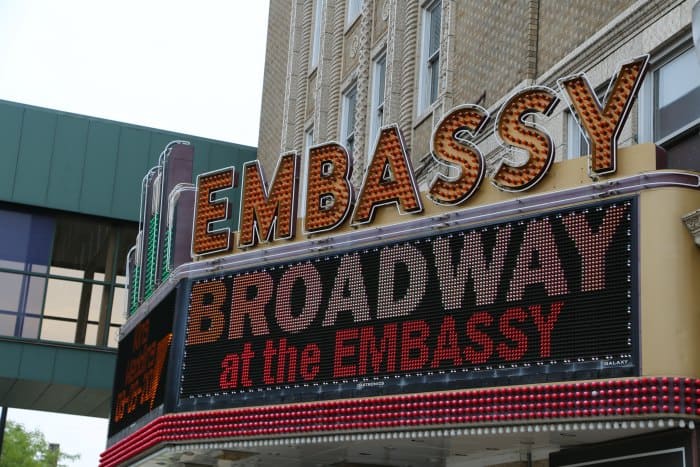 Visit the Embassy Theatre for a show
Check out Broadway at the Embassy or a concert at the Embassy theatre. This historic theater was built in 1928. To find out more check out the Embassy Theater website.
To learn more about things to do in Fort Wayne check out the Visit Fort Wayne website or stop by their visitor center located at 927 S. Harrison Street in downtown Fort Wayne.
Visit Fort Wayne also has a mobile site that is great for accessing your phone while in town. Check out the current city calendar, hotel packages, coupons and so much more!

Fort Wayne TinCaps Baseball
Additional Indiana Resources
We visited Fort Wayne during a hosted press trip. All opinions expressed are our own.