When you think of Indiana do you think of breweries, wineries, and distilleries? Today I am excited to share with you Breweries, Wineries, and Distilleries in Bloomington, Indiana!
I have to admit that this was not something I thought of for Indiana. During my visit to Bloomington, Indiana I had the chance to tour a couple of the local wineries, Upland Brewery and Cardinal Spirits. I was so impressed with the cocktail and wine scene in Bloomington.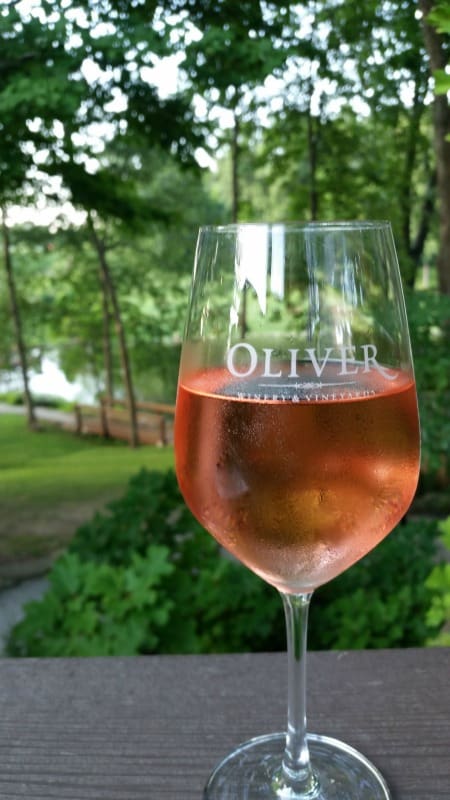 Breweries, Wineries, and Distilleries in Bloomington Indiana
Oliver Winery
The event I attended at Oliver Winery was absolutely gorgeous. The winery has an impressive grounds area that you can enjoy during your visit. I was really impressed with the 2014 Creekbend Catawba I tried.
The grapes thrive in Indiana summers making this wine brim with flavors of strawberry and peach. I wish I would have picked up a bottle or three to bring home with me.
Oliver Winery has an impressive array of wines available including dry white wines, dry red wines, semi-dry wines, honey wines, semi-sweet wines, and dessert wines. The 2013 Creekbend Catawba Late Harvest was also lovely. Notes of peach, watermelon, and strawberry were easily detected in this wine.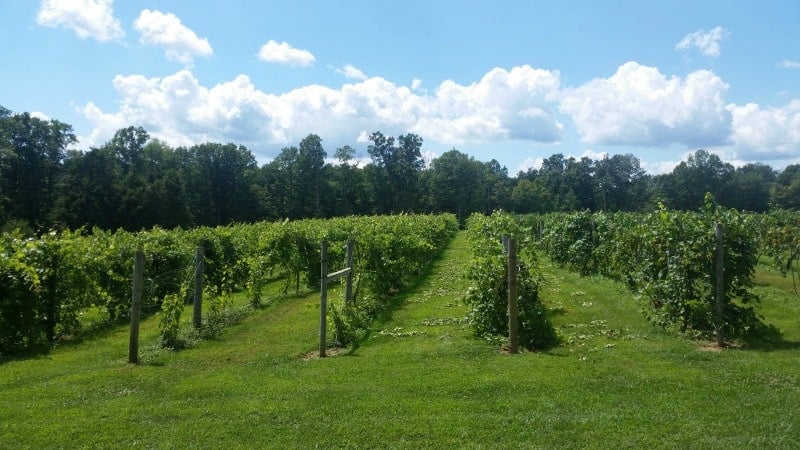 Butler Winery
Butler Winery is located just outside of Bloomington. The winery opened its doors in 1983 making it the 4th oldest winery in Indiana. The winery is open year-round offering exceptional wines to try.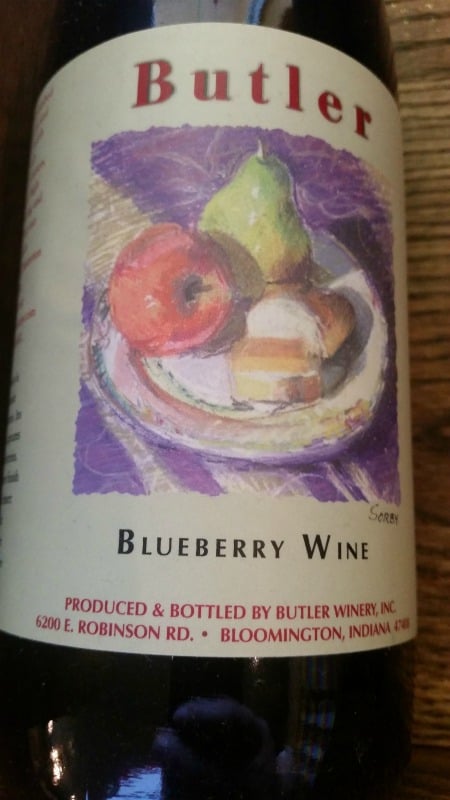 If you are anywhere near Bloomington Indiana you have to pick up a bottle of Butler Blueberry Wine! OH MY GOODNESS YUM!
I brought a bottle home and I can't wait to enjoy it out on the deck in the sunshine. It is so dang good!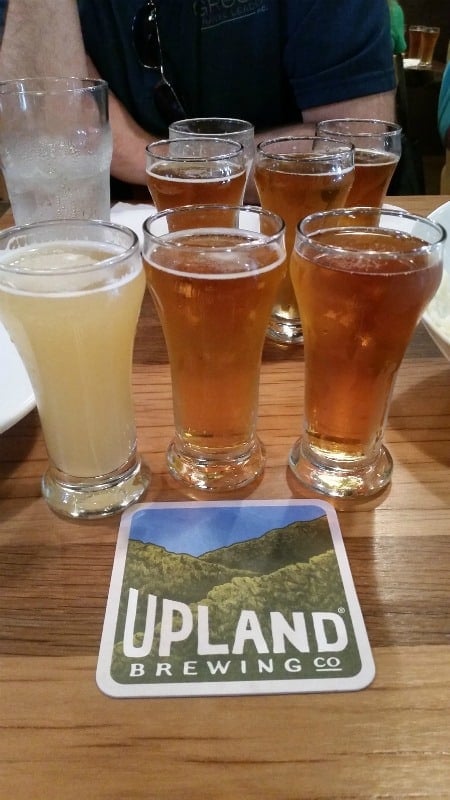 Upland Brewing Company
For the beer lovers, Upland Brewing Company will not disappoint! Foodies don't worry they have amazing food along with their great beer.
Fresh, local, and sustainable ingredients are the key factors for their food and beer philosophy whenever possible. One of the beers they had really surprised me.
I had never heard of an orchid sour ale before my visit to Upland Brewing Company. Made with edible orchids the beer has a mild, sweet floral fragrance and flavor.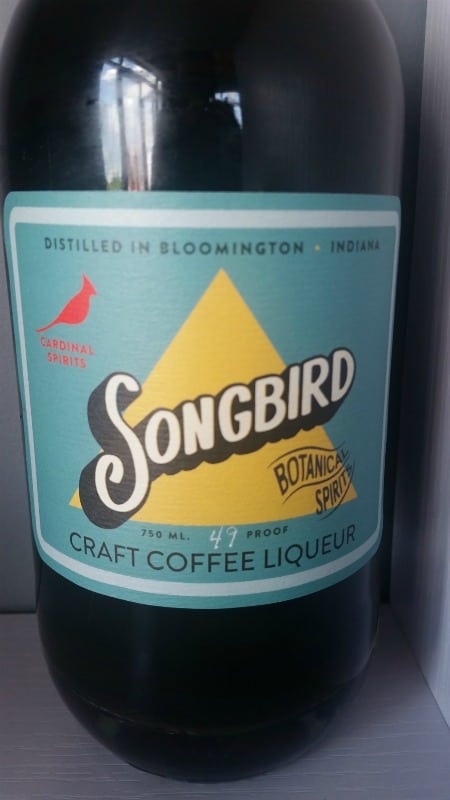 Cardinal Spirits
For liqueur fans look no further than Cardinal Spirits! This distillery makes a handful of craft liqueurs including vodka, American Gin, Standard Dry Gin, Tiki Rum, White Oak Whiskey, Songbird Flora, Songbird Craft Coffee Liqueur, and Bramble Black Raspberry Vodka.
I heard so many great things about the Songbird Craft Coffee Liqueur during my visit to Cardinal Spirits!  The Songbird Craft Coffee Liqueur is cold brewed using freshly roasted coffee beans from the coffee shop down the street Hopscotch Coffee.
The coffee vodka has notes of caramel, vanilla, and chocolate along with of course coffee.
Cafe A L'Orange
Ingredients
1.5 oz Songbird Craft Coffee Liqueur
1.5 oz Cardinal Spirits Vodka
Orange Peel
Directions
1. Shake ingredients with ice, strain into a small old fashion glass with a large ice cube
2. Garnish with an orange peel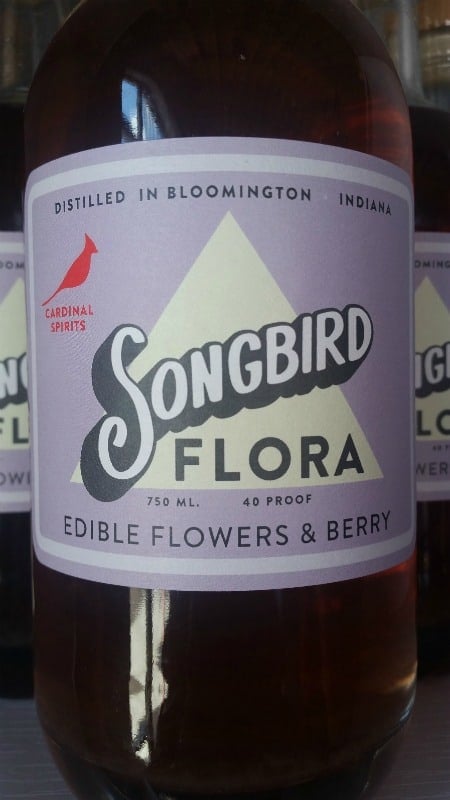 Check out the Songbird Flora!
Flora Spritzer
Ingredients
1 ½ oz Songbird Flora
fresh lemon juice
club soda
Directions
1. Add Flora and a squeeze of lemon juice to a tall glass of ice, then top with club soda
2. Garnish with an edible flower or lemon slice
If you are visiting Indiana a stop in Bloomington is well worth it! There is something for everyone!
Additional Indiana Resources
Things to do in Fort Wayne, Indiana