I am pretty sure Olive Garden Breadsticks are one of the most amazing treats out there! I don't know about you but I eye stalk the breadsticks until the waitress brings them to our table. My eyes follow the bread sticks around the restaurant until a nice warm basket is set down in front of us to enjoy.
There is nothing quite like biting into a warm yummy  Olive Garden breadstick and just enjoying it. Here's the thing though we rarely treat ourselves to dinner at Olive Garden.  We are incredibly focused this year on keeping with our budget and paying off our car. I have been on a mission to make our favorite restaurant treats at home.
This week I decided to make Copy Cat Olive Garden Breadsticks and let me tell you this recipe is dangerous! I seriously mean red warning lights, caution tape dangerous!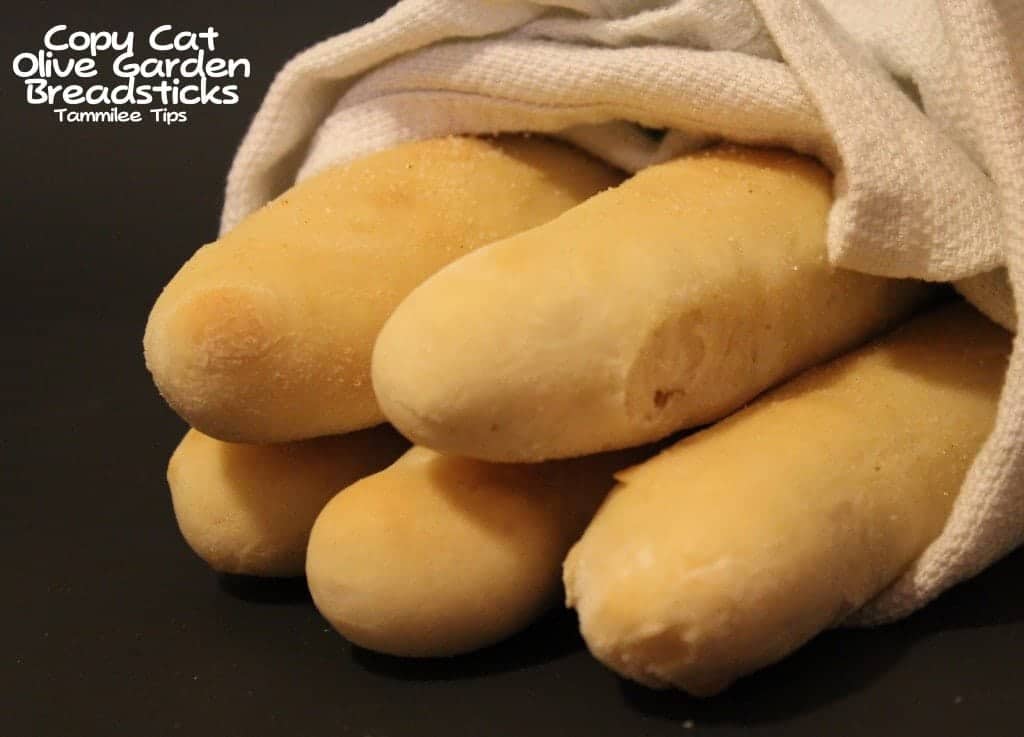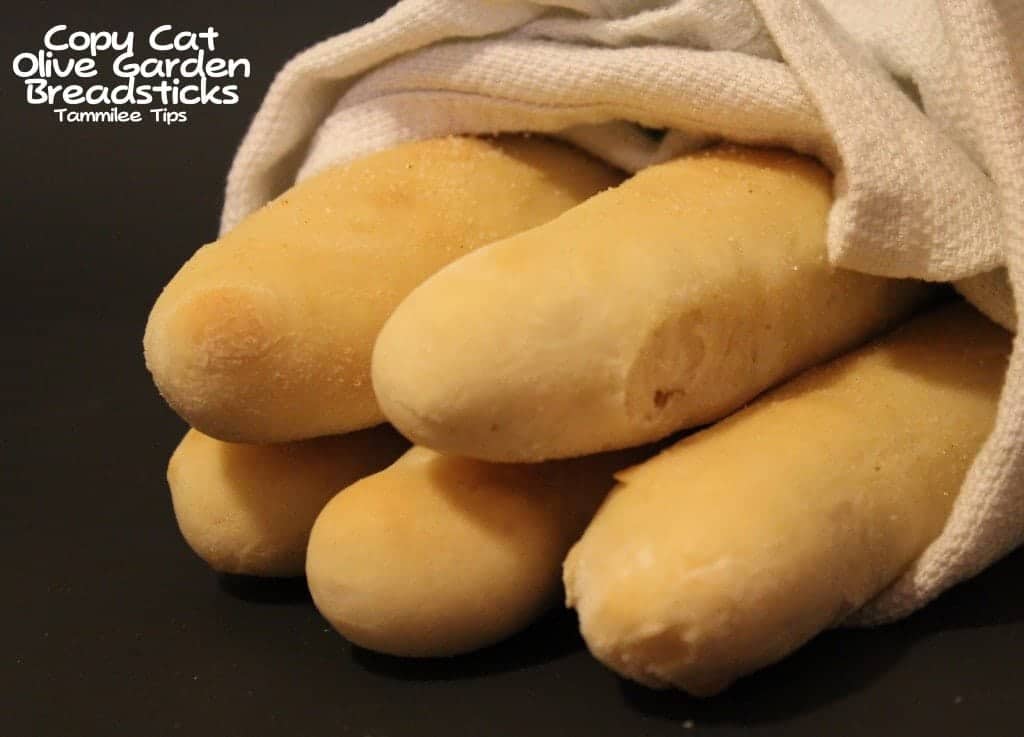 Copy Cat Olive Garden Breadsticks
Ingredients
(I normally list out how much you need for each ingredient, this recipe calls for ingredients to be added multiple times and honestly it gets a bit confusing listing the overall amounts so I am going to list the ingredients and then break down how much in the steps)
Warm Water
Active Dry Yeast
Sugar
Flour
Salt
Vegetable Oil
Ingredients needed once the breadsticks are out of the oven
Margarine or butter
Salt
Garlic Powder
Directions
In a bowl of a electrical stand mixer ( I used our KitchenAid Mixer) whisk together 1 cup + 2 tablespoons warm water, 1 1/4 teaspoon active dry yeast and 1/2 teaspoon granulated sugar until yeast has dissolved.
Allow to rest for 10 minutes
Add in remaining 1 tablespoon and 2 1/2 teaspoons granulated sugar, 1 1/2 cup flour, 1 3/4 teaspoon salt and 3 tablespoons vegetable oil
Switch to the paddle attachment
 and blend until mixture is well combined
Switch mixer to the Dough Hook
 and add in 1 1/2 cups flour, knead mixture on slow speed adding 1/4 cup flour at a time
Knead mixture until the dough is smooth and elastic, the dough should pull away from the bowl but still be slightly sticky
Transfer dough to a large buttered mixing bowl, cover and allow to rest in a warm spot until it doubles, about 1 1/2 hours
Punch risen dough and divide into 12 segments, Keep segments covered while you are working
Roll each segment into a rope on a lightly floured surface
Transfer to a Silpat Mat
 or buttered cookie sheet
Cover and let rise for 1 hour
Preheat oven to 425 degrees
Bake for 11 -13 minutes until golden brown
In a small bowl whisk together 1/2 teaspoon salt and 1/4 teaspoon garlic powder
Remove breadsticks from the oven and run a stick of butter/margarine over the hot breadsticks. Immediately sprinkle with garlic/salt combo
Serve warm and enjoy!
Do you love recipes? Check out our copy cat recipes, dessert recipes, and our Crock Pot Recipes.
Recipe adapted from Cooking Classy