Easy Olive Garden Recipe Copycats you can make at home! The flavors you love in easy to follow copycat Olive Garden Recipes.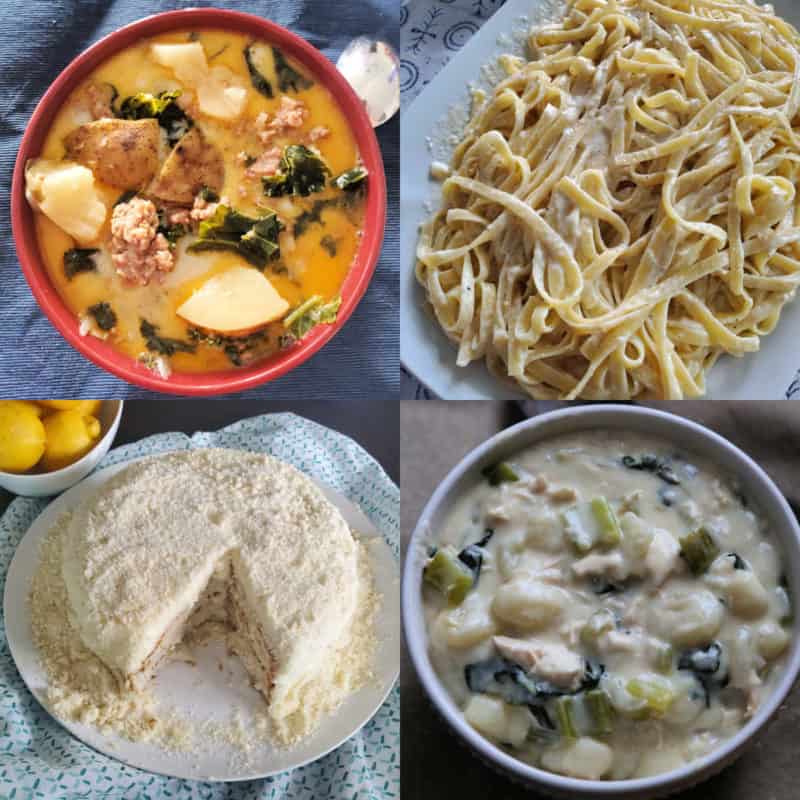 Easy Olive Garden Recipes to make at home
There is a lot to love about Olive Garden!
Known for the catchphrase "When you're here, you're family," the Italian-inspired restaurant chain Olive Garden is as American an institution as they come. At the end of 2022, 894 of the chain's 900-plus restaurants were based in the United States.
Did you know that General Mills, the same parent company behind Cheerios, Cinnamon Toast Crunch, and Lucky Charms, established Olive Garden? Following its success with acquiring Red Lobster, the cereal king sought to replicate that success with Olive Garden.
At present, Olive Garden is owned by Darden Restaurants, the same company behind Cheddar's Scratch Kitchen, LongHorn Steakhouse, and Yard House.
While it's neither fine dining nor authentic Italian, Olive Garden scratches that itch for value-friendly comfort food, which is why John and I love it for date nights. In response to a 2014 critique of its dining experience, Olive Garden made significant changes to simplify the menu and perfect existing classics. Its kitchens make its four soups from scratch every morning, and fresh pre-rolled breadstick dough is delivered daily.
Even the cocktail menu is decent. Items like the Italian Margarita, an amaretto-infused margarita, and the Blue Amalfi, a cocktail designed to reflect the warm waters off Italy's Amalfi coast, have the look and feel of a mixologist-crafted drink. The chain even released a wine label in 2020, and its restaurants are known to have robust offerings in-house.
Are Olive Garden Breadsticks Vegan?
The breadsticks at Olive Garden are one of its most-loved unlimited menu items, and they are the perfect companion to a meal filled with soups and pasta dishes. According to a 2014 report, Olive Garden served between 675 million and 700 million breadsticks yearly, or three per patron.
The 2021 rush of food service workers outing back-of-the-house secrets may make you wonder whether Olive Garden breadsticks are vegan. The surprising answer is yes!
Olive Garden breadsticks are vegan. They are made only of flour, yeast, water, sugar, and salt. After being baked in an industrial-grade bread oven made to handle heavy customer volume, they are generously brushed in a mixture of dairy-free margarine and garlic salt.
Being safe for a vegan diet is only one of the reasons why Olive Garden breadsticks are so good. The breadstick dough is never frozen. Instead, the pre-rolled dough is delivered daily to each restaurant. A new batch is baked every 15 minutes to guarantee that sticks are always served hot and fresh.
Olive Garden's a la carte "Create Your Own Pasta" allows diners with dietary restrictions to build their plates of pasta from a menu of vegan and vegetarian options. All pasta kinds are vegan since they are cooked from dried noodles, and a gluten-free rotini is available. The chain seems receptive to custom add-ins, like vegetables, that add more nutrition for vegan diners.
Here are other vegan options at Olive Garden:
Minestrone Soup: The veggies are nutrient-dense, and the beans are a great plant-based protein source that will keep you full!
Salad with Olive Oil and Balsamic Vinegar (no croutons or dressing)
Angel Hair Pasta
Fettuccine Pasta
Rigatoni Pasta
Small Pasta Shells
Spaghetti
Marinara Sauce: This sauce is perfect for dipping your breadsticks!
Tomato Sauce
Broccoli
Spaghetti with Marinara Sauce
The following options are vegetarian-friendly:
Gluten-Free Rotini
Alfredo Sauce
Creamy Mushroom Sauce
Five-Cheese Marinara Sauce
Fettuccine Alfredo
All of Olive Garden's desserts are safe for a vegetarian diet. Only the raspberry sauce is vegan-friendly. While our copycat Lemon Cream Cake below isn't vegan, it can be made vegan-friendly by swapping the white cake mix, heavy cream, and butter for your go-to vegan baking alternatives.
Are Olive Garden Meatballs Gluten-Free?
Diners who frequent Olive Garden will be pleased to know that the restaurant chain has a transparent policy regarding food allergies and gluten-sensitive diets. The restaurant's Nutrition section has subsections, menus, and guides for these dietary restrictions.
While Olive Garden's meatballs are gluten-containing and thus not gluten-free, the chain offers gluten-free rotini pasta made primarily of rice flour. It is held separately and made to order to ensure no cross-contamination.
These are on Olive Garden's roster of gluten-sensitive menu items:
Zuppa Toscana
Famous House Salad without Croutons
Grilled Chicken Parmigiana
Herb-Grilled Salmon
6 oz Sirloin
Rotini Pasta and Marinara: This option is available on the kids' menu.
Rotini Pasta and Meat Sauce: The meat sauce is made of Italian sausage and ground beef. This option is also available on the kids' menu.
Grilled Chicken with Rotini Pasta & Marinara (kids' menu)
You may notice that Italian salad dressing is missing from this list. According to the chain, Olive Garden's Italian dressing doesn't contain gluten, but the chain can't guarantee that no cross-contamination took between preparation and serving. The restaurant thus recommends that gluten-free diners inform servers of any food intolerances.
Olive Garden Recipes
From breadsticks to dessert time, we have a collection of Olive Garden recipe favorites that will give your family the comfort of an Olive Garden meal without setting foot outside the door.
These Olive Garden Copycat recipe are packed with flavor.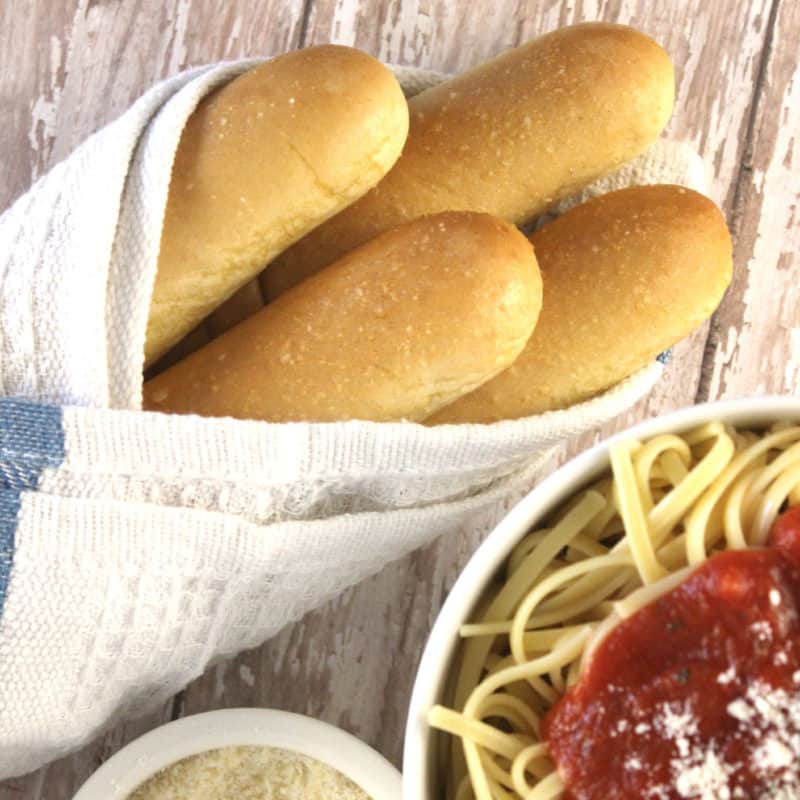 One of the pleasures of dining at an Olive Garden restaurant is unlimited breadsticks. We made this copycat recipe almost nine years ago to save money as we worked toward some time-sensitive financial goals we'd set for the year.
We're happy to say that these Olive Garden breadsticks are just as tasty and pillowy-soft as the original. You'll need an electric mixer to knead the dough. These are best served fresh from the oven.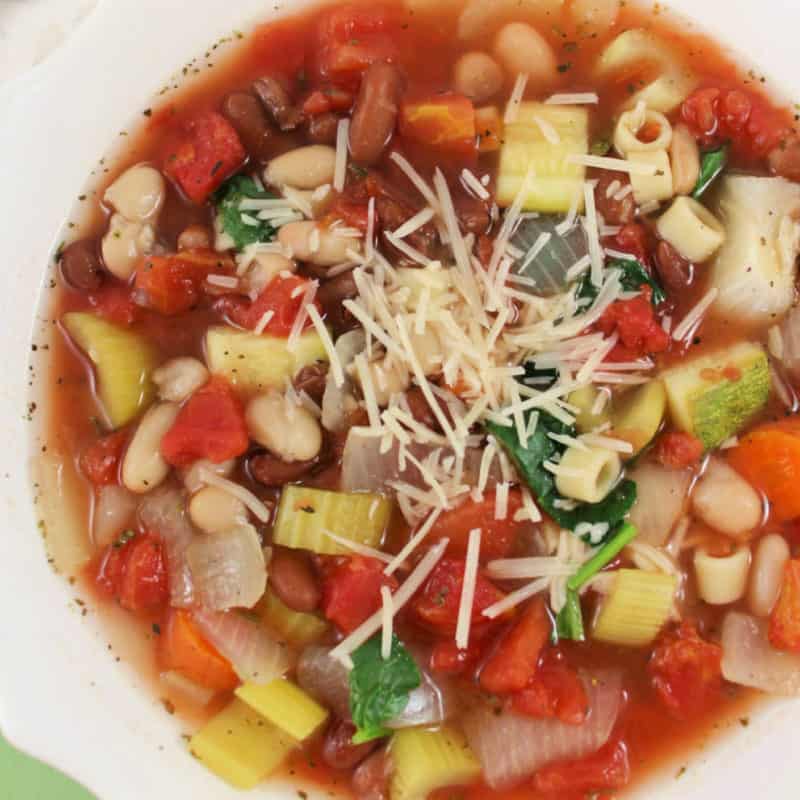 It's not always possible to get to Olive Garden in the dead of a Spokane winter, which inspired this copycat Olive Garden minestrone.
The red kidney beans and white navy beans fill you up, while the spices and herbs comfort the senses as you cozy up on the couch.
This soup is vegan-friendly when served without Parmesan cheese. Since the recipe requires so many vegetables, we recommend a vegetable chopper.
The vegetable chopper makes it so much easier to evenly chop the celery, yellow onions, and more.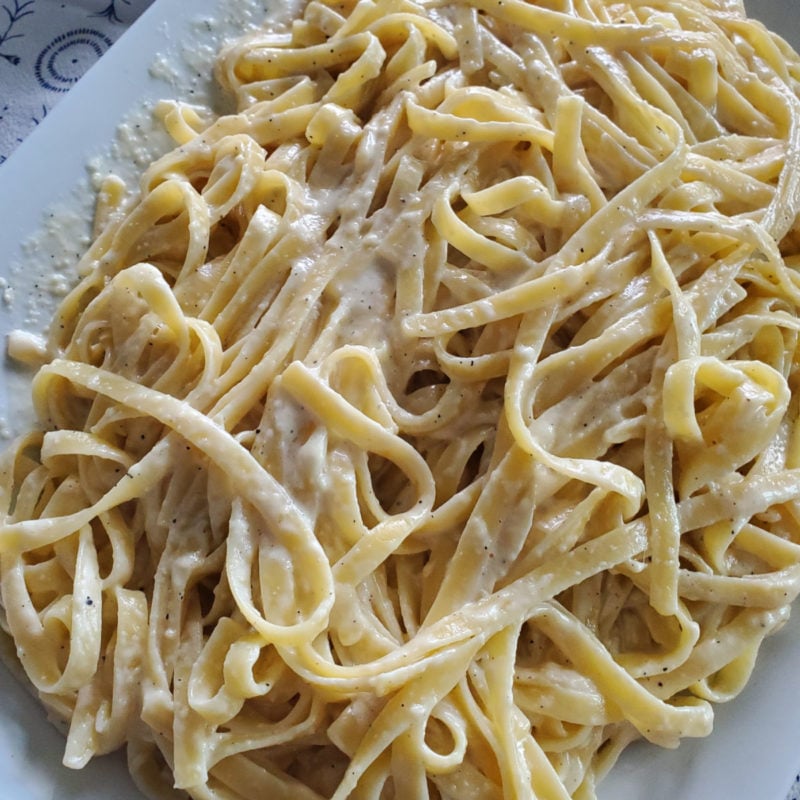 This copycat Olive Garden Alfredo, which has the creamy richness of the original, helped get us through the onset of the pandemic when most nonessential establishments were still closed.
Fettuccine Alfredo is a comforting dish that adjusts well to preferences at the dining table. Add cooked chicken breast to make it a chicken Alfredo, use fat-free milk instead of heavy cream for a skinny Alfredo, or mix in shaved Romano cheese for a cheesier sauce.
Some days I use this as a dip for breadsticks and enjoy it for an afternoon snack.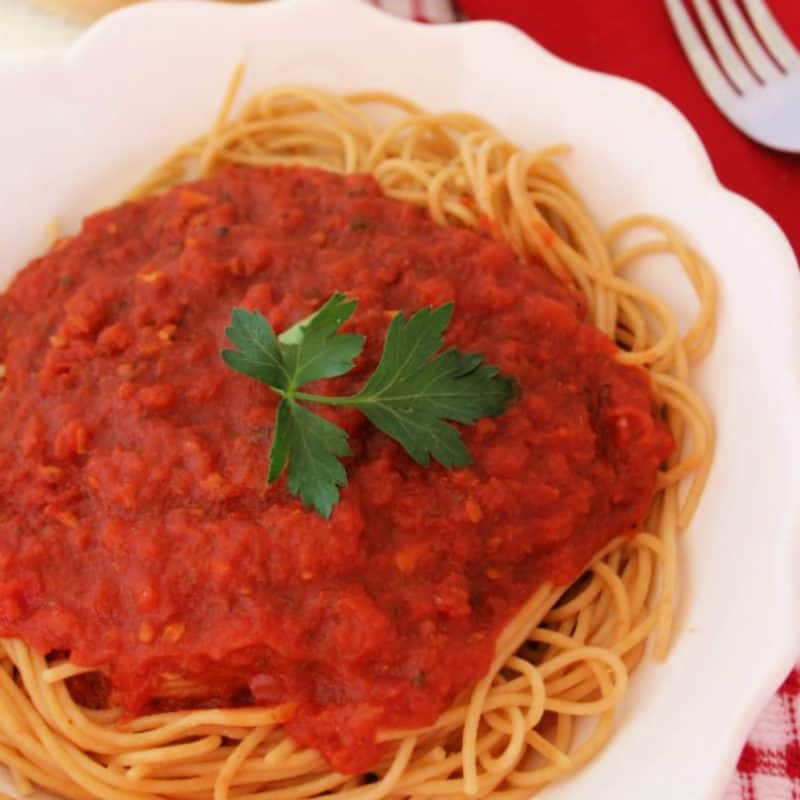 Italian food is one of our household favorites, and we love recipes that can be made ahead once and frozen until we're ready to use the rest.
This fragrant slow-cooked marinara sauce is a perfect bread dipper and pasta topping. For a vegetarian Italian meal, serve it on top of cooked pasta and pair it with a Caprese salad and breadsticks.
Want more vegetarian slow cooker recipes? We have vegetarian Crock Pot recipes.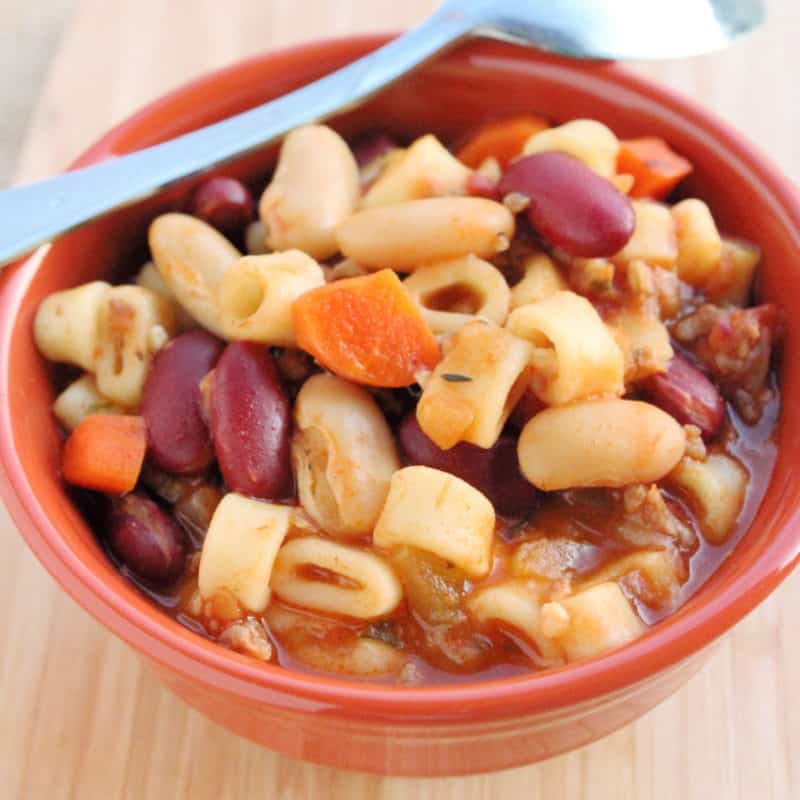 Pasta e Fagioli is Italian for pasta and beans, though our copycat soup recipe contains a chock full of warming ingredients that will keep you toasty on a cold winter's day.
Cannelini, red kidney beans, and Italian sausage swim in a broth of spices, herbs, vegetables, and bite-sized ditalini pasta.
Need chicken broth for this soup? Here's our Homemade Chicken Stock Recipe, complete with a how-to video.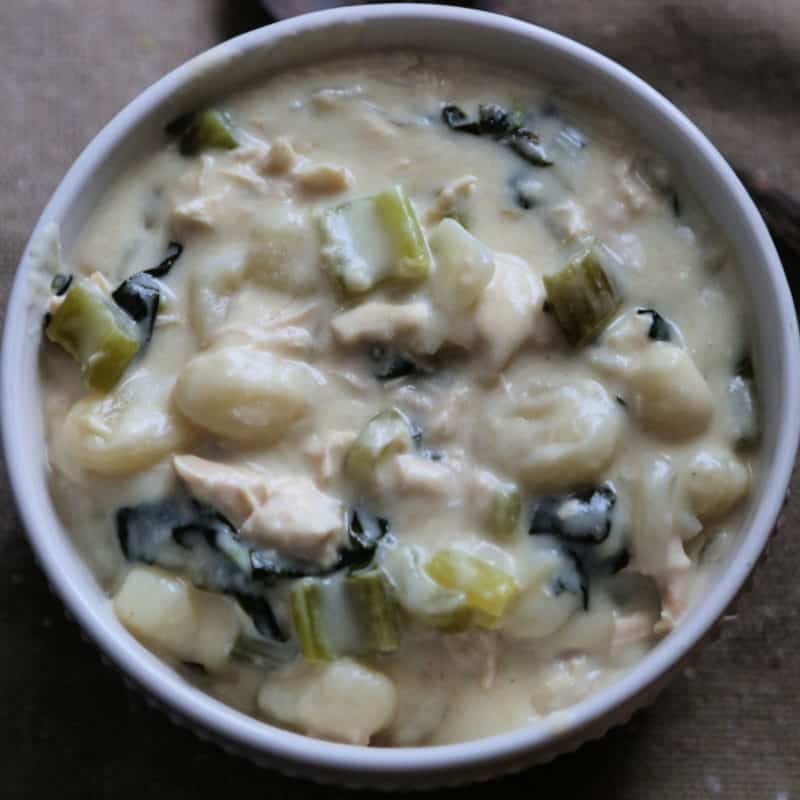 Gnocchi is an Italian dumpling made from potatoes, eggs, and flour, and the Chicken Gnocchi soup is one of Olive Garden's starting lineup of unlimited soups.
Our take on this hearty and rustic soup uses diced rotisserie chicken and ready-to-cook potato gnocchi as a shortcut. We like garnishing it with fresh Parmesan cheese.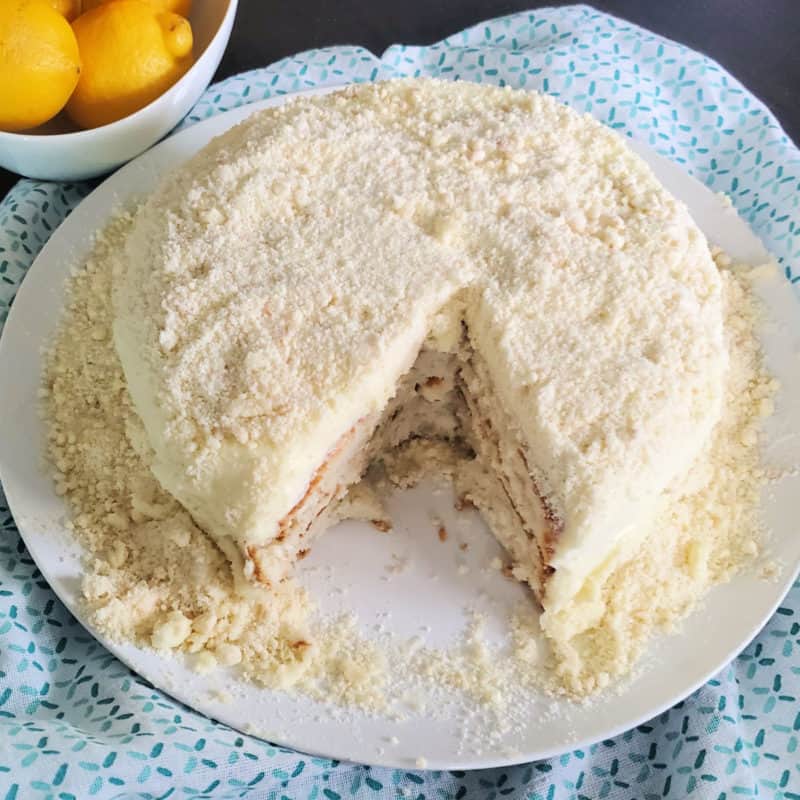 You'd never guess that boxed white cake mix is behind this creamy lemon cake. The vanilla crumb topping feels so indulgent for a homemade cake.
For the best results, we recommend chilling it in the fridge for a minimum of three hours to let it set before cutting.
Do you crave more cream cheese recipes? Or do you love Lemon Desserts?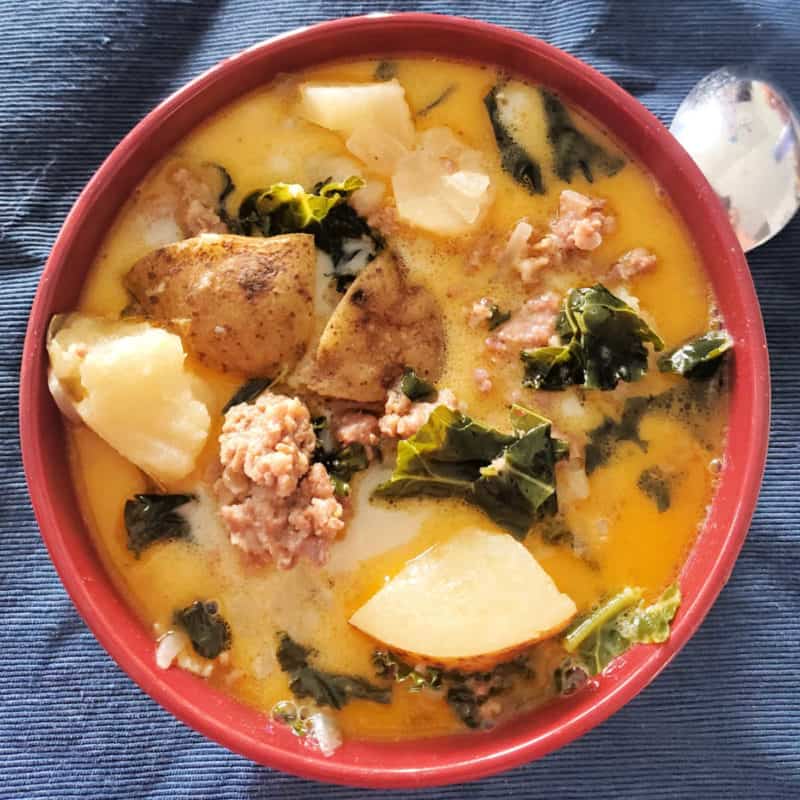 This one is for those winter nights you want a restaurant-quality soup but can't be bothered to leave the house - don't worry, we get it! Zuppa Toscana, or Tuscan soup in Italian, is a chunky soup much like Olive Garden's Chicken Gnocchi.
Instead of flavorful chicken and tender gnocchi, this Crock Pot soup has Italian sausage, potatoes, kale, and garlic cloves. Opt for spicy Italian sausage if you like it hot.
We are working on sharing more Olive Garden Recipes soon including Olive Garden Salad, shrimp carbonara, shrimp scampi, Olive Garden Chicken Scampi, lemon garlic sauce, basil pesto, and more.
Recipe Tips
Printable recipe card instructions are available in each recipe post.
Nutrition information, including calories, protein, calcium, carbohydrates, fiber, vitamin c, potassium, cholesterol, sodium, trans fat, monounsaturated fat, polyunsaturated fat, and more, will vary depending on the products used.
Great Recipe Collections
Leftover Ham Recipes - Are you wondering what to do with Leftover Ham? Don't worry; these leftover ham recipes are perfect for making the most of your holiday ham!
Celery Recipes - Are you wondering what to make with the celery that has been in your fridge? These are our favorite recipes with celery in them.
Bisquick Recipes - Everything from breakfast to snacks, to comfort food, and more! All of these recipes with Bisquick are made with simple ingredients and are quick and easy recipes!
Cherry Pie Filling Recipes - These cherry pie filling recipes, which range from Crock Pot favorites to boxed cake mix treats, are made instantly with ruby red cherry pie filling in a can, but they can also be made with any quality pie filling you have.