The Dauphine Orleans hotel opened in 1969 and has a history that is almost as old as New Orleans. The hotel is absolutely gorgeous! As a guest of the Hotel Dauphine, you get to experience life in the heart of the French Quarter.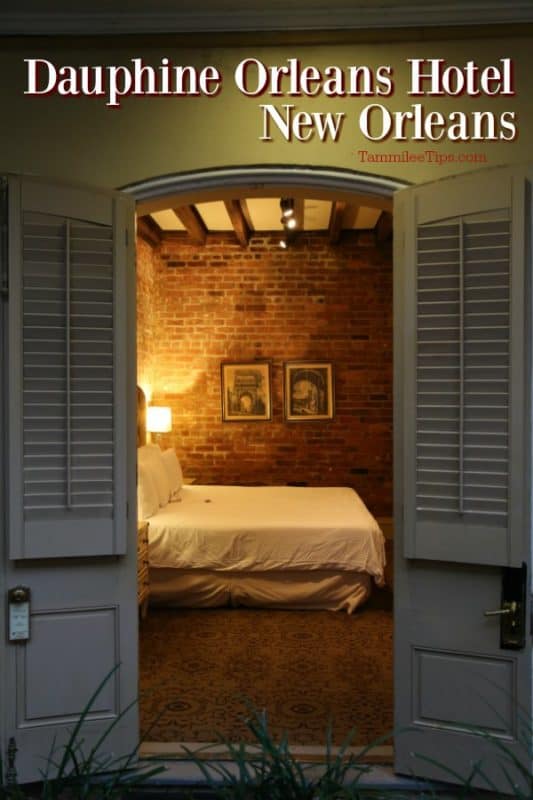 Dauphine Orleans Hotel, New Orleans
There are a total of 111 rooms and suites on the property each with its own character and charm. The rooms are divided between the Main House, Hermann House Cottage Guest Rooms, and the Carriage House Guest Rooms.
The Main House has three floors of rooms. Some of these rooms have lovely balconies overlooking the courtyard or French Quarter. The Hermann House Cottage Guest Rooms and Suites include 14 spacious rooms and 2 one-bedroom suites. These rooms are across the street from the Main House. In 1991 the hotel did renovations and uncovered the original brick walls and cypress posts that are now part of each room.
The Carriage House Guest Rooms and Suites include a combination of 8 rooms and suites which overlook the lush courtyard of the Carriage House. The house was once part of a French Quarter townhouse. These rooms feature eighteen-century architecture and period antiques.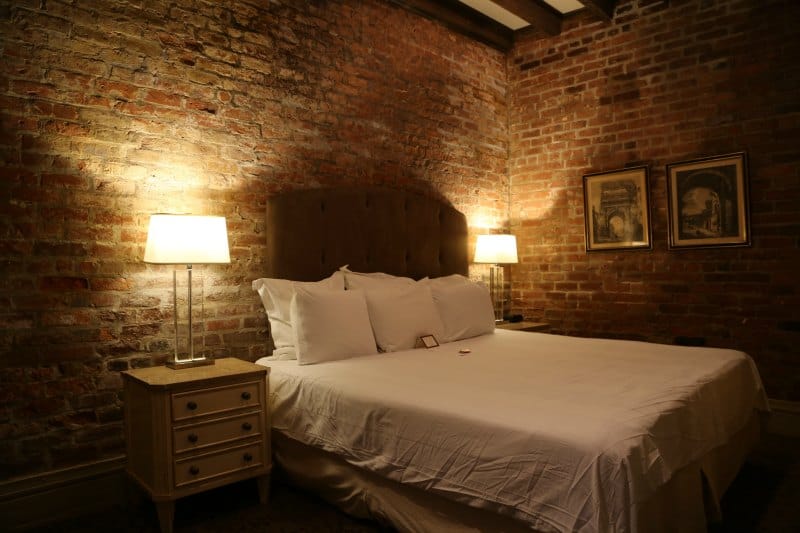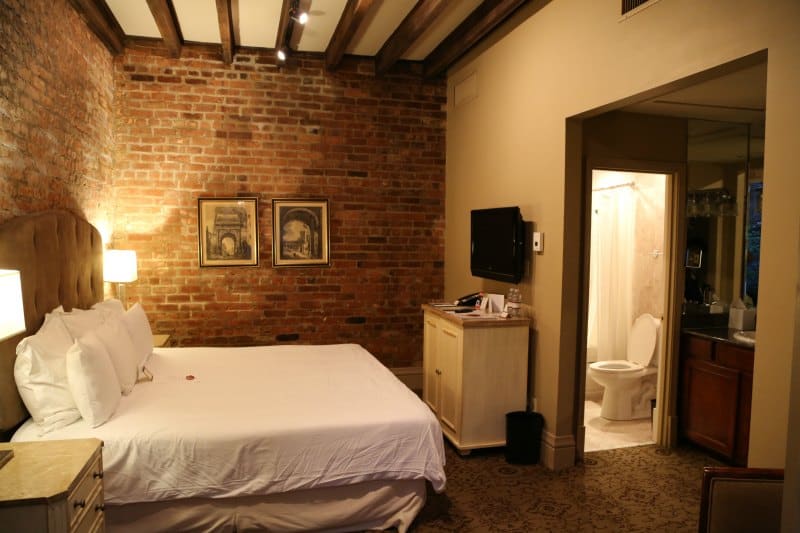 All of the rooms at the Dauphine Orleans feature wireless internet access, cable tv, coffee makers, a safe, and a telephone with voice mail.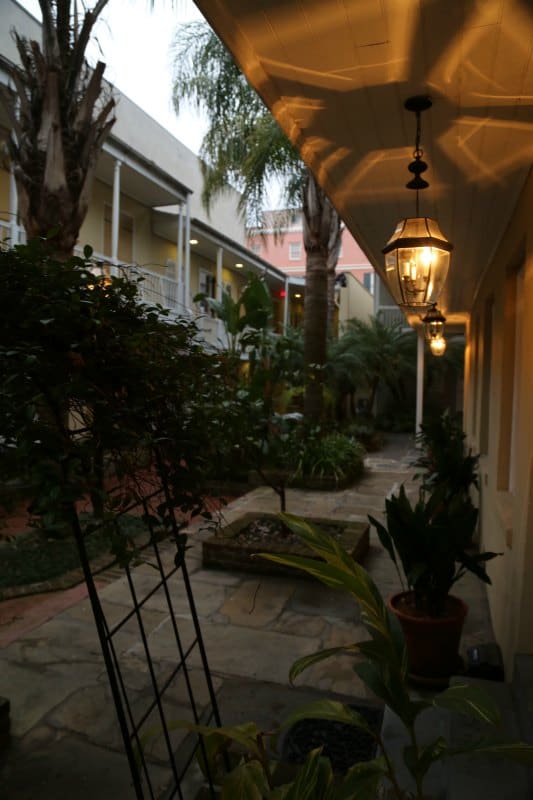 The hotel is located in the heart of the French Quarter. You can't go wrong with this location. It is so easy to explore the French Quarter and be close to the hotel when you are ready to take a break or set down your bags from shopping on Royal Street.
Right next door to the hotel is May Baily's Place which offers cocktails in one of the better-known bordello's of the infamous Red Light District.
The Dauphine Orleans Hotel is located at 415 Rue Dauphine, New Olreans
Reservations can be made by calling 800-521-7111 or 504-586-1800
You can find out more about Dauphine Orleans Hotel by checking out their website at www.dauphineorleans.com 
There is onsite valet parking available at the front entrance of the hotel. The valet can also assist in holding your bags if you have a late flight out of New Orleans. We took advantage of this service and it was so nice knowing our bags were locked up while we had a chance to enjoy a few more hours in New Orleans.
Photo courtesy of the New Orleans Hotel Collection
The hotel also offers a saltwater pool, fitness center, daily newspaper, guest library, and the hotel is fully non-smoking.
Additional Louisiana Travel Articles
French Quarter New Orleans Photo Tour
Free Things to do in New Orleans
New Orleans Jazz National Historical Park
Jean Lafitte National Historical Park
Check out all of our Louisiana Travel Guides