We love visiting Glacier National Park in Montana. After our last visit to the park and forgetting a few things that I really wish I would have packed I thought I would put together a list of practical travel tips for visiting Glacier National Park.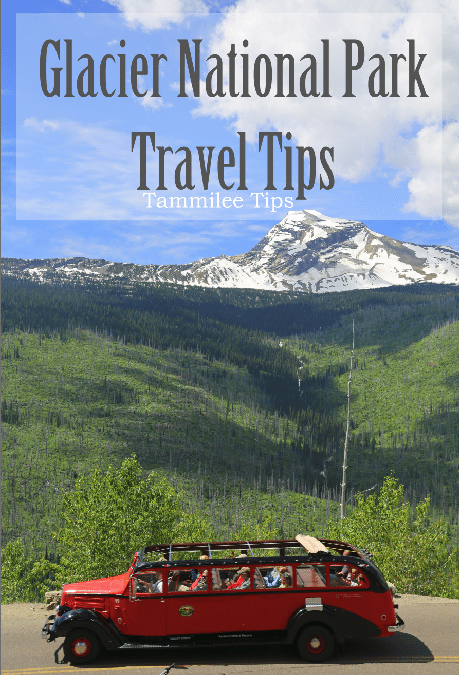 Travel Tips for visiting Glacier National Park!
Glacier National Park is one of our favorite national parks to visit. There is so much to see and do in the park. If you love amazing scenery, wildlife, breathtaking views and so much more you will love Glacier National Park.
Don't Forget to Pack
-Sunscreen
-Bug Spray
-Itch cream and maybe a 2nd bottle so you are fully prepared
-Extra smart cards and batteries for your camera
-Sweater
-Tripod for your camera
Check out all of the great road trip essentials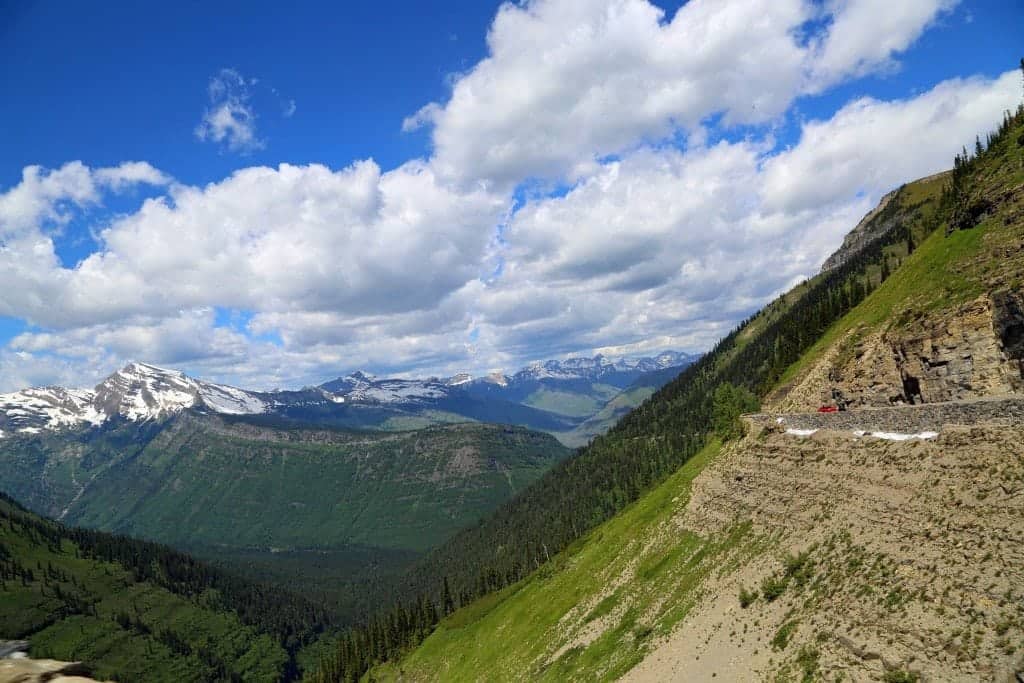 Practical travel tips for visiting Glacier National Park
1. Use the bathrooms when you see them!
The last thing you want is to be in a bear jam on the Going To Sun Road and all you can think about is how far away the next bathroom is.
**Hint on the Going to Sun Road the bathroom is not close!
2. Get gas before you head into Glacier National Park
Glacier National Park covers over a million acres of land. The only gas stations that are accessible are on the outskirts of the park. Make sure you have a full tank of gas before you head into the park. That way you do not have to worry if you end up taking side roads and exploring deep into the park.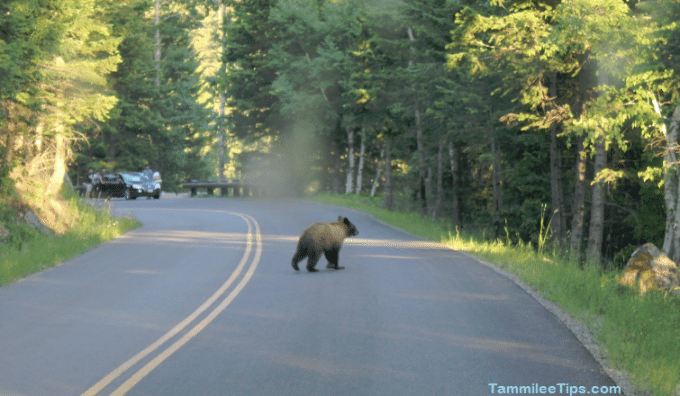 3. Wash your windshield before you head into the park. Bring a towel or something to keep your windshield clean.
This is something I really wish we would have done. If you look at the bear picture above you will see a lovely blurry spot right above the bear. That is smeared bug guts that we had on the windshield from driving into the park.  In the first few pics, I took the smeared spot that covered the bear. I really wish I would have brought something to wipe down the windows before we headed up the Going to Sun Road.
4. Bring snacks and water
There are no stops along the Going To Sun Road to pick up snacks and water. Make sure you have something with you. There is a lot of construction on the road and you can end up stopping for quite a period of time. I was so glad we had graham crackers and chips with us. After exploring the park all day we were ready for dinner and were stuck in construction for a while. The snacks helped tide us over until we could get back into Kalispell for dinner.
5. Slow down and enjoy the journey
Glacier National Park is breathtakingly beautiful! We saw a lot of people rushing to get from point a to point b and not looking around. Take a few moments to look up, behind you, and side to side you never know what you will see.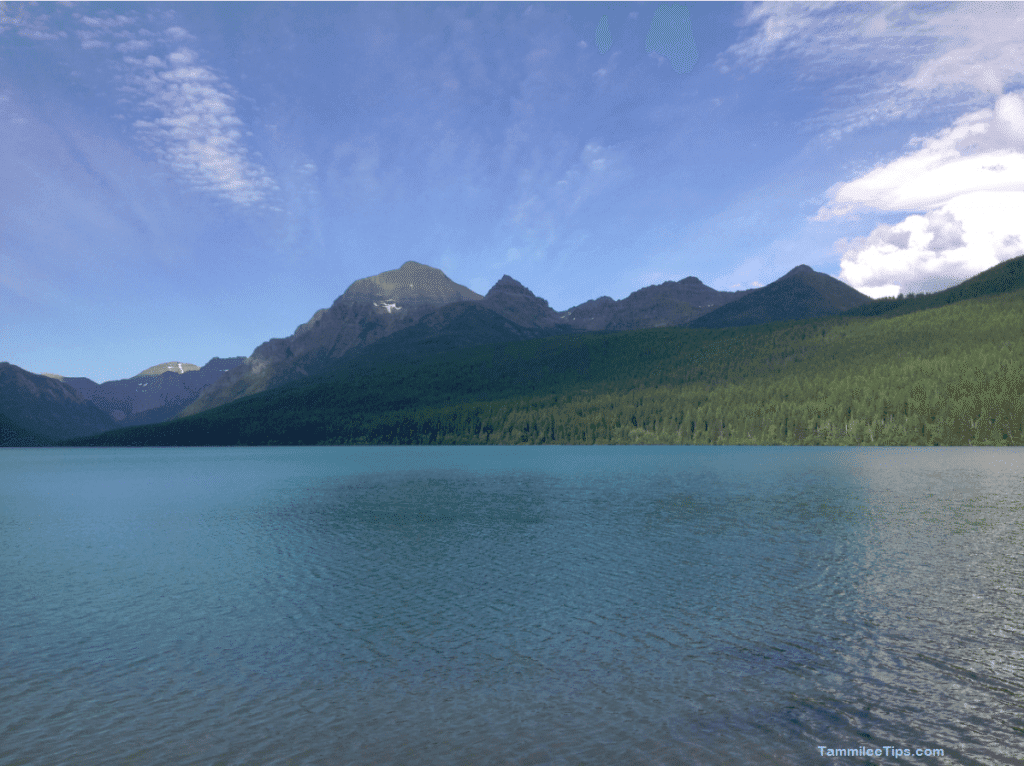 6. Take the road less traveled
There are so many roads and trails within Glacier National Park. We took a dirt road from the Polebridge Mercantile that lead us to an amazing lake. We had never driven in this part of the park and can't wait to go back to visit again.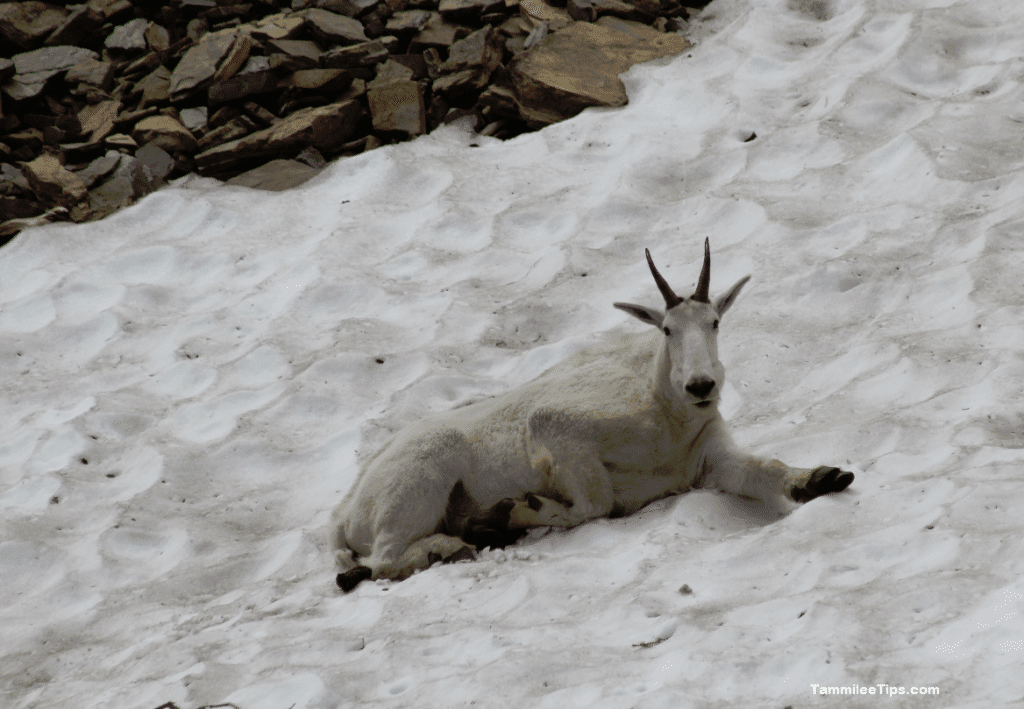 7. Stop at the pull out right before you reach Logan Pass
There is a parking lot right before you reach the top of Going to the Sun Road and Logan Pass I highly suggest stopping there. Each time we have stopped and visited the trails in this area we have seen Mountain Goat. They are right up close and personal so keep an eye out as you are walking.
Make sure and print these great Road Trip Bingo sheets for fun on the road to Glacier!
Make sure to read these planning an RV Trip Tips if you are heading to the park in an RV for the first time. You will want to make sure you have everything you need before you get to Glacier.
Glacier National Park Info 
Size - Glacier National Park is 1,600 square miles!
There are over 270 species of birds found in the park along with more than 60 species of mammals.
I hope these tips help with your trip to Glacier National Park. Please let me know if you have any other great tips for visiting the park!
Check out these epic AirBNB Montana! There are so many great places to stay.
If you are wondering how to rent an RV this post has you covered with all the info you need!
On your way to the park make sure to stop at the Silver Dollar Bar! It is well worth checking out!
Top things to do in Glacier National Park!
Glacier National Park Lodging - Check out all of the lodgings within the park.
Glacier National Park Camping - Check out all of the amazing campgrounds in the park.
National Parks in Montana - check out all of the great National Parks you can visit in Montana
Prince of Wales Hotel - Find out what it is like to stay at the Prince of Wales in Waterton Lakes National Park.
Wallace, Idaho - Check out a fun town that considers itself the Center of the Universe.