Things I didn't expect in my life until I went to Costa Rica! These are all of the things that surprised me during my amazing trip to Costa Rica!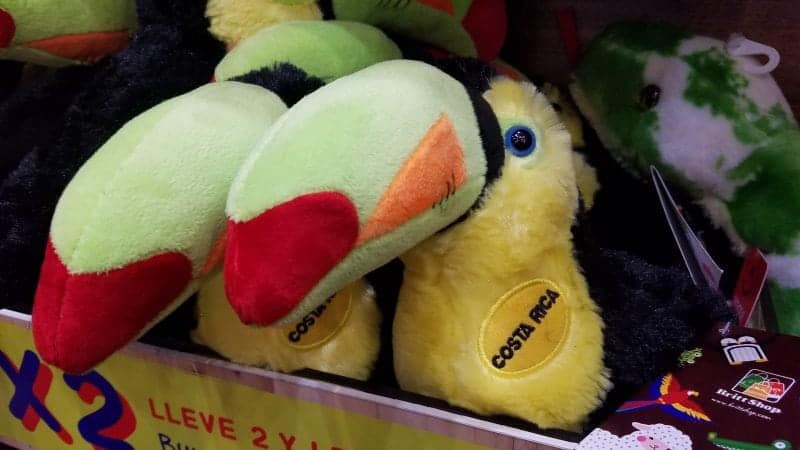 Things I didn't expect in my life until I went to Costa Rica
Toucan craziness
Seeing a toucan has been high on my bird list for longer than I can even admit. My main goal for my trip to Costa Rica was to see birds. I was so hoping to see a toucan but I kept missing them. We were at the Casa Blanca Hotel and our guide told me the calls we were hearing was toucans but we never saw them. We were driving down the road and one flew over our van but only the guide saw it.
Sadly I did not see a toucan during my trip which I feel means I have to go back to Costa Rica soon with John so we can see one together. Well, I guess I did see Toucan Sam on a box of Fruit Loops but that was not what I had in mind. lol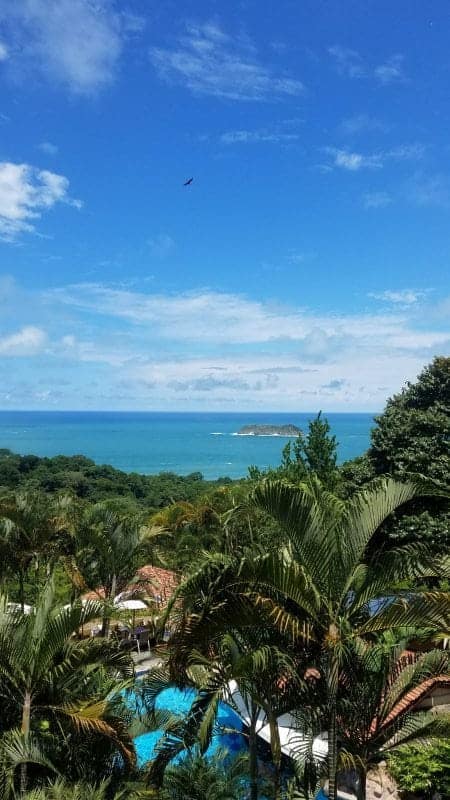 Living Pura Vida
I have seen Pura Vida mentioned a few times in articles and magazines but never really realized what it meant to live Pura Vida until I was in Costa Rica. Pura Vida is not only a greeting it is a way of life for Costa Ricans. It is a full body experience of living life to the fullest, taking care of yourself and your environment and focusing on the things that mean the most to you.
Now that I am home I am reminding myself daily to live Pura Vida and embrace life and focus on the positive, the things that I love, and the things that bring me joy.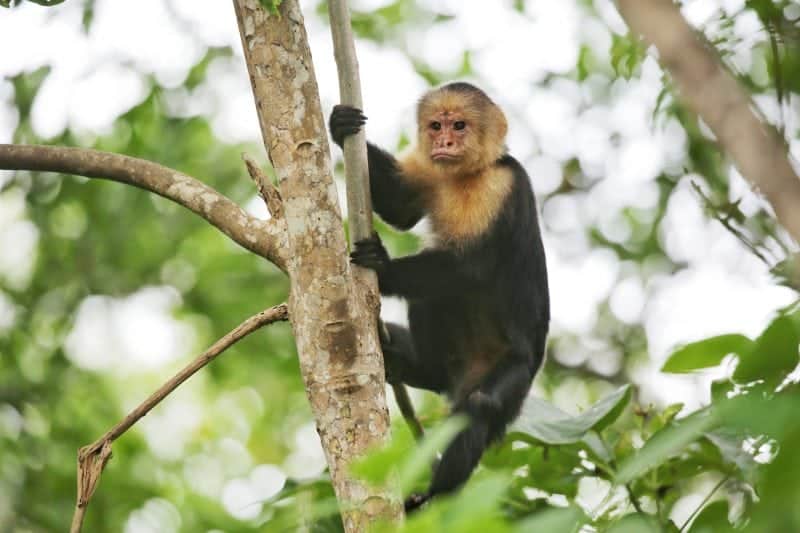 Monkey Madness
There is just something amazing about seeing monkeys in the wild. They are one of those creatures that just call you in and you can't help but fall in love with them. Being able to watch white-faced capuchin monkeys play a few feet from me in Manuel Antonio National Park was unbelievable.
I could have spent hours watching them and taking pics of them. As it is I took a few hundred photos in the span of 20 minutes because I couldn't stop myself.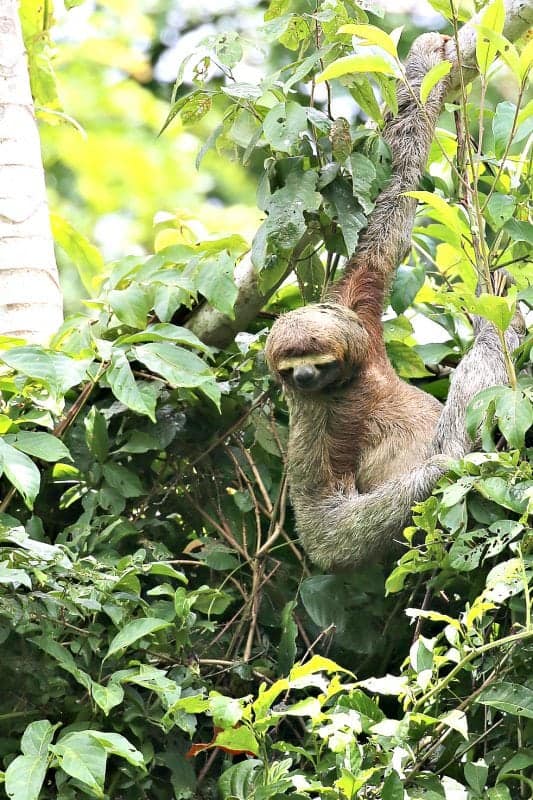 Sloth Love
I don't know what it is about sloths but they are pretty darn magical. Maybe it is the slow going life, maybe it is the cute face or furriness. Whatever it is you just can't go wrong with sloths. Seeing one hanging from a tree in Costa Rica was a total bucket list pinch me moment. We were walking down a trail in Manuel Antonio and we came across a group of people standing with their eyes wide and pointing. We looked up and saw a sloth hanging from a tree just looking back and forth.
So amazing!!!
All the Fruits
On our first day we stayed at a health and wellness resort. The waiter brought over breakfast along with the juice. I asked what kind of juice it was and he said….All the fruits. This became a mantra for my time in Costa Rica. Every day I enjoyed different fruits and tried to drink as many fruit juices as possible. To the point that I now want to get a juicer and make all the fruit juices at home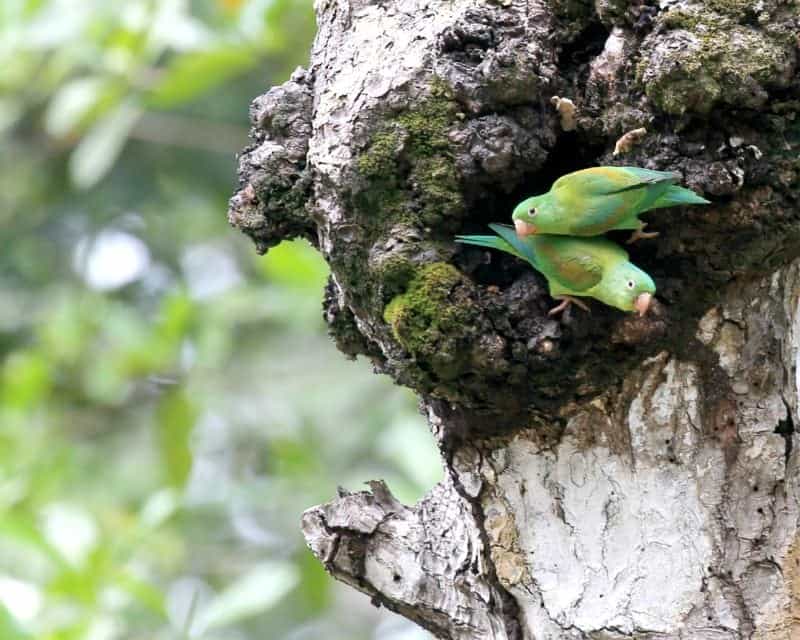 Bird Nerd Paradise
Ok, I knew Costa Rica would be a bird nerd paradise but I was not prepared for how many birds we saw. Just driving down the road and there are Scarlet Macaws flying by, parking in a parking lot and having Tanagers on the fence post, sitting in my hotel room watching so many birds I still have not identified fly by. I was in bird nerd paradise!
How much I need to go back to Costa Rica
I knew I would like Costa Rica I just didn't realize how much I would want to plan a return trip to this amazing country s soon as I can. I want to bring John with me and spend time exploring all of the National Parks. I could easily see us spending a few weeks in Costa Rica exploring the parks, taking photos of wildlife, and spending time together.
Costa Rica has this romantic vibe that is hard to put into words. I stayed in absolutely gorgeous hotels that would have been even better if John was with me. It is hard to truly embrace a romantic honeymoon hotel by yourself. I would love to share a casita at Villa Blanca with John and spend our evenings curled up with a fire going, listening to the birds outside the window. Or a few nights at Si Como No soaking up the gorgeous views over the Pacific while looking for toucans from the room.
Costa Rica is one of those places that gets into your heart and plants a seed. I can see why so many people end up buying a property in Costa Rica or visiting as often as they can. From the Pura Vida lifestyle to the amazing culinary scene filled with organic fresh local produce there is truly something for everyone.
Additional Costa Rica Travel Articles
Villa Blacka Costa Rica Cloud Forest Hotel
Things to do in Manuel Antonio
Check out all of our Costa Rica Travel Guides