Villa Blanca Cloud Forest Hotel & Nature Reserve in Costa Rica was a dream come true! I have had Costa Rica on my travel bucket list for as long as I can remember. When I was invited to visit Costa Rica and explore the country looking for birds, monkeys, and more I jumped at the chance. Have you ever had a trip that was such a dream it is hard to put into words? That is how Costa Rica has been for me. It has been 10 months since I visited Costa Rica and I am still struggling to put my trip into words on the blog. I honestly loved every single day in Costa Rica and would hop a flight back in a millisecond.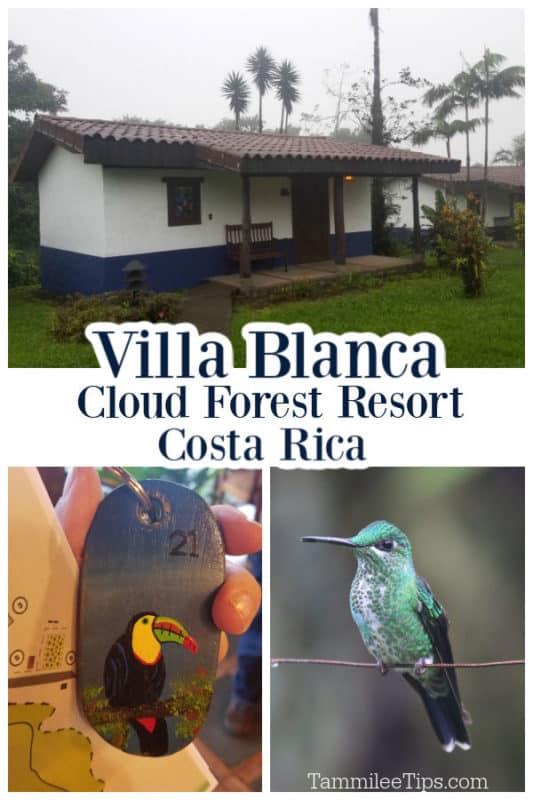 Villa Blanca Costa Rica
My stay at Villa Blanca in the Los Angeles Cloud Forest was a bird nerds dream come true! I was able to see hummingbirds all over the place. I did hear the call of a toucan but never got to see one due to the cloud part of the cloud forest. You will see from my photos that it was wet and cloudy during my stay. At first, I was a bit bummed out that we were going to be stuck indoors due to the rain and storms but then it hit me that this was the cloud forest and of course it was rainy and cloudy.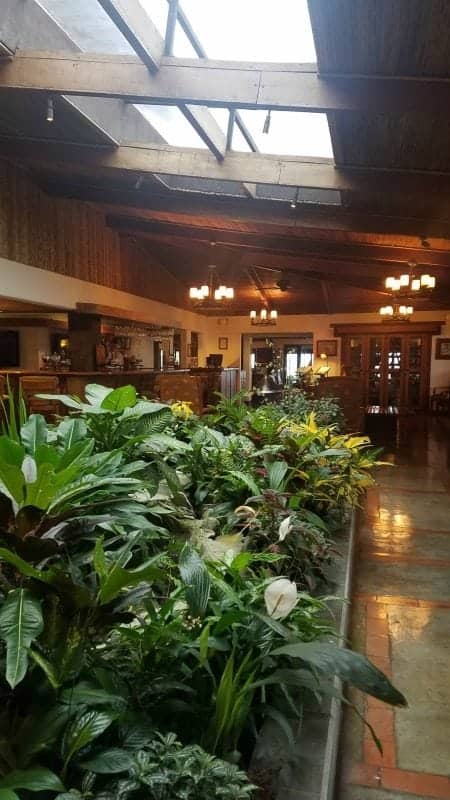 When the lobby is filled with lush plants you know you are in the right spot!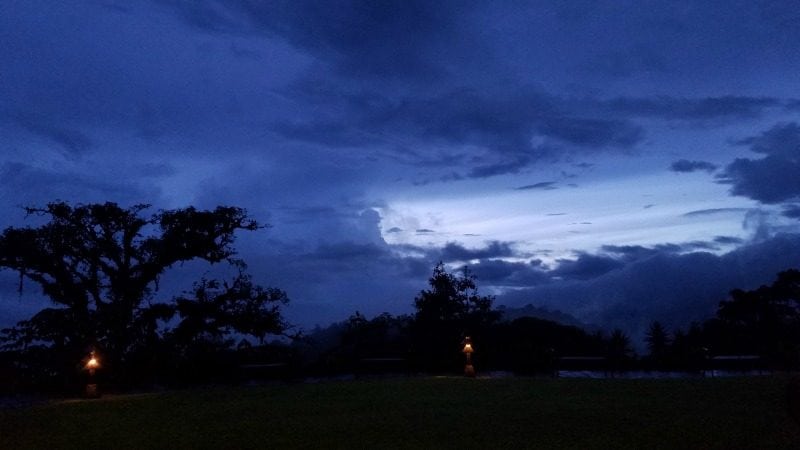 The lobby was the perfect place to relax as a group as a thunderstorm roared outside. We were able to watch the crazy amount of rain and lightning while relaxing in front of the fireplace. We were supposed to go on a nighttime jungle hike but the rain made it too dangerous.
Honestly, after seeing the video of the large cats and snakes in the jungle I felt a bit better relaxing on the couch by the fire. I know that is not very adventurous of me but it was so relaxing in front of the fire.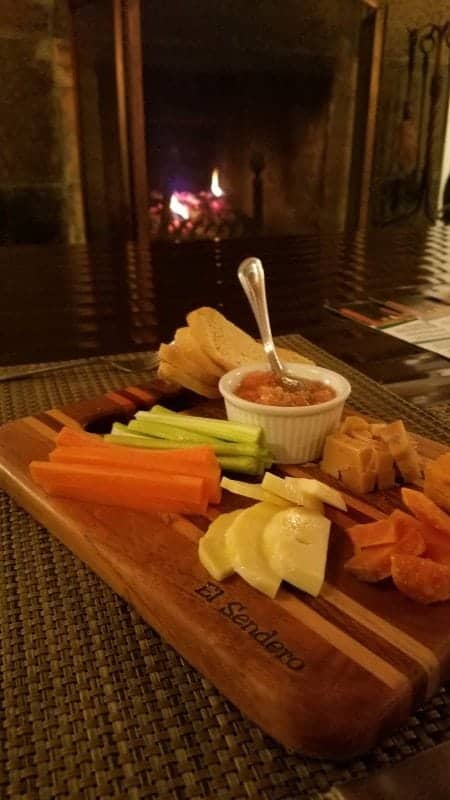 Plus the hotel has a dairy farm on site and they make their own cheese which is crazy delicious!
Villa Blanca Superior Casitas
I had the cutest casitas for my stay! The only thing that would have made it better was having John with me! It was such a romantic room with the fireplace and storms outside. I had the best nap with the rain on the roof and the fire going. It was hard to leave the room for dinner I was so relaxed and happy just lying on the bed watching the world go by.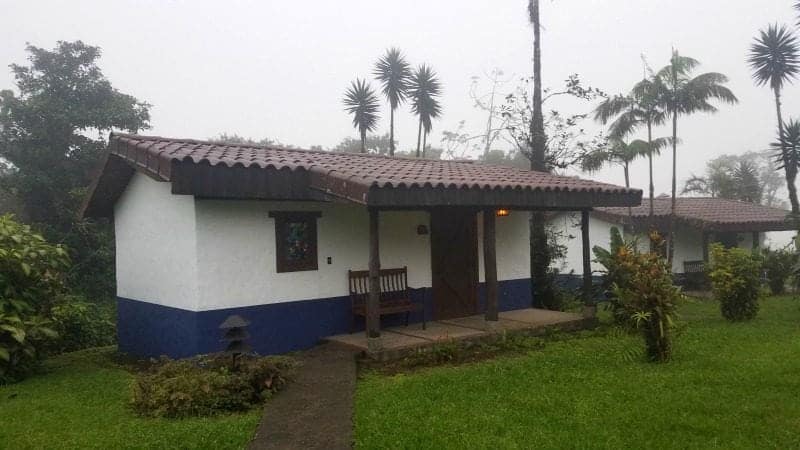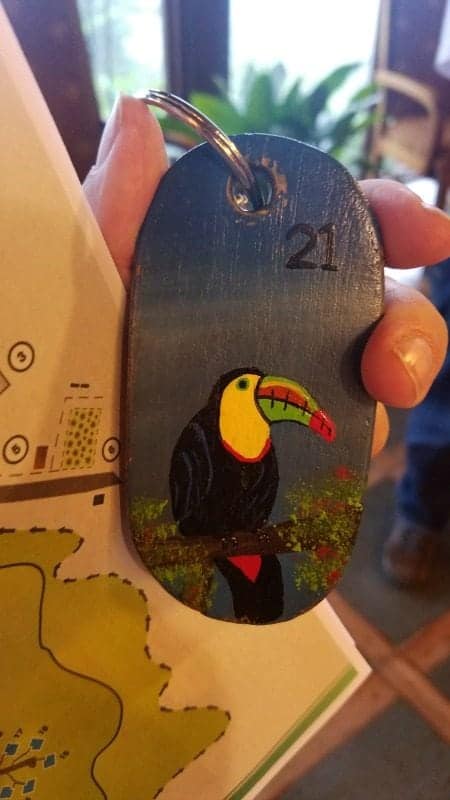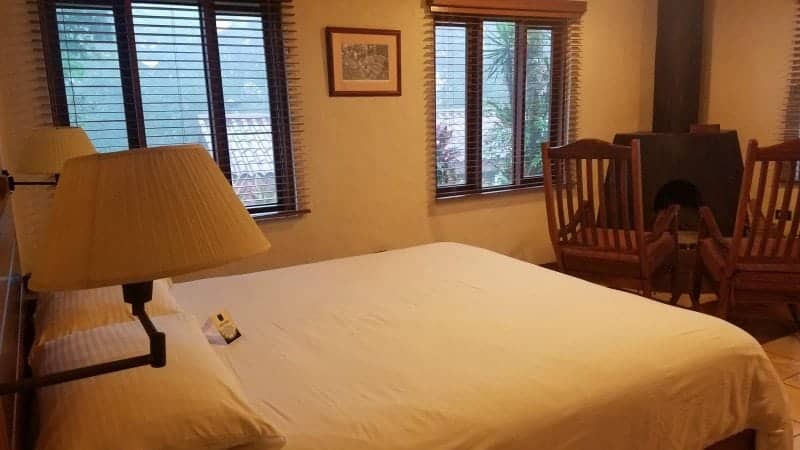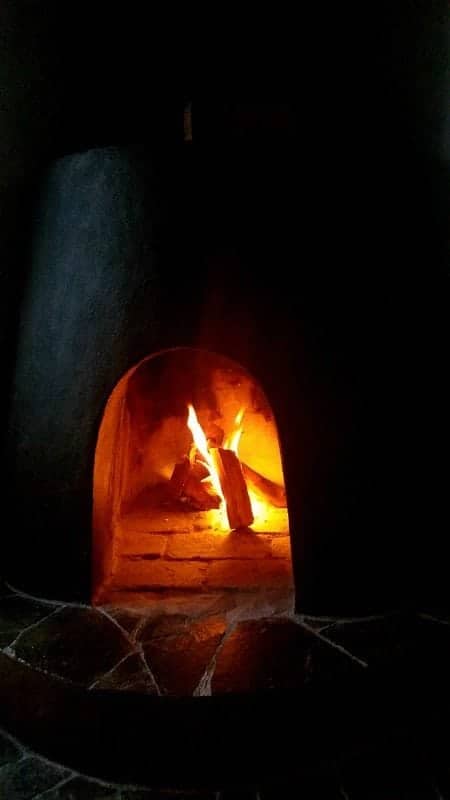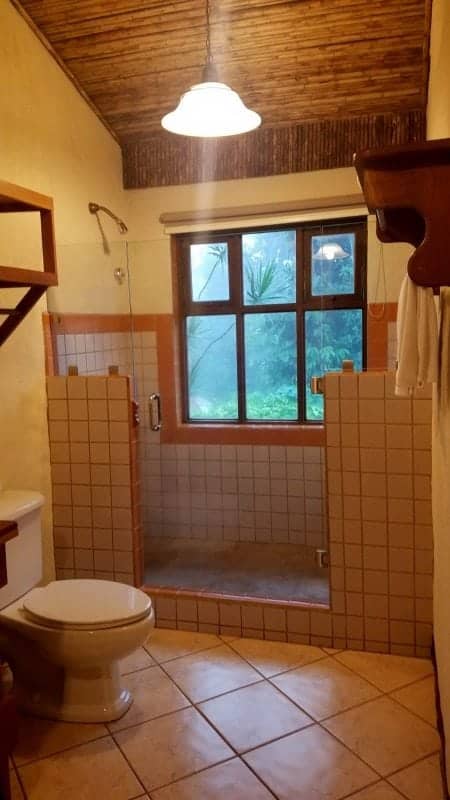 My casitas was a superior casita and was so relaxing and beautiful. I could have moved in for a week or two and relaxed easily. There is just something magical about being in the cloud forest and not having a care in the world.
Villa Blanca Birdwatching
If you love hummingbirds this is the resort you need to visit! They have a hummingbird garden that was literally buzzing with hummingbirds. I went out early in the morning and spent an hour or two just sitting among the hummingbirds. It was so peaceful as long as I didn't think about any snakes. Thankfully I did not meet any snakes during my visit.
I took 100s of Hummingbird photos during my time at Villa Blanca. These are just some of my favorites. I could easily do an entire photo book or album of all of the hummingbirds I saw during my visit.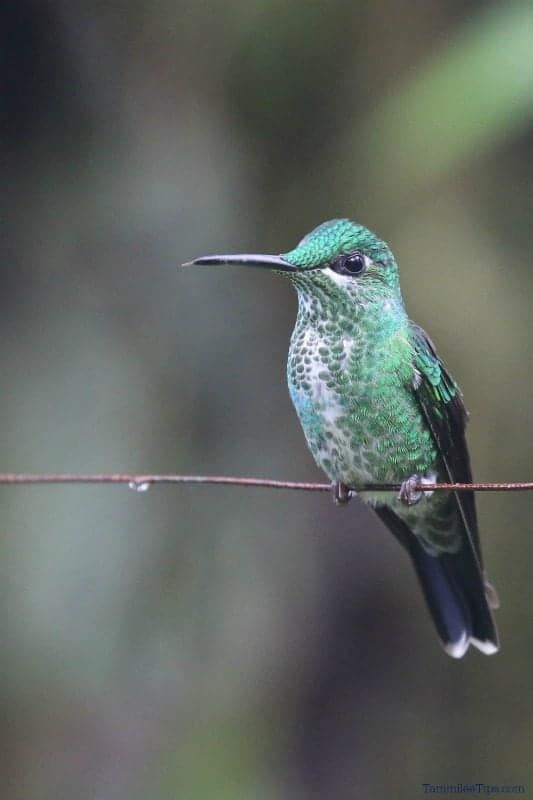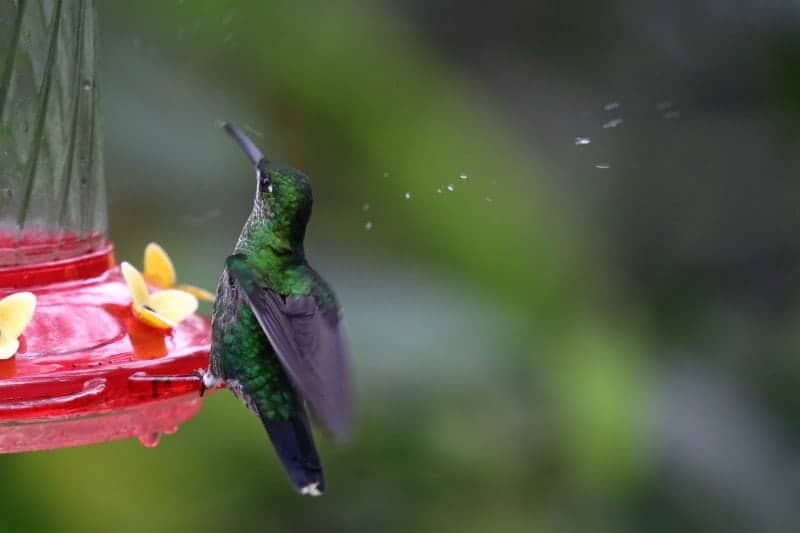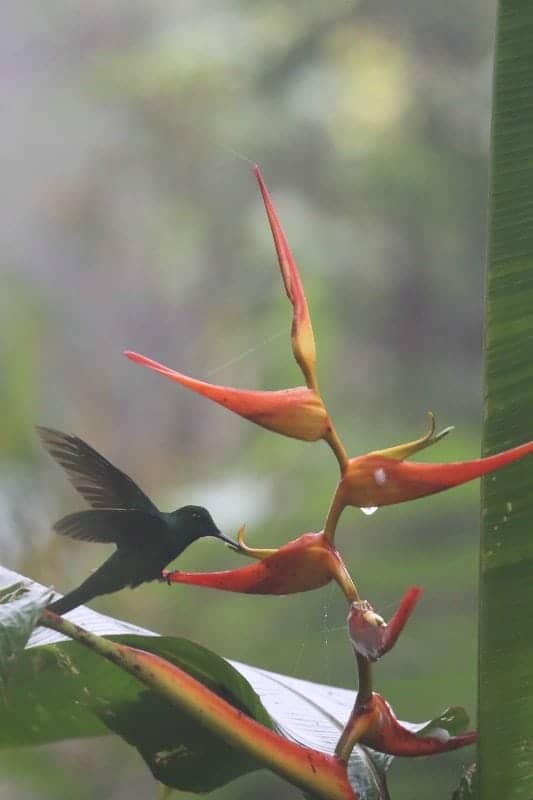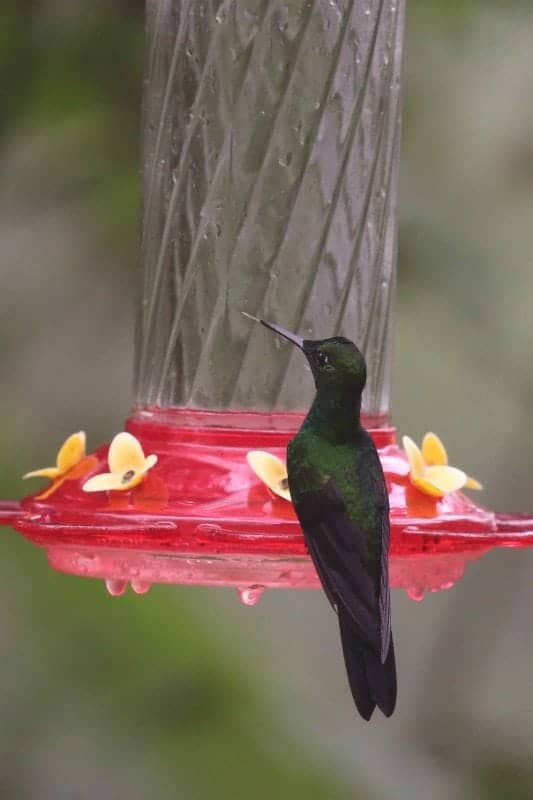 Wildlife at Villa Blanca in Costa Rica Cloud Forest
I don't want you to think that the only thing to see is hummingbirds. There is a ton of wildlife in the cloud forest surrounding Villa Blanca. They have a research facility onsite that studies the animals in the cloud forest around the hotel.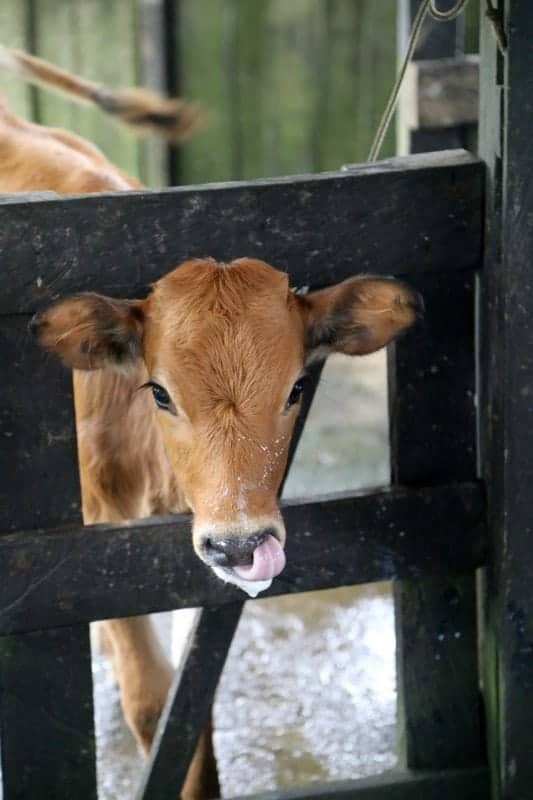 The dairy barn is the perfect place to see cute baby cows. I tried my hands at milking a cow and I can honestly say this is not a skill set that I have. Truly one of the things I didn't expect in my life until I went to Costa Rica.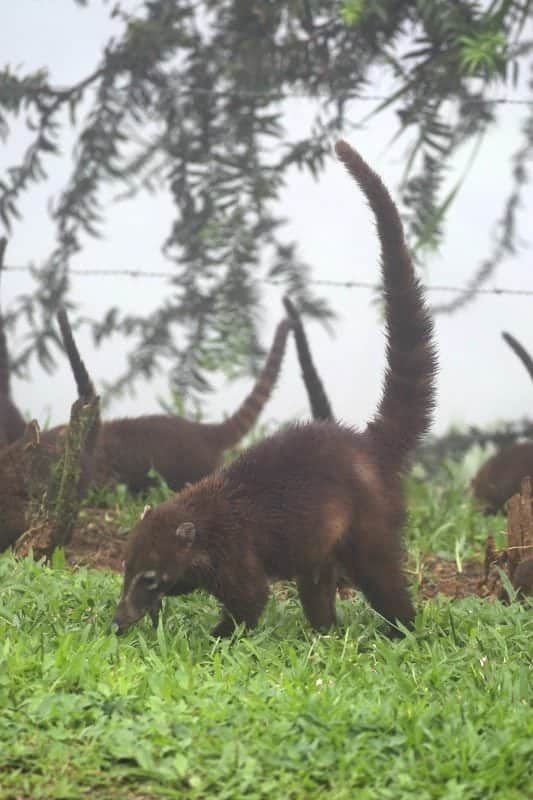 We saw a large group of Coati during our resort tour.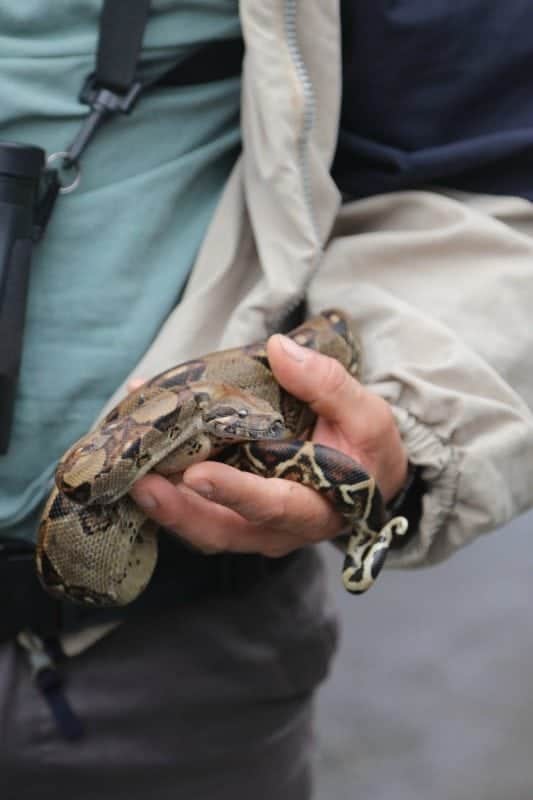 They brought this snake over to show us during our tour. I stood many many many feet away from it and took this pic with a long lens. I am not a snake girl and had no will to become BFF's with this snake. Plus a few moments after this was taken the handler was bit. He acted like it was no big deal. I might have passed out if that happened to me.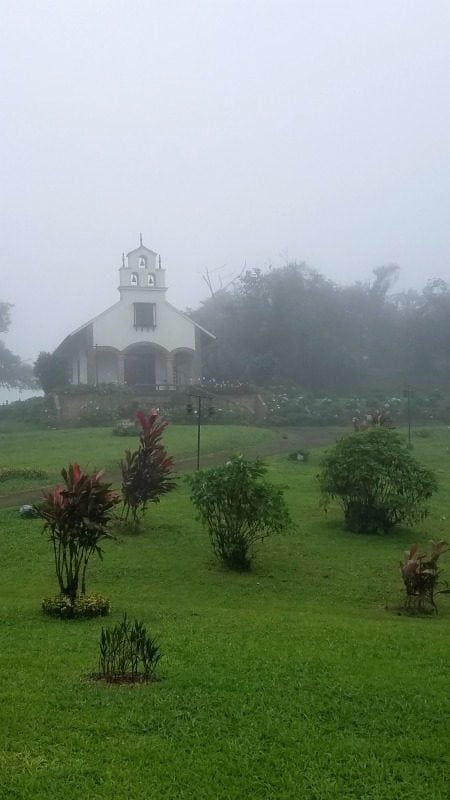 If you love birds you need to check out Villa Blanca in Costa Rica. Make sure and visit their website to see what tours they are currently offering. I just found a 10-day trip that visits two other resorts including Si Como No and now I want to book it tonight. It is the opportunity to visit 3 distinct regions of Costa Rica and stay at Greentique hotels the entire time.
Villa Blanca Costa Rica Info
San Ramon, Costa Rica.
Toll-Free: +1 (877) 288-0664
Dial Direct: +(506) 2461-0300
Fax: + (506) 2461-0302
Website - https://villablanca-costarica.com
Additional Costa Rica Articles
Best time to travel to Costa Rica
Check out the best luxury hotels in Costa Rica for more ideas on where to stay when visiting!
A huge thank you to Villa Blanca for hosting me during a portion of my trip to Costa Rica!