Visiting Las Vegas is a rite of passage for adults to get in touch with their fun side and just let go! No more office, no more worrying about what the neighbors think, no more busy schedules to keep,  you can just let go and have fun. There is no better place to do this than Downtown Las Vegas and Fremont Street. After all, it's where Las Vegas began! I have put together a list of the top 12 reasons to visit Downtown Las Vegas and Fremont Street so you too can plan a trip you will never forget!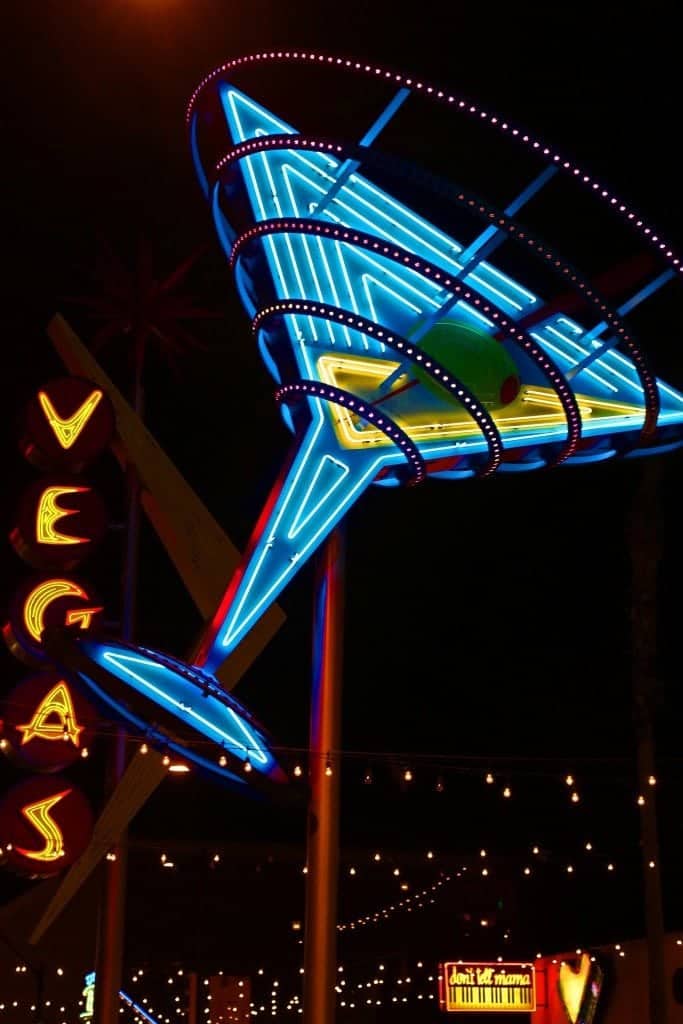 12 reasons why you must visit Downtown Las Vegas & Fremont Street
#12) Easy Access Have you ever been to Las Vegas? Remember the first time you looked at a map and thought I will just walk over there. Little did you know that the strip is 3 miles long! You will also have to make detours through the hotels, cross bridges and climb stairs. Some of the hotels are not exactly right on the strip either adding to your days hiking adventure. It's easy to spot those who have been walking all day in the desert heat and are just done! The great news is everything is centrally located in the downtown district. Fremont Street is the main hub with the Viva Vision covering 1500 feet of this famous street and blocking the intense sun in Las Vegas. Everything listed below is all easily within a mile of each other with lots of things to do!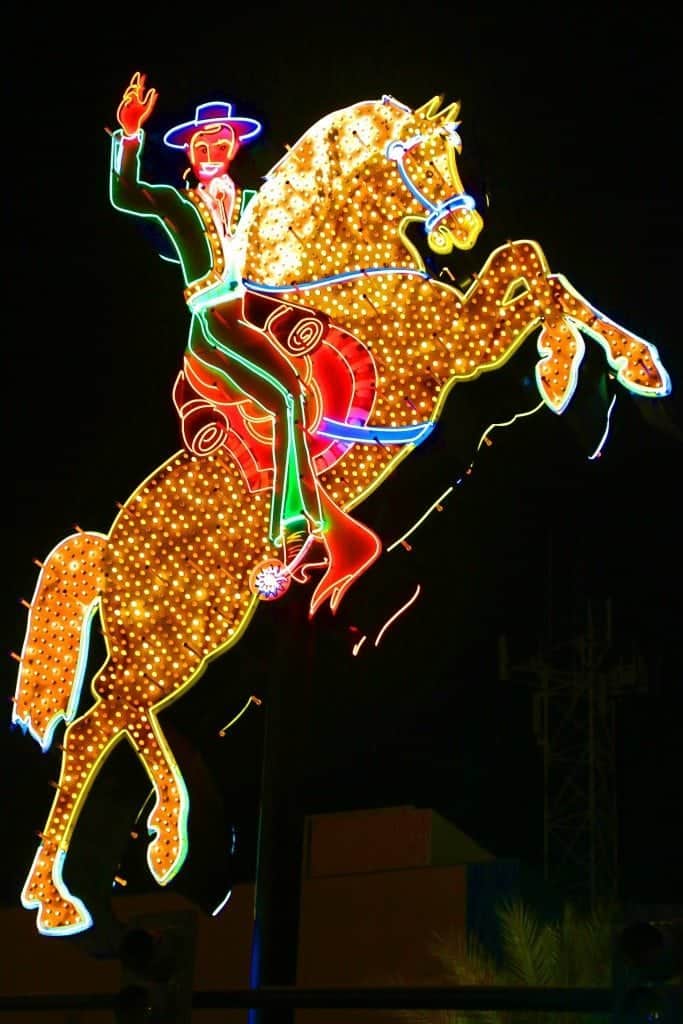 #11) Vintage signs There is just something special seeing the old signs all light up at night. You look up and stare at these beauties along Las Vegas Blvd. and it takes you to the golden years of Vegas.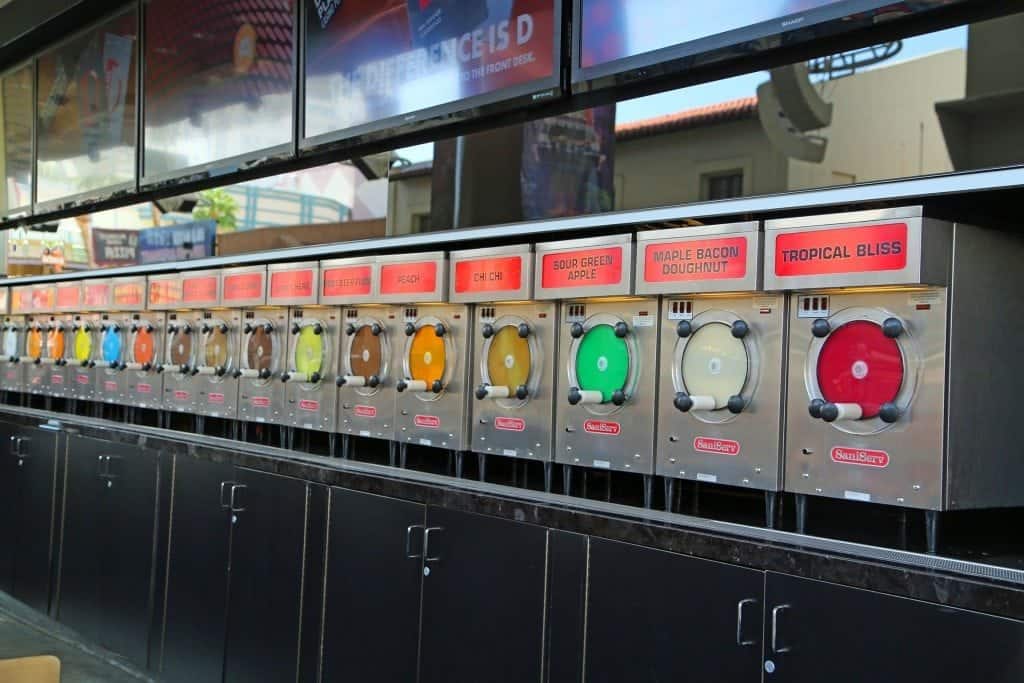 #10) Visit frozen drink alley I don't know of a better way to describe it than frozen drink alley. You will be walking along Freemont Street and a row of adult frozen beverages will catch your attention! They come in many different flavors including Tropical Bliss, Sour Green Apple, Lemon Head, Chi Chi and of course Bacon Maple Doughnut! I can't think of a better way to cool down.
#9)
Party at the Gold Spike
Someone stumbled onto a genius idea when they converted the Gold Spike into a nightclub. Perhaps the real genius part was creating two rooms like a house. The "living room" area on the inside has pool tables, couches, beds and large open areas to relax. The "backyard" has a live band playing next to an airstream trailer, massively oversized pool tables where you actually use soccer balls and your feet to play, corn hole, and my favorite giant sized beer pong! The place really starts to pick up after 10 PM!
#8) Neon Boneyard Park is well worth the visit, especially for those who have been to Las Vegas several times and have seen the constant change. You get to learn more about the signs, how they work and take a walk through time seeing all the old signs that stood proudly for years in Las Vegas!
Check out our blog post on the Neon Boneyard Park 
#7) Slotzilla is a zip line that runs under the Viva Vision canopy that hangs 90 feet over Fremont Street. Talk about a first class view of Las Vegas! The weight limit is even 300lbs! This may not be important to many people but for guys well over 6 foot tall this is great news as most zip lines have weight limits of 250lbs!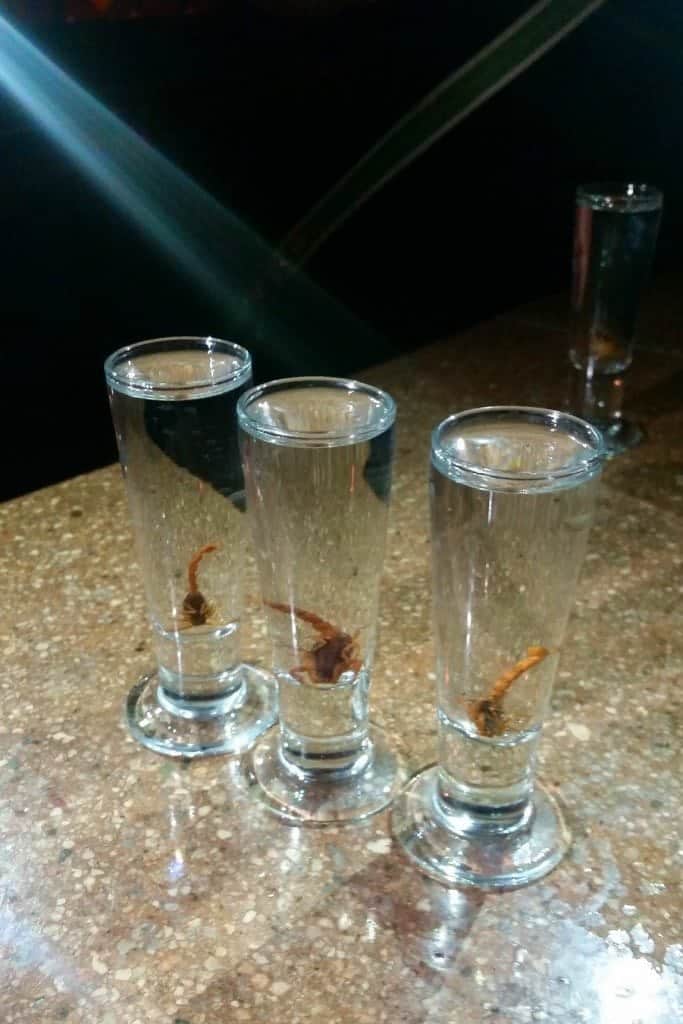 #6) Tequila Scorpion Shots This is the hottest thing going in Las Vegas right now. There is no better place to do this than Nacho Daddy! Just walk in and ask the bartender for a round of Tequila Scorpion Shots for you and your friends. Be warned, you can't return a glass with a scorpion left inside!  23,500 scorpions (and counting) have been consumed care of their world-famous Scorpion Shots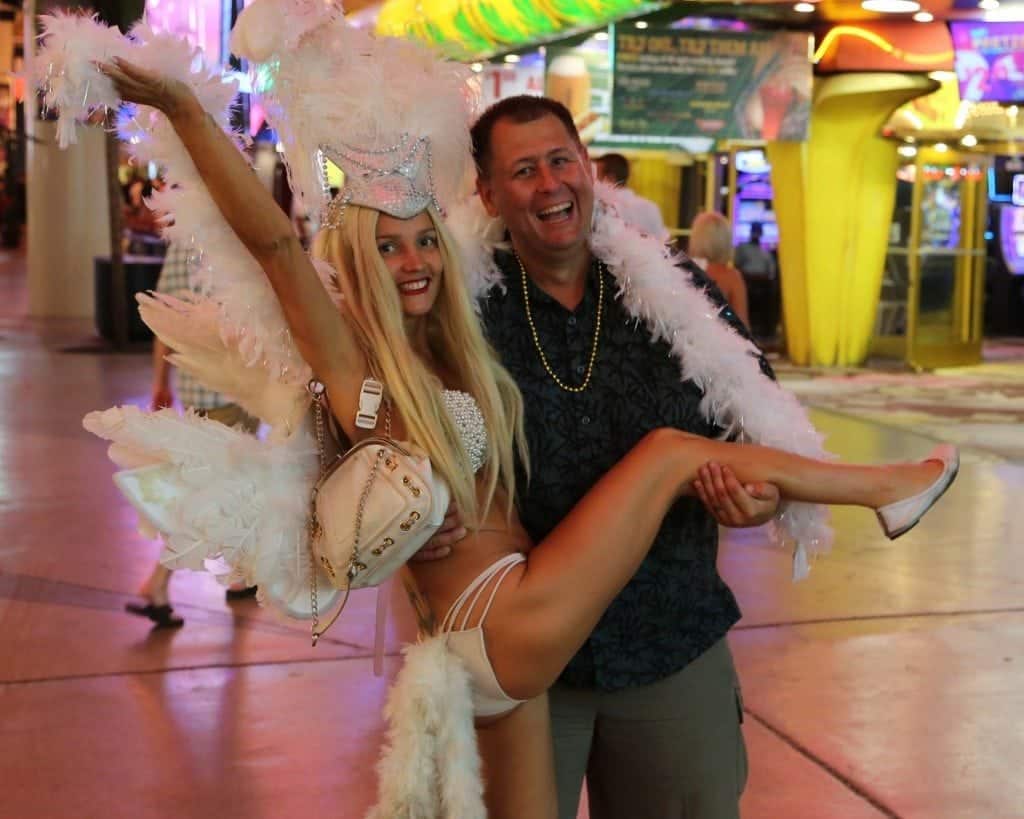 #5) Get your photo taken with someone dressed up Everywhere you look now in Las Vegas there is someone dressed up in some sort of a costume. You will find everything from Elvis to showgirls and even the cast from the hangover! Their goal is simple, visitors get their pictures taken with them for tips. I have had really good luck getting great photos too. You show some cash and they will give you a great photo!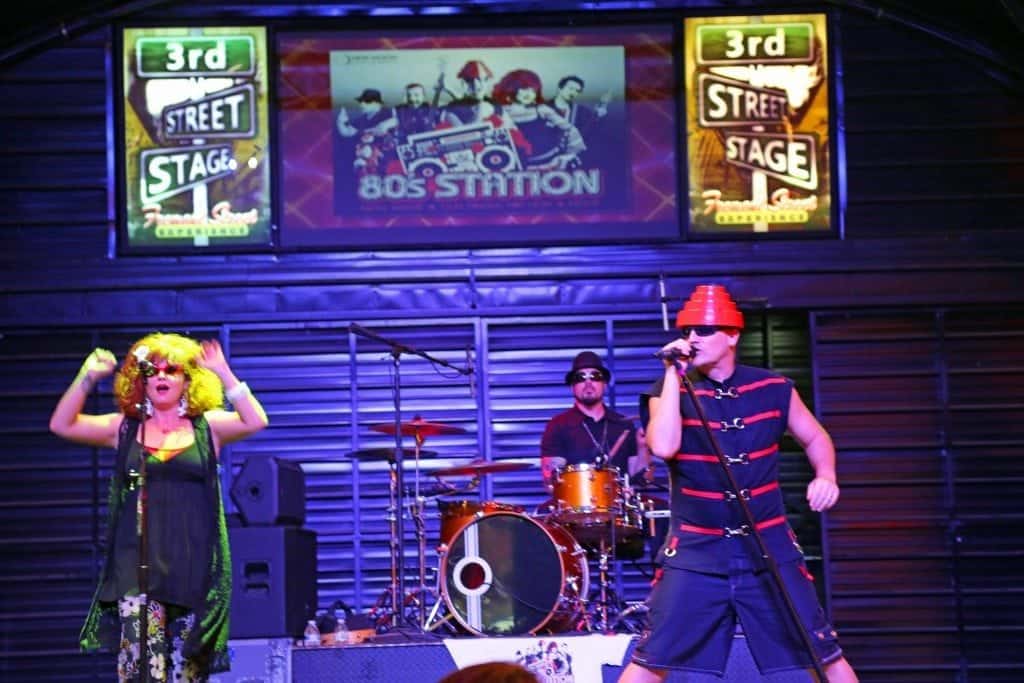 #4) Watch a concert at one of the 3 Stages on Fremont Street. This is the best place in Las Vegas to watch free live concerts! With the exception of a few high-profile concerts, everything is free.  The bands are really good too! I got to see three bands on this trip: Zowie Bowie, Spandex Nation and 80's Station and I would go back and watch all three! Go to https://vegasexperience.com/calendar/ to see who's playing while you are in Vegas
#3)
Watch the juggling bartenders
The D Las Vegas Longbar is a must see! It is the longest bar in Nevada at approximately 100 feet long. It is also very well designed with TV's that are easy to watch, but the real attraction is the juggling, bartenders! Order a drink then sit back and watch these bartenders go to work making you that perfect cocktail with a show!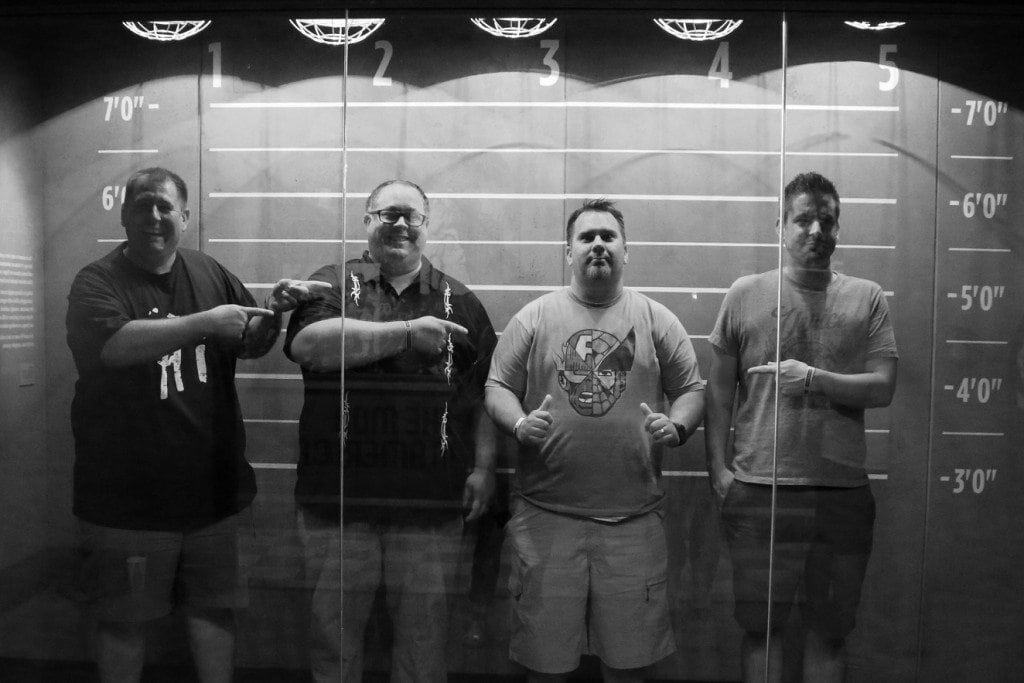 #2) Visit the Mob Museum The Mob Museum is hands down the best museum I have ever visited! It's three stories filled with tons of great information. Several of the displays are interactive and really bring the history of the Mob and Law Enforcement to life. We visited the museum for two hours and I could have easily stayed longer. This is a must see! I am giving fair warning to those traveling with people from the mob or in law enforcement, they will be sucked in and you will have to practically pry them out!
#1)
Watch Viva Vision
Visiting Las Vegas and not seeing Viva Vision would be like going to Paris and not seeing the Eiffel Tower! This is a light display like no other! It is 1500 feet long, 90 feet wide and is suspended 90 feet over Fremont Street. What makes this so special? The fact that it powered by 12.5 million light bulbs and a 550,000-watt concert quality sound system that several times a night all the surrounding lights will dim and Viva Vision comes to life! Soon you will be hearing music from bands like The Doors, Bon Jovi, and the Who while staring up at a light display like no other! Show up early enough to see more than one show. The calendar for Viva Vision and the live concert listings are at    
https://vegasexperience.com/calendar/