The Vegas Bomb Shot is a party drink that packs a punch. This Crown Royal, peach schnapps, Malibu, cranberry juice, and Red Bull cocktail is easy to make, tastes great, and is one that guests will surely remember.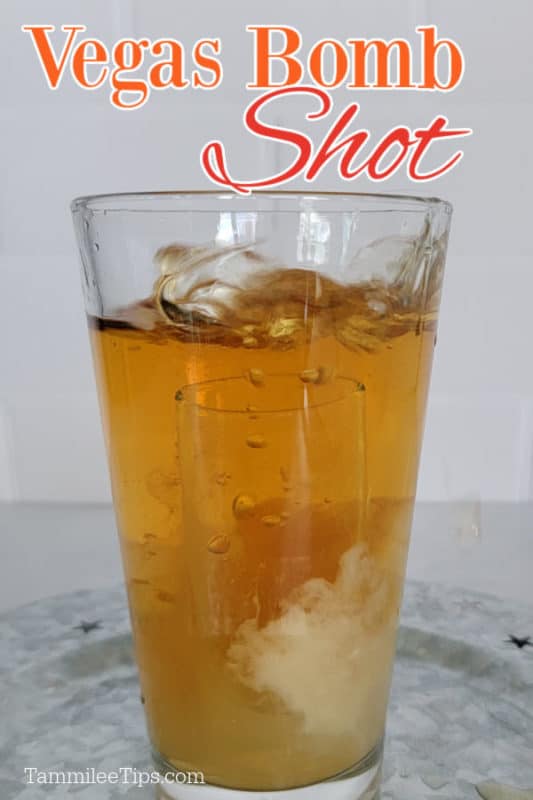 Vegas Bomb Shot
The "bomb" part of the cocktail is because, like the Royal Flush Shot, it involves a mixed shot being "bombed" into a semi-full pint of Red Bull. You get an explosion of flavor and visual fun, all for the price of one party-worthy shot!
When you are ready to enjoy the Vegas Bomb Cocktail, you drop the shot carefully into the glass of Red Bull and enjoy.
This cocktail has multiple variations, so you can play with the flavors to find the one you truly enjoy. We add a bit of cranberry juice to our cocktail to help balance the flavors.
This cocktail is a fun party shot cocktail, perfect for a Vegas-themed party.
It is quick and easy to make this drink for a group. You can easily double or triple the shot ingredients, mix them, and evenly distribute the liquid into shot glasses.
If you are in Las Vegas and want to order a Vegas Bomb Drink, I recommend consuming it at the bar rather than the poker table. This drink has the potential to splash and make a mess, and you want to be someone other than the one who interrupts the game.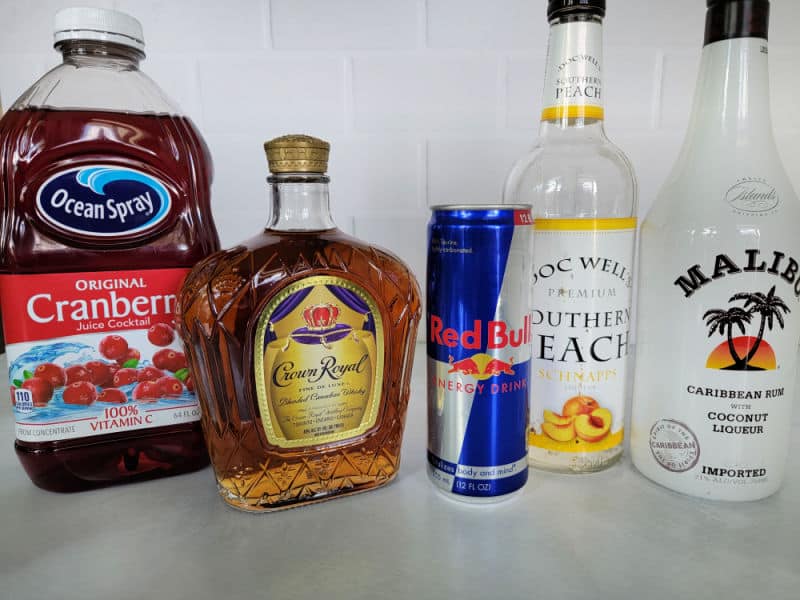 Ingredients
Here is a quick overview of the simple ingredients needed to make an epic Vegas Bomb Shot! The printable recipe card at the bottom of the post includes specific measurements and step-by-step instructions.
Crown Royal Whiskey

Red Bull
Equipment
Napkins/towels - depending on how you drop the shot glass into the pint glass you may end up with some splashing of liquid over the top of the glass. We try to make these on a tray so it is easier to clean up.
Cocktail Shaker - You can mix the four shot ingredients in a cocktail shaker and shake them over ice then strain them into a shot glass if you want to make sure the flavors are all mixed together.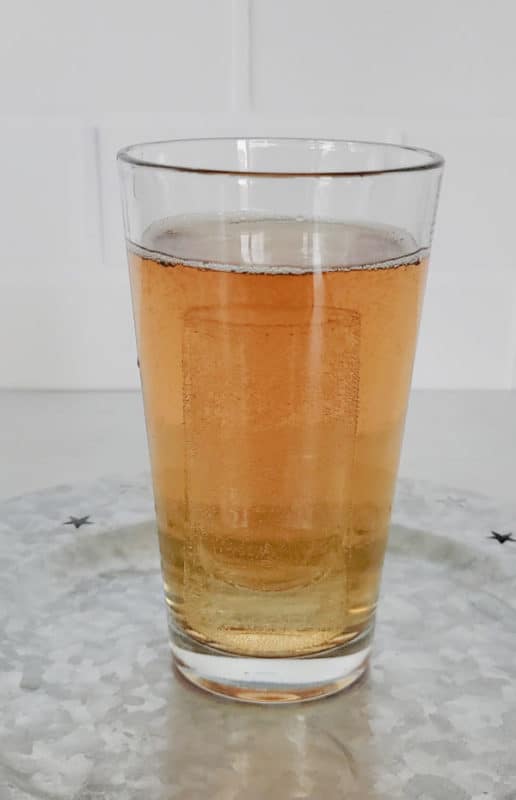 How to Make a Vegas Bomb Shot
I've included complete instructions in the printable recipe card at the bottom of the post, but here's a quick and dirty version.
Combine Crown Royal Canadian Whisky, Peach Schnapps, Malibu, and Cranberry Juice in a shot glass.

Pour Red Bull into a pint glass ¾ full. Carefully drop the shot glass into the Red Bull.

Enjoy your Vegas Bomb Drink while being mindful of the shot glass in the pint glass.
Preparation and Storage
Make Ahead + Storage: Due to the aesthetic of dropping a shot into a pint glass of Red Bull, the Vegas Bomb Shot is intended to be a made-to-order drink. However, you can prepare the mixed shooter of Crown Royal, peach schnapps, Malibu, and cranberry juice and refrigerate it in an airtight container for up to three days.
Freezing/How to Freeze: You can blend the cocktail with frozen Red Bull ice cubes to make this a frozen drink. 
Recipe Variations
Variations:
Amaretto Vegas Bomb - Use Amaretto instead of Malibu coconut Rum.
Butterscotch Vegas Bomb drink - Use butterscotch schnapps instead of peach schnapps.
Mocktail/NA - Use peach juice, cranberry juice, and Red Bull.
Substitutions: We've seen versions that use other Crown Royal flavors, such as vanilla or apple, and energy drinks other than Red Bull.
Vegetarian + Vegan Options: The Vegas Bomb Shot drink is safe for a vegetarian diet. According to its FAQs,
Malibu confirms that while it doesn't use animal products in its rum, one of its vendors uses a non-vegan-friendly sugar processing practice. Barnivore, a user-led vegan liquor guide, determined in reaching out to Crown Royal in 2022 that the company can't confirm its vegan-friendly status and doesn't claim to be vegan-friendly.
Gluten-Free: The FDA ruled in 2022 that distilled spirits, including whiskey and rum, are safe for a gluten-free diet due to how the distillation process eliminates gluten. However, use your best judgment if you aren't able to consume gluten, and check the labels of your mixers to verify whether they contain gluten.
Make it Spicy: We haven't seen a spicy version of this party-ready shooter.
Sugar-Free: It isn't possible to make a sugar-free version of the Vegas Bomb Shot due to the sugars in the spirits used. However, you can cut down on the sugar content with sugar-free Red Bull.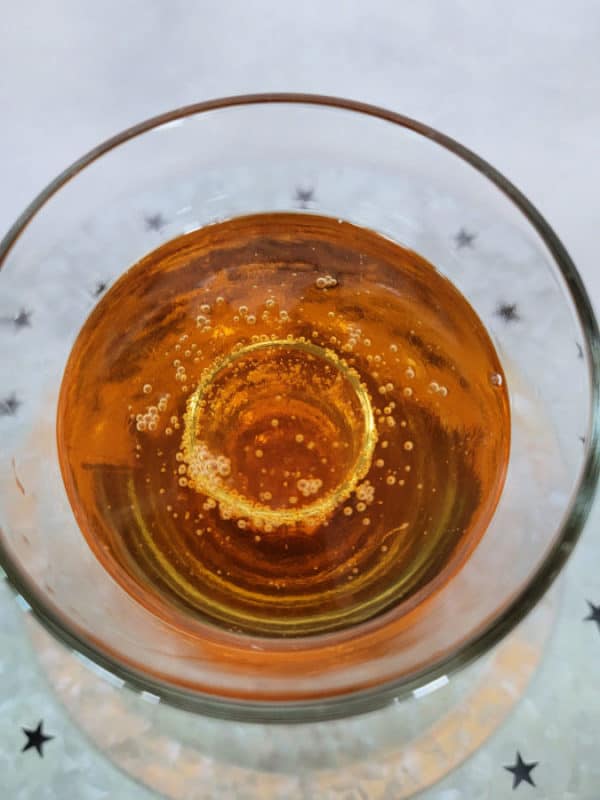 Tips for the Best Vegas Bomb Shot
You can adapt the Vegas Bomb Recipe to be lighter or stronger depending on the type of cocktail you are looking for.

The combination of  alcohol with Crown Royal Whiskey, Peach Schnapps Liqueur, and Malibu Rum can pack a punch! Add the caffeine from a glass of energy drink, and this cocktail will make you feel like a high roller.

Make sure to use a large glass that can fit a shot glass dropped into it. A sturdy beer pint glass works best.

PLEASE be careful while drinking this cocktail and ensure the shot glass does not fall against your teeth. You can use disposable plastic shot glasses if you're concerned about collateral damage to your partygoers or barware.

If you are heading to

Las Vegas

, make sure to check out all of our travel guides!
When to Serve + What to Serve With a Vegas Bomb Shot
The Vegas Bomb Shot is perfectly home at any casino, gambling, or Vegas-themed gathering.
It is also great to serve as a fun party drink for:
Bachelorette parties
College students
Perfect Party Drink
You're sure to find some appetizers, mains, sides, and snacks in the recipe collections below that'll help keep guests fed and the party rolling all night long: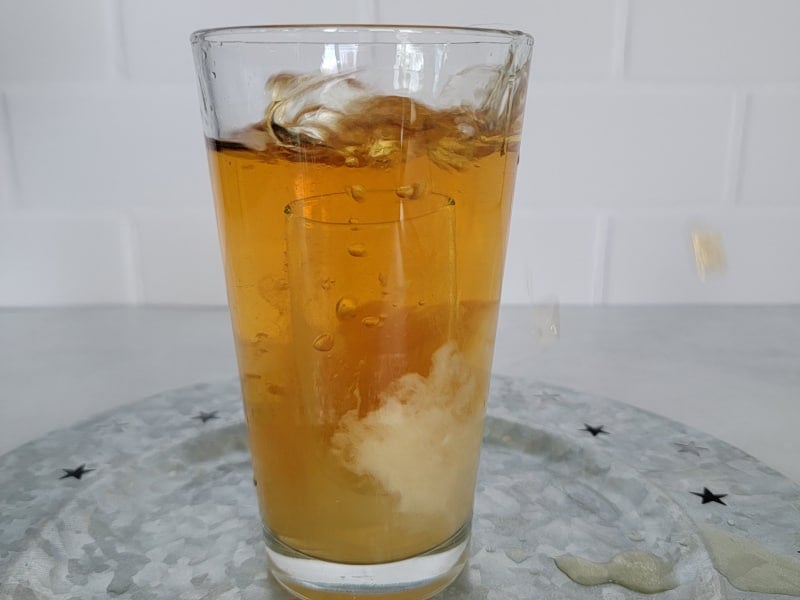 Great Shot Drink Recipes
Jager Bomb  - A similar shot cocktail using Jägermeister
Funny Drink Names - Check out our entire collection of cocktails and mocktails with funny names.
Check out all of our Cocktail Recipes!
Do you love recipes? Check out our copycat recipes, dessert recipes, and our CrockPot Recipes.
Follow Tammilee Tips on MSN, Facebook, Instagram, and Pinterest for all our recipe posts.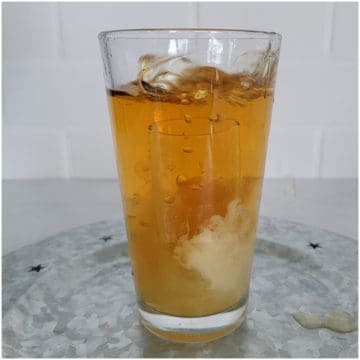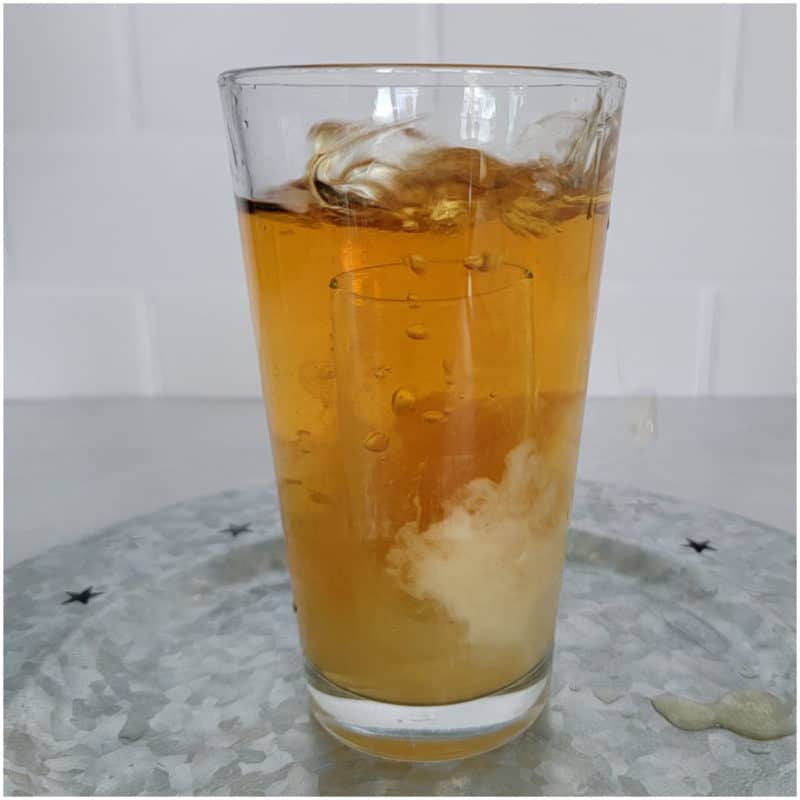 Vegas Bomb Shot Recipe
How to make an epic Vegas Bomb Shot Cocktail that is a great party drink
Print
Rate
Instructions
Combine Crown Royal, Peach Schnapps, Malibu and Cranberry Juice in a shot glass

Pour Red Bull into a pint glass ¾ full. Carefully drop the Shot glass into the Red Bull.

Enjoy the cocktail being very careful with the shot glass in the pint glass.
Nutrition
Nutrition Facts
Vegas Bomb Shot Recipe
Amount Per Serving
Calories 56
Calories from Fat 9
% Daily Value*
Fat 1g2%
Sodium 1mg0%
Potassium 6mg0%
Carbohydrates 3g1%
Protein 1g2%
Vitamin A 3IU0%
Vitamin C 1mg1%
Calcium 1mg0%
Iron 1mg6%
* Percent Daily Values are based on a 2000 calorie diet.