Visiting the Neon Museum in Las Vegas truly feels like you are stepping back in time. During the tour we learned about Las Vegas history as seen through neon signs. It was amazing to see how neon signs have changed the Las Vegas landscape.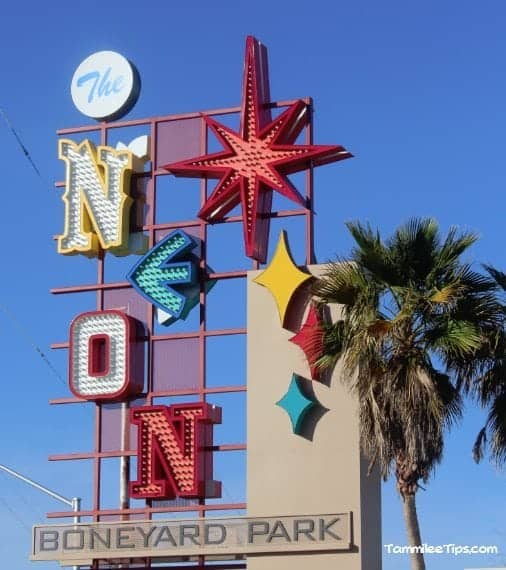 The Neon Museum is located right on Las Vegas Boulevard.  As you drive down Las Vegas Boulevard make sure and keep an eye out for the 15 restored neon signs on display in the area
Neon Museum
They are amazing to see during the day and at night. One of the cool things we learned on the tour is neon signs look different during the day compared to night. The chemicals within the sign designate what color they will glow. Even though a sign looks like a specific color during the day at night it may be completely different.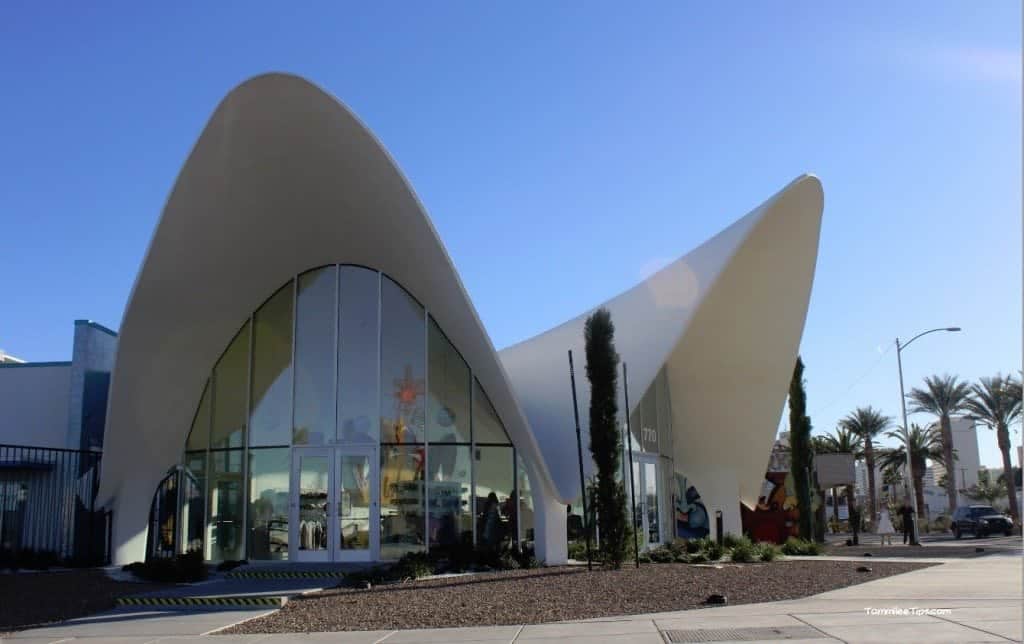 The museum tour office is inside of a historic Las Vegas motel lobby that was moved in pieces to its current location. There is a nice selection of souvenirs within the Neon Museum tour area.  The only way to take a tour of the Neon Museum is on a guided tour.  It is highly suggested that you make a reservation for your tour by the Neon Museum. Our tour was filled and we were there in the middle of the afternoon. They run tours from 10 am to dusk every half hour. You can book tours directly on the Neon Museum Website.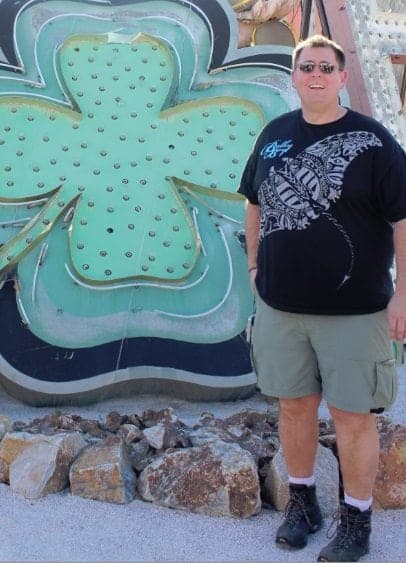 Our tour guide was truly amazing. She was a Las Vegas native with a passion for Las Vegas history. She told us about what it was like to grow up in Las Vegas and see the ever-changing landscape. We learned that the museum is able to date the signs based on what is included. If there is an arrow, the colors, the height, and so on all give them clues as to what era the signs were from. I had never thought about how signs would change with cars and modern transportation.
The Neon Museum Boneyard has the largest collection of neon signs. The collection ranges from a giant yellow duck, a pirate skull to signs from tons of Las Vegas hotels. Everywhere you look there is a piece of Vegas history being displayed.
The Neon Museum tour is outside so be prepared for the sun and heat depending on the time of year you visit. There is no overhead covering so I was really happy to have sunglasses. The walkway is crushed rock so be prepared with the proper shoes. I would not want to take the tour in 3-inch heels but did it in flip flops without a problem.
You can find out more on this fun Las Vegas tour on the Neon Museums Website, Facebook page, and Twitter.
Additional Las Vegas Resources
Free things to do in Las Vegas
We were provided with a tour from the Neon Museum to help facilitate our review. All opinions expressed are our own.