Harvest showcases New American cuisine and a seasonal menu that is inspired by regional farms. Chef Roy Ellamar crafts creative dishes that celebrate regional produce yet fits Las Vegas.  We enjoyed an amazing dinner at Harvest by Roy Ellamar at the Bellagio during our recent stay in Las Vegas.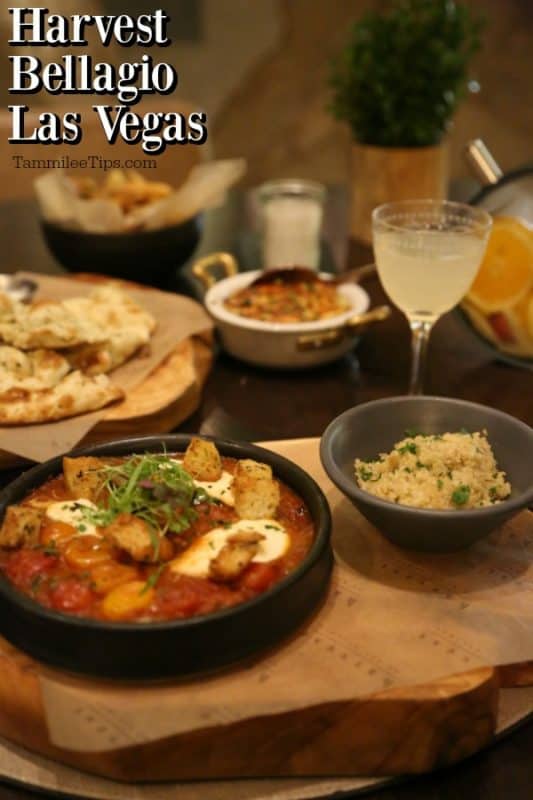 Harvest Bellagio
Located in the Bellagio you can enjoy a dinner that includes the best local ingredients, supports local farms, and offers sustainable cuisine. The experience is completely based on what's in season right now. Along with what is trending in the culinary world! You get the best of both what's hip and trendy along with sustainable.
One of the things we really enjoyed during our dinner at Harvest was watching the chefs prepare the meals. The open kitchen gives you a look into the workings of the restaurant and also what all goes into preparing your gorgeous dinner.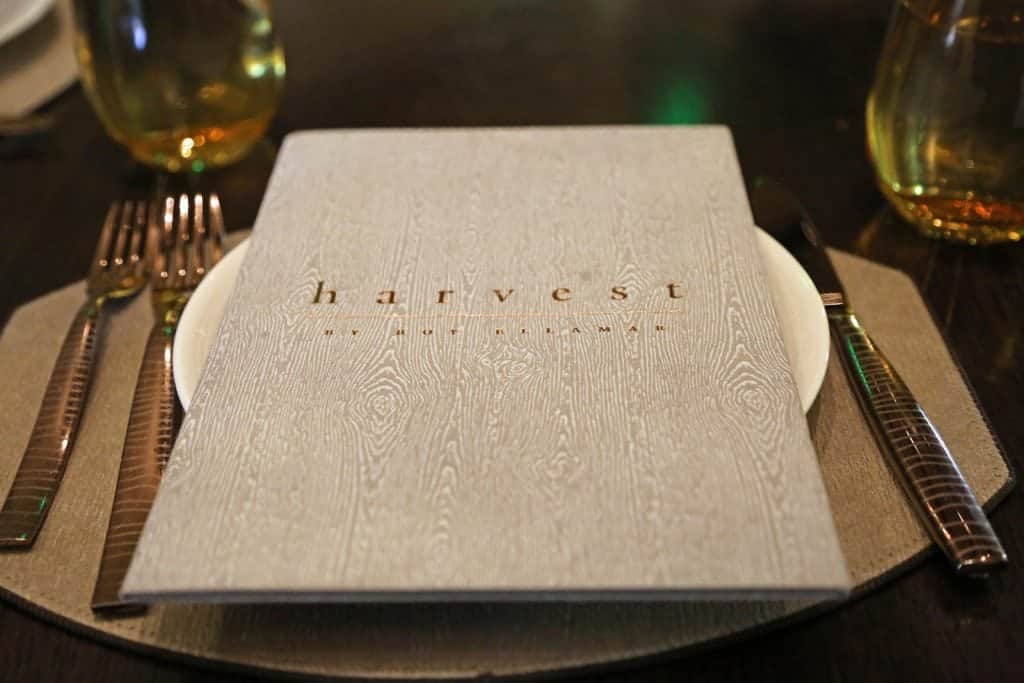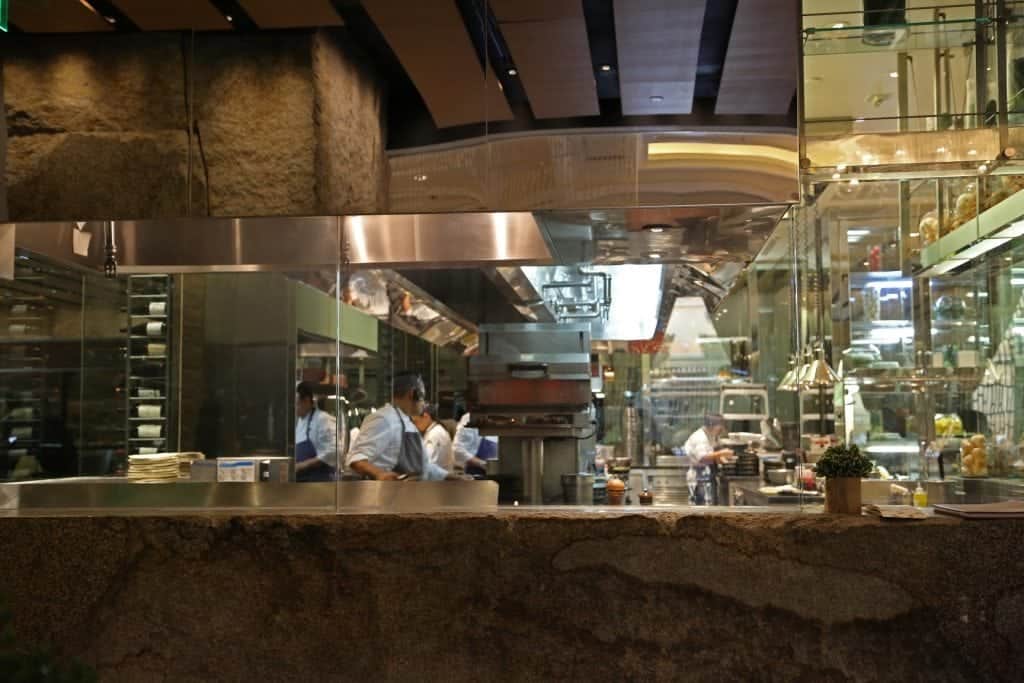 The menu at Harvest is a foodies delight!
We had a hard time deciding what to order for dinner because everything sounded amazing.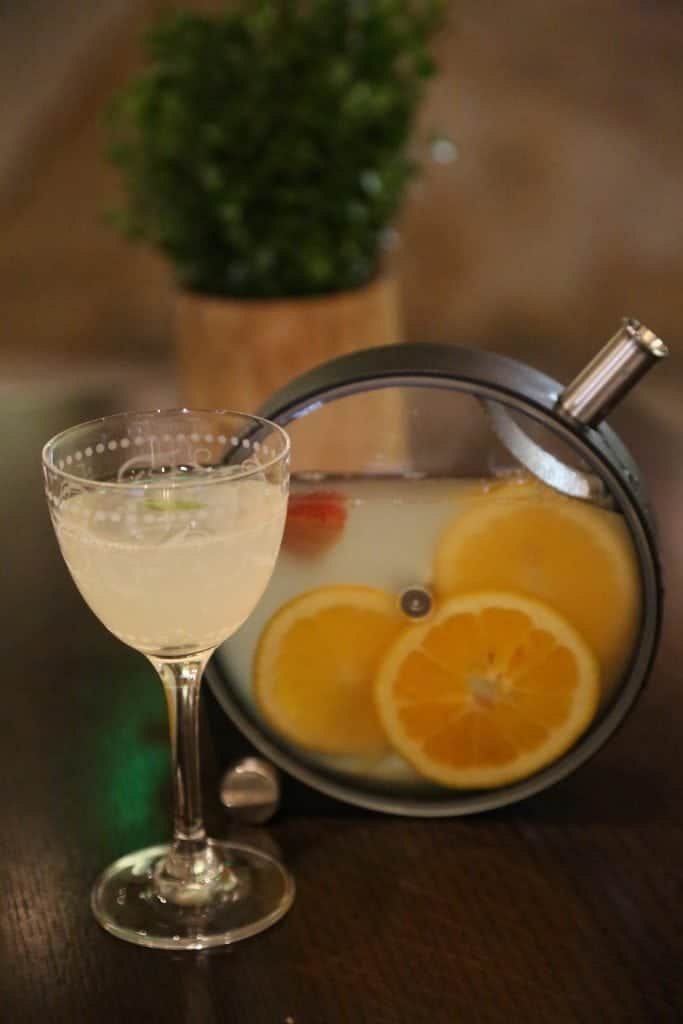 This lemongrass infusion cocktail was the perfect way to kick off an amazing dinner.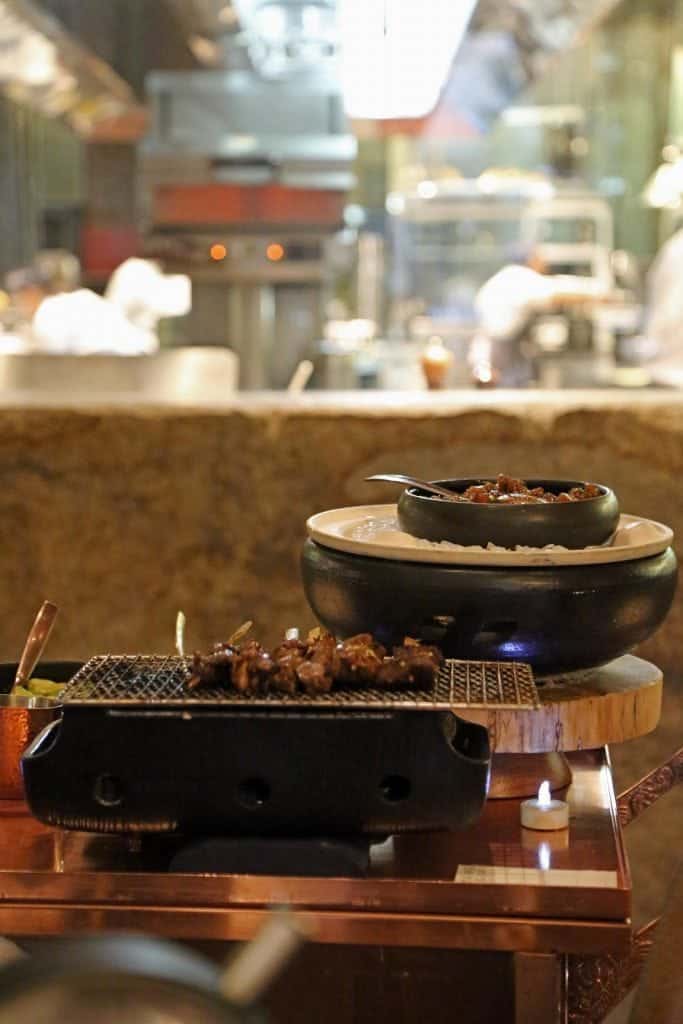 The snack wagon changes daily and offers innovative bite-size tastes that may surprise you. John enjoyed the Grass-Fed Beef Tenderloin from Painted Hills, Oregon prepared with sweet soy sauce glaze, marinated spinach, and kimchee.
Other options included Hawaiian Poke of the Day with bourbon soy, furikake, and bamboo rice, Smoked Troup Dip with black sesame cracker, tobiko caviar, and farm egg, and Gazpacho Sorbet with Mandurian cucumber, balsamic and sourdough.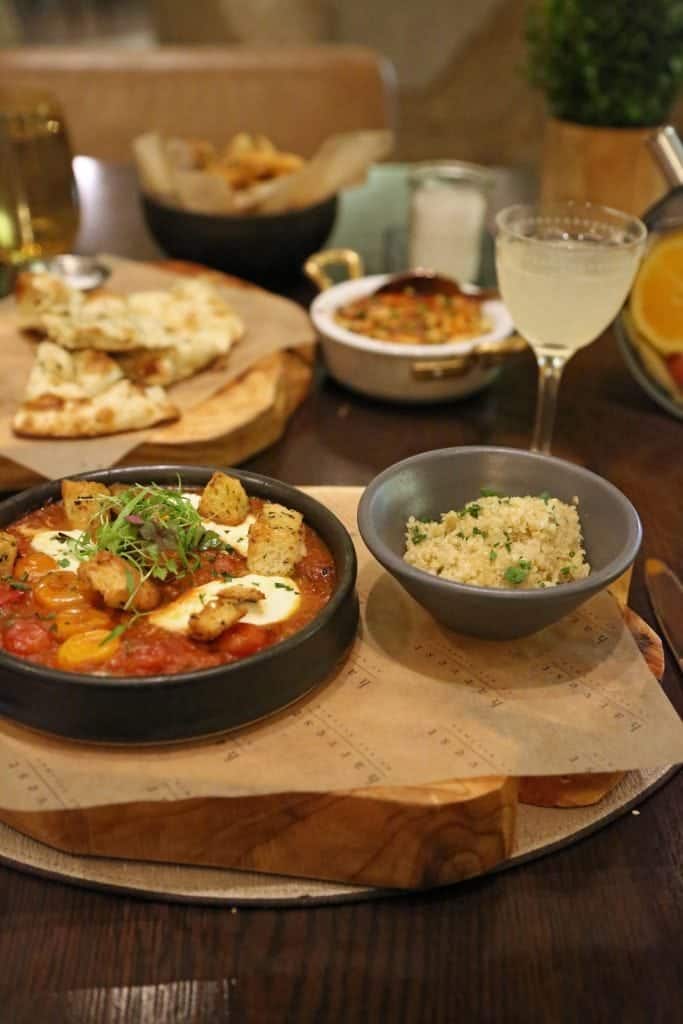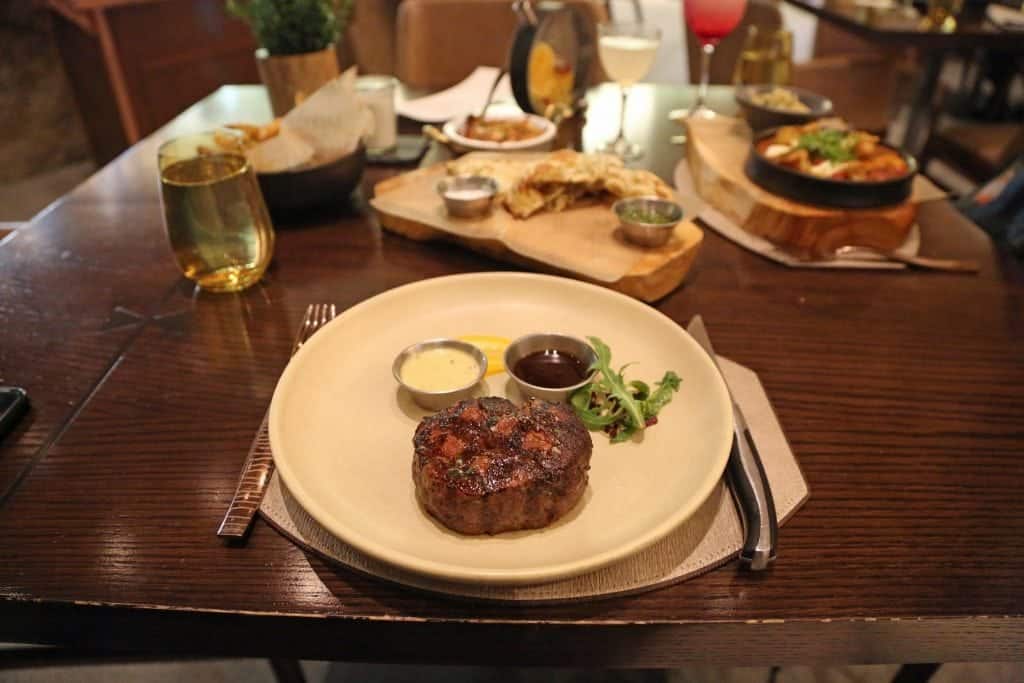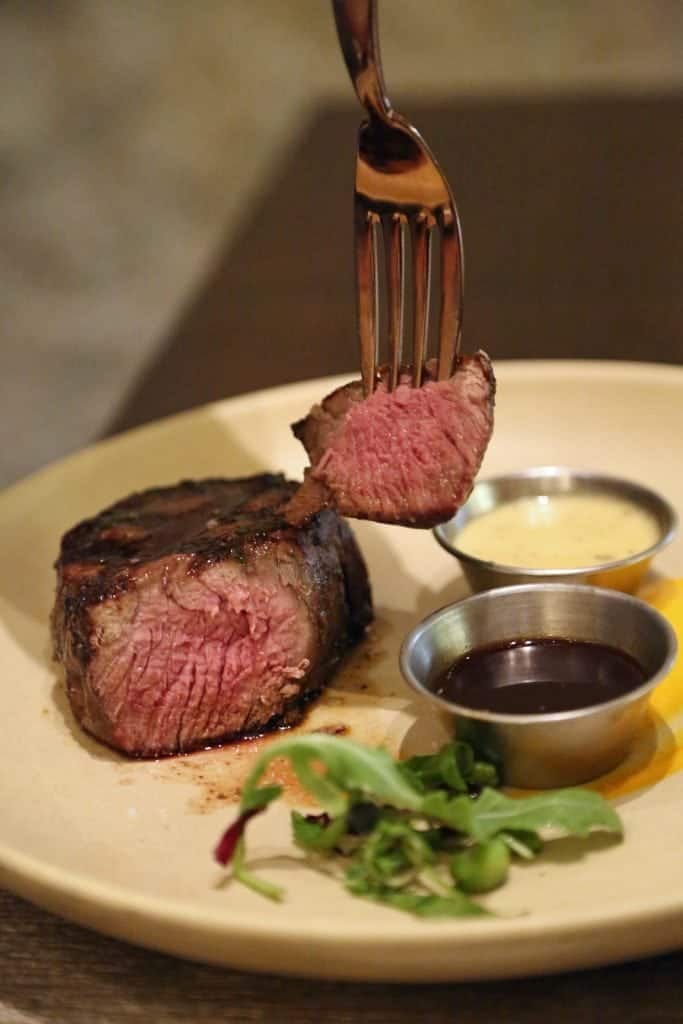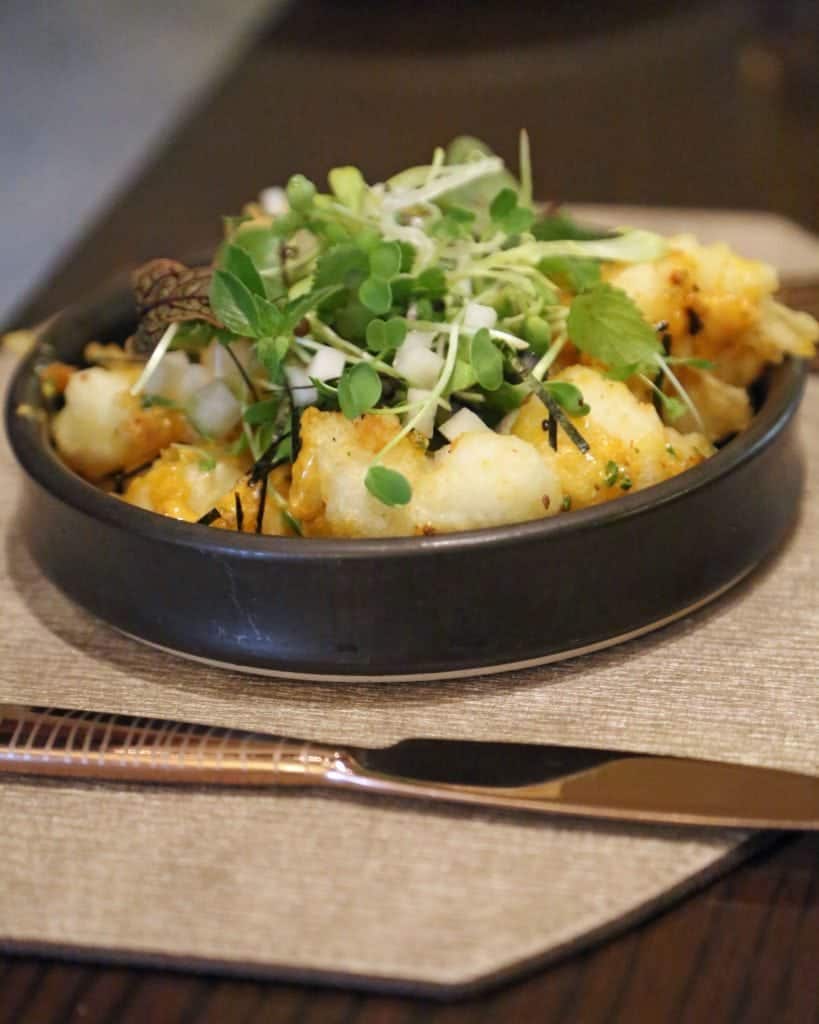 Every course at Harvest was a delight to our taste buds! The fairytale Eggplant served with cherry tomato ragout, mozzarella and basil were delightful! The perfect vegetarian dish!
I love a restaurant that spends as much time on their vegetarian options as they do the meat options. This was not a random vegetarian option that they threw on the menu just in case.
Harvest offers a variety of vegetarian recipes that all looked amazing.
Please order a side of truffle fries during your visit! They are served with truffle dust and truffle mayo and truly delish! Please trust me on this and order at least one serving for the table!
John said the filet was one of the best steaks he has had! The filet was grass-fed Angus beef from Painted Hills, Oregon.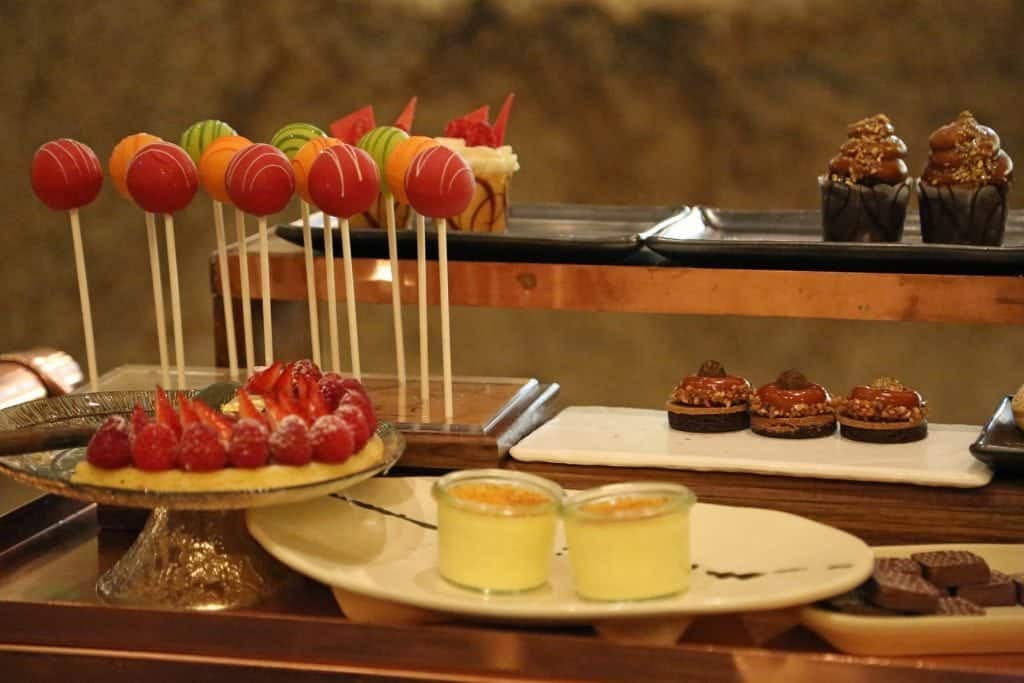 Please make sure you leave space for the sweet wagon delights! Trust me it will be hard to make a decision on which ones you want to try. Our sweet wagon delights included Gianduja Mouse with chocolate financier, Fresh Berry Tart, Tahitian Vanilla Cream Puff, Orange-Grand Marnier, pistachio and raspberry lollipops, Vanilla creme brulee, hand-crafted candies, and cupcakes!
I savored the vanilla crème brulee and it was the perfect way to end an amazing meal!
For dinner reservations call - 1 702 693 8800 or visit ballagio.com/harvest
Harvest also has a lovely bar & lounge that has a happy hour from 5-6 pm and 9-10 pm. Enjoy signature cocktails and snack wagon selections!
Las Vegas Resources
101+ Things to do in Las Vegas - check out all of the things you don't want to miss in Las Vegas.
Absinthe Las Vegas - Find out more about this great show!
Aria Hotel Suite Room Tour - Check out what the Aria Hotel Tower Suites are like.
Check out all of our Las Vegas Travel Guides
Our dinner was hosted by Harvest. All opinions expressed are our own.