Staying at the Algonquin Resort in St. Andrews by the Sea in New Brunswick feels like you are stepping back in time a bit. The hotel was established in 1889.
The Algonquin Resort is open year-round offering great service, elegant rooms, a fantastic restaurant, and so much more. During my trip to New Brunswick, I had the opportunity to spend two lovely nights at the Algonquin Resort.  The first thing I must tell you is the beds are amazing. I arrived late after flying from Spokane to New Brunswick and driving to the resort. I pretty much face planted on the bed and woke up the next morning refreshed and ready to start the day.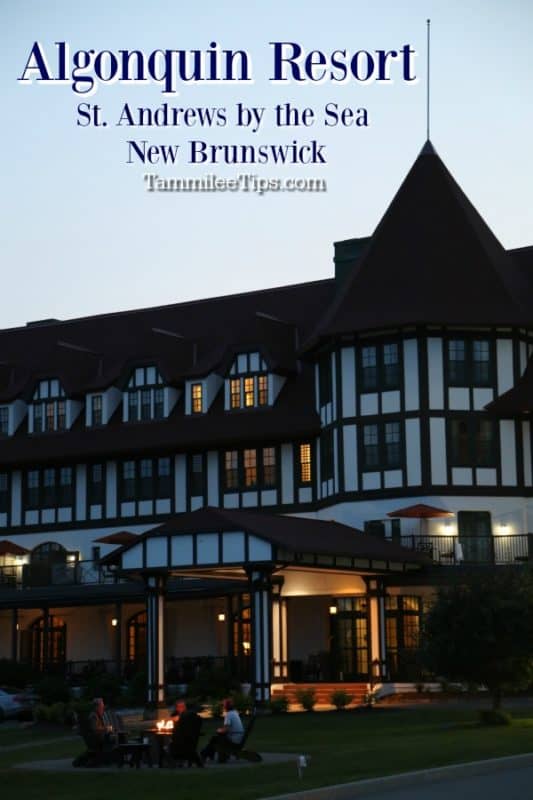 Algonquin Resort in St. Andrews by the Sea, New Brunswick
My room had a queen-size bed, a lovely bathroom with a walk-in shower, Keurig coffee maker with Starbucks K-Cups and Tea available.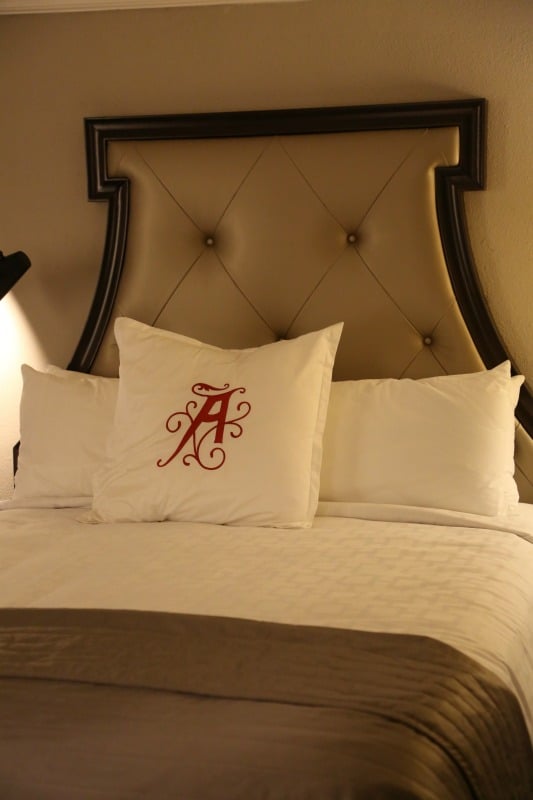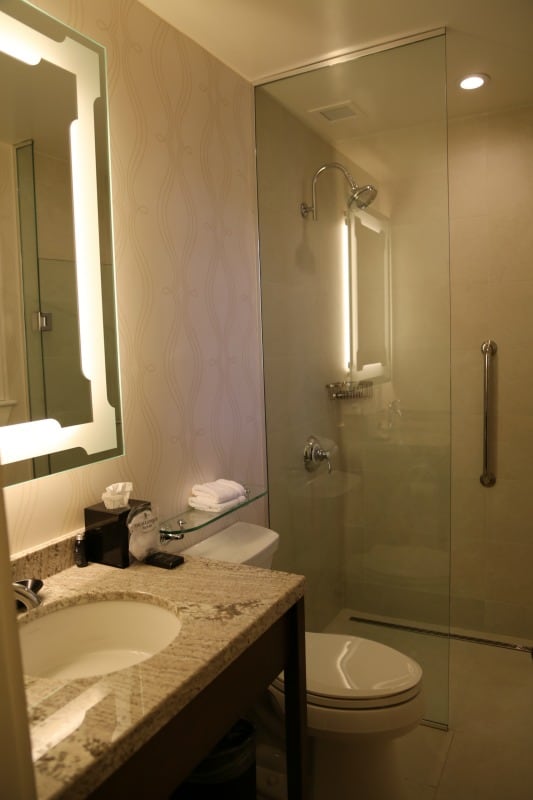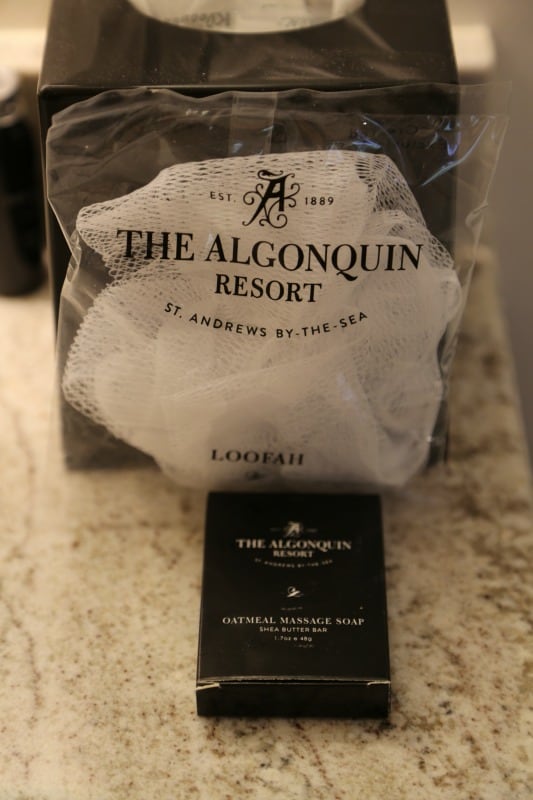 I can't say enough about the service I received during my stay. The front desk employees were fantastic. They greeted me each time I walked into the hotel and asked how my day was. They were focused on providing each guest with exceptional service.
The Algonquin Resort overlooks Passamaquoddy Bay in St. Andrews by the Sea. You can sit outside and enjoys smores at one of the fire pits lit each night. There is also a piano on the grounds that you can play if your heart desires.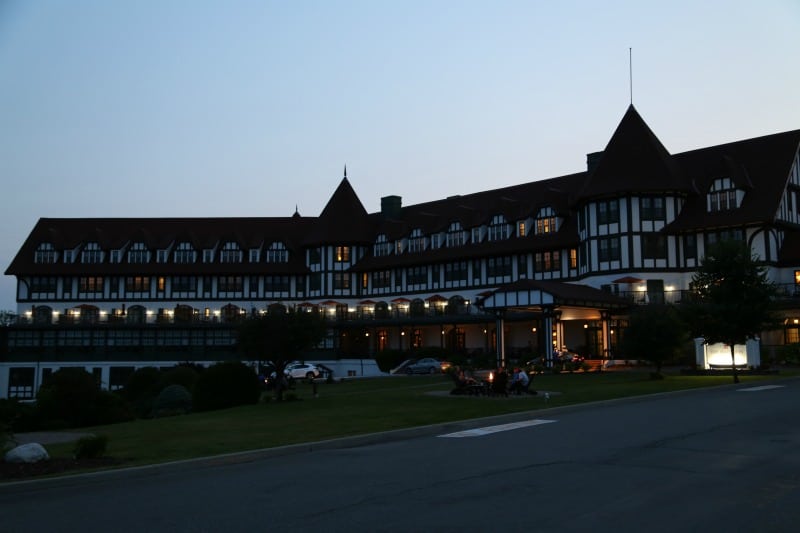 Travel Tips
To find out more about the resort check out the Algonquin Resort Website
Phone - 855-529-8693
The hotel has an indoor pool with 3 story waterslide, a hot tub and an outdoor pool. The kids that were in our group loved the pool. They did mention that it was heavily chlorinated and their eyes turned red and their hair felt like straw after getting out of the water.
There is wi-fi available at the hotel but I had a hard time keeping connected during my stay.
The Algonquin Resort is part of the Marriott Autograph Collection.
There are 233 guestrooms and suites at the resort. The Algonquin has 117 different room sizes and configurations. This dates back to the original hotel.
Bicycles are available from the front of the hotel along with trail maps to explore St. Andrews by the Sea
Pets are welcome at the Algonquin. There is a fee of $35 per stay. Pets receive a walking map, access to pet bowls, and a souvenir collar tag.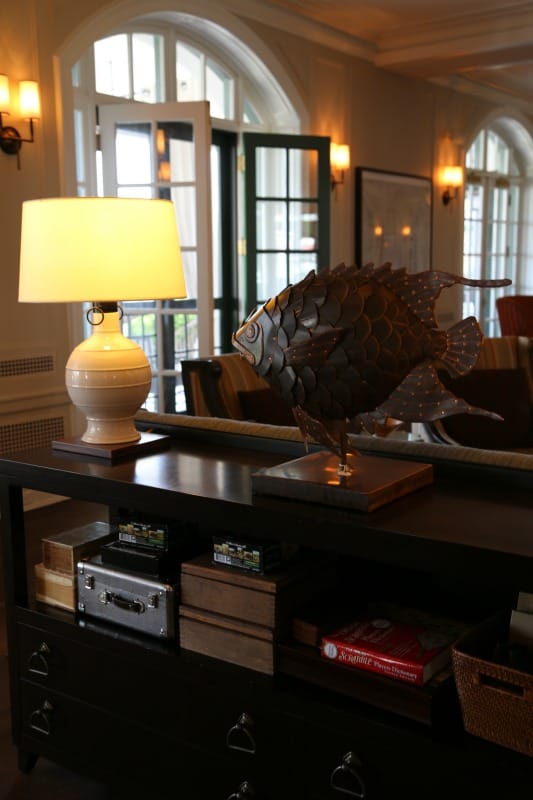 Additional New Brunswich Travel Articles
Saint Andrew by the Sea Travel Guide
Check out all of our New Brunswick Travel Guides