From the moment you walk up to the Jolly Breeze Whale Watching adventure in St. Andrews by the Sea you know you are in for a great time! The front porch is filled with pirate accessories so your entire family can dress like a pirate for the whale watching cruise.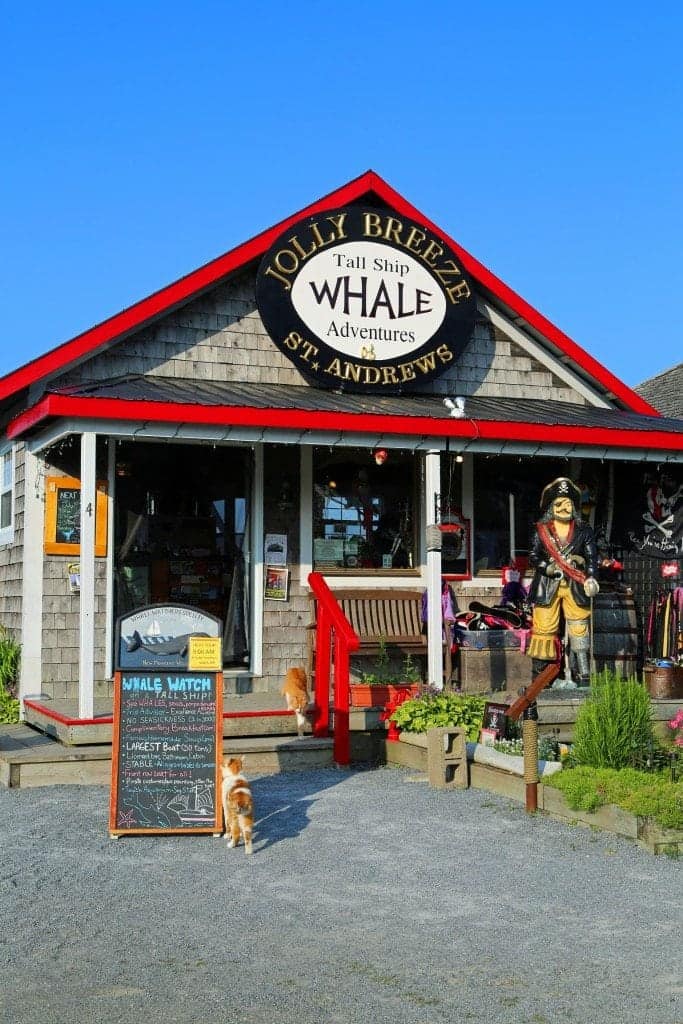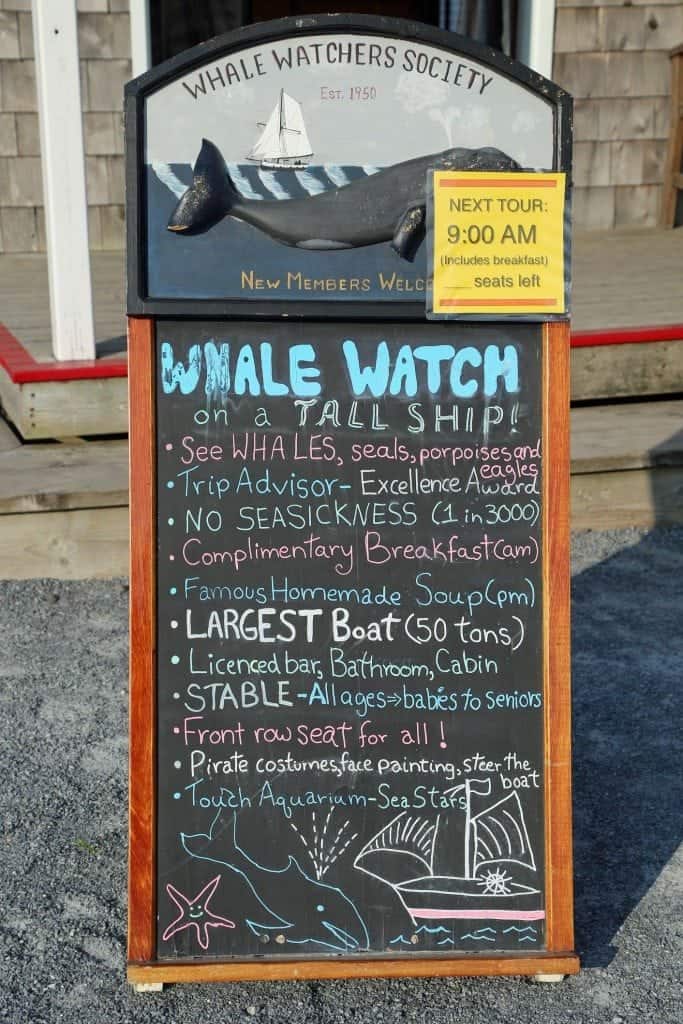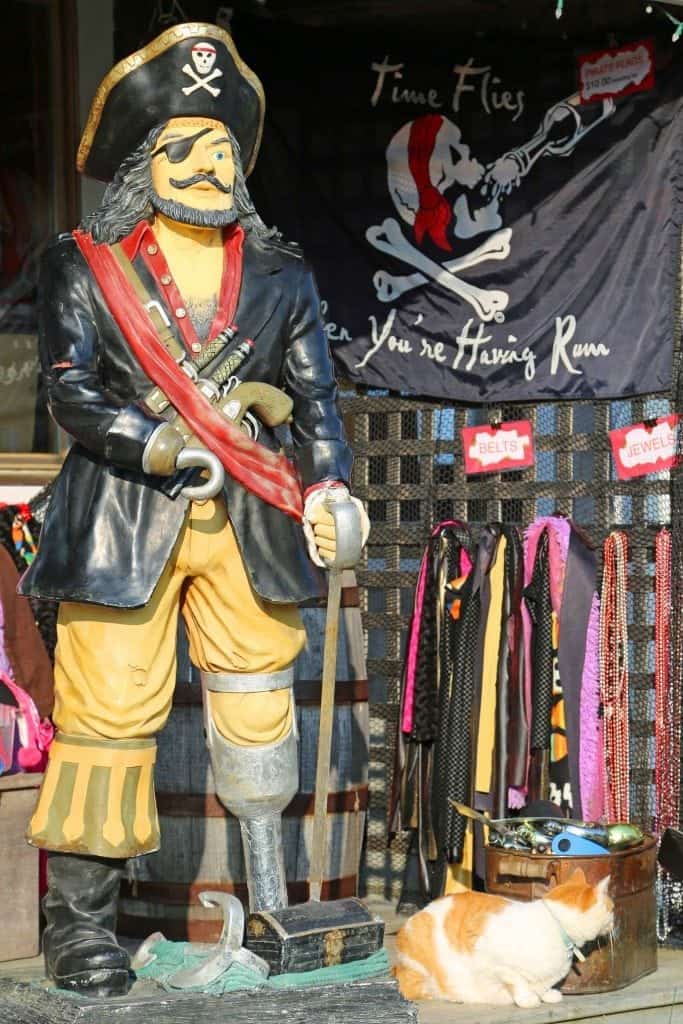 Once you are suitably dressed you are ready to head out on the high seas. OK more like the Bay of Fundy but still an adventure awaits!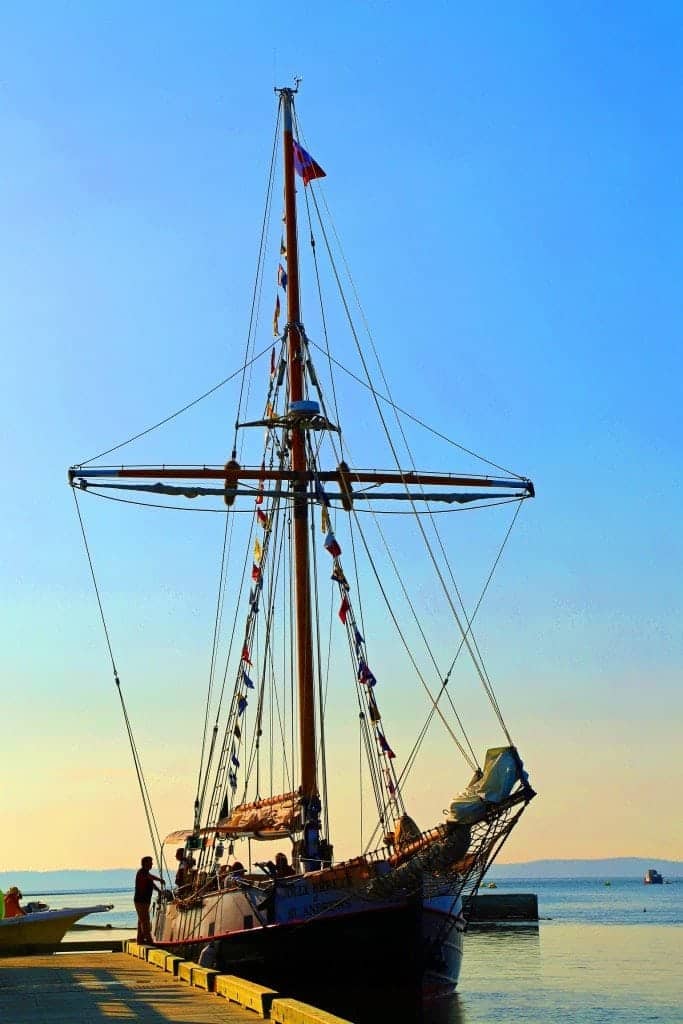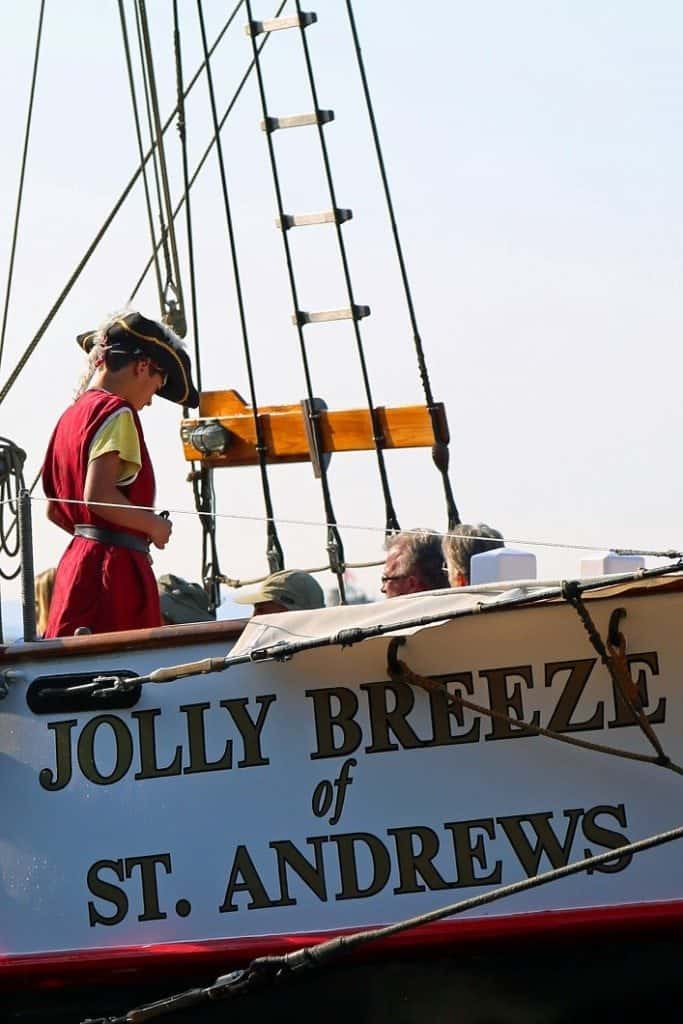 Everyone has a front row seat to the adventure on the Jolly Breeze. The boat has ample bench seating around the deck and a lower galley area where breakfast is served. If you get cold the crew can bring you a great fleece blanket to wrap around your legs. We dressed in layers and still took advantage of the blankets. It was a bit chilly on the early morning cruise but so worth it.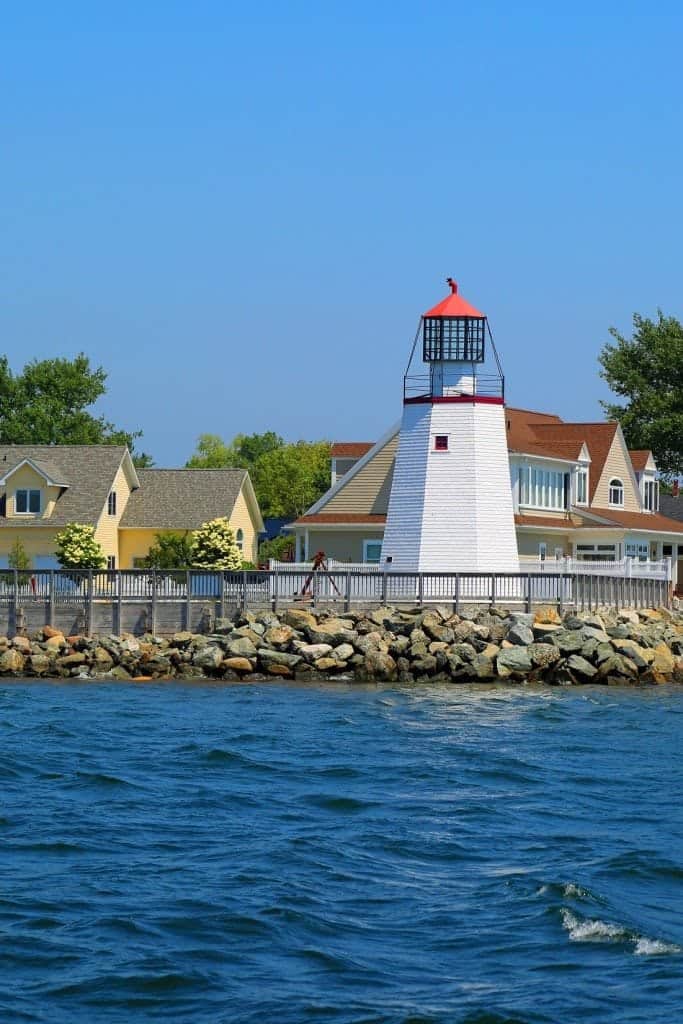 As you pull out from St. Andrews by the Sea this gorgeous light house greets you. You may notice something a bit odd about this lighthouse...there is no light.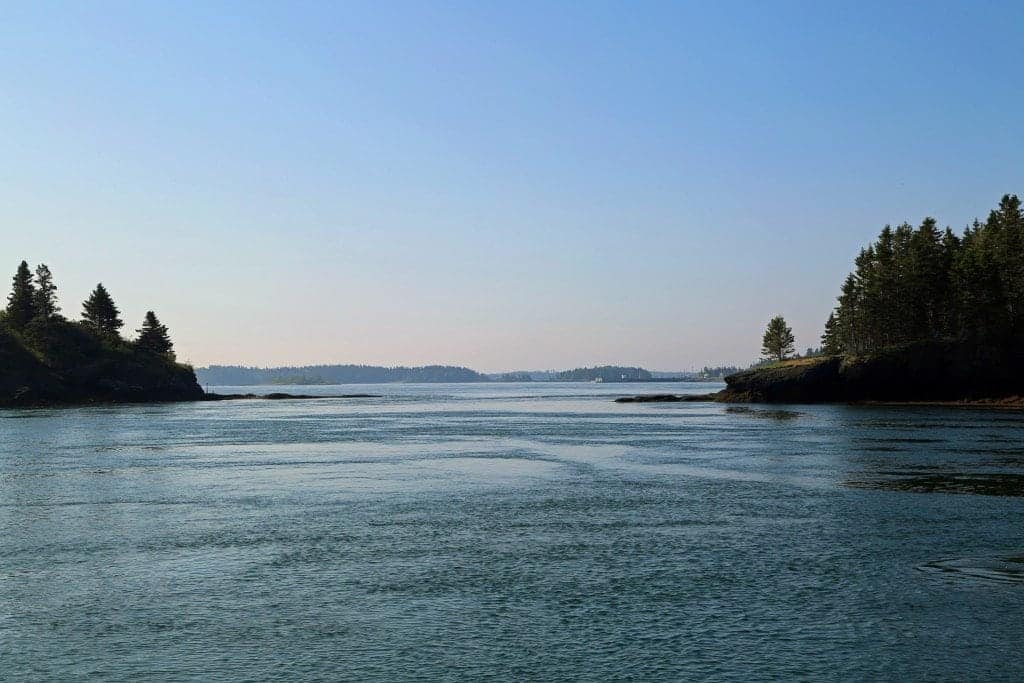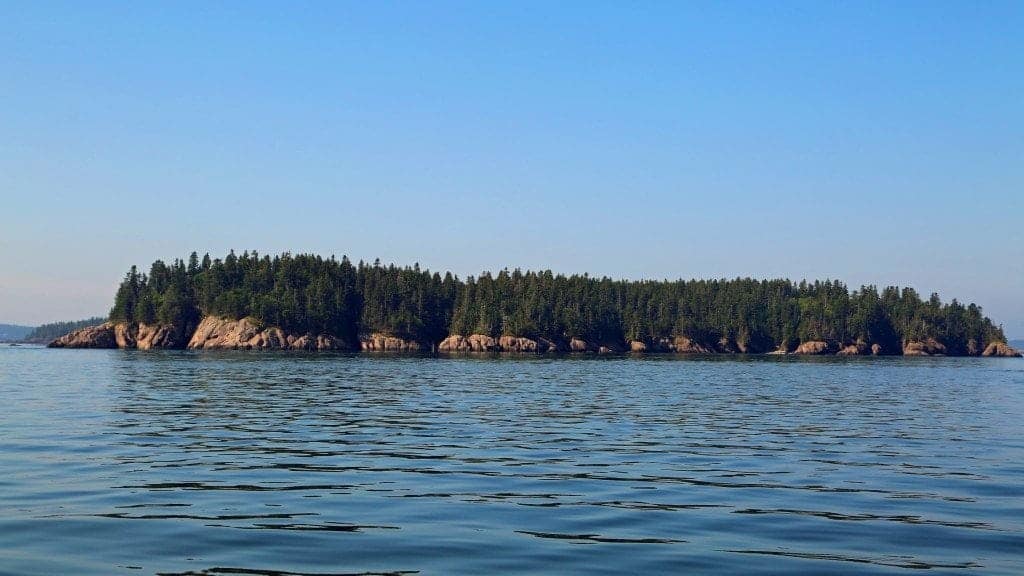 During our cruise the waters were calm and gorgeous. We cruised past islands and saw the northern most point of the United States. The staff on board did a great job pointing out the different sites and explaining their history. I was so impressed with how they intermingled folk lore with true history in a really fun way. The adults and the kids enjoyed learning about the area as we headed to look for whales.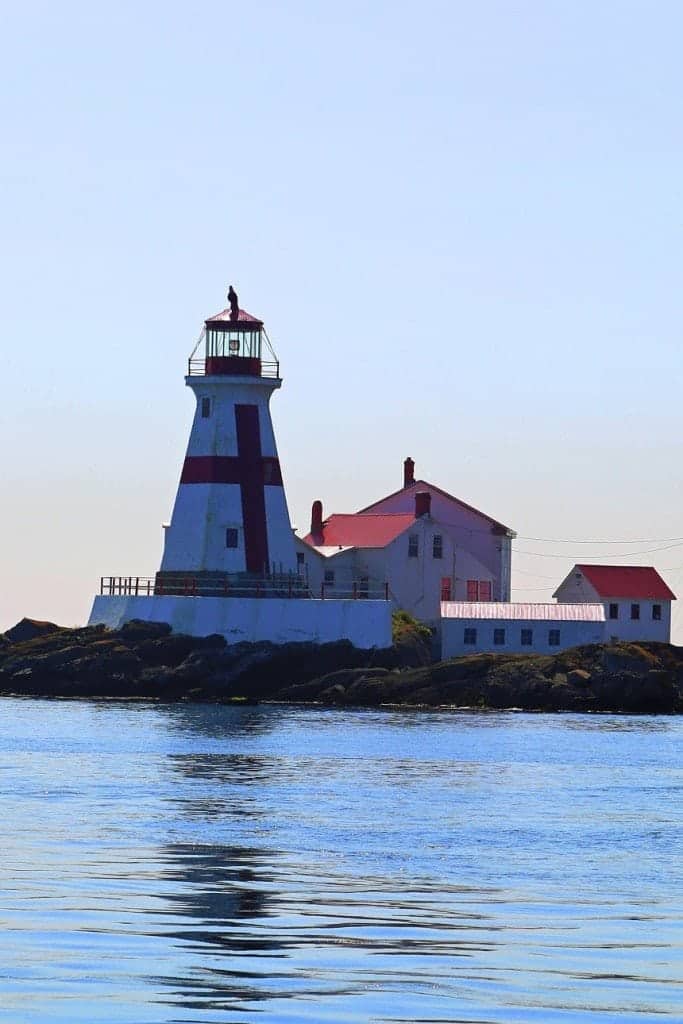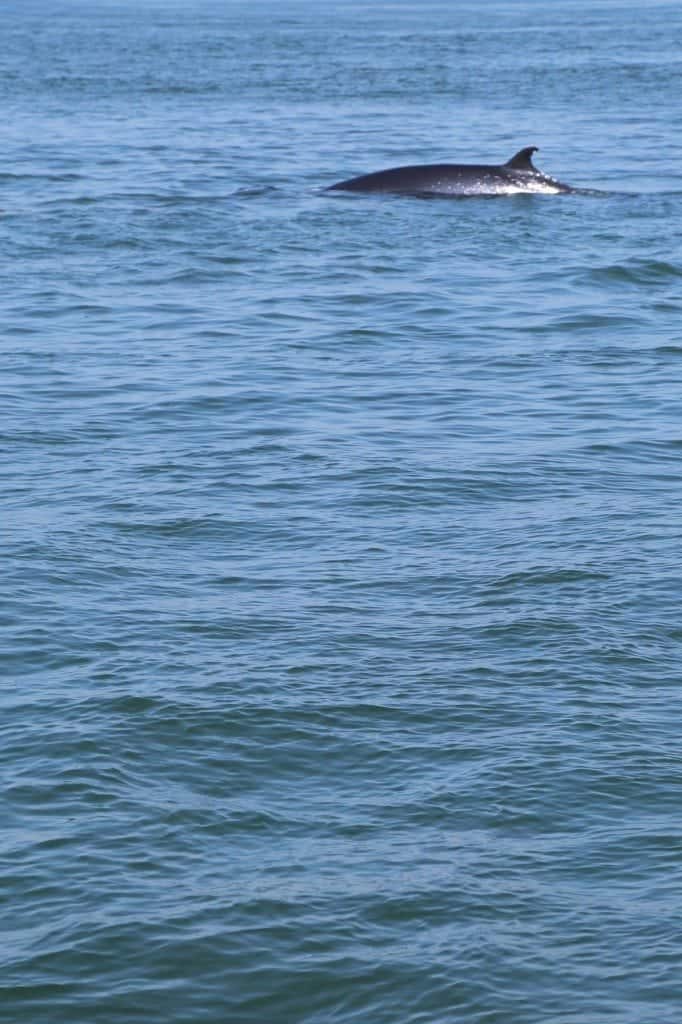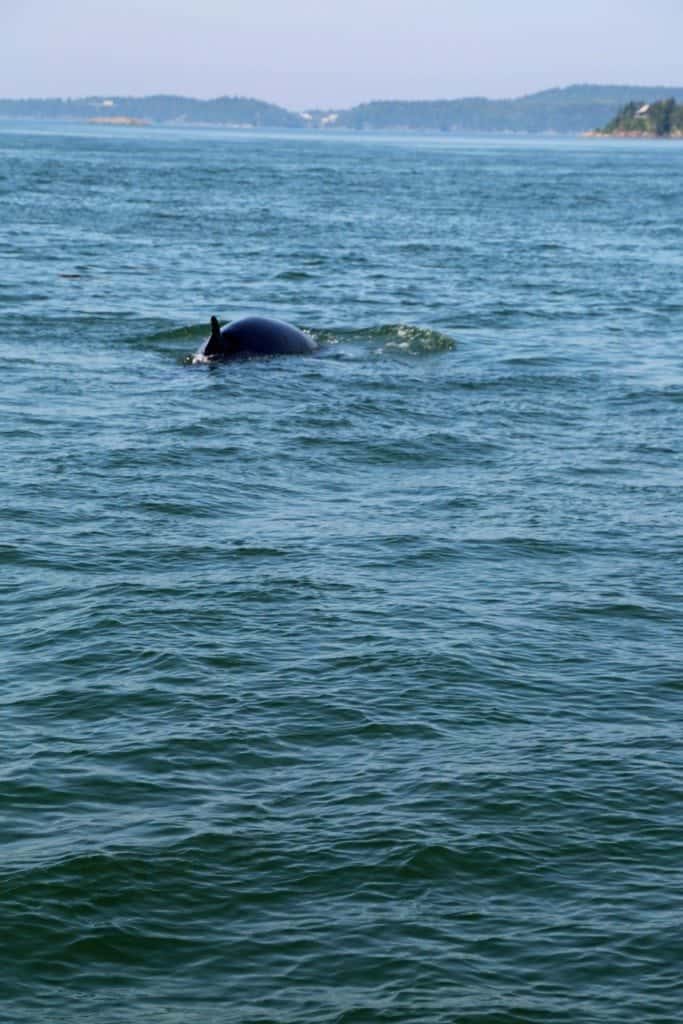 Minke Whales!
We saw three Minke Whales during our tour. A couple people said it may be 5 Minke Whales but I am not sure. They popped up close to the boat a few times which was great to see. The crew told us that a year or so ago they saw a Great White Shark during a tour. That would have been amazing. Depending on the time of year there are quite a few different varieties of whales that can be seen on the Jolly Breeze whale watching tour.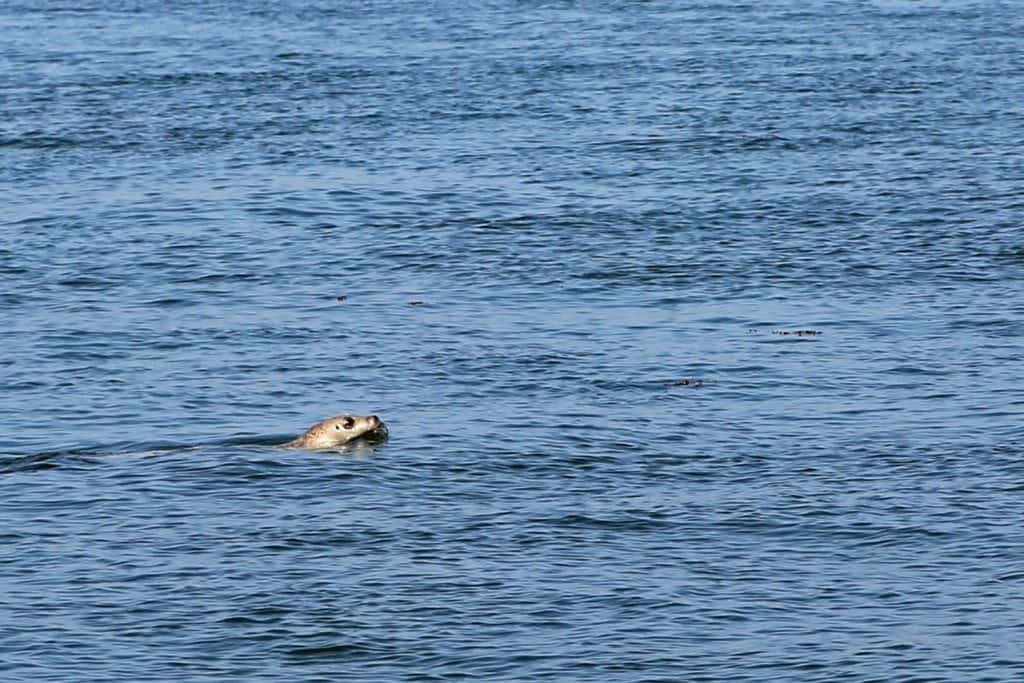 We also saw a ton of seals and porpoise during our whale watching cruise.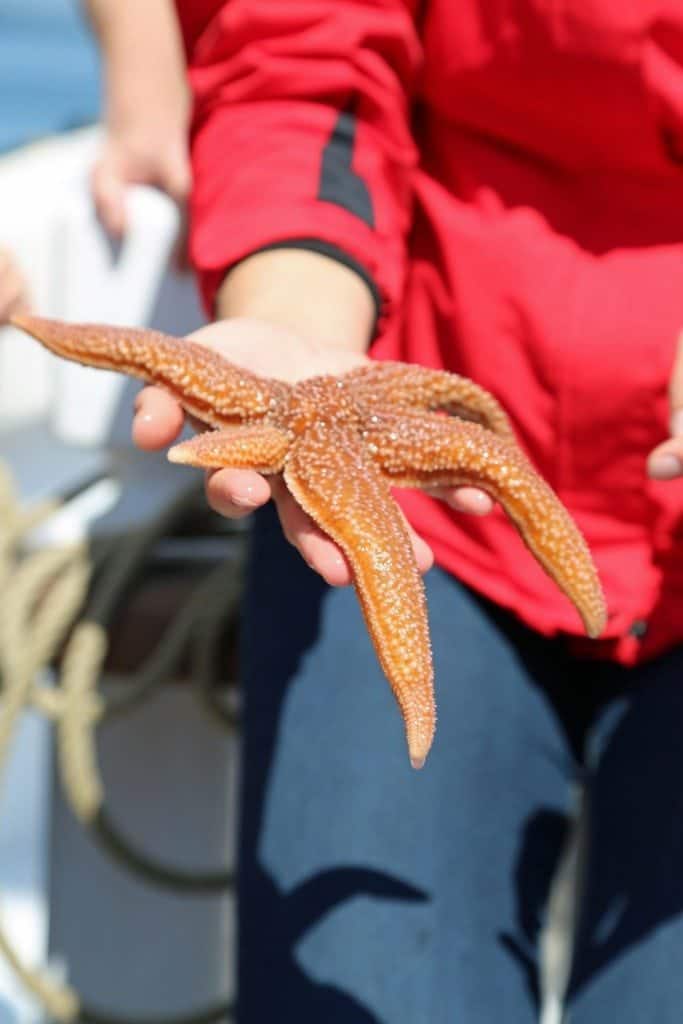 There is a touch tank on board the Jolly Breeze. The naturalist on board teached kids and adults about the wildlife found in the Bay of Fundy. You can hold a sea star and learn about other local sea creatures.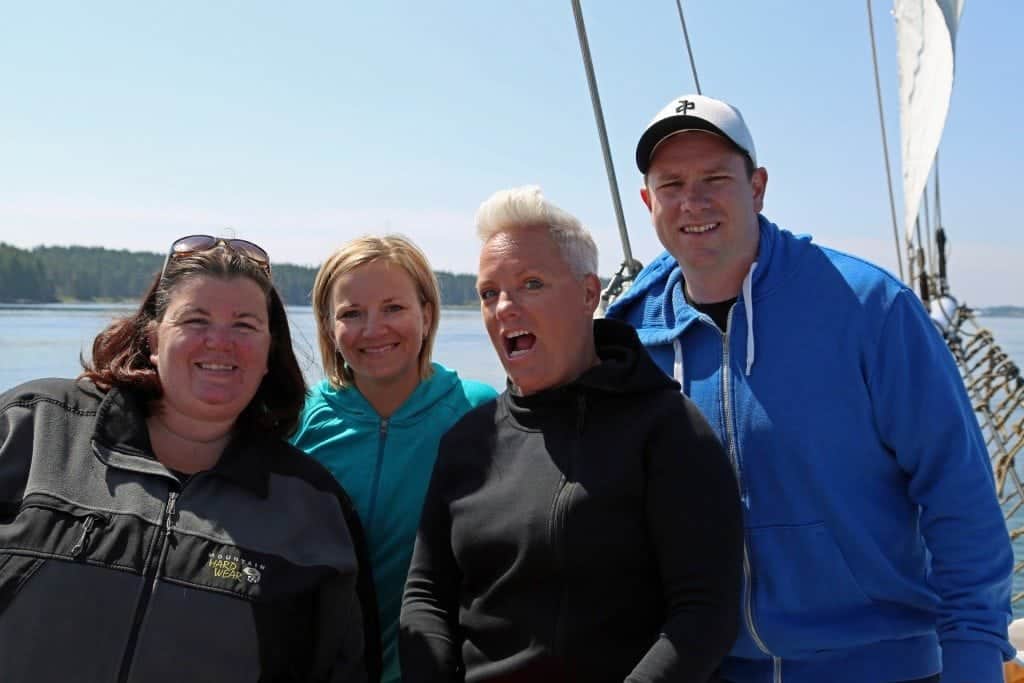 Check out the jolly pirates I sailed with. In the picture from left to right are me, Stacey from This Lil Piglet, Julie who is doing her best pirate face from Sober Julie and Cam from Traveling Canucks. I had a truly amazing time exploring New Brunswick with this crew of Jolly Pirates. 🙂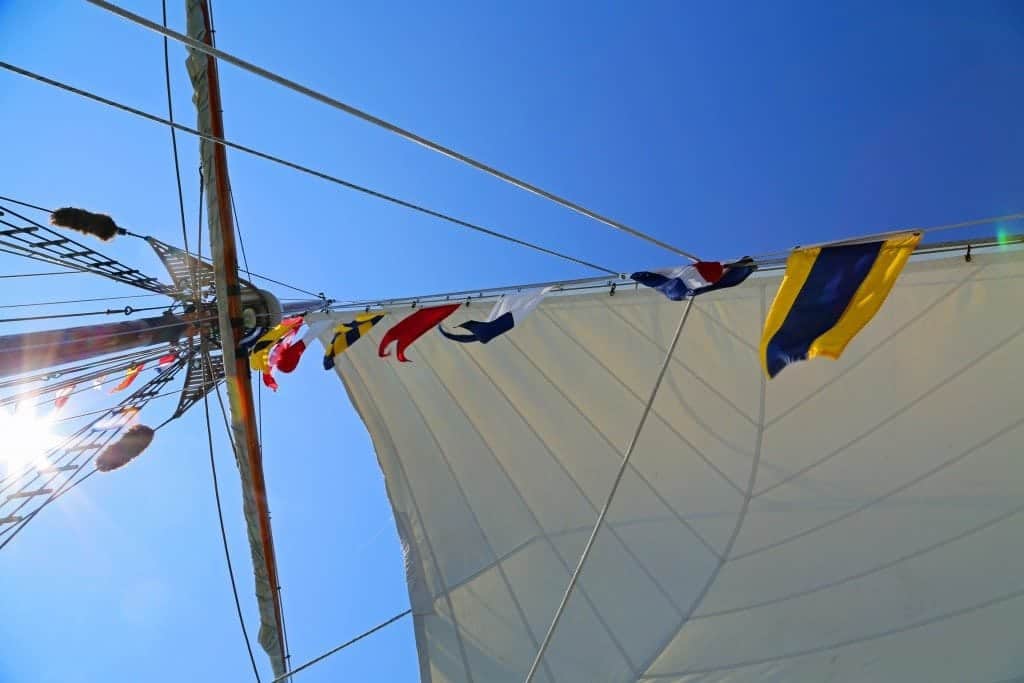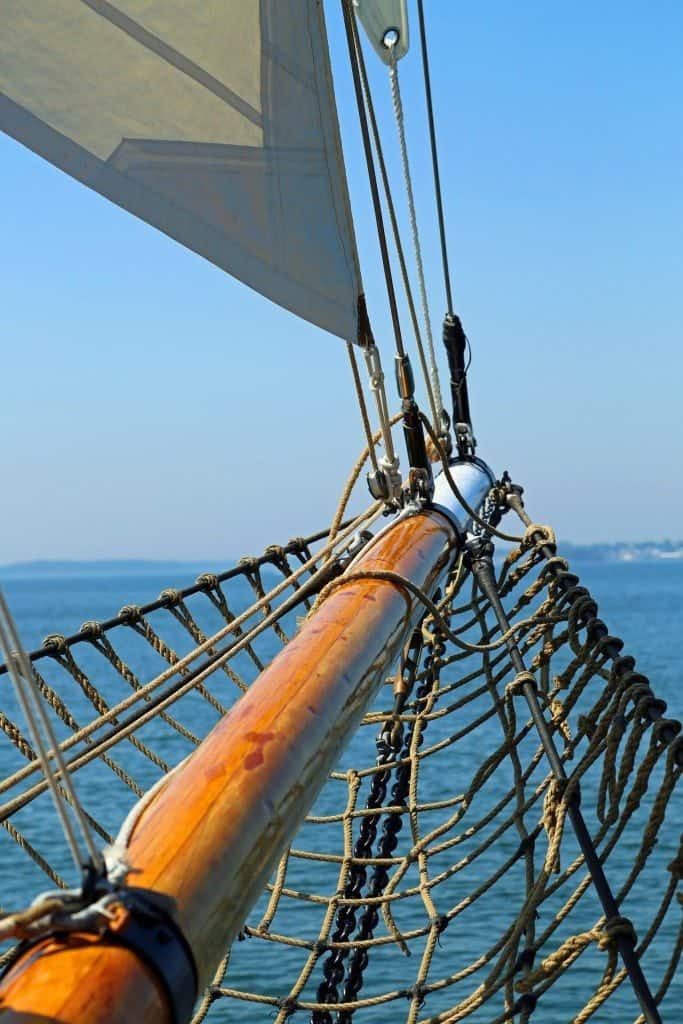 During your adventure on the Jolly Breeze the kids can help hoist the sails, steer the ship and get their face painted. There is truly something for everyone to enjoy during the three and a half hour tour. I could have easily spent the entire day on board the Jolly Breeze just soaking up the sun and looking out at the gorgeous views.
Travel Tips
#1 tip - SUNSCREEN! Being out on the water the sun is definitely strong and you will know it if you forget sunscreen. Which I might have done and my nose looked like Rudolph the next day. Ooops!
Dress in lots of layers! It is easier to take off a jacket or layer versus being frozen! In July we were a bit chilled during our cruise. We took the morning cruise and the blankets the crew had were greatly appreciated.
Breakfast is included in the morning cruise. They serve toasted bagels and cream cheese, homemade bread, english muffins, seasonal fresh fruit, juice, hot chocolate, tea and coffee.
Afternoon and Evening tours have the opportunity to enjoy Joanne's Famous Pirate Soup Recipe. It is vegetarian, lactose and gluten free!
There is a cash bar and snack bar on board the ship. They offer wine, beer, baileys, rum punch or top-shelf scotch and more.
The Jolly Breeze Whale Watching Adventure runs from Mid June to October. Departure times depend on the month and date you are visiting.
There is a 100% satisfaction guarantee for the cruise. They also offer a free return visit if no whales are spotted. Visit must be during the same season.
Tours are 3.5 hours in duration to allow sufficient time for wildlife viewing.
Phone # - 866-529-8116 or 506-529-8116
Website - www.jollybreeze.com (FYI the website has whale sounds that play automatically! Make sure you don't open it somewhere you don't want to be heard)
E-mail: jollybreeze@hotmail.com
Address - 4 King Street, St. Andrews by the Sea, New Brunswick