I fell in love with Stillwater during my visit there this summer! There is just something about Stillwater, the local population, and the amazing food that pulls you in and you don't want to leave. I could have easily spent a lot more time in Stillwater exploring the area and taking in some OSU games.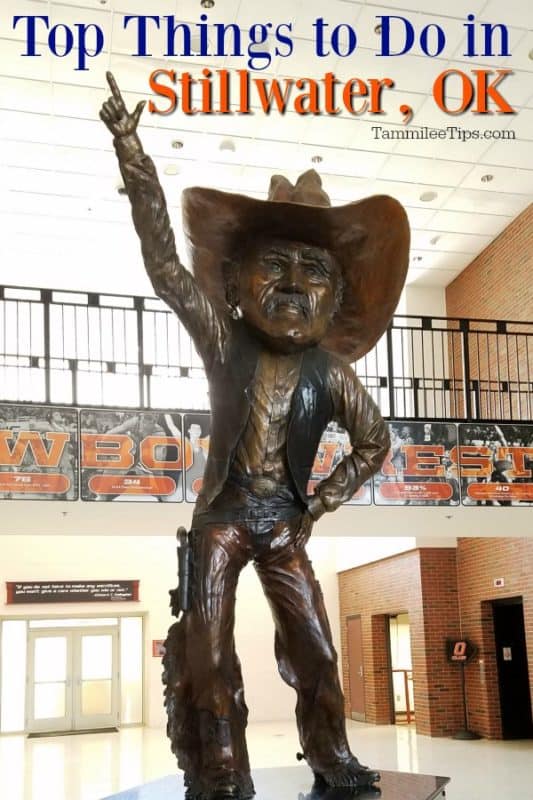 Great things to do in Stillwater, Oklahoma
We are already planning a return trip to catch an OSU Football Game and check out the red dirt music that started in the area.
Stillwater has been named the "Friendliest College Town" and I must say that I truly believe they earned this title.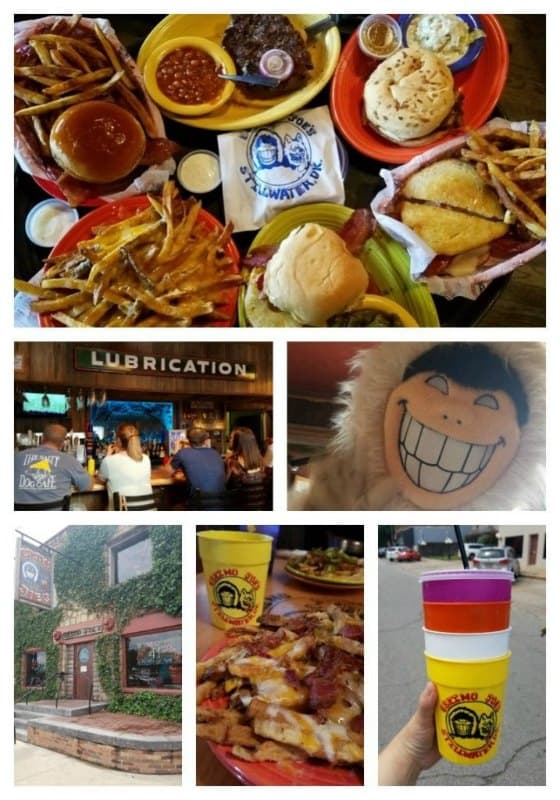 Eat amazing food!
The food and restaurants are so good in Stillwater I had to write an entire post about them!
From world-famous Eskimo Joes to the epic Hideaway Pizza there is a restaurant for everyone.
Check out our restaurants to visit in Stillwater post! Trust me you will not go hungry in Stillwater!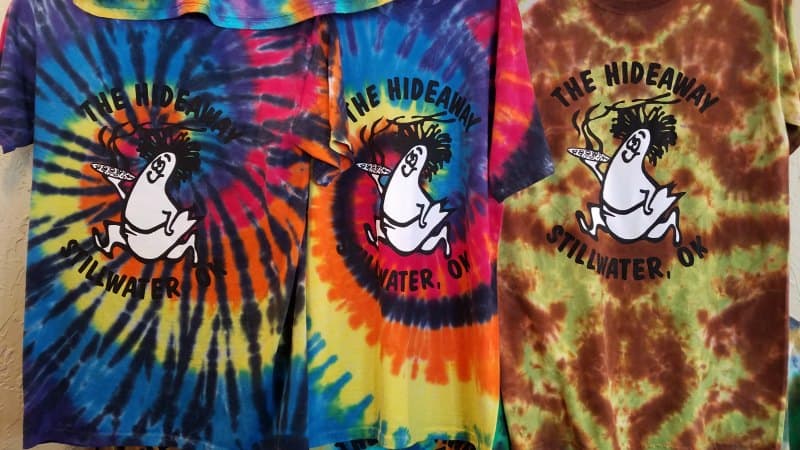 Buy a local T-shirt or 4
Before my visit to Stillwater, I never could have imagined coming home with 5+ t-shirts from my trip but oh I did and I love them.
Stillwater has an amazing t-shirt culture. From Eskimo Joes which sells the 2nd largest amount of t-shirts in the world to Hideaway Pizzas amazing tye-die t-shirts.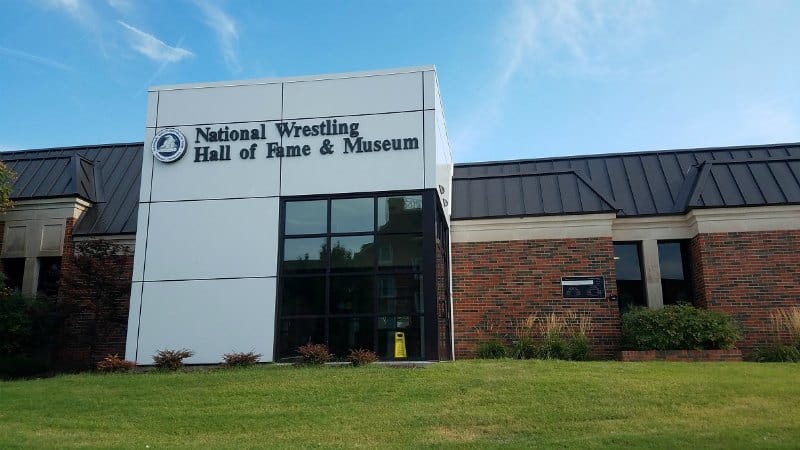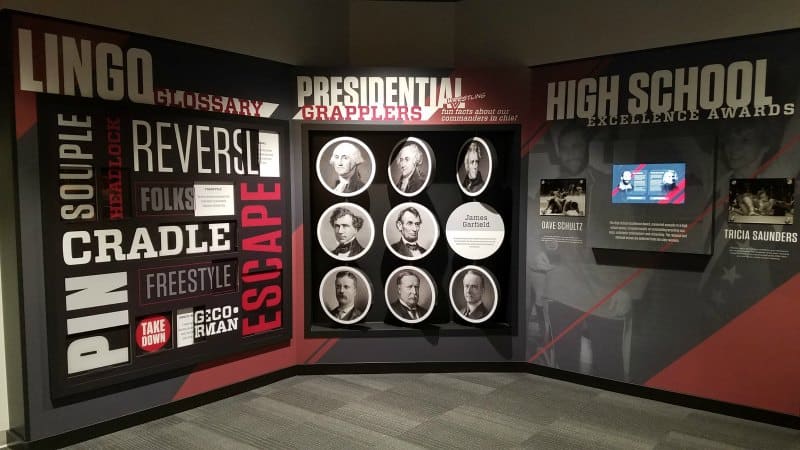 Visit the National Wrestling Hall of Fame and Museum
Reopened in June 2016, the National Wrestling Hall of Fame and Museum underwent a 3.8 million dollar renovation and highlights amazing wrestling history.
The museum houses the largest collection of wrestling artifacts and memorabilia in the world.
Address - 405 W. Hall of Fame Ave. Stillwater, OK 74075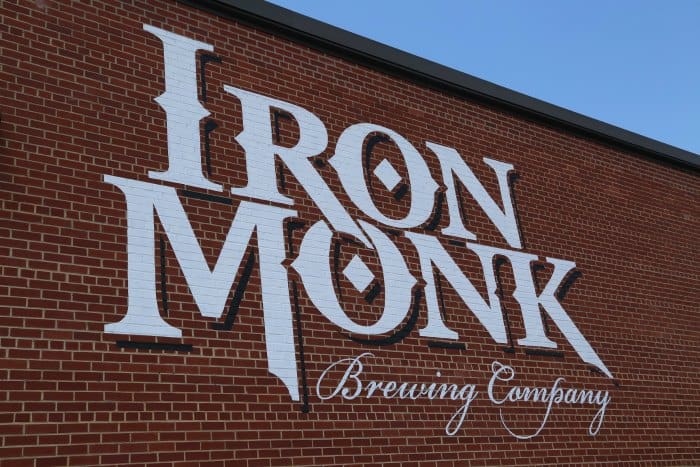 Enjoy a microbrew at Iron Monk Brewing Company
Iron Monk Brewing Company was the first microbrewery to open in Stillwater. The brewery has a great tasting room that offers different events during the week.
From beer and paint nights to food trucks there is always something happening at the Iron Monk Brewing Company. They offer a wide range of beers including special brews that are only available at the tasting room.
Their Milk Stout was the first beer they produced and is an award-winning favorite among guests.
Everyone I talked with raved about the Stilly Wheat and how it was their favorite go-to beer, especially in summer.
The Chocolate Habanero Stout is perfect for anyone who likes a sweet kick at the end of their beer!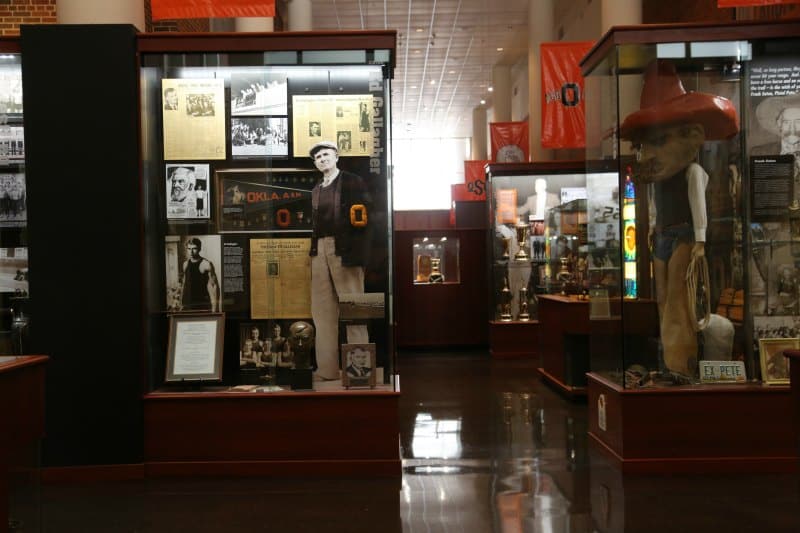 Visit the Oklahoma State University Heritage Hall
One thing you quickly learn during a visit to Stillwater is how much they love OSU athletics.
One of the things I truly loved was that the focus on athletics is not just on football. There is so much pride for the wrestling team, the tennis team, and really every other team and athletes at OSU.
Wandering the Oklahoma State University Heritage Hall you quickly realize just how amazing the athletic teams are and have been in the history of OSU!
You can't help but cheer on the Cowboys and Cowgirls after seeing how much success they have had over the years.
The Heritage Hall Museum includes OSU history from 1890 to today.
Address - Gallagher Iba Arena, Stillwater, OK 74075
Cost - Free
Hours - Monday through Friday, 8 am-5 pm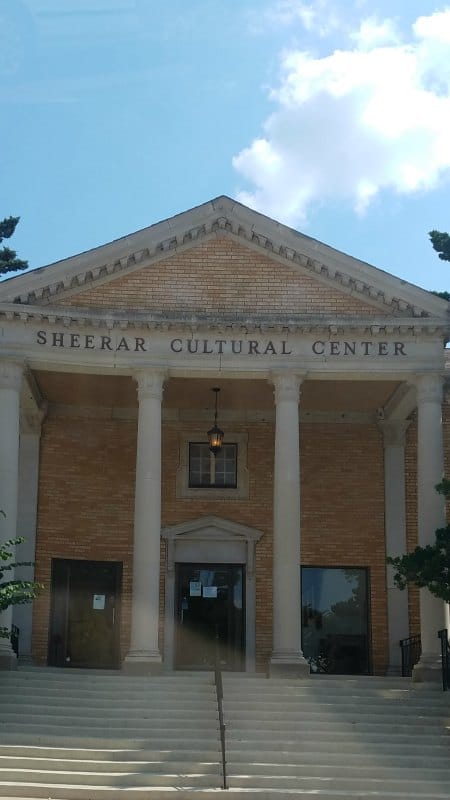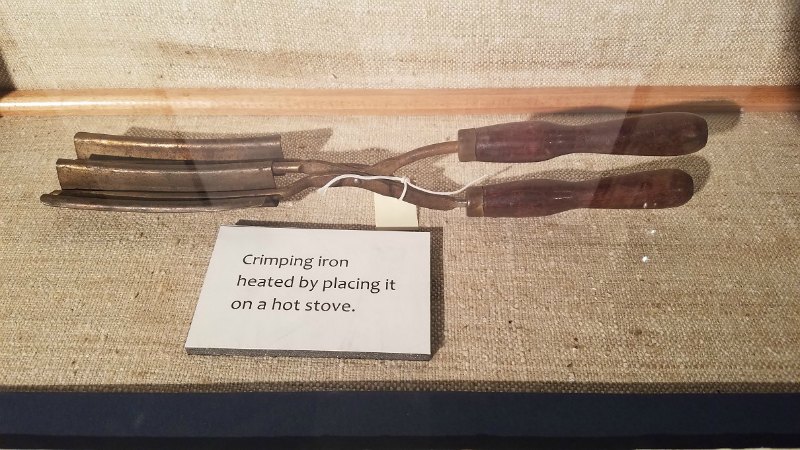 Visit the Sheerar History Museum
The Sheerar Museum is dedicated to collecting, preserving, and interpreting the history of Stillwater, Oklahoma.
You can find everything in the museum from one of the original Pistol Pete costumes to a crimping iron that makes me cringe to think about using it.
I am pretty sure I would have caught my hair on fire or crimped it right off when I look at it. House in a 1928 historic building this is a great spot to learn more about the history of Stillwater.
Address - 702 S. Duncan St. Stillwater, OK 74074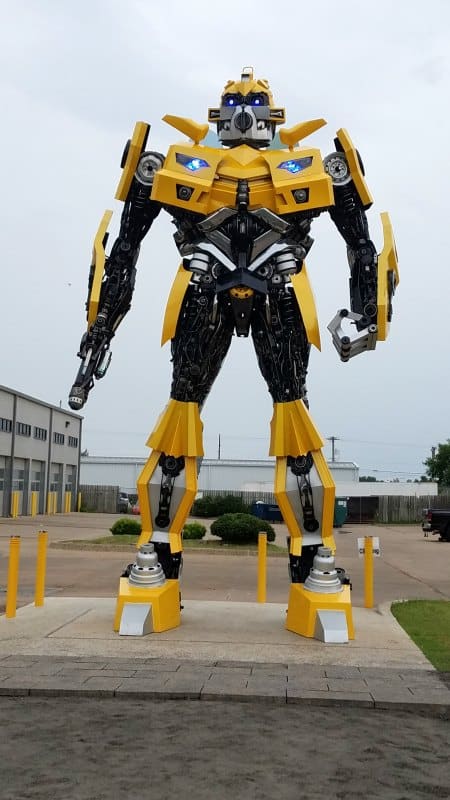 Take pics with the Transformer Statues
I know this is probably not what you expected me to share with you from Stillwater but it's true!
There are normally two Transformer Statues in Stillwater that you can get your photo with.
While I was there one of them had been transported to Oklahoma City for an event.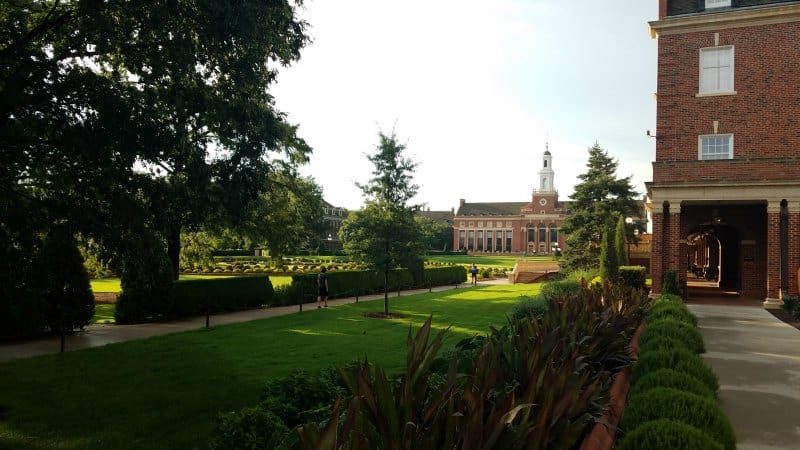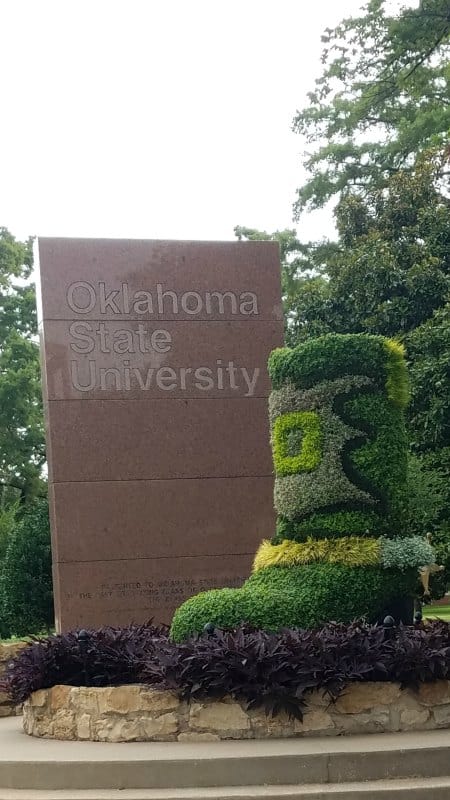 Wander around Oklahoma State University
The campus for Oklahoma State University is absolutely gorgeous. From the brick buildings to Theta pond there is so much to photograph and enjoy.
I only got to see a tiny piece of the campus and I can't wait to go back and wander around more. I heard the student union building is amazing and there are a ton of places to eat inside it.
Plus the food at The Atherton is fantastic. So work up an appetite wandering around campus and then treat yourself to a delicious meal.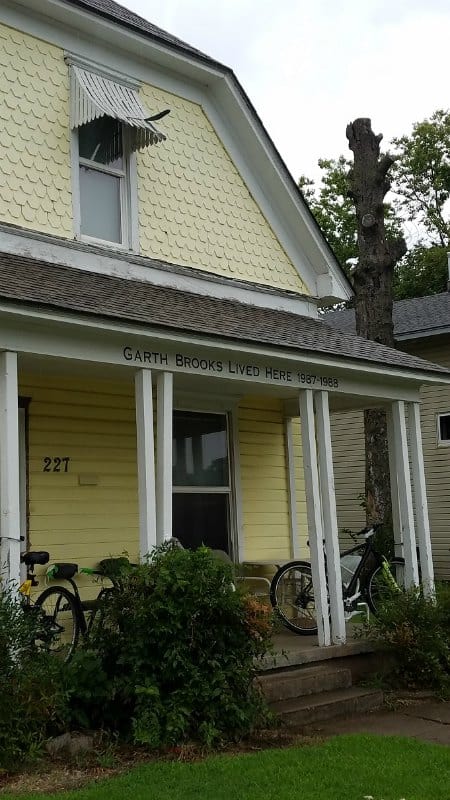 Garth Brooks House
If you are a fan of Garth Brooks you can drive by and see the house he lived in when he went to school in Stillwater.
There is so much to see and do during a visit to Stillwater! Did you know Stillwater was voted the friendliest college town so this is the perfect place to visit!
I was hosted by the Stillwater visitor bureau during my stay, All opinions expressed are my own.