What to expect when staying in a Holland America Eurodam Balcony Stateroom. Room photos and video of a Deluxe Spa Stateroom with Private Verandah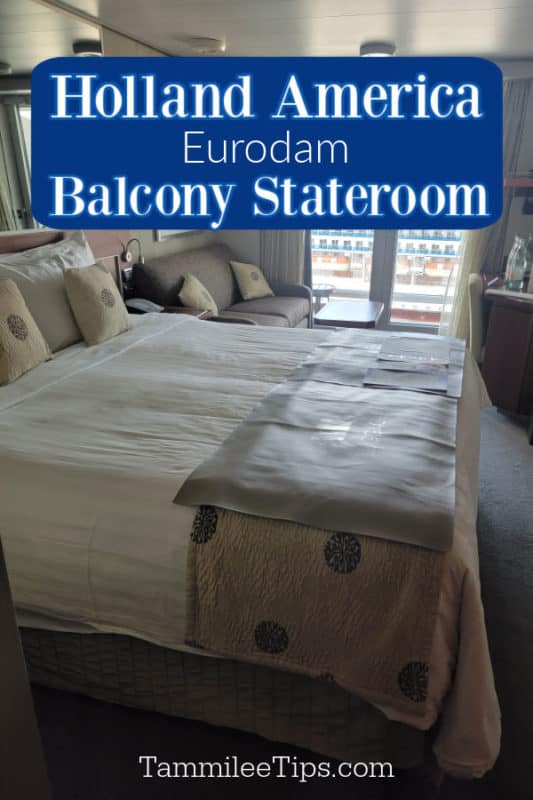 Holland America Eurodam Balcony Stateroom
Deluxe Spa Stateroom with Private Verandah

Beds - 2 twins or convert to a queen-sized bed
We stayed in a Deluxe Spa Stateroom with balcony on our Holland America Alaska Cruise. This was our first time sailing with Holland America.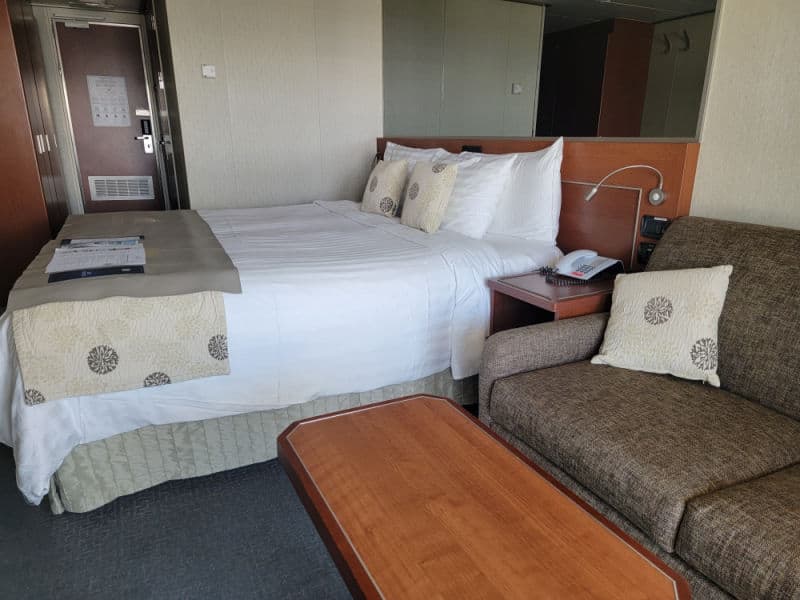 The Spa Verandah Stateroom on the Eurodam is located on deck 10 at the front of the ship. We found the room to be really comfortable and it had everything we needed.
When you first enter the stateroom there is a wall with three closet spaces. The closets have both shelves and areas to hang clothes.
There was a ton of hangers available in the closets that could be moved around.
There is also a small safe in the closet that you set with a 4 digit combination so you can lock up all of your credit cards and valuables.
In the closet there was also 2 deck blankets which are amazing!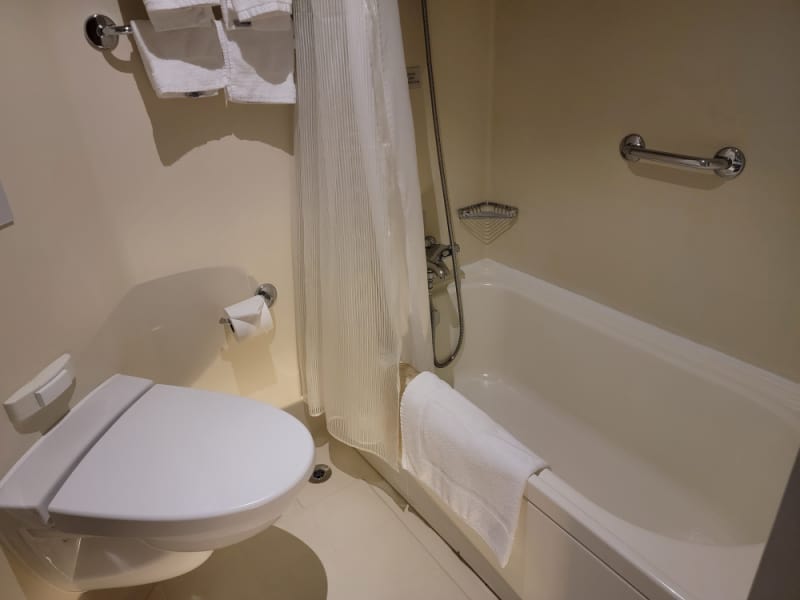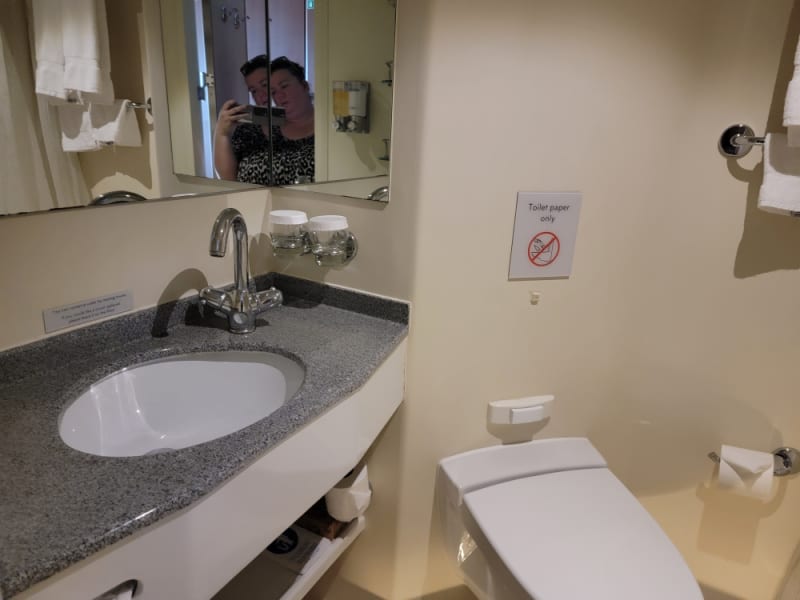 The bathroom has a small tub and shower combination, a toilet, sink, and a lighted mirror.
We had the beds put together to make a queen bed instead of two twins. The mattresses are pretty firm.
The linens on the bed are amazing. They are so soft and comfortable. There were four pillows on the bed including 2 firm pillows and 2 softer pillows.
The bed has a comforter for the entire bed. If you want extra blankets or pillows they can be requested on the Holland America App.
Next to the bed on both sides are USB charger ports. There is also a phone on one nightstand and light switches.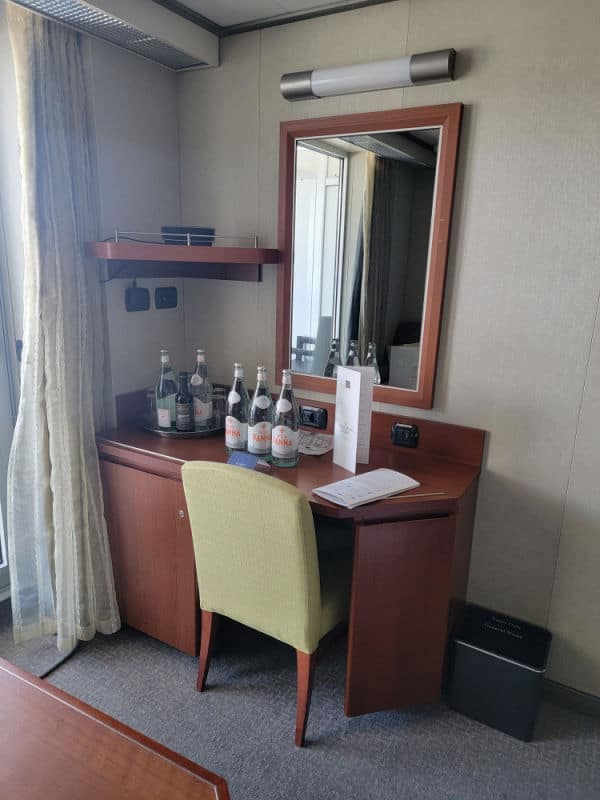 There is a small desk with a mini fridge in a cabinet near the balcony door. There is also a small couch with comfortable seating for two people and a small table.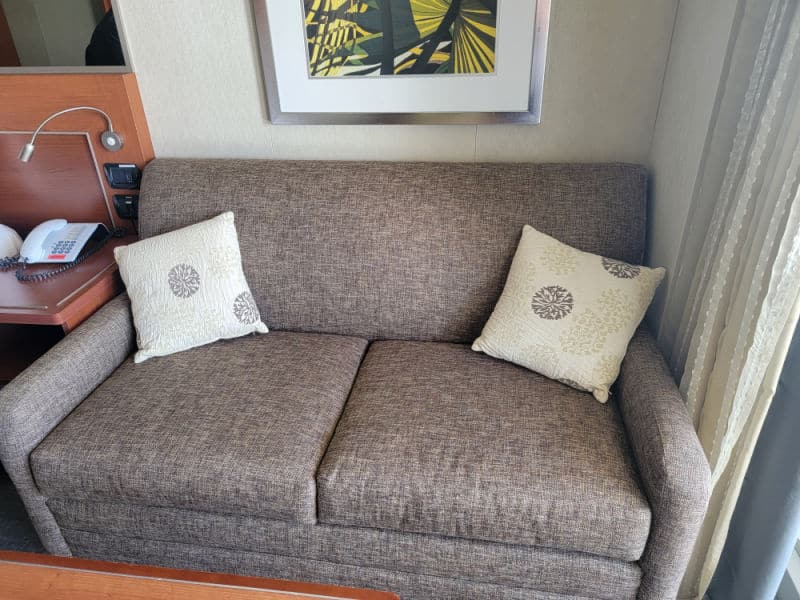 Spa Room Amenities
When we looked up the spa room amenities it said there was an iPod dock, water feature, and yoga mats for the room.
We were honestly not sure what to expect for the water features...we pictured a bubbling fountain and then thought it would just overflow in rough waters.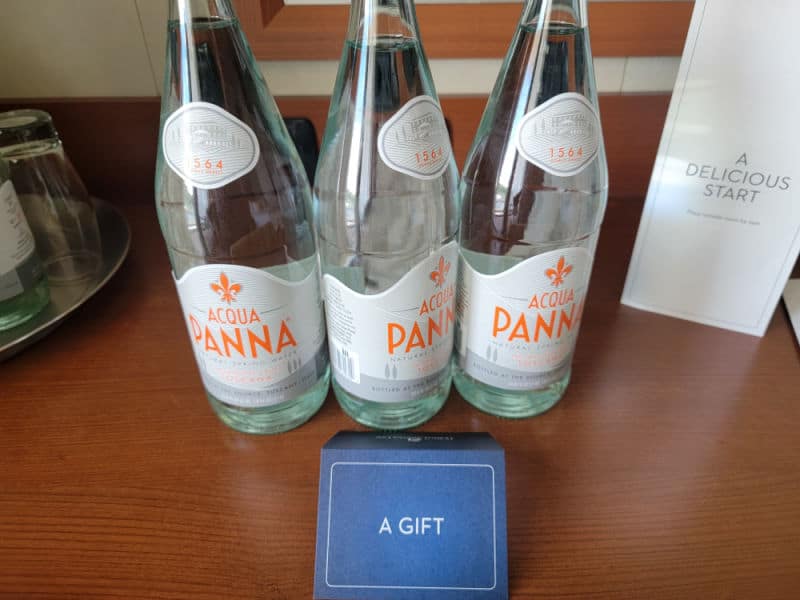 What I never thought it would be was 3 bottles of water. LOL! I don't know why this never crossed my mind but that is what the water featured turned out to be. Three large glass bottles of water.
There is also a Bose mini speaker in the room. I am not sure how you connect to the speaker. I am guessing you would need the Bose app on your phone.
We were not worried about playing music so we didn't try to connect to the speaker.
There were also 2 yoga mats available in the closet along with robes and slippers.
During the cruise we received 2 gift certificates that could be used at the spa. We sadly did not have a chance to schedule any spa services.
Check out epic cruise deals on Expedia
Balcony
The balcony has 2 chairs with arm rests and a small table. If you are plus size the chairs are not that large.
You may want to bring a camp chair or more comfortable chair with you. We have not checked to see if this is possible with Holland America but have brought a camp chair on other cruise lines.
The chair by the desk did not have arms on it so you could carry it outside and then bring it back in with you.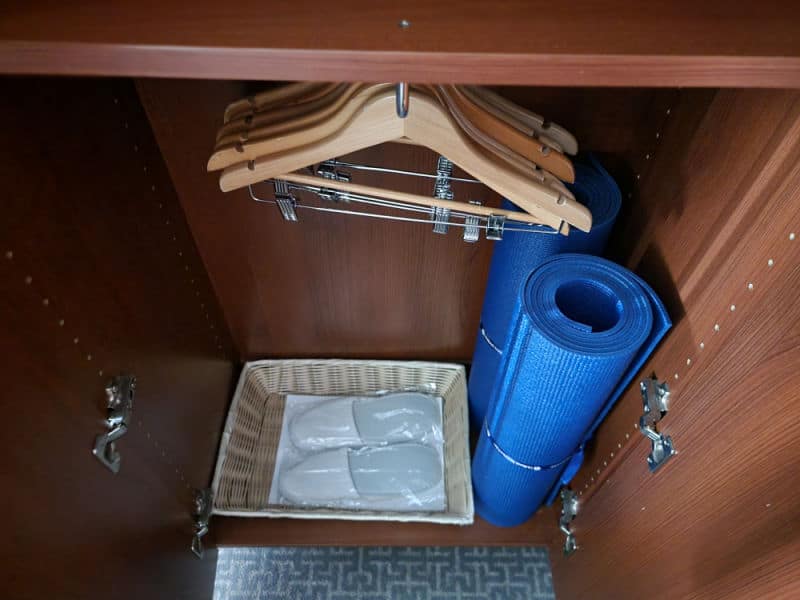 Review
We really enjoyed the Spa Verandah Balcony Stateroom and would happily book it again.
The room had everything we needed for a week cruise in Alaska. We ended up spending a lot of time in the room due to the weather on our cruise.
One of the best parts was all of the movies that were available on demand on the flatscreen TV for free.
I ended up seasick for the 1st time in 25+ cruises and we spent a day and a half just curled up in bed watching movies.
It was honestly fantastic (minus the seasickness). The room was super comfortable and we were really relaxed in the room.
The one thing I would say about the balcony stateroom is the bathtub is a bit of a step to get into it. There are hand rails but if you have any knee or hip problems it may be a bit to get into it.
Something to think about when booking a room. You may want to ask if there are any rooms that have just showers and no tubs.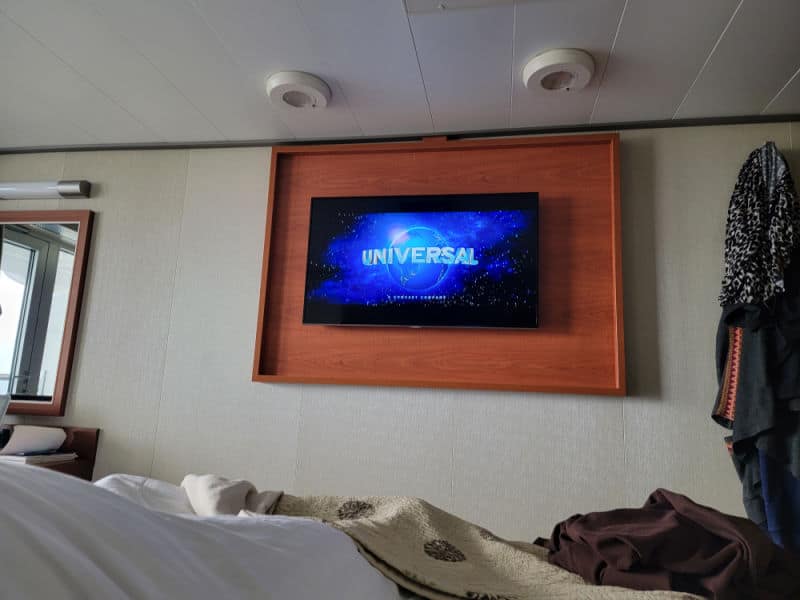 Additional Cruise Articles
Holland America Westerdam Tour
Cruising to Alaska National Parks
While this was our first time sailing with Holland America we have sailed with multiple other cruise lines including Carnival, Princess, Royal Caribbean, and more!
Check out all of our cruise articles for tips on not only Alaska Cruises but Caribbean Cruises, Mexico Cruises, Baltic Cruises, and more!
Check out epic cruise deals on Expedia