When we went on our Alaska Cruise we went super last minute and I did not have a ton of time to really plan out what to pack. I was more worried about packing all of our camera equipment and did not really think about what we would need on the trip. Unfortunately my non thinking made our Alaska cruise a very cold trip. Here are my tips on what to pack for a Alaska Cruise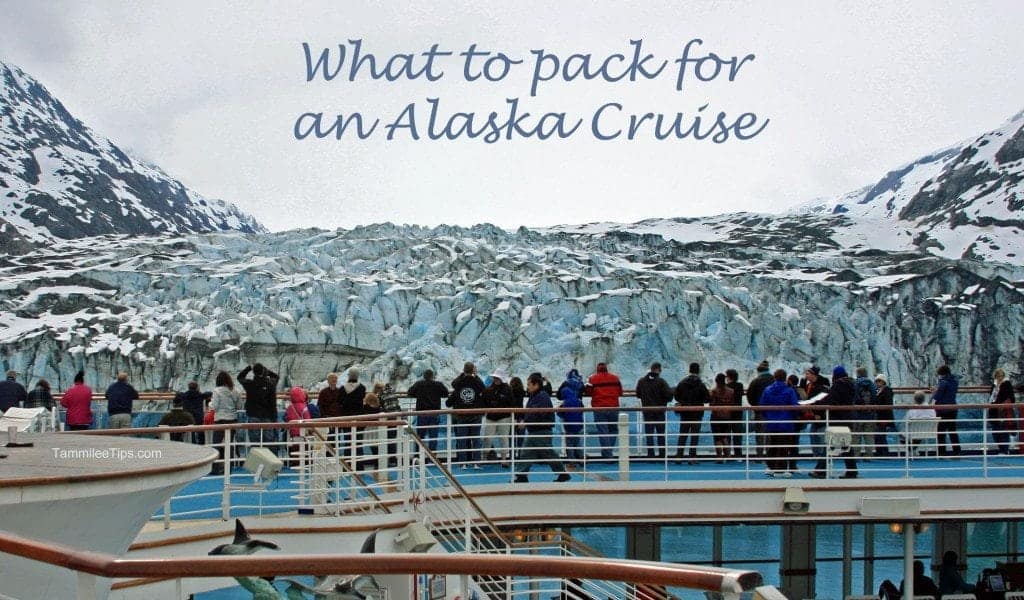 What to pack for your Alaskan Cruise
Warm Clothes! These are the items that I some how managed to forget to put in our suitcase. I highly suggest packing 2 sets of gloves, scarves, and hats. There is a chance they will get damp and wet while you are out exploring and site seeing. If you have 2 sets you can let the first one completely dry before having to use it again. Trust me a cold wet hat is not fun to put back on your head while looking at Glacier Bay. I thought my hair was going to freeze off of my head at one point when the wind picked up and my hat was still damp.
-hat
-Gloves
-Scarves
-Jacket
-Rain gear depending on when you are traveling
-Comfortable shoes for walking
-Sweater for on the boat and walking between things
-Camera and equipment
-Binoculars for looking at wildlife on shore
-Nice outfits for dinner
-At least 1 outfit for formal night
-Comfortable clothes
Depending on the cruise you are on you will spend quite a few days at sea. We found ourselves lounging a lot in comfy chairs looking out at the scenery during these days. The last thing you want to pack is your super cute but super painful jeans and then end up sitting in them for 8-10 hours trying to be comfortable looking at the amazing scenery. Yes I am speaking from experience and trust me it is not a fun way to spend a day.
I hope these tips help with your Alaska Cruise. Let us know if we forgot to mention any packing essentials!
For more Alaska cruise tips and posts check out these great posts
Juneau Alaska
– Mendenhall Glacier
–Red Dog Saloon
–Great ways to spend a day in Juneau
Skagway Alaska
–Red Onion Saloon
–Driving to the Yukon Territory
–Klondike Gold Rush Visitor Center
–Yukon Brewing Company
–Great ways to spend the day in Skagway
Ketchikan Alaska
–Great Alaskan Lumberjack Show
–Great ways to spend the day in Ketchikan
Glacier Bay National Park
–Cruising Glacier Bay