I was recently reading an article that said that dishwashers can harbor fungi and black yeast. I am honestly not sure what these do but they sound disgusting, and I wanted to make sure that my dishwasher was as clean as humanly possible! Yuck! Just the thought of fungi makes my stomach a little queasy.
I decided to scrub my dishwasher inside and out and make sure it was sparkly clean and fungi-free.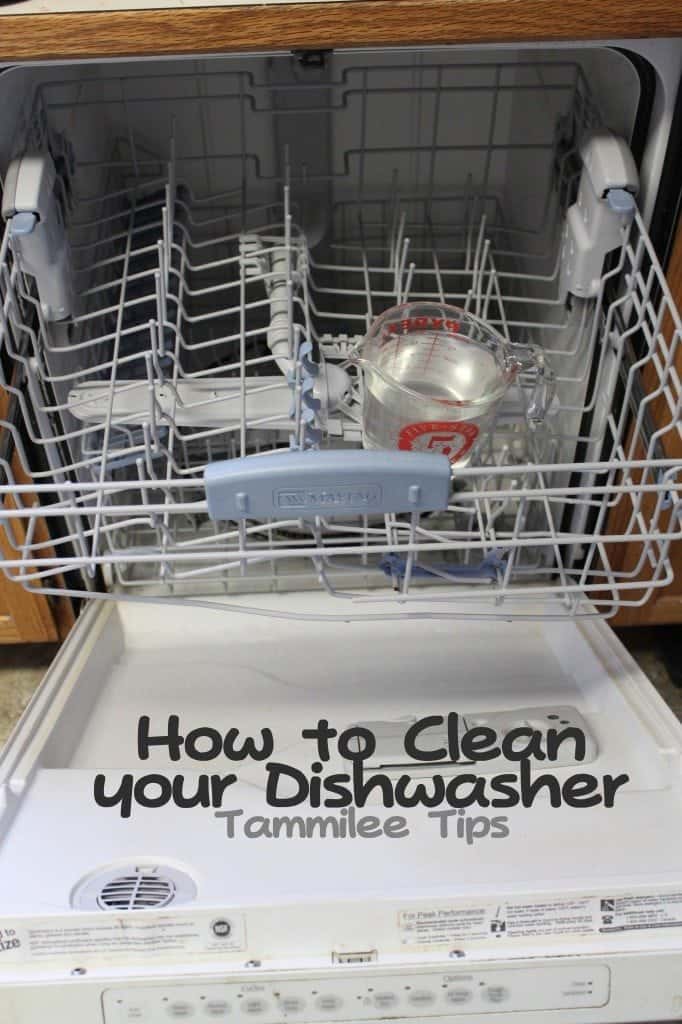 How to Clean your Dishwasher!
Here are the steps I took to clean my dishwasher
1. I used a toothbrush to wipe down around the seal and doors edge. I also ran the toothbrush around the drain to make sure there were no loose particles
2. Place vinegar in a glass Measuring Cup
on the top rack. I ran a full cycle on hot water.
3. I spread baking soda on the bottom of the basin and ran the dishwasher on a half cycle with hot water
4. Once the cycles were done, I left the door open to air out and admired my sparkling clean dishwasher
Now to convince my Husband that doing dishes is his favorite activity, so I no longer have to do them.
Have I mentioned I have a strong aversion to doing the dishes? I would rather vacuum and do laundry all day than deal with the dishes.
After cleaning the dishwasher, I decided it was time to deep clean the entire house. Here is how I deep cleaned the bedroom.
Great Cleaning Resources
How to clean your kitchen spray nozzle
Kitchen Cleaning Tips
Cleaning with Mrs. Meyers Concentrate