During our visit to Grand Rapids, Michigan we had the opportunity to stay at the J.W. Marriot and it was fantastic.  J.W. Marriott Grand Rapids, Michigan located right on the river close to the presidential library is the perfect place to stay in Grand Rapids.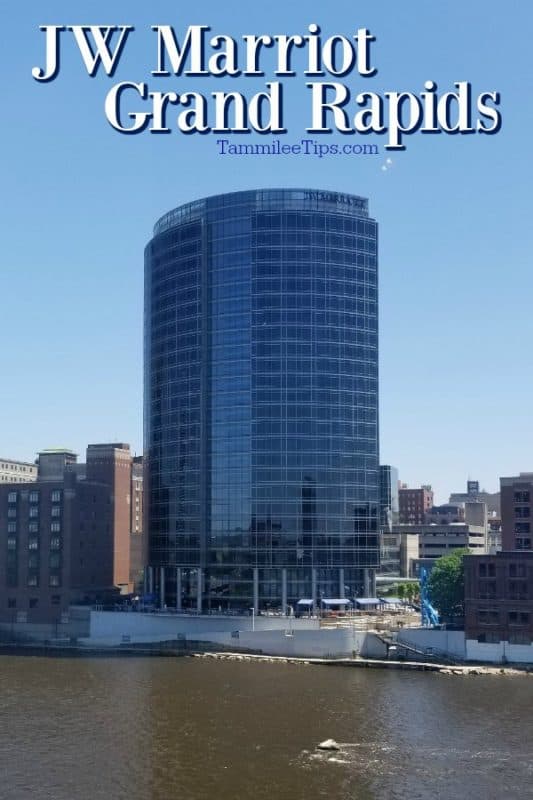 J.W. Marriott Grand Rapids, Michigan
The hotel offers a lovely view of the river, amazing beds, and truly fantastic staff. We were so impressed by the staff during our visit. Each day the valet would ask us what we had seen and done and offer suggestions on his favorite places to visit. It was so fun being able to visit some of his favorite restaurants and tell him about a few he hadn't been to.
The beds at the J.W. Marriott were amazing! Seriously fantastic and I would go back just to take a nap in this bed again!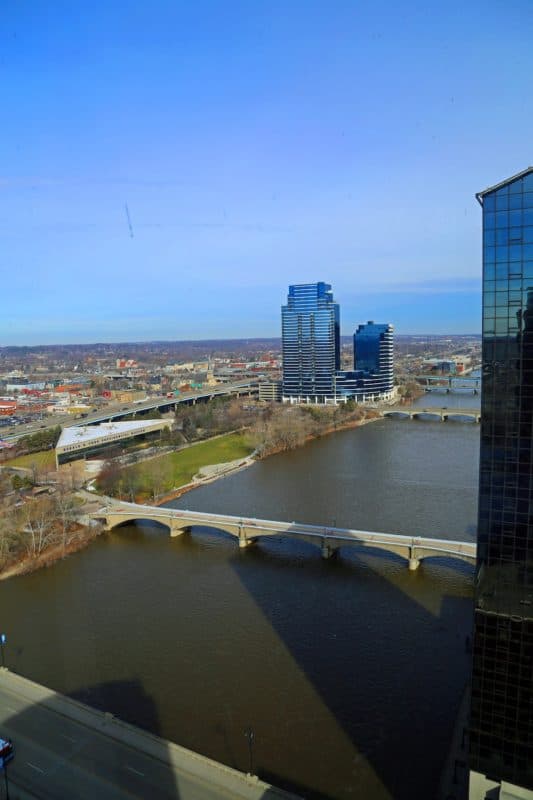 The hotel overlooks the Gerald Ford museum and is an easy walk across the river to visit the museum.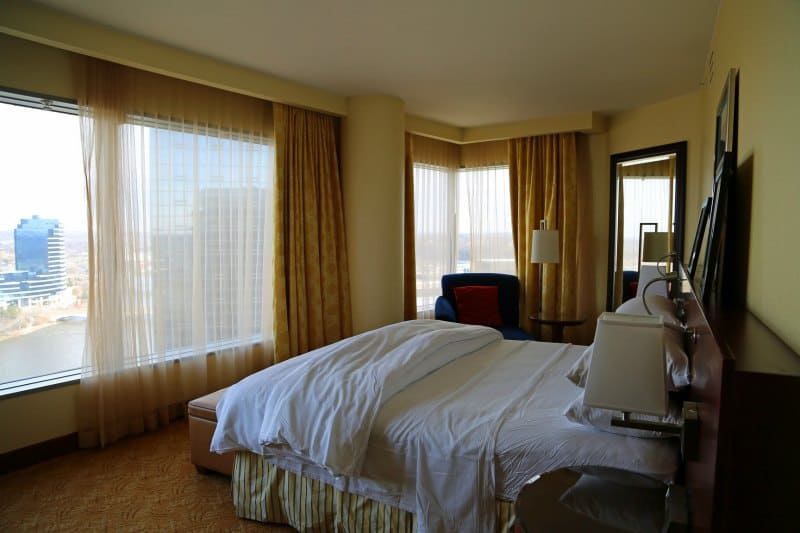 Our room was on the concierge level which gave us access to the concierge lounge. Each night we enjoyed a lovely glass of wine and dessert before heading to our room. The views from the concierge level are amazing.
Most nights we slept with the curtains open so we could enjoy the city lights and sunrise in the morning. We were never disturbed by any city noise during our stay.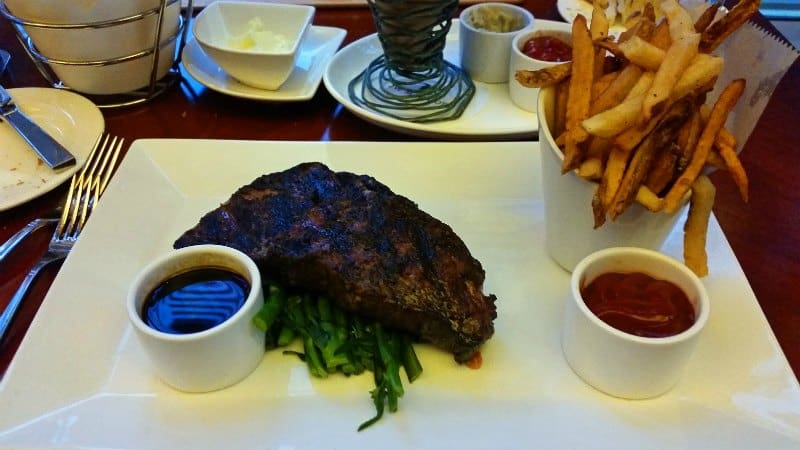 The JW's signature restaurant, six.one.six, and destination lounge, Mixology, offer highly inspired cuisine in a stylish, cosmopolitan setting. You can even dine outdoors at jdek the stylish new outdoor patio.  We enjoyed a fantastic dinner at the six.one.six during our stay.
One thing to make sure and enjoy is the J.W. Marriott Spa offers a brew & renew special that includes either a brew pedicure or a brew polish and massage.
The Brew Pedicure is 50 minutes long and includes a beer foot bath, invigorating scrub, hot towels, cooling mask, massage, cuticle, and nail care along with a beer to enjoy during your pedicure.
The Brew Polish and Massage is an 80-minute treatment that includes a beer inspired body scrub followed by an aromatherapy massage and a gift card to enjoy a beer of your choice.
Each of these services was inspired by Brewery Vivant Solitude and Founders Brewery All Day IPA.
You can find out more about the J.W. Marriott in Grand Rapids by checking out their website at www.ILoveTheJW.Com
Additional Grand Rapids Travel Articles
Things to do in Grand Rapids, Mi
Check out all of our Grand Rapids Travel Guides
A huge thank you to the Marriot for hosting us during our stay, All opinions expressed are our own.